Golden Knights trade defenseman Alexei Emelin to Nashville
Updated July 1, 2017 - 6:52 pm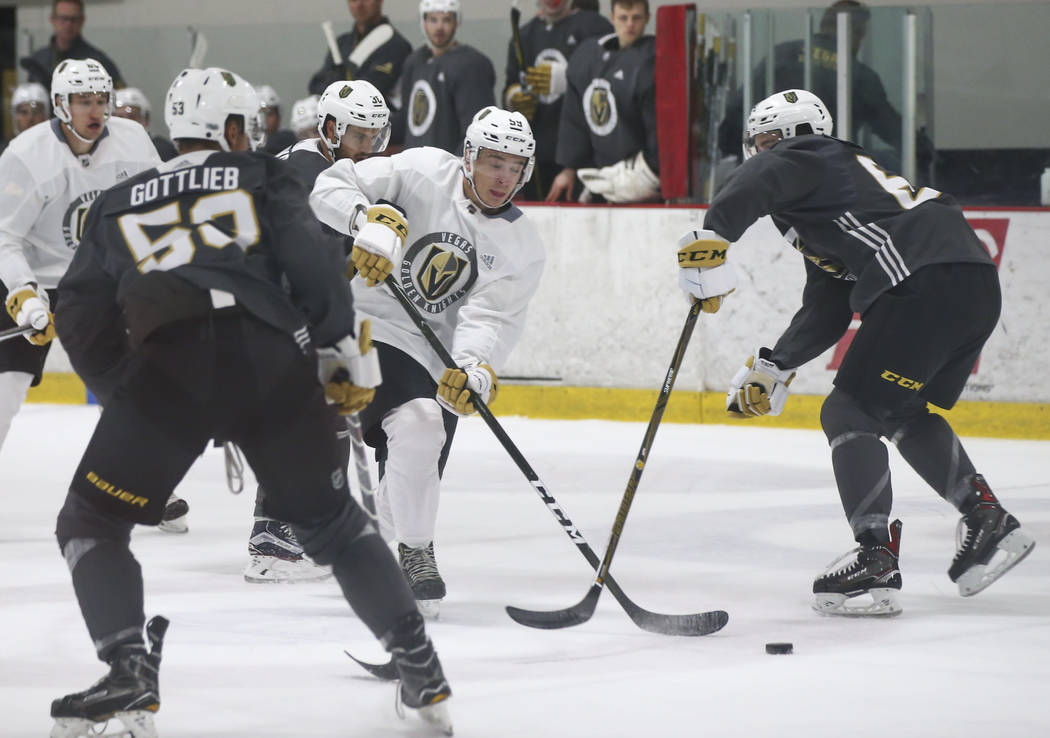 Golden Knights general manager George McPhee said the team wouldn't be active in free agency. And at 9 a.m. Saturday, when teams could start making deals, Vegas kept its money.
But McPhee didn't say anything about trades.
The Knights shipped defenseman Alexei Emelin to Nashville for the Predators' third-round pick in 2019. Emelin was acquired from Montreal in the June 21 expansion draft and will make $4.1 million this season.
By moving Emelin, McPhee reduced his number of defensemen to 10 and freed up the $4.1 million in salary cap space.
McPhee said he had nothing to report on a potential deal with Chicago that would send center Marcus Kruger to the Knights.
Also, the Knights let loose of their three unrestricted free agents — goaltender J.F. Berube and forwards Chris Thorburn and Connor Brickley. Berube signed with Chicago and Thorburn with St. Louis.
Six players sign
The team announced the signing of six players.
Defenseman Brad Hunt and forward T.J. Tynan signed two-year contracts, and goaltender Maxime Legace, forwards Stefan Matteau and Paul Thompson and defenseman Chris Casto signed one-year deals.
All six players signed for an average annual value of $650,000.
Matteau was a 2012 first-round pick of New Jersey, and Tynan was taken in the third round by Columbus in 2011. The other four were undrafted.
All six are expected to be on the Chicago Wolves' American Hockey League roster.
Gray wins scrimmage series
Team Gray rallied from a 4-1 deficit to record its first scrimmage victory Friday. But no such comeback was necessary Saturday, as Gray concluded camp with a 7-3 victory — and 2-1 series victory — over Team White.
Tomas Hyka scored two goals for Team Gray, and first-round pick Nick Suzuki capped an excellent week with a goal — his fourth in the three games.
The 250 or so fans were treated to a shootout after the game. Max Veronneau scored in the ninth round to lift Team White to a 2-1 victory after Hyka had scored for Team Gray.
Contact Steve Carp at scarp@reviewjournal or 702-387-2913. Follow @stevecarprj on Twitter. Contact Sam Gordon at sgordon@reviewjournal.com. Follow @BySamGordon on Twitter.