Kelly McCrimmon takes 'dream job' with Las Vegas NHL team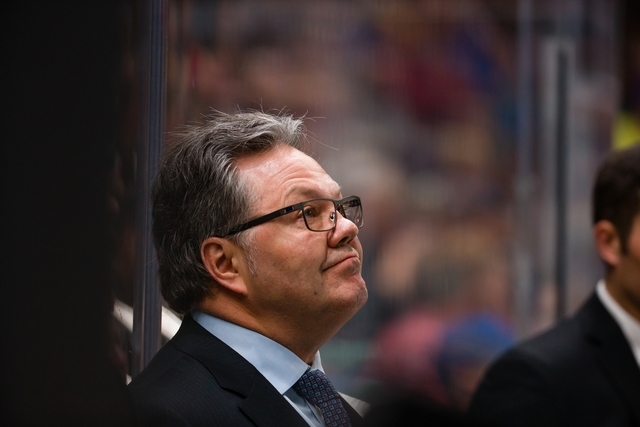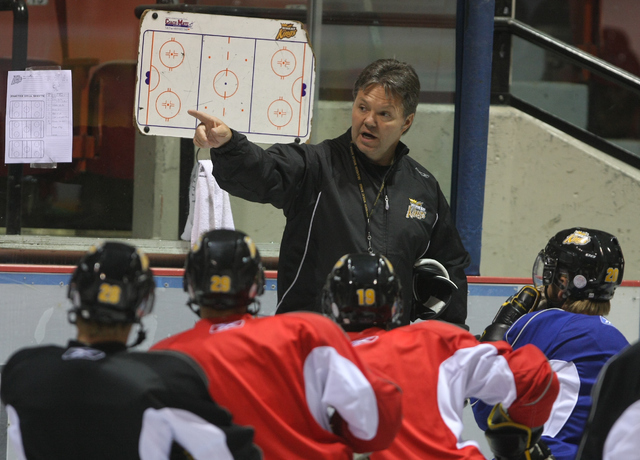 Kelly McCrimmon enjoyed what he was doing. And it was going to take a unique opportunity for the 55-year-old to leave Brandon, Manitoba, where he was owner, general manager and head coach of the Brandon Wheat Kings, one of Canada's top junior hockey teams.
It just so happened George McPhee had such an opportunity. McPhee, the general manager of the new Las Vegas NHL franchise, needed a smart, progressive hockey man to work alongside him in building an organization.
McCrimmon accepted the position Monday and was officially announced Tuesday as the team's assistant general manager. McCrimmon, a four-time executive of the year in the Western Hockey League and a three-time Canadian Hockey League executive of the year, will retain his ownership of the Wheat Kings, the defending WHL champions.
As per team policy, terms of the agreement were not made public.
"It's a dream job for any hockey executive to be allowed the opportunity to build an organization from scratch, to help develop an identity and establish a culture," McCrimmon said Tuesday at a news conference from Manitoba. "When you look at the quality of ownership with Bill Foley and the chance to work with an experienced general manager in George McPhee, it's an opportunity to learn a great deal and hopefully contribute to the growth and success of the franchise."
McPhee, who is quickly putting together his hockey staff, said McCrimmon will be involved in all facets of the operation.
"Kelly will be in on every decision we make," McPhee said. "He'll be involved with the day-to-day operations of the club.
"He's been pursued a number of years by a number of teams. But I think he looked at this opportunity as a chance to help build an organization. We want to bring in the very best people for our hockey operation, and we're very fortunate to have him."
McCrimmon never played in the NHL, but played four years as a right wing at the University of Michigan from 1980 to 1984.
In 2003, McPhee, then the general manager of the Washington Capitals, drafted one of McCrimmon's players — right wing Eric Fehr — in the first round of the NHL Entry Draft with the No. 18 overall pick. Fehr, an 11-year veteran who has scored 97 goals and has 191 points in his NHL career, won the Stanley Cup this past spring with the Pittsburgh Penguins.
McCrimmon's first assignment will be to accompany McPhee to the Czech Republic and Slovakia for next week's Ivan Hlinka Memorial Cup tournament, at which the top 17-year-olds in the world will be competing.
One of McCrimmon's Brandon players, center Stelio Mattheos, will be playing for Team Canada. Mattheos scored 13 goals and had 30 points for the Wheat Kings last season.
"We're initially going to have Kelly help with the amateur scouting staff," McPhee said. "He's very familiar with a lot of the players we'll be watching in Europe, so I'm glad we'll have his expertise to rely on."
McCrimmon made the Wheat Kings a force in junior hockey, going 423-223-36-38 during his three stints coaching the team.
"It made me realize what I knew all along, that I had the best job in hockey," he said.
Contact Steve Carp at scarp@reviewjournal.com or 702-387-2913. Follow on Twitter: @stevecarprj