Knights opt for business as usual on Stanley Cup road trip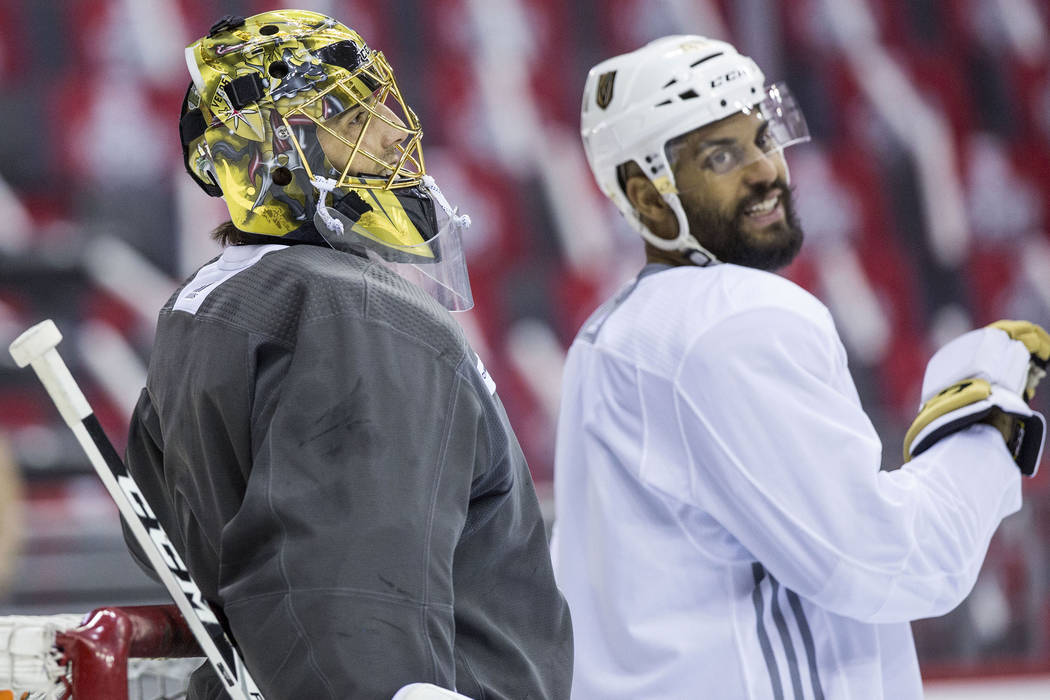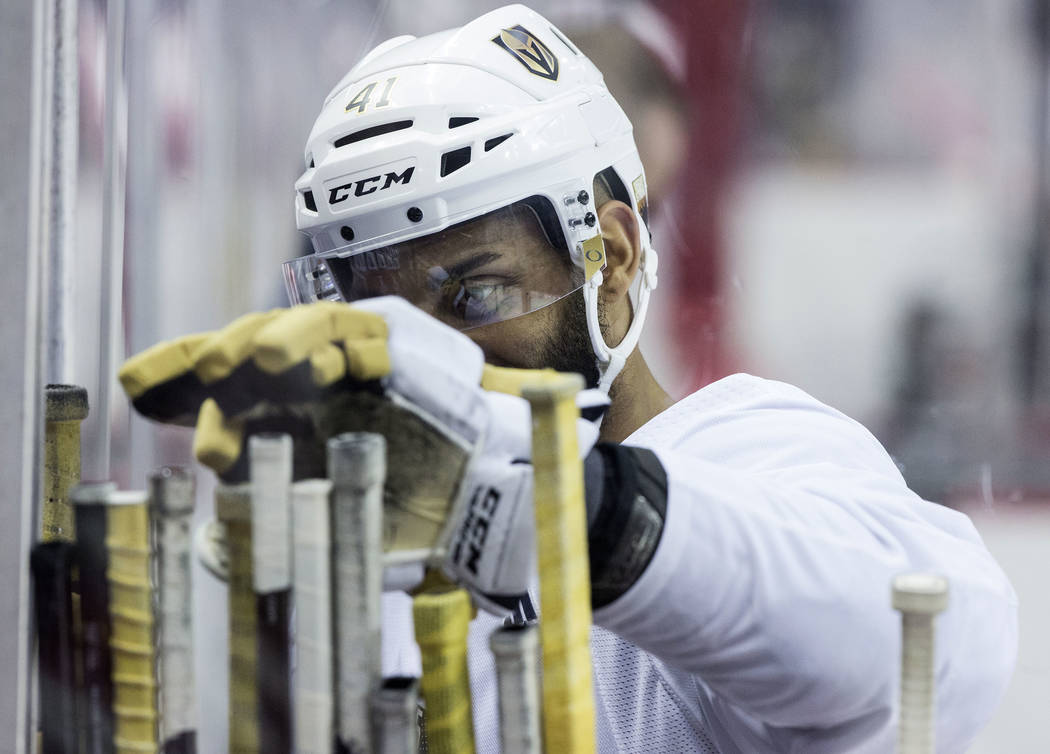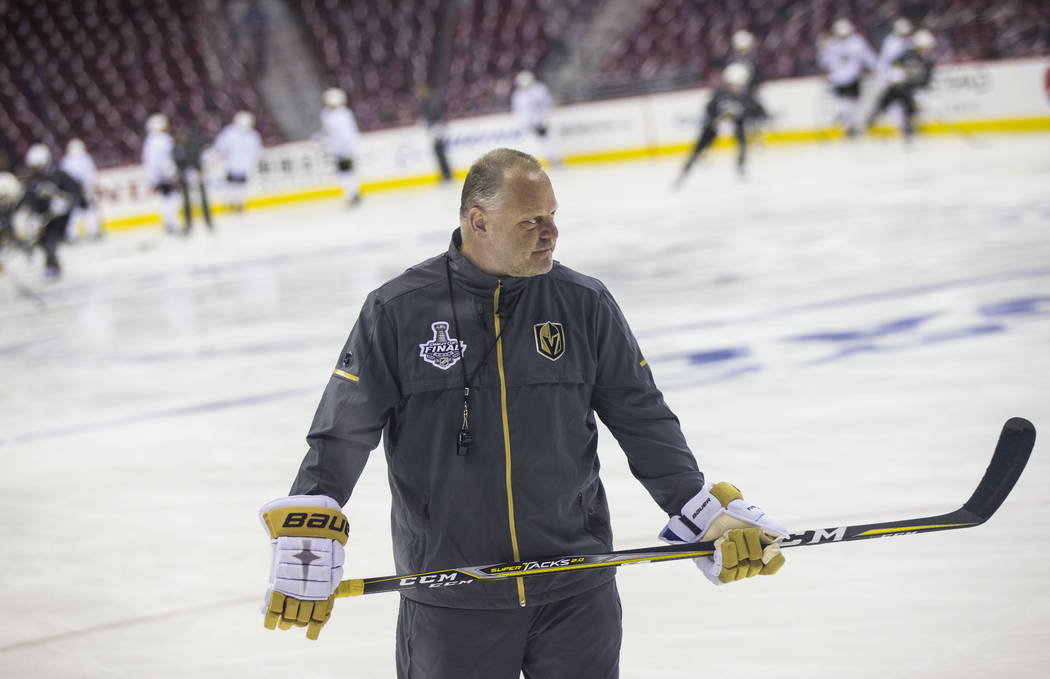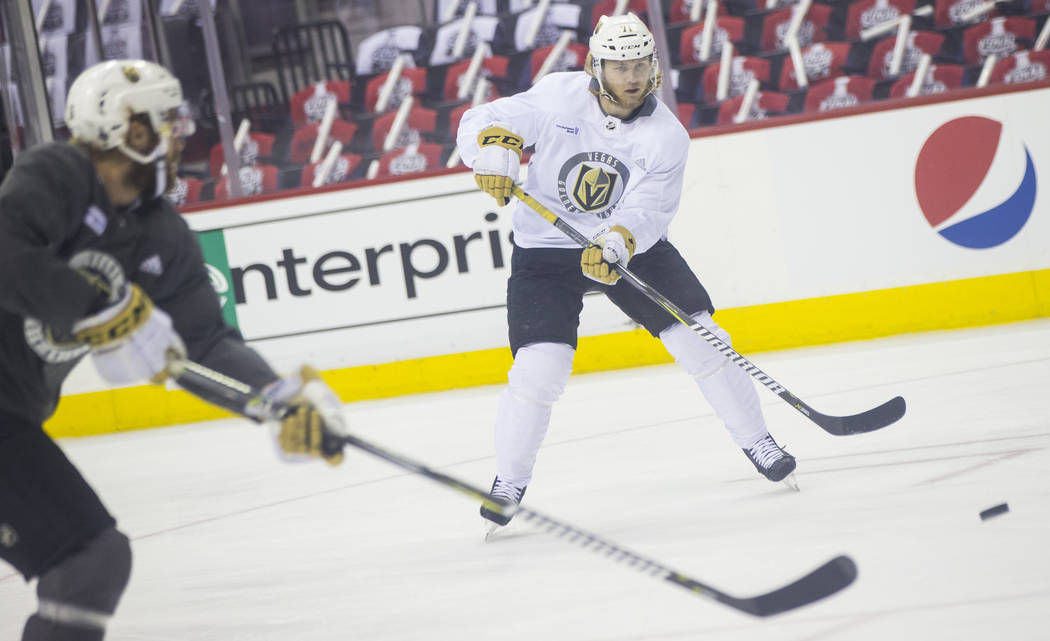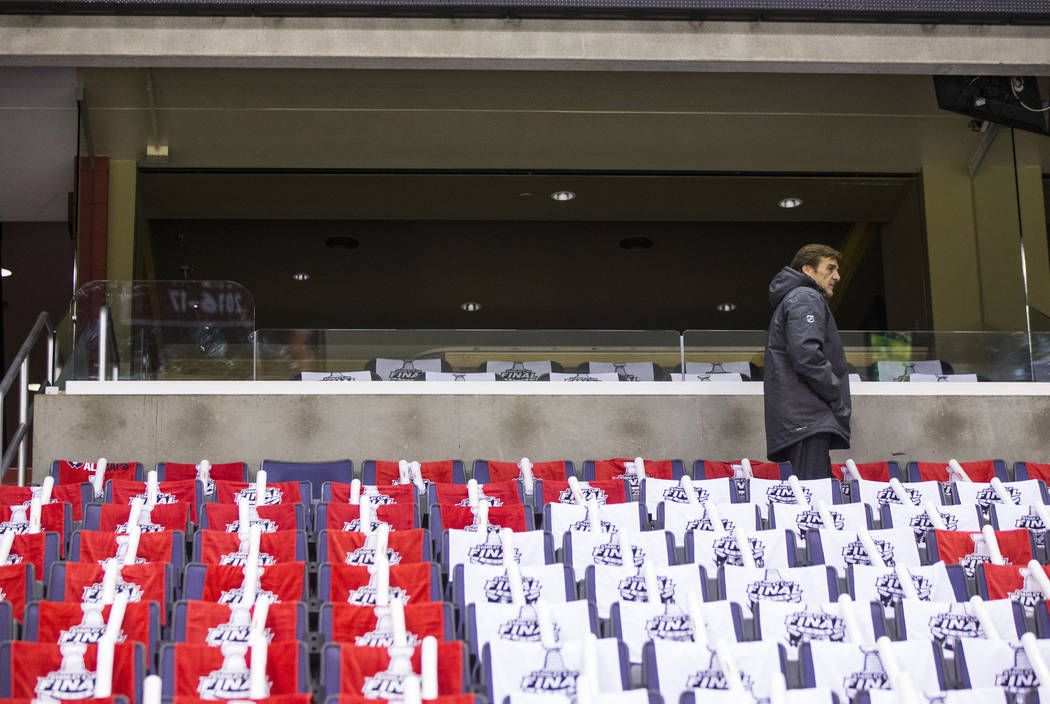 Knights keep same routine for Game 3
WASHINGTON — The Golden Knights kept their routine pretty much the same as they spent the last couple of days preparing for Game 3 of the Stanley Cup Final.
"Yeah, some guys took a walk. Other guys stayed in and played a board game or whatever," center Pierre-Edouard Bellemare said. "It's another game. It's more, how do you say, a bigger game. But at the end of the day we're still playing a game, still having fun being on the road.
"We still do the same routine. It's just another day. It's June and we're still playing hockey. This is fun."
Alex Tuch said his group that ventured out for dinner Friday night in Georgetown was not exactly warmly received.
"Oh, yeah," Tuch said. "We got heavily booed. In and out. Mostly on the way out."
Marchessault adds 'hot lap' to practice
Jonathan Marchessault is adding to the team's road routine by skating a lap around the rink prior to practice.
Marchessault wasn't exactly burning it Saturday morning, going more at Capitals coach Barry Trotz's speed than Alex Ovechkin's. But it was a way to keep things loose.
Let the gamesmanship begin! Jonathan Marchessault with his version of the hot lap!! #GoldenKnights #ALLCAPS #StanleyCup pic.twitter.com/BMSQZ03kSA

— Louis Jean (@LouisJean_TVA) June 2, 2018
"I've done it Game 2 in Winnipeg, Game 5 in Winnipeg and I've done it (Friday)," Marchessault said. "You can check it out in Winnipeg, it's the same thing. I saw (Ovechkin) doing it against Tampa and the next day I did it in Winnipeg, Game 2. Guys liked it. So we'll keep it going on the road."
Not all the Knights saw the lap, however.
"He did a hot lap?" Nate Schmidt said. "I wasn't paying attention. I was on the bench talking to (Colin Miller)."
Humid conditions cause ice concerns
After playing conditions in T-Mobile Arena were less than optimum for Game 1, there were concerns about the ice at Capital One Arena going into Game 3.
The humidity was 84 percent outside the building at puck drop, and that had Caps coach Barry Trotz concerned.
"We don't know how the ice conditions are going to be in our rink," he said prior to the game. "Just as we learned in Vegas for Game 1, there's new logos, there's new fresh ice. I know the NHL has been working on that. I think Vegas skated on it yesterday and probably this morning.
"Humidity is not kind to ice. One thing I've learned over my years is it's not necessarily the heat but the humidity. If you get the combination of both, you could have a tough night. We'll just see how it is."
Pat Sajak makes player introductions
For Game 1, ring announcer Michael Buffer announced the starting lineups. For Game 3 on Saturday, longtime Capitals fan and "Wheel of Fortune" host Pat Sajak did the honors.
More Golden Knights: Follow all of our Golden Knights coverage online at reviewjournal.com/GoldenKnights and @HockeyinVegas on Twitter.
Contact Steve Carp at scarp@reviewjournal.com or 702-387-=2913. Follow @stevecarprj on Twitter.