Late start doesn't slow Golden Knights goaltender Malcolm Subban
January 14, 2018 - 3:27 pm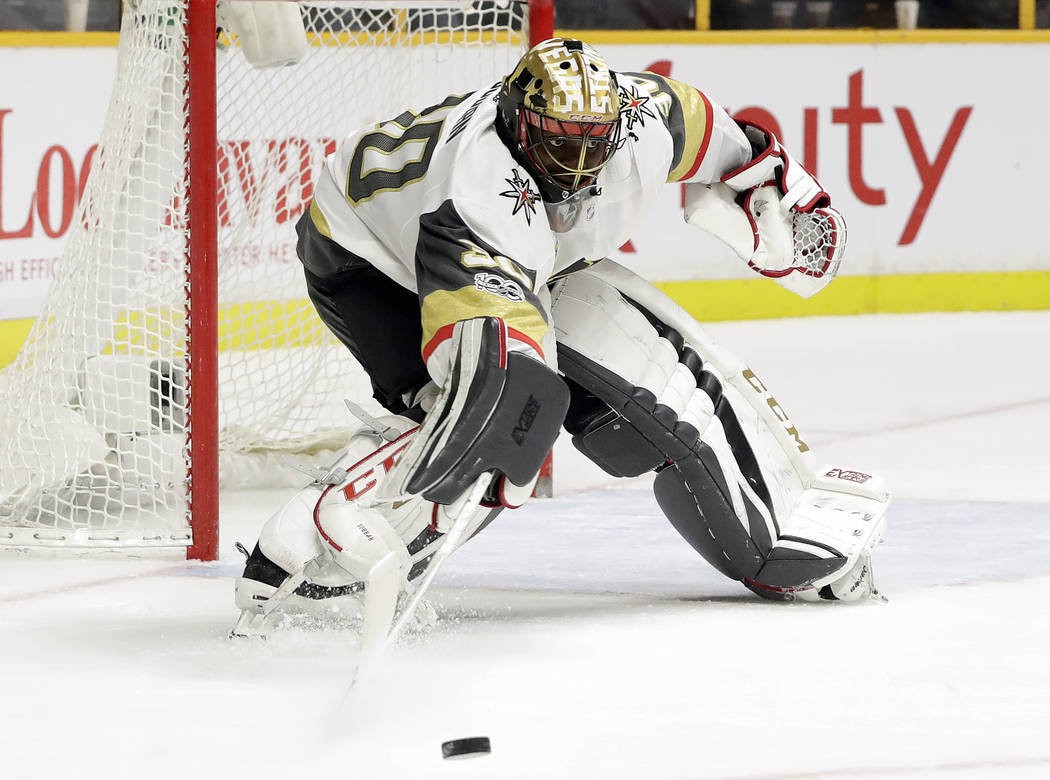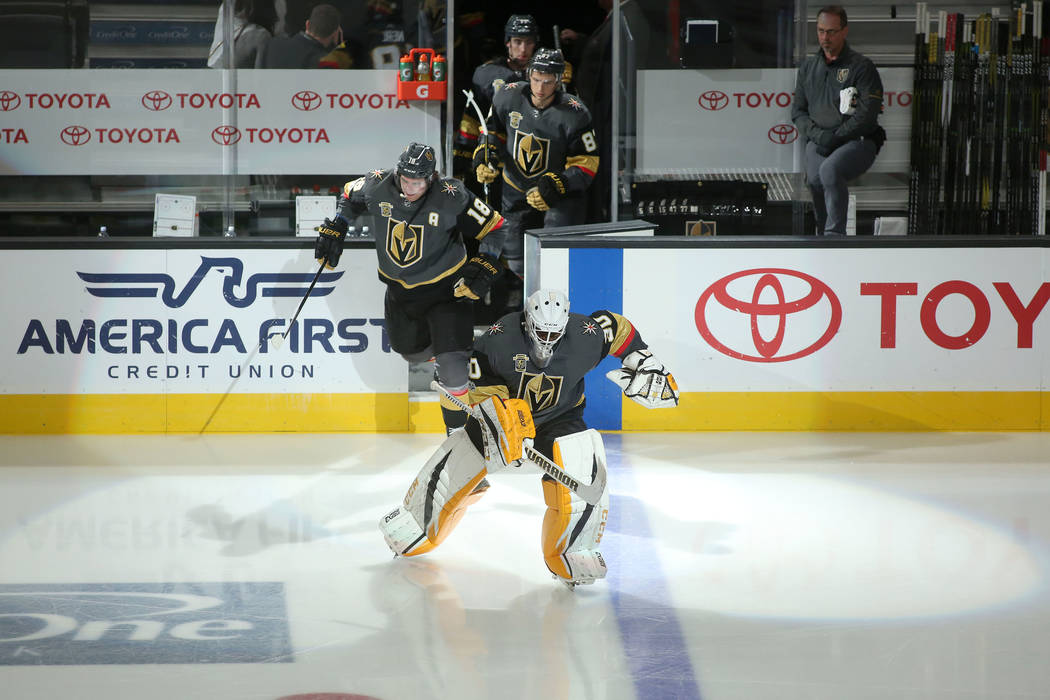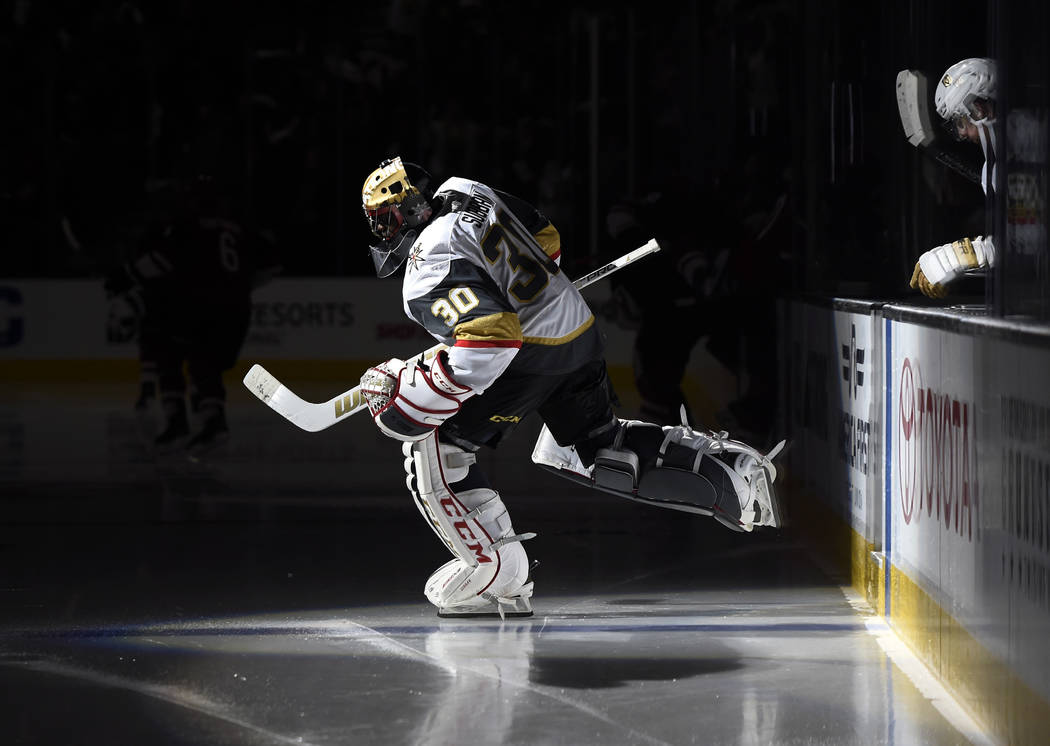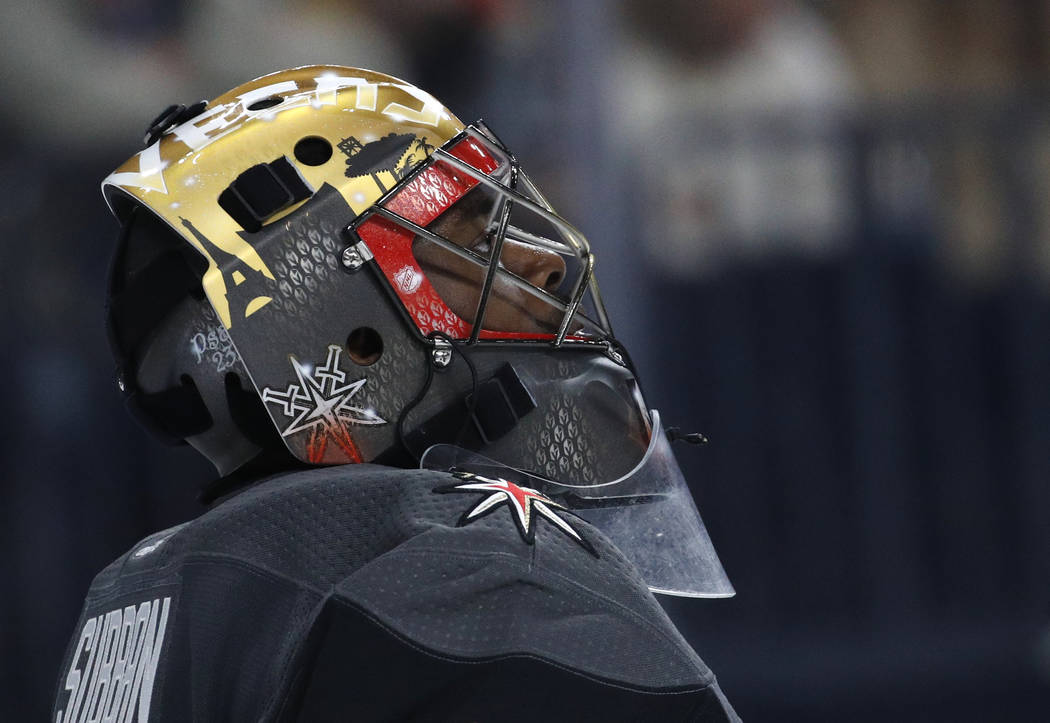 Malcolm Subban grew up as a goaltender trapped in a defenseman's body.
Finally, at age 12, Subban threatened to quit hockey altogether if his father and coach, Karl, didn't to permit him to play his preferred position.
"My dad wasn't too happy when I wanted to switch," the Golden Knights goaltender said.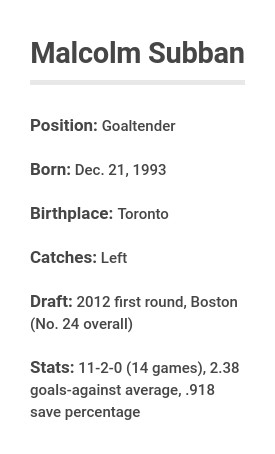 Twelve years after Karl Subban allowed his middle son to ditch playing defense and strap on a pair of pads, Malcolm Subban has solidified himself as an NHL goaltender.
Subban owns a seven-start win streak and is on track to one day assume the mantle of starting goaltender for the Knights.
"Malcolm's development was intended to be at a slower rate than it's turned out to be," Knights goaltending coach Dave Prior said. "He's come in and lived up to my expectations in terms of his potential to play in the league and exceeded them in terms of his success. I've enjoyed working with him as a student."
Subban said as a youngster he studied several goaltenders, including Henrik Lundqvist of the New York Rangers, Montreal's Carey Price and current teammate Marc-Andre Fleury, and tried to copy their styles.
Despite his late start at the position, Subban was the top-ranked North American goaltender entering the 2012 draft and was selected 24th overall by the Boston Bruins.
"He worked his ass off," said older brother P.K. Subban, a defenseman for the Nashville Predators. "He's in the situation he's in because of the work he put in. He's earned everything. Yeah, he's a great athlete, but he's worked really, really hard to get to where he is."
Subban struggled in his two career appearances with Boston and said "it kind of stuck with me around there."
With Tuukka Rask entrenched as the starter in Boston, the Bruins placed Subban on waivers prior to the start of this season, and he was claimed by the Knights on Oct. 3.
Subban, 24, was expected to serve as the understudy but was thrust into duty when Fleury went on injured reserve Oct. 14 with a concussion.
Subban, who missed more than a month with a lower-body injury, is 11-2-0 with a 2.38 goals-against average and .918 save percentage in helping the expansion team to a record start. He hasn't lost since Nov. 30 at Minnesota.
Since arriving, Subban has been working with Prior to stay on his feet longer and not slide out of position.
"Malcolm has the ability to get around the crease with tremendous power, and he shows up in places where shooters don't expect him to get there in that time," Prior said. "He's embraced the teachings and philosophies, and that's allowed him to enjoy the success he should be able to accomplish."
With Fleury healthy, Subban has transitioned into a backup role for the Knights.
But he will play on the upcoming four-game road trip that features back-to-backs Thursday and Friday at Tampa Bay and Florida, respectively.
Prior also added that Subban's load should increase starting in February when the Knights play 30 games over the ensuing 59 days.
"Obviously, I didn't know if I'd make it this far, but I'm very passionate about the position," Subban said. "When you're very passionate about something, with the work ethic, it can take you places. I'm happy I'm here right now, but I still have a lot of work to do, obviously."
Contact David Schoen at dschoen@reviewjournal.com or 702-387-5203. Follow @DavidSchoenLVRJ on Twitter.