NHL playoffs a different game from regular season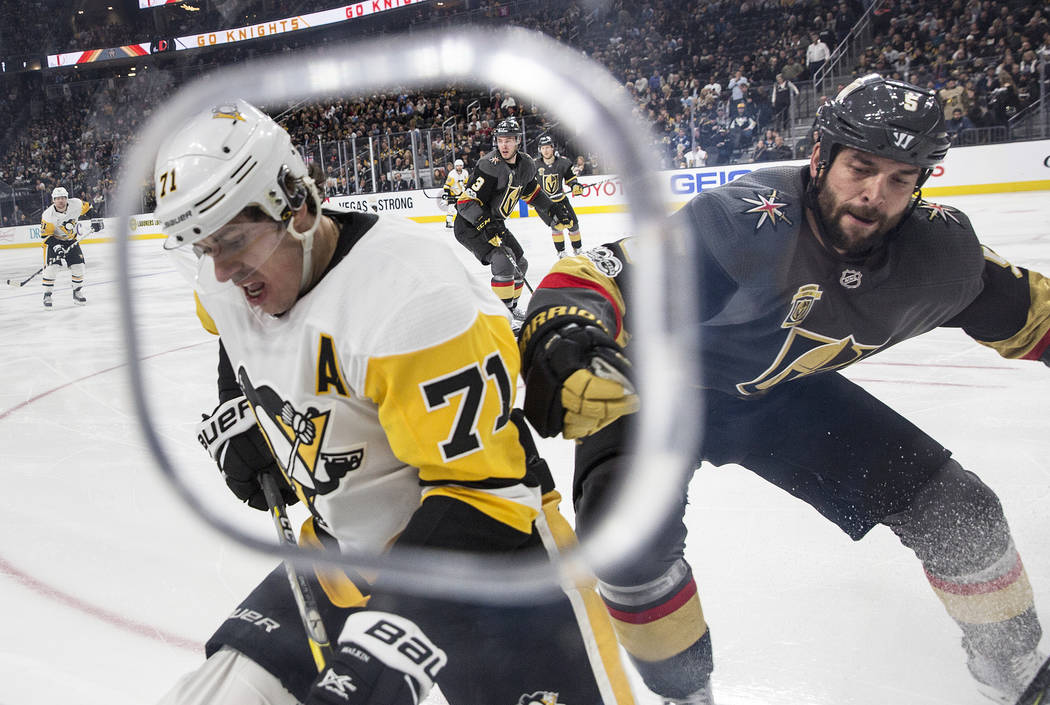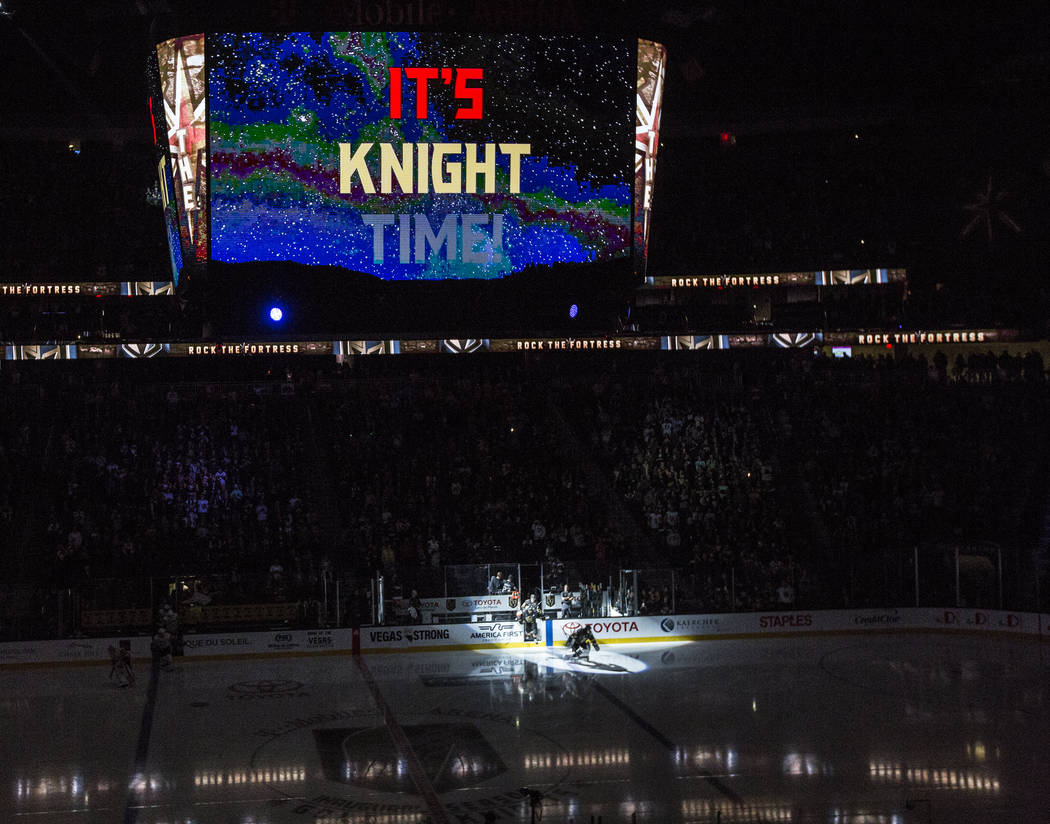 It's thrilling. It's exhilarating. It's frustrating.
It's the Stanley Cup playoffs, and Las Vegas will experience it for the first time thanks to the Golden Knights.
The Knights, who posted a 51-24-7 record, won the Pacific Division regular-season title and finished fifth overall in the NHL with 109 points, start their quest for the Cup on Wednesday against the Los Angeles Kings. To hoist the trophy, Vegas will have to win 16 games over the next two months.
"It's the best postseason of any sport," said general manager George McPhee, who went to the Stanley Cup Final as GM of the Washington Capitals in 1998. "But it's hard to win it."
Playoff hockey is different from the regular season. For starters, you're playing the same team at least four times and as many as seven in a single series. The intensity level goes up dramatically. The officiating is different. Injuries happen, and roster depth becomes a factor. Luck plays a role. One weird bounce of the puck can mean the difference between moving on or being eliminated. A hot goaltender can steal a game or even a series.
Coach Gerard Gallant knows all this. He also knows the best way to be successful in the postseason is to not alter what got you there.
"We don't want to change our style of play, and we're not going to," Gallant said. "We've been pretty successful doing what we've been doing. Sure, you're going to have to make adjustments. But basically, we want to be who we are — a fast-skating team that works hard and competes every shift."
Heightened intensity
Everything is magnified in the playoffs, and that puts pressure on the players not to make mistakes.
"But you also don't want to be overly cautious," said defenseman Nate Schmidt. "You still have to play your game. For us, that means moving quickly in transition and getting it out of our end."
Center Pierre-Edouard Bellemare said the successful teams simply don't panic.
"Obviously, you don't want to have a turnover and have the other team score on you," he said. "But you have to realize as a team, if you fall behind early, there's still plenty of time and you stick to your game plan."
Defenseman Deryk Engelland said handling emotions is also a key to success.
"Everyone's excited when the playoffs come around," he said. "But you can hurt yourself if you get too excited. It's important to stay on an even keel, play your game and focus on doing what you're supposed to do."
Familiarity breeds contempt
When you play the same team at least four times — and as many as seven — in a row, tempers will undoubtedly flare. But don't expect the Knights to drop the gloves and duke it out.
"I'm sure guys will be chirping and you'll see some hate," Schmidt said. "Sometimes it takes time to develop, but eventually there are going to be guys who just don't like each other, and there'll be a lot of pushing and shoving. But you don't see much fighting anymore."
According to hockeyfights.com, the Knights, Winnipeg Jets and Carolina Hurricanes drew the fewest fighting majors in the NHL this season, with eight each. But don't construe that as being soft. In Engelland, Ryan Reaves, William Carrier and Brayden McNabb, the Knights have enough muscle to handle things on the ice if need be.
"We're a tough team, but we're not a fighting team," Gallant said. "There's a big difference. I'm not worried about us being able to handle ourselves. We can play against heavy teams. We've done it all year."
Different game, different calls
During the regular season, the Golden Knights saw plenty of different officiating crews. But the playoffs will bring the NHL's best referees and linesmen. It will also mean adjusting to the way the game is called.
"You have no control over it," Engelland said of the officiating. "You can't let it get in your head. You just let the coaches handle it."
Gallant said the fact the Knights were one of the least penalized teams in the league — No. 29 with an average of 6.9 penalty minutes per game — should not make officiating a major factor.
"I don't want our guys to worry about who's calling the game," he said. "Obviously, we know the referees and what they like to call and not call. We have stats from our analytics department that we're made aware of.
"But I always tell our guys, 'You play the game and let me worry about the refs.' It's worked pretty good for us so far."
But there will be times Gallant may challenge a call, be it for goaltender interference or for offsides before a goal was scored.
Last change, matching lines
For the coaches, matching lines and getting the right combinations on the ice are important in the playoffs.
As in the regular season, the home team gets to put its players out last. So when the Knights are hosting, Gallant will likely wait and see who Kings coach John Stevens has out on the ice before deciding who to send over the boards. It can become a chess match at times, but Gallant isn't likely to get too caught up in it.
"I'm not a big matching guy," he said. "But obviously there are going to be times where we may want a certain matchup against a certain line.
"I don't like to match up a lot because I want our guys to have confidence that they can play against anyone. We've got four lines that can all skate and check, and I'm not afraid to use any of them. We've played four lines all year, and it's been very successful for us."
Overtime
If a game is tied during the regular season, play shifts to a 3-on-3 overtime for five minutes, followed by a shootout if a winner hasn't been determined.
But playoff overtime is old school — sudden death. It's 5-on-5, and somebody has to win.
And unlike regular-season overtime, playoff overtime requires the ice to be resurfaced. So while the Zamboni makes its rounds, the players hydrate and the coaches formulate strategies.
You can play all night to determine a winner. The longest game in NHL playoff history was in 1936, when Detroit's Mud Bruneteau scored in the sixth overtime to give the Red Wings a 1-0 win over the Montreal Maroons.
Great goaltending
Marc-Andre Fleury has three Stanley Cup rings from his days with the Pittsburgh Penguins. He has stolen games and even series in his career. The Columbus Blue Jackets found that out last year, when Fleury backstopped the Penguins to an opening-round 4-1 series win while posting a save percentage of .933 overall and .967 at home.
"I don't think there's any one thing or one play that makes that happen," Fleury said of getting hot. "I think it happens over the course of the series. Your teammates have a lot to do with it. When they're playing well in front of you, it makes your job easier.
"It's about trying to stay consistent and do the same thing."
The fine line
James Neal went to the Stanley Cup Final last year with Nashville, losing to Fleury's Penguins. He has played in 80 playoff games, the most of any Knights skater (David Perron is next with 42). He has 44 postseason points, including 25 goals. He knows how to have success on the game's biggest stage.
"The little things make a huge difference," Neal said. "In a seven-game series, the hits you make and where you make them. The physicality of play. Trying to wear the other team down. Winning faceoffs. Keeping control of the puck in the other team's end. All of those things are important.
"You're playing with the mentality that every game is huge. So if you lose a game, you have to be able to let that go and move on. And when you win, you feel great. But you have to put that behind you and refocus in. But it's the best time of the year. You work hard all season to give yourself a chance" to win the Cup.
More Golden Knights: Follow all of our Golden Knights coverage online at reviewjournal.com/GoldenKnights and @HockeyinVegas on Twitter.
Contact Steve Carp at scarp@reviewjournal.com or 702-387-2913. Follow @stevecarprj on Twitter.