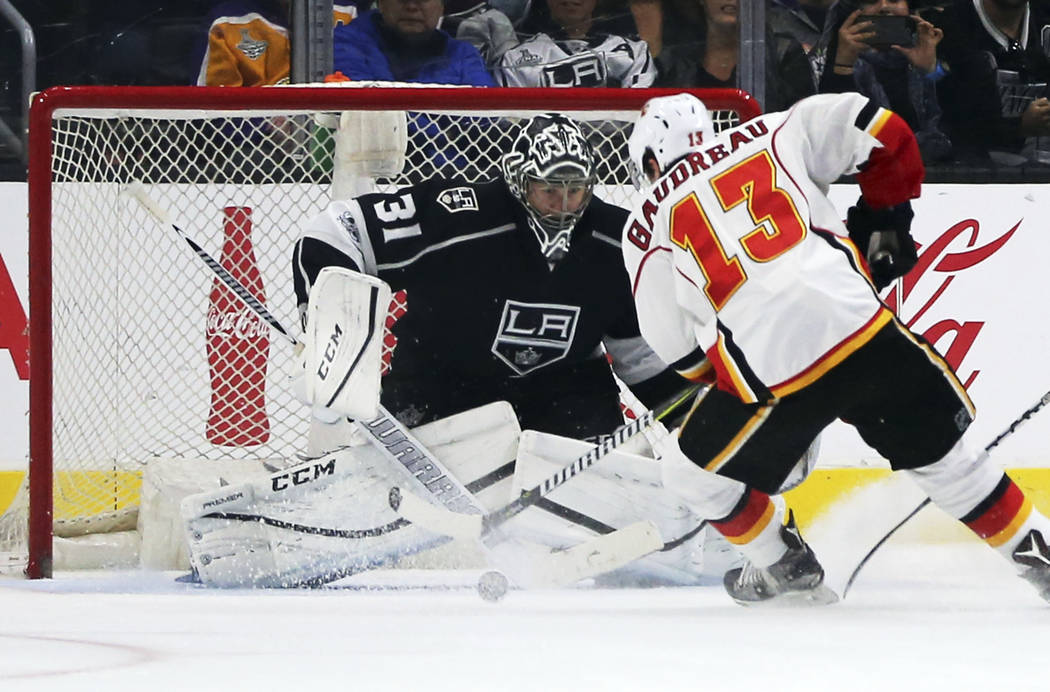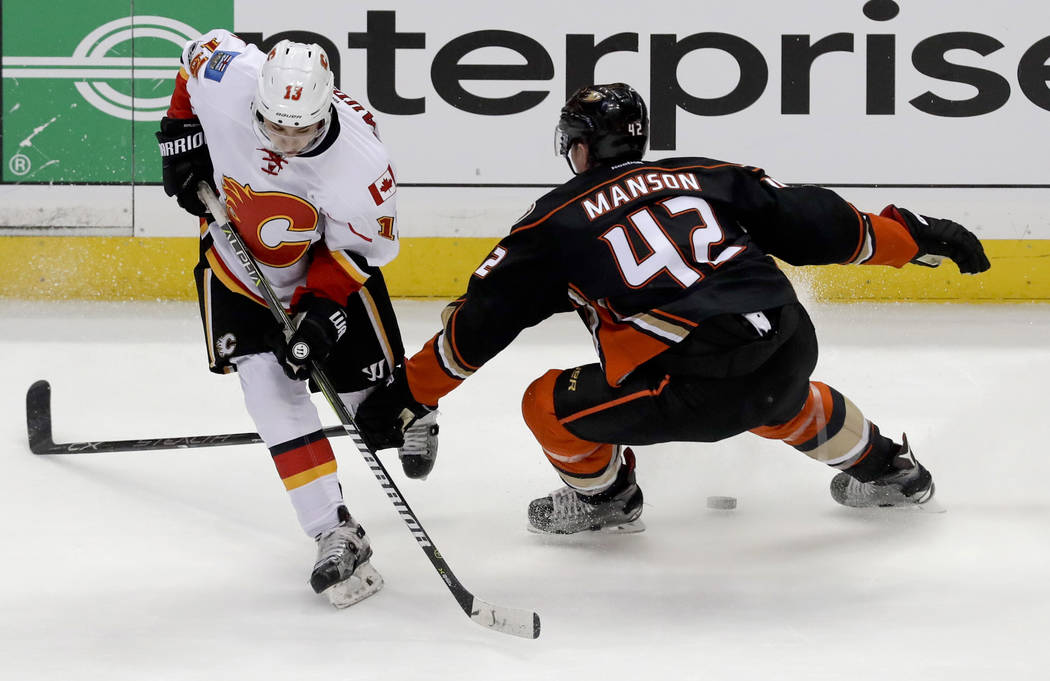 The NHL's competition committee recently announced its recommendation for two rule changes.
One was to not allow a team to use its timeout if it was guilty of icing the puck. The other change called for a faceoff to be taken at the nearest spot if a puck struck with a high stick causes play to be stopped.
That's all well and good, but the NHL has bigger issues. The excessive stick work. Contact with goaltenders. Players cheating on faceoffs by infringing the circle and causing the restart of play to be delayed.
The game needs to be cleaned up, and maybe it's as simple as enforcing the rules as they're written to stop the slashing, the running of goalies in their crease and infringing the circle on faceoffs.
There's no question there has been more stick work as players struggle to keep the opposition closely guarded. The constant slashing was a problem all season. It's actually pretty simple — use a two-hander on a player across his hands or break his stick in half with a slash and it's off to the penalty box.
In some cases, it should be a double-minor, a major or even a match penalty and ejection for attempt to injure. Think Calgary's Johnny Gaudreau, who was slashed repeatedly by Minnesota and broke his finger in November, or Pittsburgh's Sidney Crosby on Ottawa's Marc Methot in March.
Same for running goalies. The rules state no contact with the goaltender when he's in his crease. That's why the crease exists. But how many times have we seen goalies knocked down, or, in the case of Carolina's Eddie Lack, knocked out after a collision?
NHL commissioner Gary Bettman says goaltender interference is a judgment call. NHL referees are supposed to be the best in the world. Why then can't they exert proper judgment and determine an infraction was committed?
We're not talking about a player being pushed into the goalie by the goalie's teammate. Or that there are mitigating circumstances that simply prevent a player from stopping short of the crease, whether it's poor ice conditions or no room to stop. But too many goalies are getting hit, and it's up to the refs to make the calls.
As for faceoffs, the linesmen have a tough job just trying to get the two players to get their sticks down fairly. More and more, hockey faceoffs resemble those in lacrosse, as guys get as low as possible to gain leverage and win the draw. They can't see what's going on behind as the opposing players try to vie for position in case their team loses the faceoff.
Again, the referees have the latitude to send a player to the penalty box for delay of game if he's responsible for delaying the faceoff by cheating in from the outer circle.
Players are doing these things because they can get away with them most of the time without facing consequences. It's time the NHL started holding players accountable for their actions and officials for their inactions.
Trophies on display
Twenty NHL trophies, including the Stanley Cup, will be on display from Sunday to Tuesday at the Park Theater retail store at the Monte Carlo.
Availability begins at 1 p.m. Sunday through 2 p.m. Tuesday. The Stanley Cup will be on display from noon to 2 p.m. and 6 p.m. to 8 p.m. Monday and from noon to 2 p.m. Tuesday.
Admission is free.
Arkells on Awards bill
Canadian alt-rock group Arkells has been added to the entertainment lineup for Wednesday's NHL Awards Show and Expansion Draft reveal at T-Mobile Arena.
The group's latest single, "Knocking At The Door," has been No. 1 on the Canadian Alt/Rock charts for five consecutive weeks.
The show is being hosted by actor Joe Manganiello and will be televised live by NBC Sports Network at 5 p.m.
McGuire hosts 'Round Table Rally'
Hockey analyst Pierre McGuire will host the Golden Knights' "Round Table Rally" at T-Mobile Arena after the Expansion Draft reveal Wednesday.
Joining McGuire will be Golden Knights owner Bill Foley, general manager George McPhee and Knights players. Fans will be able to ask questions.
Tickets to the Awards Show and Expansion Draft are available at the T-Mobile Arena box office or axs.com and nhl.com.
Steve Carp's weekly NHL notebook appears Sundays. Contact him at scarp@reviewjournal.com or 702-387-2913. Follow @stevecarprj on Twitter.
Busy week for NHL
List of events the NHL has scheduled for this week:
Tuesday — Unveiling of all 31 NHL team uniforms by adidas at Wynn Las Vegas.
Wednesday — NHL Awards Show/Expansion Draft, reveal Golden Knights roster, T-Mobile Arena.
Thursday — Release of 2017-18 regular-season schedule.
Friday — First round NHL Entry Draft, United Center, Chicago.
Saturday — Rounds 2 through 7 of NHL Entry Draft, United Center, Chicago.