Pittsburgh Penguins among quarter-pole surprises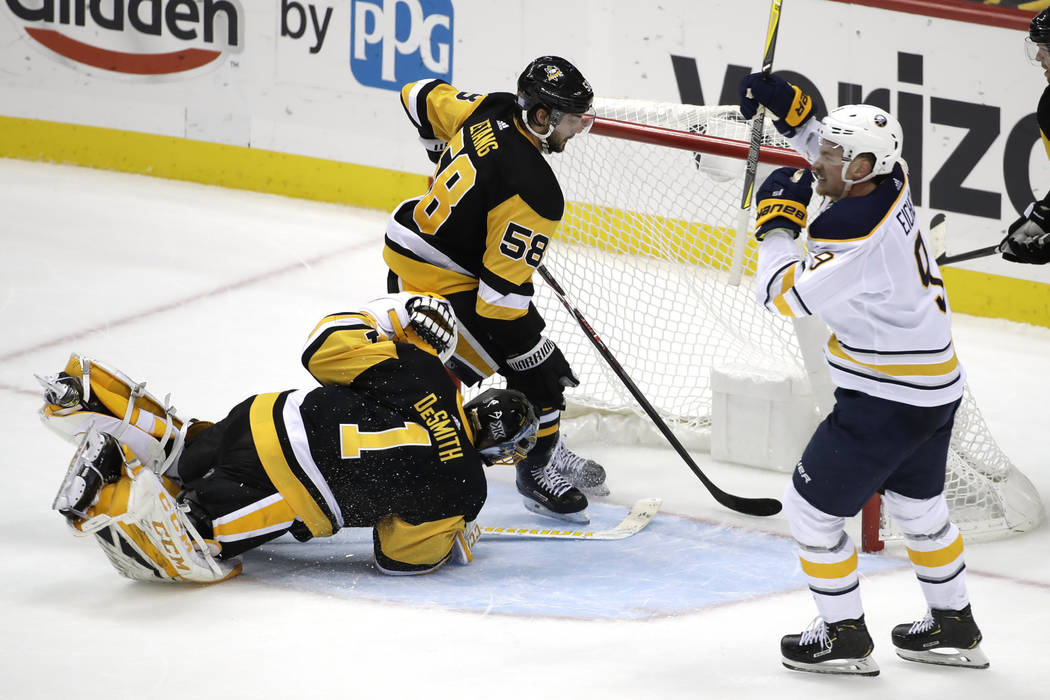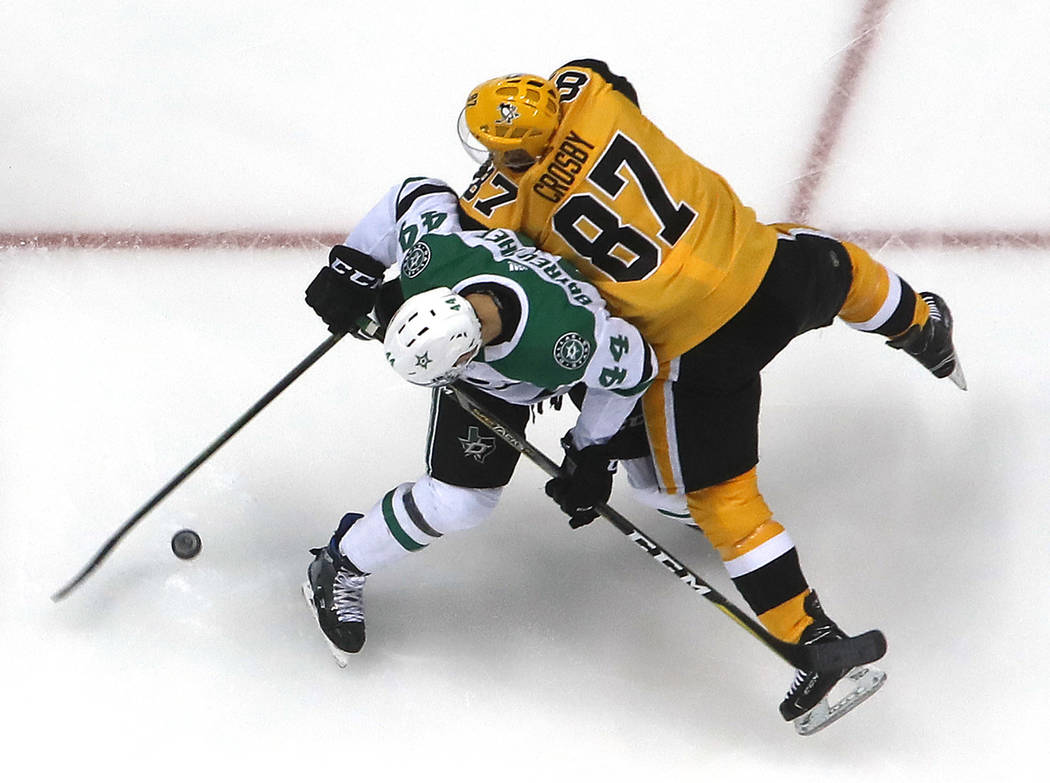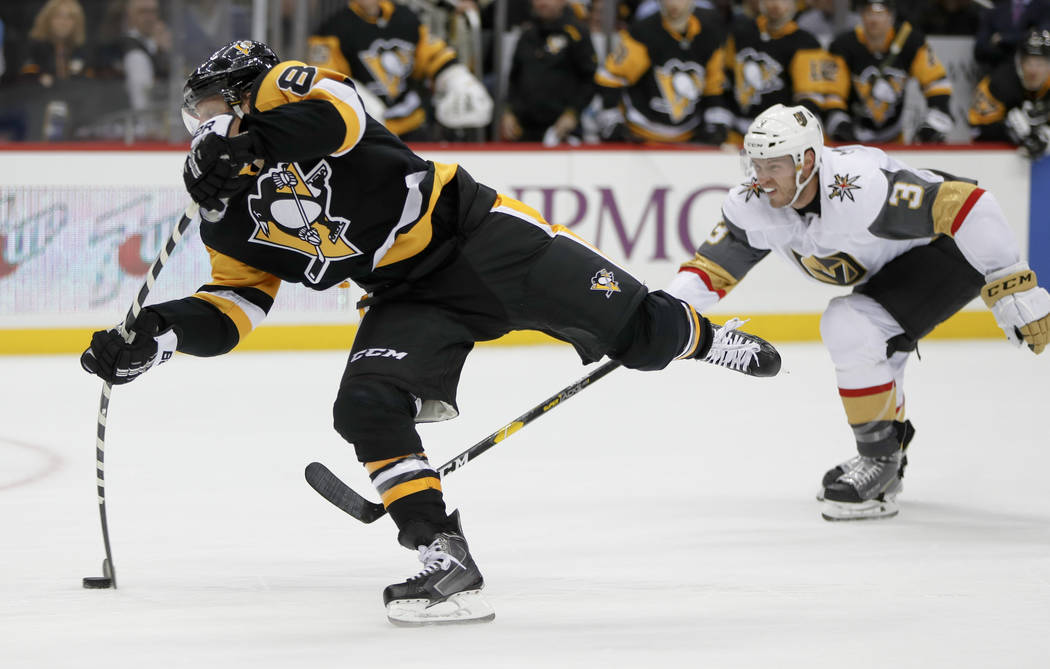 The Pittsburgh Penguins, much like their namesake, can't get off the ground this year.
The Penguins Penguins rank as one of the biggest disappointments in the NHL as their 21 points were tied for the second-fewest in the Eastern Conference entering Saturday. That's something few saw coming for a team boasting Sidney Crosby and the longest active playoff streak in the league (12 seasons), but right now it's reality.
That makes them one of the most intriguing stories in the league as teams pass the season's quarter pole, because the Penguins need to take flight soon or risk getting behind in the Metropolitan Division.
"We're scratching and clawing for everything we can," coach Mike Sullivan told reporters Monday after a 5-4 overtime loss to Buffalo. "We're well aware of the position we're in. None of us are happy with it. We've got a proud group and I do think we're getting better in a lot of areas."
The Penguins offense has remained strong this season but issues on the blue line and in net has caused the team to go 2-6-2 in its last 10 games. Pittsburgh is giving up 3.25 goals per game, eighth-worst in the league, and starting goaltender Matt Murray has only played in 11 games due to a concussion and a lower-body injury.
Sullivan expects Murray, who the Penguins protected instead of Marc-Andre Fleury in the 2017 expansion draft, to be out "longer-term." If that's the case it's another piece of adversity for a team that's won two of the past three Stanley Cups and one not used to struggling out of the gate.
"We feel like we're doing some good things," forward Derick Brassard said. "Some of the games that we lost we probably should have won. I'm not saying our game is perfect, we obviously have to clean up a few things in our game, but it's not a lack of effort out there."
Hitchcock to the rescue?
The NHL's fourth midseason coaching change might be its most intriguing.
The Edmonton Oilers replaced Todd McLellan with veteran coach Ken Hitchcock on Tuesday in an attempt to salvage a playoff berth out of a 9-10-1 start. Hitchcock led the team to a win in his first game on the bench and is plenty capable of getting a team into the postseason: He's made the playoffs 14 of the 18 seasons he's finished. He's also been fired midseason four times.
"I know what is wrong but it's not going to get fixed overnight," Hitchcock told reporters Tuesday. "I told the players today I can take them to a place, personally, that they can't get to themselves but they have to buy into that."
Quarter-pole stats
Offense is up to start the season and there are several stats to show it.
Through a quarter of the season there was an average of 6.1 goals per game, which would be the second-most since 1996-97 (6.2). Also, 52 players are averaging at least a point per game (minimum 10 games), the highest total at the quarter pole since 1995-96.
Good luck if you're a goaltender.
Contact Ben Gotz at bgotz@reviewjournal.com. Follow @BenSGotz on Twitter.
Quarter-pole Hart Trophy (MVP) nominees
1. Mikko Rantanen, RW, Colorado Avalanche
Either Rantanen or teammate Nathan MacKinnon could go in this spot, but the former is the one that leads the league in points (36) and assists (27) entering Saturday.
2. David Pastrnak, RW, Boston Bruins
One of NHL's two co-leaders in goals entering Saturday is a 22-year-old who was only the 25th overall pick in 2014. A lot of teams should be kicking themselves over missing out on a guy who's scored 17 goals in his first 21 games this year.
3. Connor McDavid, C, Edmonton Oilers
McDavid is plus-three this season entering Saturday, while the rest of his teammates are a combined minus-49. He's one of the only reasons the Oilers are still alive in the Pacific Division.