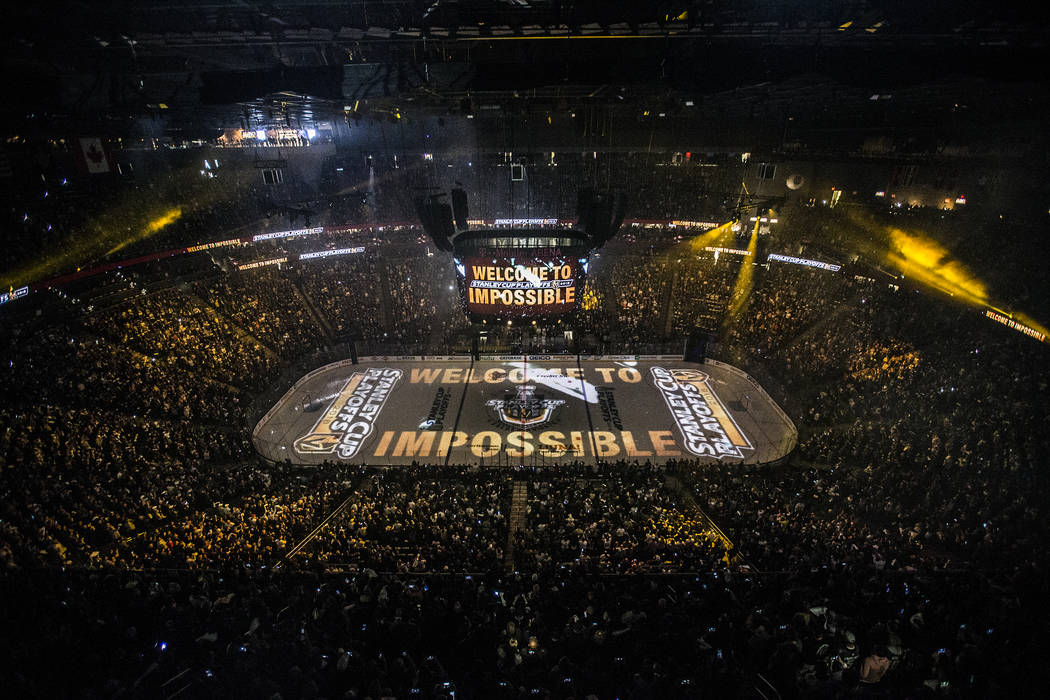 Every day we cover another Golden Knights victory in the playoffs, the adjectives seem to spray off the pages like shaved ice near the goalmouth.
Magical. Amazing. Improbable.
You get the idea.
We've decided to capture a lot of those words and pictures in a different way to keep the memories alive: We'll publish a commemorative book soon after the season ends.
In conjuction with Pediment Press, Review-Journal writers, photograhers and artists will have their work displayed in a 160-page hardbound book that will look back at this — I'll say it again — magical expansion season.
The book will be heavy on photos and memorable moments that have made the Knights one of the top stories in the NHL and the sports world over the past eight months.
We're taking pre-orders for the book at $29.95, a limited-time price of $10 off. In a few weeks the price will raise to the cover amount of $39.95.
It will be available at retail locations around Las Vegas this summer. But why wait when you can have it come right to your door soon after it's published?
Pre-order your copy on the web at knightsbook.com.
Bill Bradley is sports editor of the Review-Journal. He can be reached at 702-387-2909 or at bbradley@reviewjournal.com. Follow on Twitter at @billbradleyLV.