Rivalry might be brewing between Golden Knights, Kings
November 18, 2017 - 5:07 pm
Updated November 18, 2017 - 7:53 pm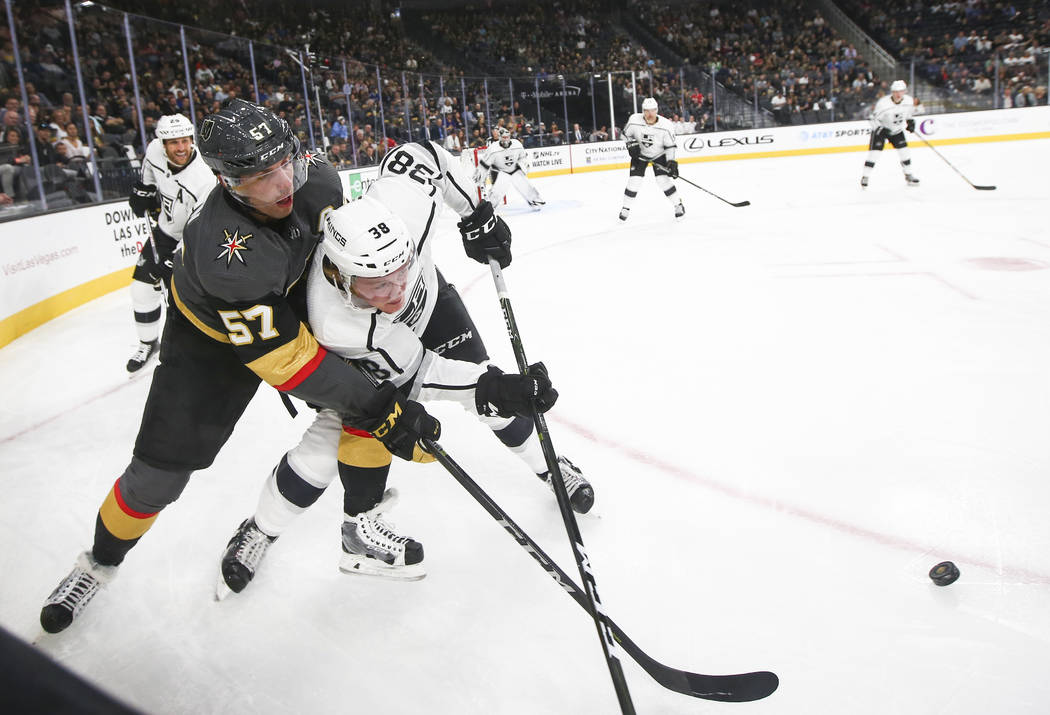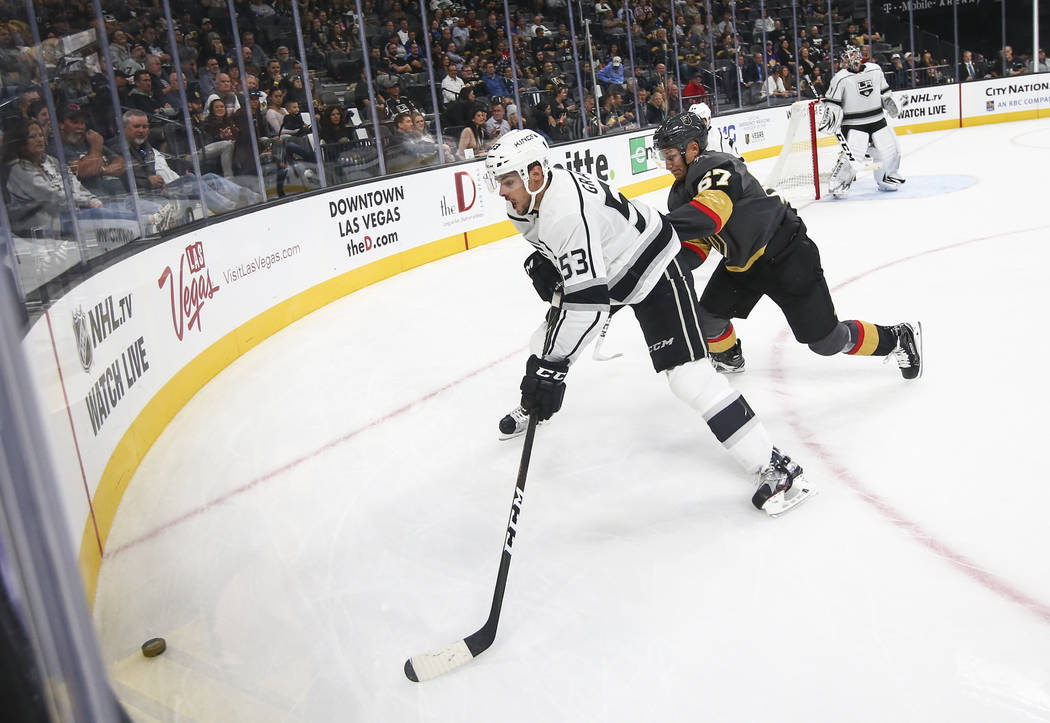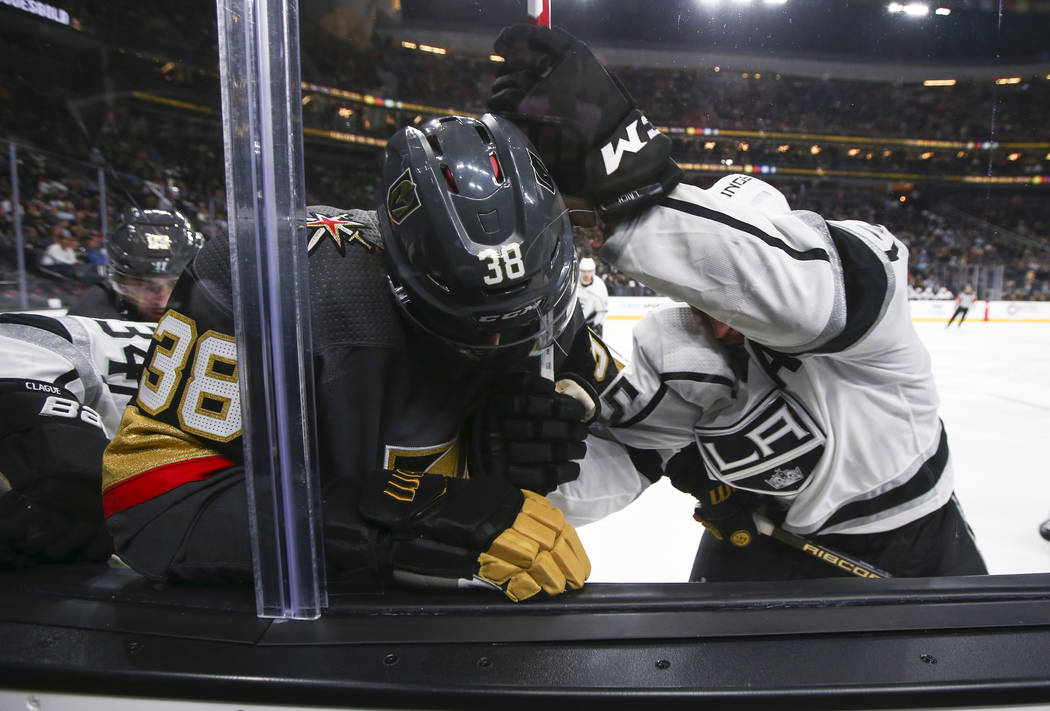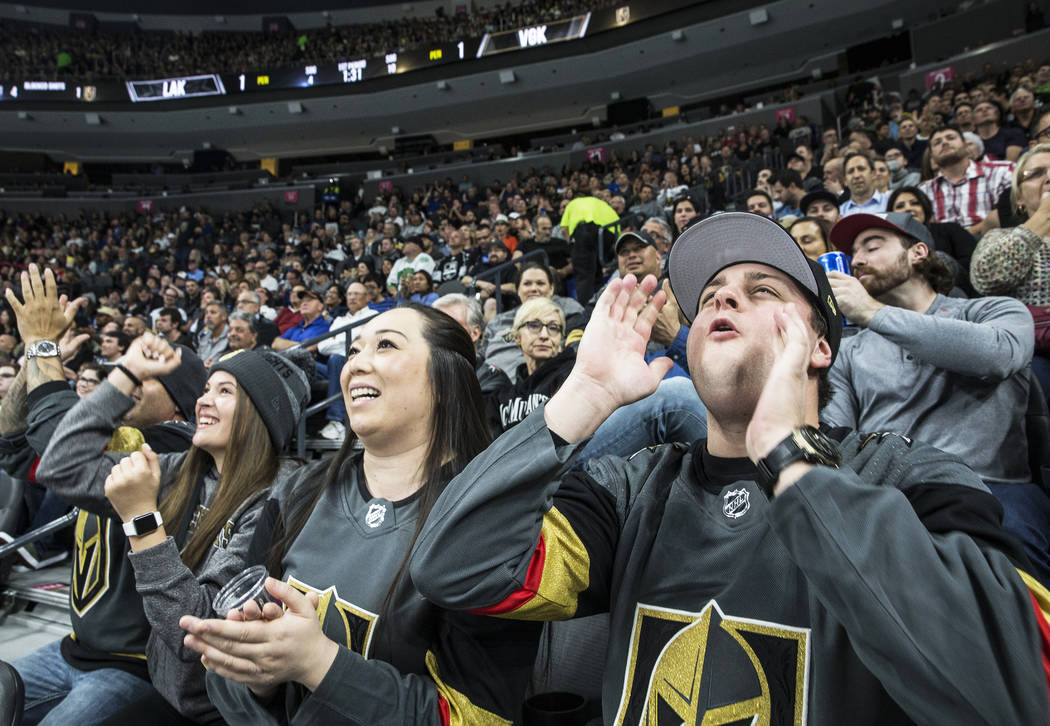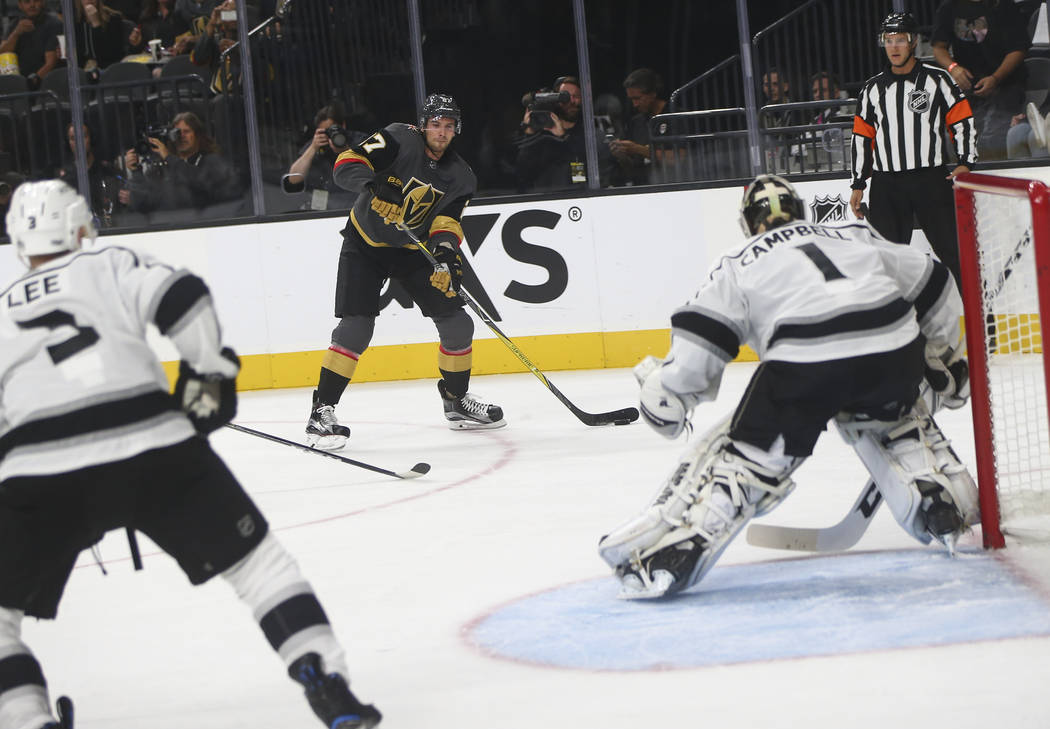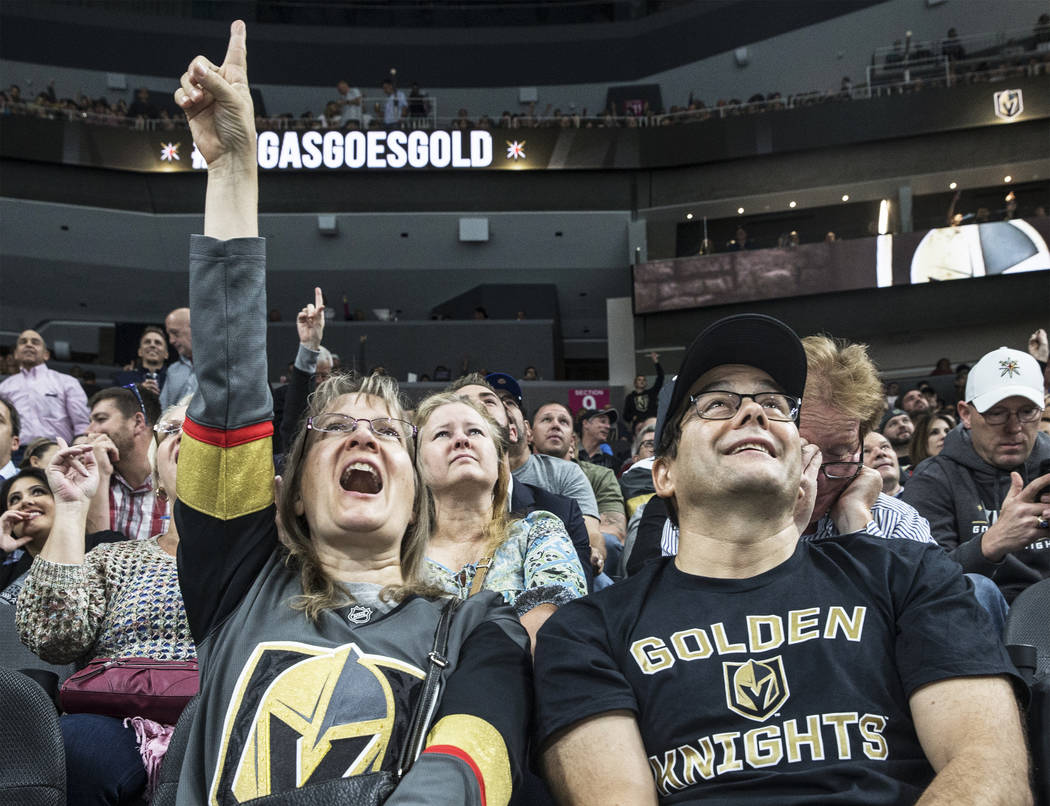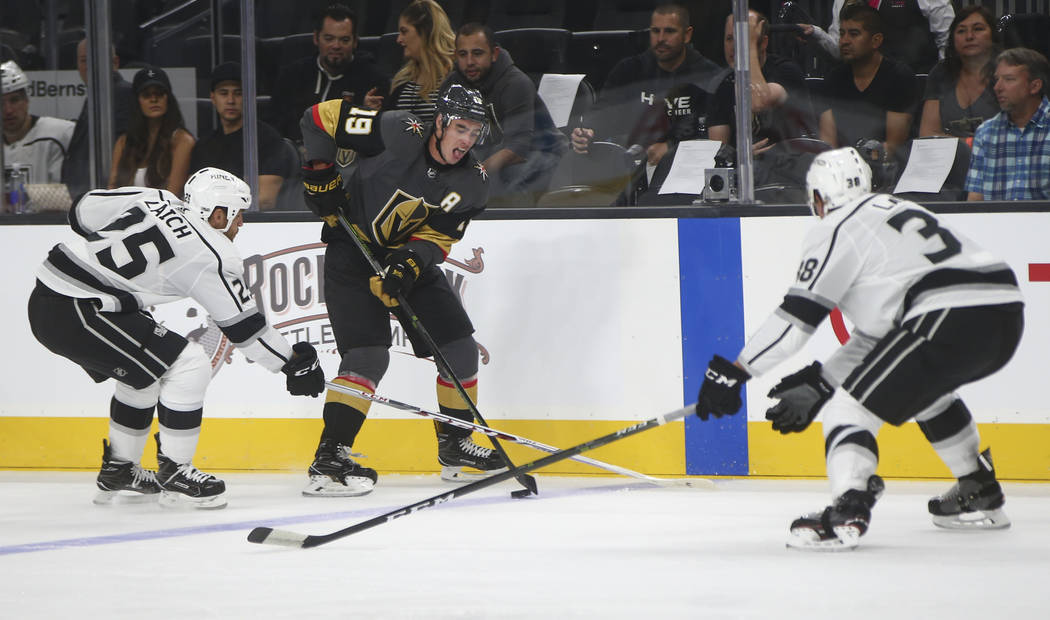 It was the day before the NHL announced that it would be putting an expansion team in Las Vegas in June 2016, and Los Angeles Kings defenseman Drew Doughty was asked if there was enough room for the Kings to have another rival.
"Sure," Doughty said. "I think it'll be a good rivalry. We've already got a couple of good rivalries with San Jose and Anaheim. I'm sure over time we'll get to hate the Las Vegas team and they'll hate us."
That time begins Sunday when the Golden Knights and the Kings meet at 5 p.m. at T-Mobile Arena for the first time in the regular season. The Knights' fan base, which no doubt includes some former Kings fans, probably will contend with the biggest contingent of enemy supporters yet, as Kings fans figure to make their way to Southern Nevada from Southern California and make their presence felt.
For decades, the Kings were Las Vegas' team. They played one and sometimes two preseason games annually, first at the MGM Grand Garden, then a year ago at T-Mobile in what was billed "Frozen Fury."
Now, for many, the Kings are the enemy as the city has its NHL team to support. But can a rivalry be established before the puck is dropped?
It happened in New York in 1972 when the Islanders found themselves trying to woo the loyalties of Rangers fans. When the Ducks came into the NHL in 1993, they immediately looked to convert Kings fans in Orange County.
And while the proximity between Las Vegas and Los Angeles certainly helps lay the foundation for a rivalry, usually it will be what transpires on the ice that cements it. And given the start to the season — the Kings lead the Pacific Division with 26 points and the Knights are second with 23 — the seeds for the rivalry might have been sewn.
Vegas defenseman Nate Schmidt said virtually all the boxes for a Knights-Kings rivalry are checked.
"There's proximity, a team that's close to you," he said. "Playing each other a lot during the year. A battle for a certain territory. They can all create some animosity between two teams.
"Also teams that are playing well at the same time. That helps fuel a rivalry."
But more important than stoking the desires of their fan bases is that this is a divisional game and essentially a potential four-point one.
"It's a big game," said defenseman Brayden McNabb, a former King. "They're in first place, and they're a big, physical team. But we have to play our game against them."
For the Knights (11-6-1), winning these divisional matchups enhance their chances of reaching the postseason. Nobody in the organization is thinking about winning the Rasmus Dahlin lottery to get the Swedish defenseman in the NHL Entry Draft in June. The focus is on winning games.
But it's never too late to start thinking about a rivalry. As for Doughty's comments, Schmidt said bring it on.
"Love it. Sounds great," he said. "Anything we can do to enhance that I'm all for it."
Contact Steve Carp at scarp@reviewjournal.com or 702-387-2913. Follow @stevecarprj on Twitter.
Kings vs. Golden Knights
When: 5 p.m. Sunday
Where: T-Mobile Arena
TV: AT&T SportsNet (Cox 313/1313, DirecTV 684, CenturyLink 760/1760, U-verse 757/1757)
Radio: KRLV (98.9 FM, 1340 AM)
Three storylines
1. Theodore's progress. Defenseman Shea Theodore needed time to adjust his game to the NHL's faster pace. But he's coming off a strong performance Thursday in Vancouver, and it will be interesting to see if he can build on that effort against a Kings group of forwards that can put pressure on an opposing team's blue-line corps.
2. Is Subban ready? Goaltender Malcolm Subban last played Oct. 21, when he was injured midway through the third period against St. Louis. He has been activated and will suit up Sunday. But does coach Gerard Gallant give him his net back? Or does Maxime Lagace, who played well against the Canucks in a strong bounce-back effort after being yanked in Edmonton, stay in goal?
3. Containing Kopitar. Apparently, new Kings coach John Stevens has helped restore the confidence in all-star center Anze Kopitar's game. Kopitar is leading the Kings in scoring with eight goals and 23 points, and the Knights will need to be aware of his presence.
Steve Carp Las Vegas Review-Journal