Stanley Cup hangovers more myth than reality
Updated October 6, 2018 - 7:46 pm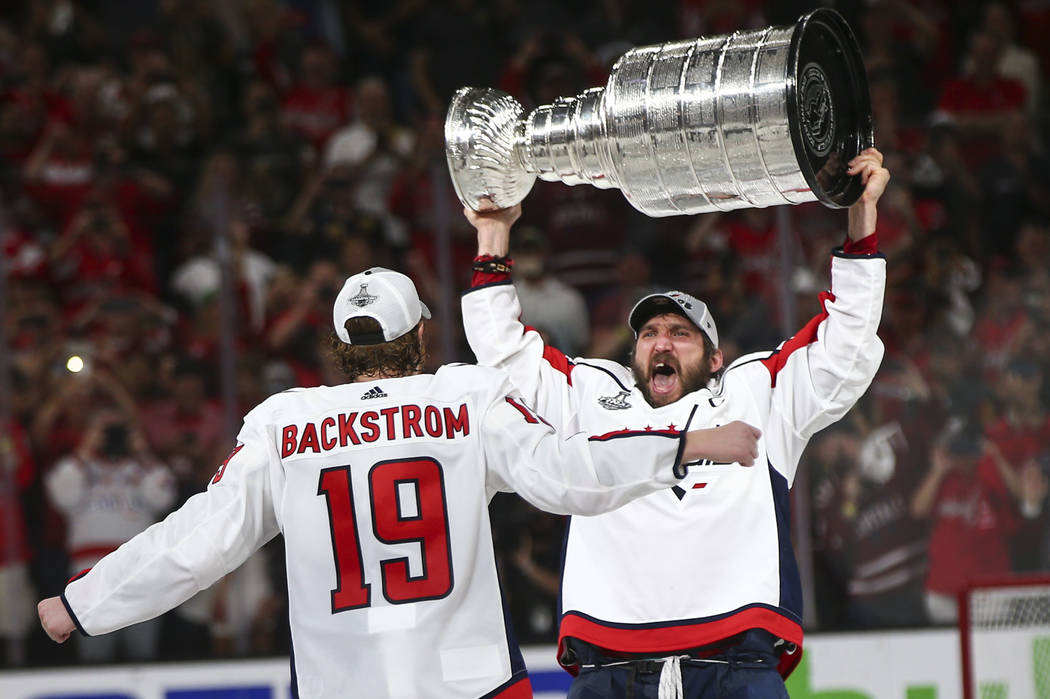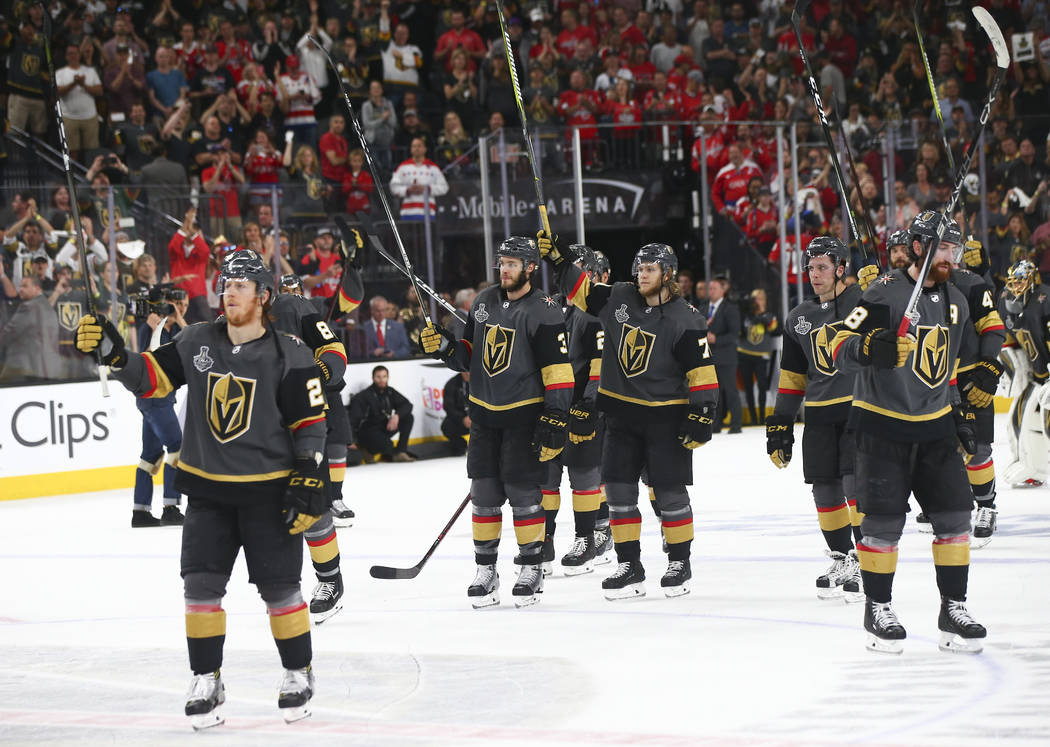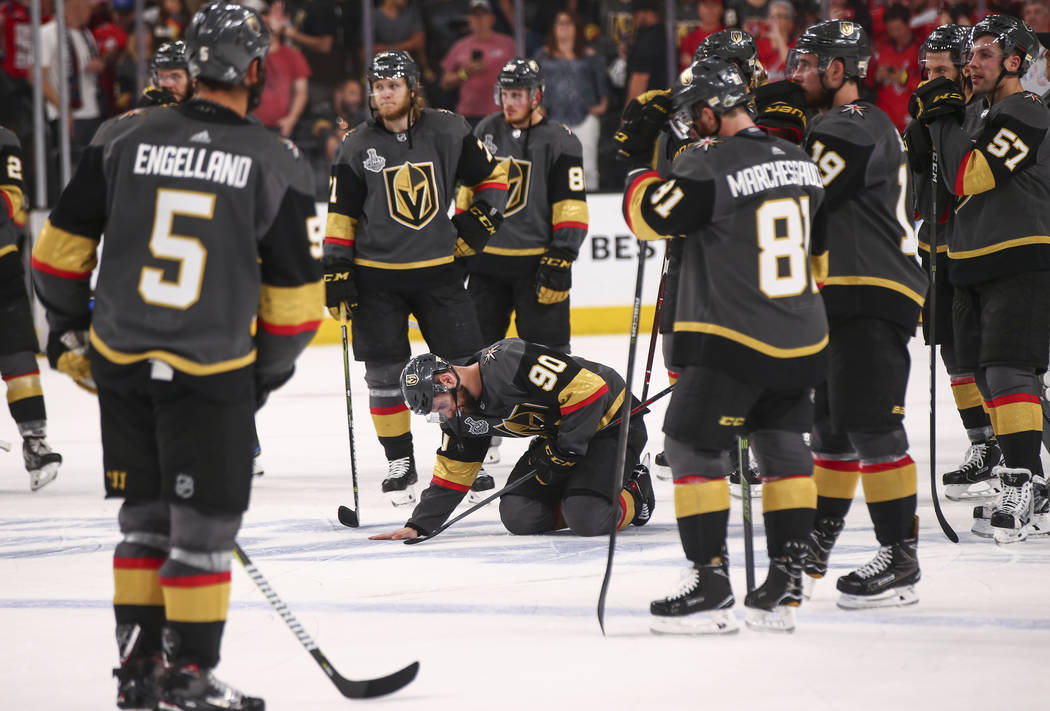 It's hard not to see Washington Capitals captain Alex Ovechkin drinking beer from the Stanley Cup while suspended upside down, which he did in June, and come away with one thought: Yeah, that's going to lead to a hangover.
Hockeywise, though, that's not necessarily the case. While reaching the Stanley Cup Final requires NHL teams to play an extra month of games and fall behind in the offseason, that hasn't carried over to slow starts the following seasons.
Maybe three months is still enough time for teams to rest up between the Final and training camp even if you throw in a few keg (or Cup) stands. But Golden Knights general manager George McPhee also said the longer you play, the better you get.

"It's interesting to watch some of the guys that we have that were here all last year, how much they've improved over last year," said McPhee, whose team lost to the Capitals in five games in the Final. "They got more opportunities to play, so they improved as players last year, but then (in the playoffs) to go through four rounds, a couple of months of elevated play, sort of elite-level hockey, really makes you a better player. You're just playing at a higher level."
There's data to back up McPhee's assertion because teams that make the Final typically play well the following year. In the past five seasons, one team that participated in the Final had a losing record after 20 games the following season. It was also the only team that missed the playoffs the next season.
More than half the teams also increased their regular-season point total year-over-year, if you don't include the lockout-shortened 2012-13 season. So rather than being a hindrance, playing until June seems to serve as an advantage in the NHL.
That still doesn't mean the Knights are expecting to waltz back into the playoffs.
"It's a long season. There's going to be ups and downs, right?" goaltender Marc-Andre Fleury said. "There's going to be bumps in the road. It's not going to go perfect, and I think we need to stay even-keeled."
Wilson's woes
Capitals forward Tom Wilson, well known around the NHL for his physical play, couldn't help but be a distraction before his team's opener.
Hours before the Capitals raised their Stanley Cup championship banner, Wilson was suspended for 20 games for an illegal check to the head during the preseason. It's his fourth suspension in the past 13 months, though the NHL Players Association filed an appeal on his behalf Friday.
If he loses the appeal, he will miss the same amount of games Knights defenseman Nate Schmidt will for one violation of the league's substance abuse program.
$eattle expansion
The NHL moved forward with plans to expand to Seattle on Tuesday, and commissioner Gary Bettman expects the league's board of governors to vote on approving a potential 32nd franchise when they meet Dec. 3 and 4.
If the Seattle bid gets enough votes, the franchise must pay $650 million to join the NHL, which is $150 million more than the expansion fee Knights owner Bill Foley paid.
"We did it well enough that they could charge more money for it," McPhee said. "God bless them."
If Seattle is approved, the NHL will hold another expansion draft, but the Knights won't participate, Bettman said.
More Golden Knights: Follow all of our Golden Knights coverage online at reviewjournal.com/GoldenKnights and @HockeyinVegas on Twitter.
Contact Ben Gotz at bgotz@reviewjournal.com. Follow @BenSGotz on Twitter.