Will Arnett speculates on names for Las Vegas hockey team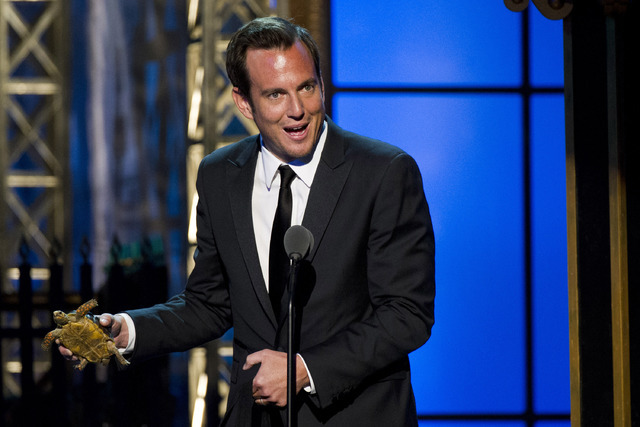 If you ask NHL Awards host Will Arnett what the Las Vegas hockey team should be named, he'll dance around your question to avoid leaking secrets.
"We might get into that in the show, if and when they do announce there's a team coming to Vegas, and/or if not," Arnett said by phone Monday.
"I don't know if I covered enough bases with that," he joked.
It's been extra-widely reported the NHL will announce a Vegas hockey team, as a lead up to Wednesday's NHL Awards at the Hard Rock Hotel.
Arnett is the funny actor from "Arrested Development," "Mr. Show" and "BoJack Horseman."
So he comically mused on Vegas hockey name possibilities.
"What is a good combination of ice and the desert? The Coyotes did a good job in Phoenix, because coyotes can live in the desert but they can also live in colder climes," he reasoned.
"So then what are you going to do for Vegas? The Frozen Tumbleweeds? That doesn't really make sense."
He said he's fond of old school Vegas names, such as the Vegas Jackpots, although he points out a team must think of nicknames it will be saddled with once "a bunch of smartasses" like him make fun of it.
It may come as a shock to some American citizens who know Arnett's work, but he is Canadian, which means he must by law be a lifelong lover of hockey.
He watches virtually every Maple Leafs game, home and away.
But he's never been a hockey hooligan.
"As a Maple Leaf fan, I've had to endure my fair share of heartache. But I don't think I've ever gone nuts before. I've certainly never been part of any riot," he said, then paused for another joke:
"Before I answer any sort of question, I should look at a state-by-state statute of limitations."
Doug Elfman can be reached at delfman@reviewjournal.com. He blogs at reviewjournal.com/elfman. On Twitter: @VegasAnonymous
NHL in Vegas
Complete coverage of hockey in Las Vegas