Las Vegas' Danielle Kang, Inbee Park in PGA Championship pairing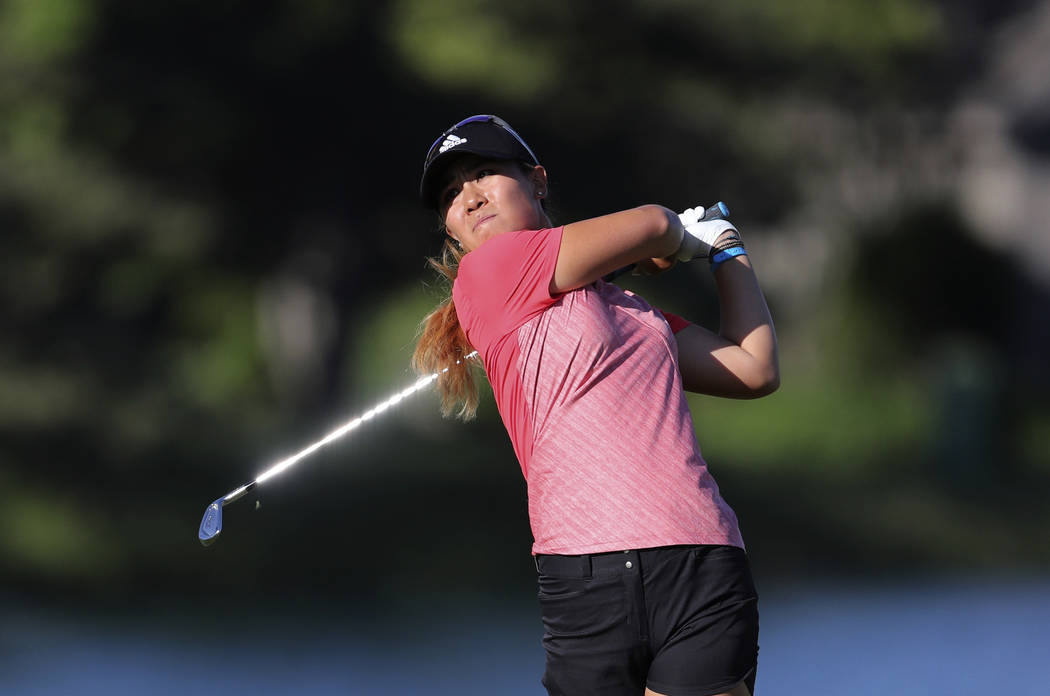 It's a regular occurrence that the eyes of the sports world are zeroed in on Las Vegas sports teams or athletes with ties to the city. Vegas Golden Knights. Major League Baseball all-stars Bryce Harper and Kris Bryant. Recent NBA draft pick Troy Brown. The list goes on and on.
This Thursday and Friday, major attention will be placed upon the pairing of TPC Summerlin members Danielle Kang and Inbee Park, who along with Ariya Jutanugarn, are scheduled to play together during the first two rounds of the KPMG Women's PGA Championship, the LPGA Tour's second major championship this season. The group is slated to tee off at 6:10 a.m. PST on Thursday at Kemper Lakes Golf Club near Chicago.
Kang is the defending KPMG champion and Park is the world's top-ranked women's player. Last year's win at the KPMG doubled as Kang's first LPGA Tour victory and first major title. Also in the field is Jenny Shin, who recently moved to Las Vegas.
Park has 19 LPGA Tour victories including seven major titles. She won the KPMG event three straight times from 2013-15.
Two divergent personalities will be on display within the pairing. Park is known for her stoic demeanor and methodical approach.
Kang is as outgoing as they come on the LPGA Tour. She laughed and smiled throughout her media availability on Tuesday. She is an emotional and aggressive player, not afraid to attempt difficult shots.
"She's just chill, like so chill," Kang said about Park. "I've played with Inbee before in previous tournaments, but I think it's really cool to have two Vegas people in the same group so I hope Vegas tunes in and watches."
Kang's golf pedigree is gold standard and includes winning back-to-back U.S. Women's Amateur titles in 2010 and 2011. The desire to defend her KPMG title has been a driving influence since last year.
"I'm pretty much the same except that the only difference is I'm here to defend, and I think that's exciting," Kang said. "I haven't had something to defend since the U.S. Amateur. I'm just really excited to be back in this position. Not just winning it, but it's like, 'oh, I can go for back-to-back.'
"I had that feel when I won the first U.S. Am. The only thing I wanted to do was win that second one. I really like that feeling. I've just been looking forward to this event for the whole year, and I'm here."
Kang appreciated seeing her face splashed throughout the Kemper Lakes grounds. She posted an Instagram video of pulling into the defending champion's parking spot and then soaked up the entire scene.
"I love it. I'm everywhere," an amused Kang said. "I'm on the tickets. I'm on the pamphlets. I'm on the board as you drive in. My name is there. Pictures are everywhere. My favorite color is blue; it's everywhere.
"I love being back in Chicago. The golf course is super hard, and it reminds me a lot of Olympia Fields. There's a lot of different type of shots you have to hit. So, I'm really excited."
Freelance writer Brian Hurlburt is a two-time author who has covered golf in Las Vegas for more than two decades. He can be reached at bhurlburt5@gmail.com or @LVGolfInsider on Twitter.