Seth Reeves settles into 2nd as darkness falls at Shriners Open
November 1, 2018 - 7:42 pm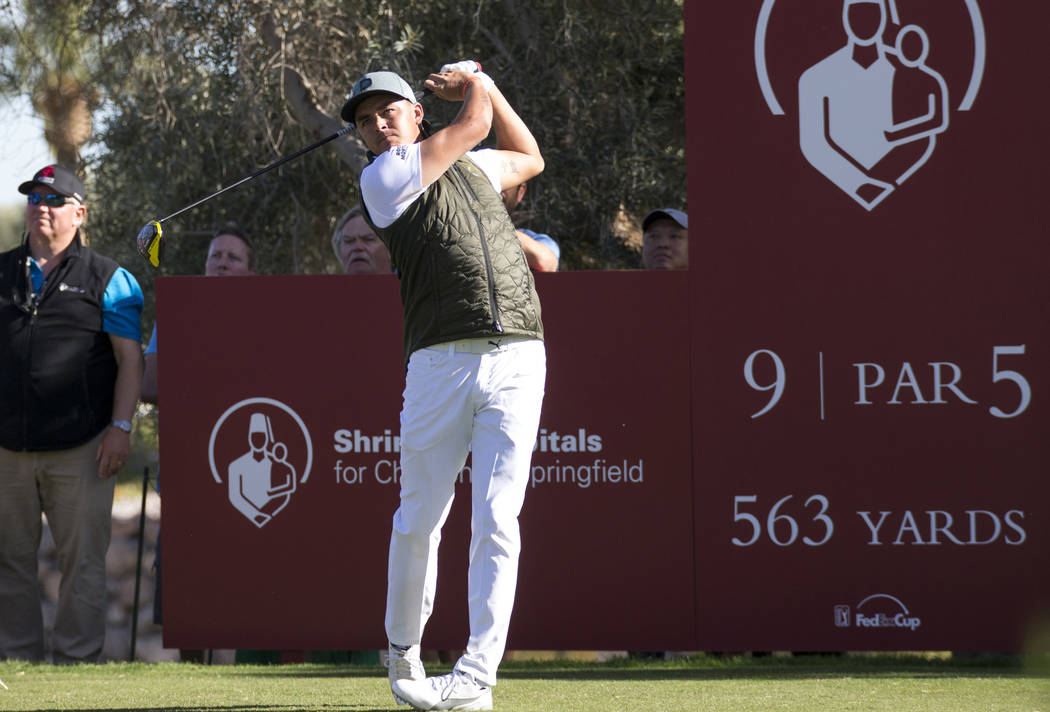 Seth Reeves faced an interesting decision when Thursday's first round was suspended because of darkness at 5:43 p.m. Players are allowed to finish the hole they started, and Reeves' group had already teed off on their final hole (No. 9). Playing partners Adam Schenk and Sungjae Im chose to mark their balls and return Friday at 7:15 a.m. as part of 20 players who didn't finish their rounds.
But Reeves, who was one stroke from the lead at 7 under par, continued and stuck his approach to five feet. A birdie would have put him in a tie for the lead with a 63.
Reeves missed the putt and carded a bogey-free 64.
"I'm just like, man, I'm feeling good," he said. "You have a rhythm out here when you're playing especially good. I would rather finish. I feel like that will be better for the morning round, to get an extra hour of sleep."
Fowler first-time feat
Rickie Fowler's round of 3-under 68 included two birdies, three bogeys and — for the first time in his career — two eagles. Both came on par 5s. He dropped a 57-foot putt on No. 13 and a 9-footer at No. 16. Fowler's feat came in his 747th round on the PGA Tour.
"They were kind of bonuses," Fowler said. "I saw the board, and at that point we were 1-over. I was like if we could get back to 3-under that would be a good day. I really had a chance to do better than that, but I'm definitely pleased with at least kind of reaching my goal of getting to 3-under."
Cantlay 'not out of it'
Defending champion Patrick Cantlay was six strokes from the lead after shooting a 2-under 69 that included four birdies and two bogeys.
"I didn't score great, but I am definitely not out of it," Cantlay said. "If today is the worst round I have all week, it will be a good week."
Cantlay won in a three-way playoff with Whee Kim and Alex Cejka. Kim shot 5-under 66 and was tied for fifth; Cejka carded 1-over 72 and was tied for 90th.
Contact Tom Spousta at tspousta@reviewjournal.com or 702-387-2505. Follow@TheRealTSpou on Twitter.