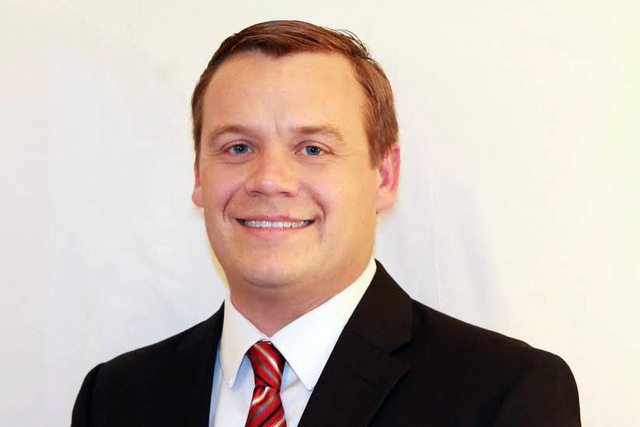 There was no need to rush, but Adam Sperling wanted to make sure he found the absolute right person to succeed him after spending six years as tournament director of the Shriners Hospitals for Children Open golf tournament in Las Vegas.
Sperling believes he has that person in 34-year-old Patrick Lindsey, who has spent the last 10 years working in golf management and most recently has been overseeing the World Golf Championships Cadillac Championship, the PGA Tour's stop at Doral Country Club.
"It's a great opportunity and the timing is perfect," said Lindsey, who will begin his new job March 30. "I see some similarities between Vegas and what we had here in Miami and we want to make sure the people who visit the event have a good time."
Sperling, who remains involved with the Shriners Open as its executive director, has moved to Northern California. His job will entail lining up corporate partners and working with staff to help maximize exposure for the tournament. Lindsey will be directly involved in luring potential players to the field, overseeing the volunteers as well as having the course ready for play come October. The 2015 Shriners Open is scheduled for Oct. 22-25 at TPC Summerlin.
Can Lindsey get Rory McIlroy, Luke Donald, Keegan Bradley, Dustin Johnson — who are among the PGA Tour's young stars — and even veteran stars and future Hall of Famers Phil Mickelson and Tiger Woods, assuming Woods is playing regularly on tour, to come to Las Vegas?
"We definitely have to go after the young players, guys like Rory, Keegan and Rickie Fowler," Lindsey said. "We obviously want to attract the strongest possible field, so I will be reaching out to many players and I hope we can grow the event."
Sperling said he wanted an experienced person to succeed him as tournament director. Lindsey had worked with the Presidents' Cup and the Players Championship prior to running the WGC at Doral.
"We wanted someone who was involved in big-time golf, not someone who was going to maintain what we already have," Sperling said. "Patrick knows a lot of people and we're looking forward to having him help us take the next step."
Lindsey, who is married with a 3-year-old son, said learning a new community and bringing some fresh ideas has him energized. At the same time, he's willing to embrace concepts that have worked over the years, such as The Hill, which overlooks the 16th green, 17th tee and the 18th fairway and green.
"I want to understand the market and find out the heartbeat of Las Vegas and the heartbeat of Summerlin," he said. "I want to be able to incorporate both into our event."
Lindsey said the fact the Shriners Open is at the beginning of the tour season should work to its advantage when it comes to attracting players.
"There's points to be had," he said referring to the FedEx points system the tour uses. "The weather's usually great and TPC (Summerlin) is a great golf course. Throw in the great cause that's the Shriners and what they do for kids and I think we have a lot to sell."
Contact reporter Steve Carp at scarp@reviewjournal.com or 702-387-2913. Follow him on Twitter: @stevecarprj.