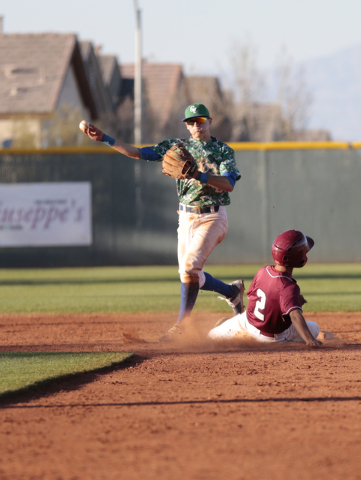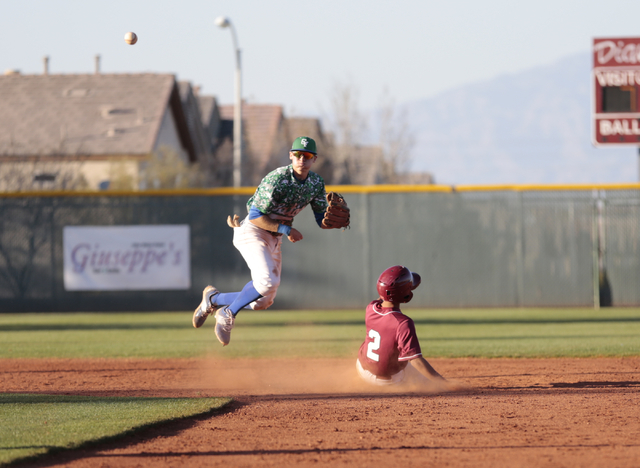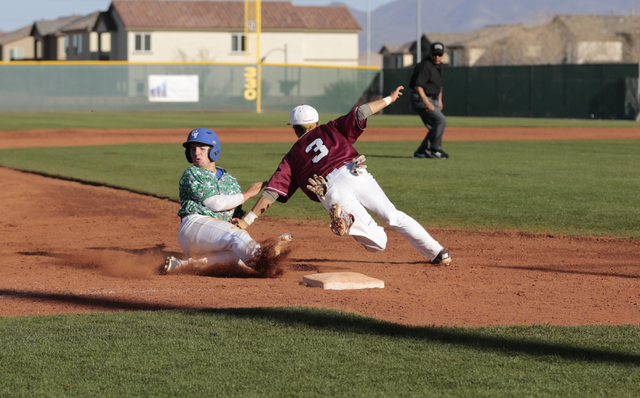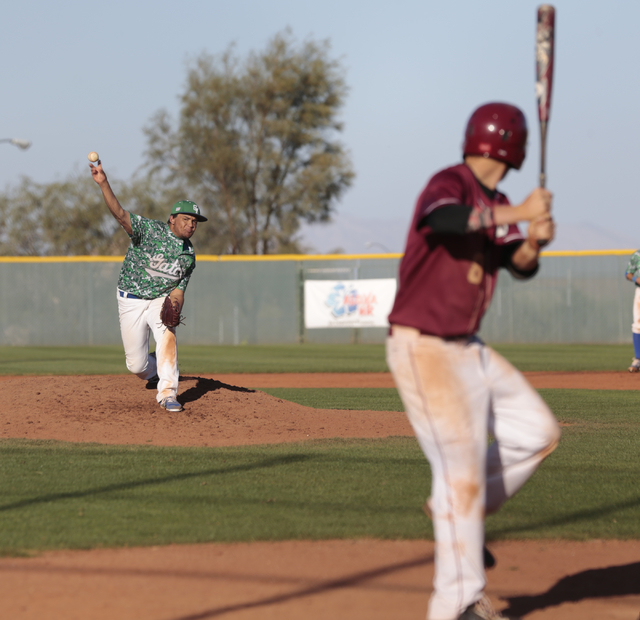 Green Valley baseball coach Corey Gehlken said he was looking forward to a long nap.
He and his players earned one.
The Gators got a run in the bottom of the sixth Saturday at Desert Oasis to beat the Diamondbacks 7-6 in the championship game of the Lions Kick-Off Tournament. Green Valley was 6-0 in the three-day event.
"Hopefully, we can just continue it," Gehlken said. "Hopefully, we can just keep on the right path; 6-0 is a great start, but it's not the ultimate goal; 6-0 at the beginning doesn't matter at the end of the season. That's what's more important."
Green Valley got a boost from No. 9 hitter Eric Samson, who lined a single to right to lead off the bottom of the sixth.
A.J. Amelburu sacrificed Samson to second to set the table for three-year starters Jarond Penniman and Jarrett Perns. Penniman struck out, but Perns came through, lining a shot off the foot of pitcher Jake Lucas. The ball caromed into left field, and Samson scored the go-ahead run. Perns batted .550 with 11 RBIs in the six tournament games.
"There's no doubt he's a heck of a player," Gehlken said of Perns, who was 3-for-4 with two RBIs in the final. "And the guy in front of him is no slouch, either. … It's not just about one guy. If one guy doesn't get the job done, that's why it's a team game.
Reliever Noah Wise then set down the Diamondbacks in the seventh, erasing a one-out walk by inducing a game-ending double play.
Wise went 4 2/3 innings, allowing one hit and one walk. He started and pitched four innings Thursday against Rancho.
"I asked, 'Can you give us more?' " Gehlken said. "He said absolutely. He went down and pitched his game, hit spots and competed. That's all you can ask of him."
The Gators were challenged repeatedly in the tournament, winning four of the six games by one run. They scored the go-ahead run in their final at-bat of three of those games.
Bryson Stott was 3-for-4 with a double and two RBIs for Desert Oasis.
Contact prep sports editor Damon Seiters at dseiters@reviewjournal.com or 702-380-4587. Follow him on Twitter: @DamonSeiters.