Grizzlies no 'two-trick pony' in beating Crusaders
January 27, 2015 - 11:18 pm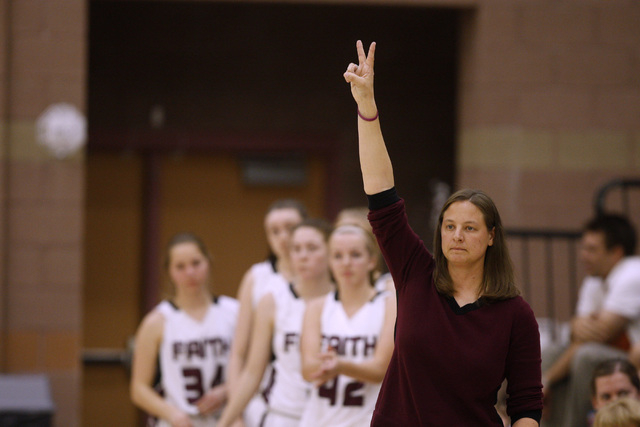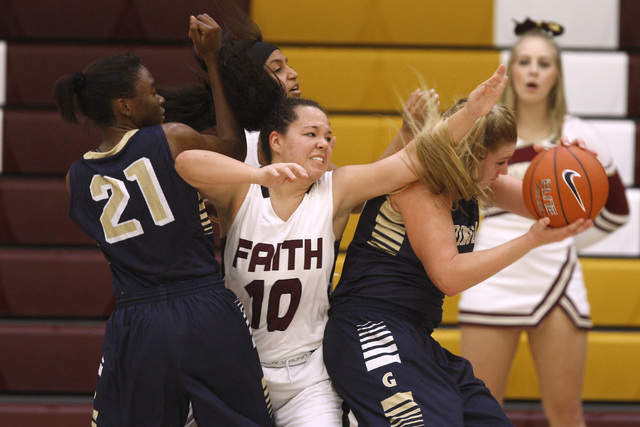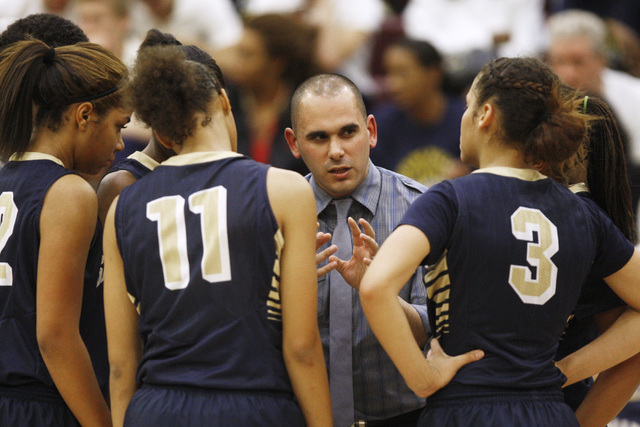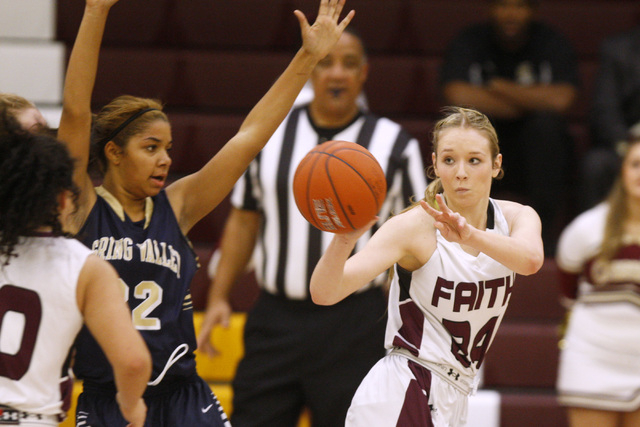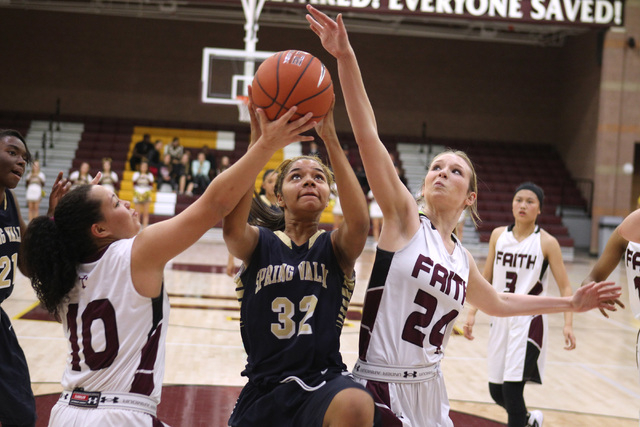 It's no secret that Spring Valley's girls basketball team relies heavily on the contributions of freshmen Kayla Harris and Essence Booker.
But when the Grizzlies needed an extra option Tuesday, two under-the-radar players took center stage.
Junior Alana Walker hit back-to-back baskets off turnovers to give Spring Valley the lead for good, and sophomore Lynnae Wilds scored six of her eight points in the fourth quarter to lift the No. 5 Grizzlies to a 63-54 win at Faith Lutheran in a battle for first place in the Sunset League.
"We're not a two-trick pony," Spring Valley coach Billy Hemberger said. "The game we lost to Buena (Calif.) at Green Valley was a complete learning experience. The prescription was out that if they take away one of our two players, we were going to lose. We've really been working harder with our other players to step up.
"We have an entire team that is ready to contribute."
Harris and Booker, who combine to average almost 40 points per game, didn't disappoint Tuesday. Harris scored 23 points, and Booker had 17 points and 12 rebounds.
Ten of Booker's points came in the fourth quarter, as Walker and Wilds helped to take some of the Crusaders' defensive pressure away.
Spring Valley (19-1, 8-0 Sunset) trailed 32-26 at halftime before rallying to tie the game 38-38 on Bria Hardin-Davidson's transition jumper with 2:54 left in the third quarter.
Walker, who scored just five points, hit her only two baskets — both after a Faith Lutheran turnover — to give the Grizzlies a 42-38 lead in the final minute of the third quarter. Spring Valley never surrendered the lead.
Booker's 3-pointer from the right corner 15 seconds into the fourth quarter increased the lead to 45-39, and the Crusaders (13-4, 6-1) never were within one possession the rest of the way.
Spring Valley's pressure defense forced 28 turnovers, which the Grizzlies turned into 27 points. Faith Lutheran went almost eight minutes in the second half — from just past the midway point of the third quarter to the midway point of the fourth — without a field goal.
"We were able to press and run, which is what we always do," Hemberger said.
Morgan Hill scored 20 points, Haley Vinson 12 and Madison Bocobo 11 for Faith Lutheran.
The teams meet again Feb. 6 at Spring Valley, with that matchup probably deciding the league's top seed for the Division I-A Southern Region playoffs.
"We have been very complacent lately," Hemberger said. "We needed to have this type of game. It was a battle. They're a great team, and we know we're going to have to do this all over again."
Contact reporter Bartt Davis at bdavis@reviewjournal.com or 702-387-5230.