HOD Bowl not the marquee game, but plenty of reasons to watch
December 31, 2013 - 2:04 pm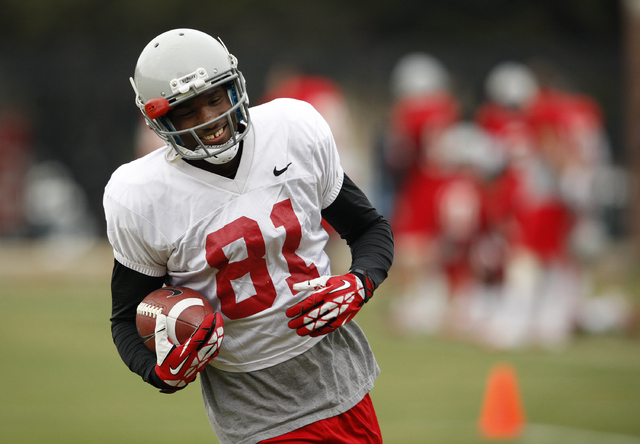 A quick look at the national media buzz surrounding the Heart of Dallas Bowl reveals … very little buzz.
ESPN.com and USA Today both ranked the bowl 35th out of 35 games in their annual bowl rankings. SI.com suggested the HOD Bowl as the New Year's Day game football fans should nap through in order to be bright-eyed and bushy-tailed for that night's Rose Bowl.
College football analyst Matt Stinchcomb doesn't see it that way.
Stinchcomb, a former All-American from the University of Georgia will call the game for ESPNU along with Clay Matvick and Dawn Davenport. And he thinks any college football fan who passes on this game will regret it.
"The Heart of Dallas Bowl is a matchup we haven't seen before, and for both programs involved, this game is a big deal," Stinchcomb points out, noting that the big name games don't always live up to the hype.
"We've seen Georgia and Nebraska (Gator Bowl, 9am PT) play as recently as last year. Teams like South Carolina and Wisconsin (Capital One Bowl, 10am PT), they'll be coached up and ready to play, but both of these teams had higher expectations at the beginning of the season. Florida was in the same situation last year, and they looked like they didn't want to be on the field (in the Sugar Bowl). There's something to be said for two teams coming out and playing football with enthusiasm."
Despite North Texas being a 6.5-point favorite, many see the Heart of Dallas Bowl as a game between two similar, evenly matched teams. The expert prognosticators seem to be split on who will win.
"This is the type of thing you usually see going into any bowl game — strength vs. strength," says Stinchcomb. "UNLV has shown a lot of balance on offense, and the North Texas defense really improved throughout the season. That's what got them here. It will be interesting to see if strengths we expect to see manifest themselves on the field."
One thing Stinchcomb does see is an exciting game and some under-the-radar star power on UNLV's offense.
"When you watch UNLV play, (wide receiver) Devante Davis jumps out at you."
The 6'3" junior caught 77 passes for 1,194 yards and 14 TDs this season. Before deciding whether to enter the NFL Draft, he'll try to improve those numbers against a stingy Mean Green defense that ranks 9th in the country in points allowed.
"Davis is a rangy guy. He's a great red zone target and he's the type of receiver that you can throw to even when he seems covered, and he knows how to create space," says Stinchcomb. "He's a real cause for concern for North Texas on the outside."
With the early New Year's Day start, both UNLV and North Texas have an opportunity to make a mark on the national radar. After combining for six wins last season, you can bet that neither team is just happy to be here. The bowl name might not have the cachet, but this is essentially the national championship for two emerging teams like the Rebels and the Mean Green.
"The result of this last game sets the tone for the program," Stinchcomb explains, "You keep that taste in your mouth for the next eight months. That takes you through training camp, and all the time you spend in the weight room in the offseason. You don't want that specter (of losing) hanging around until you get a chance to play again."
WHERE: Cotton Bowl, Dallas
WHEN: January 1
TV: ESPNU