Kalei Watkins embraces role at top of Sierra Vista's softball lineup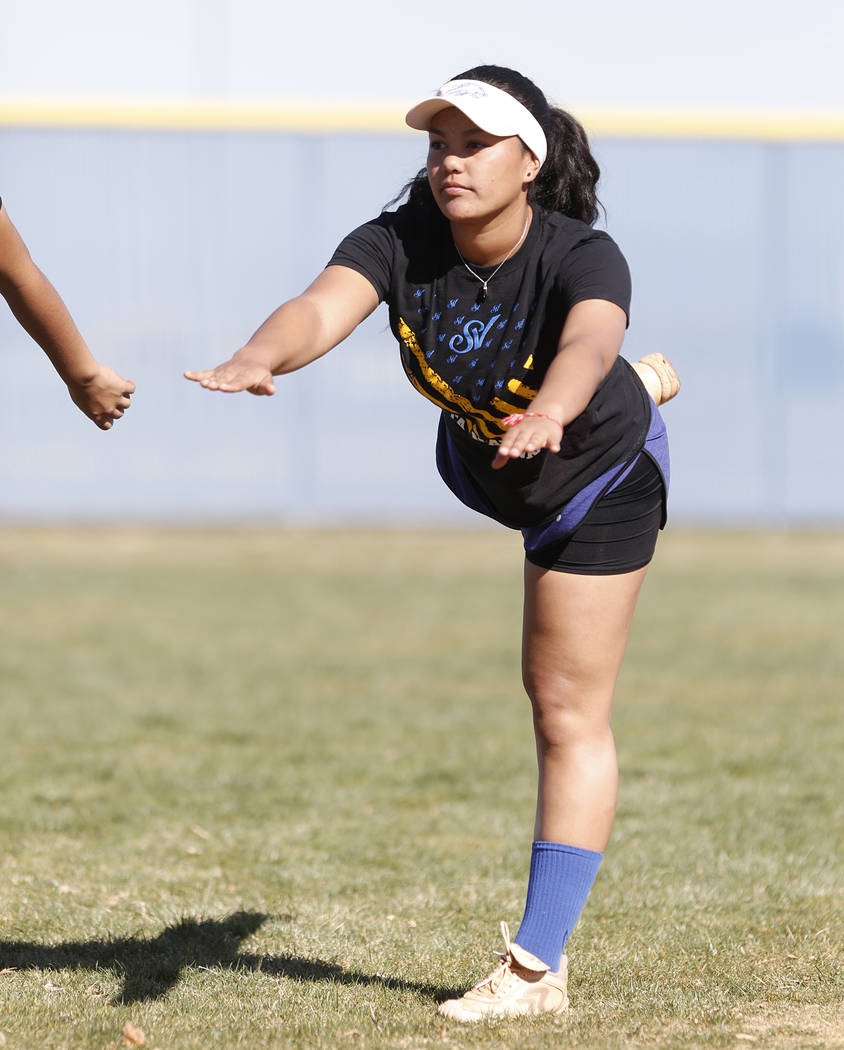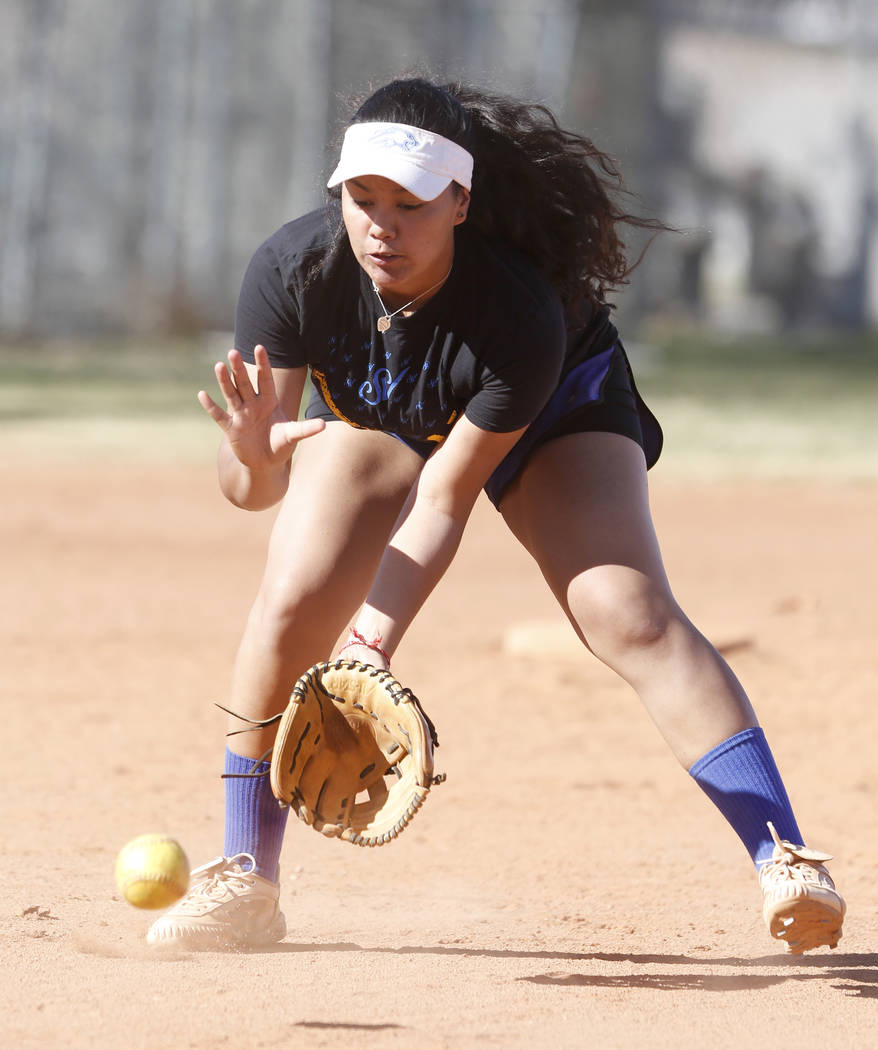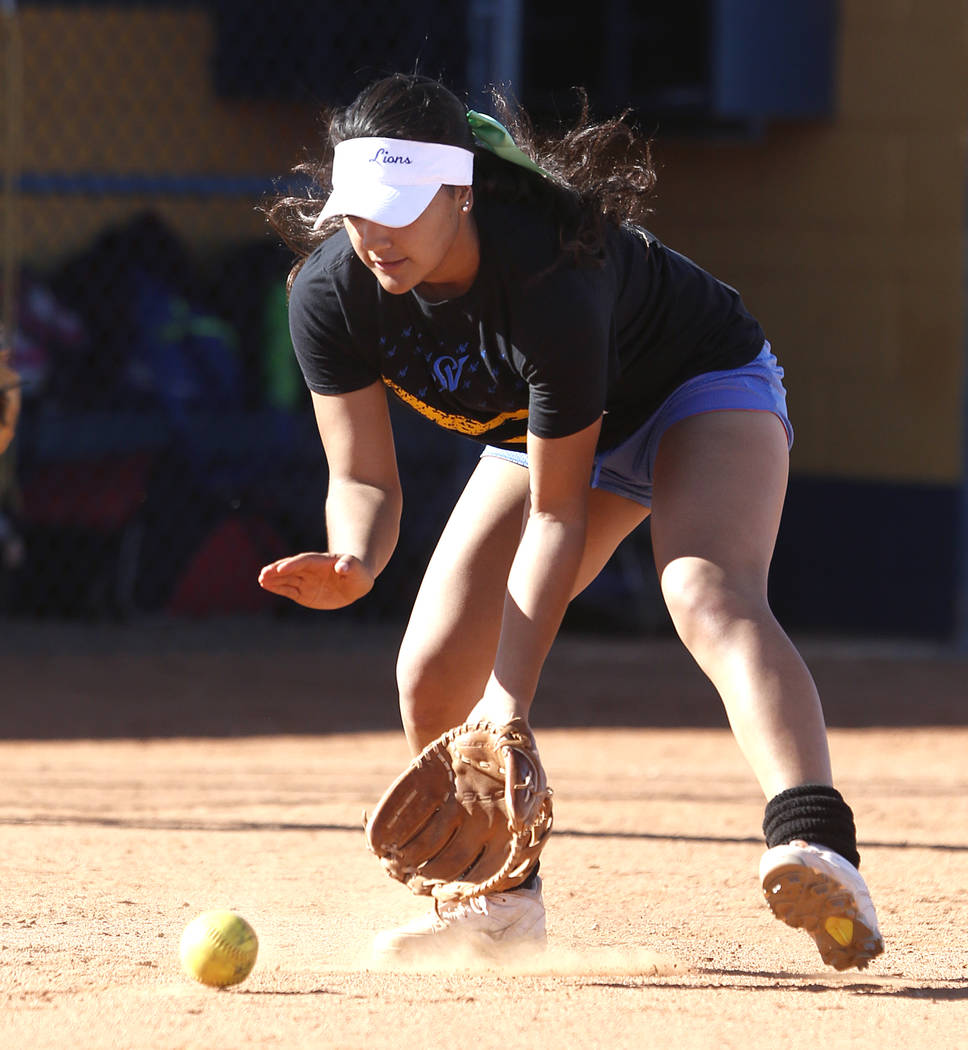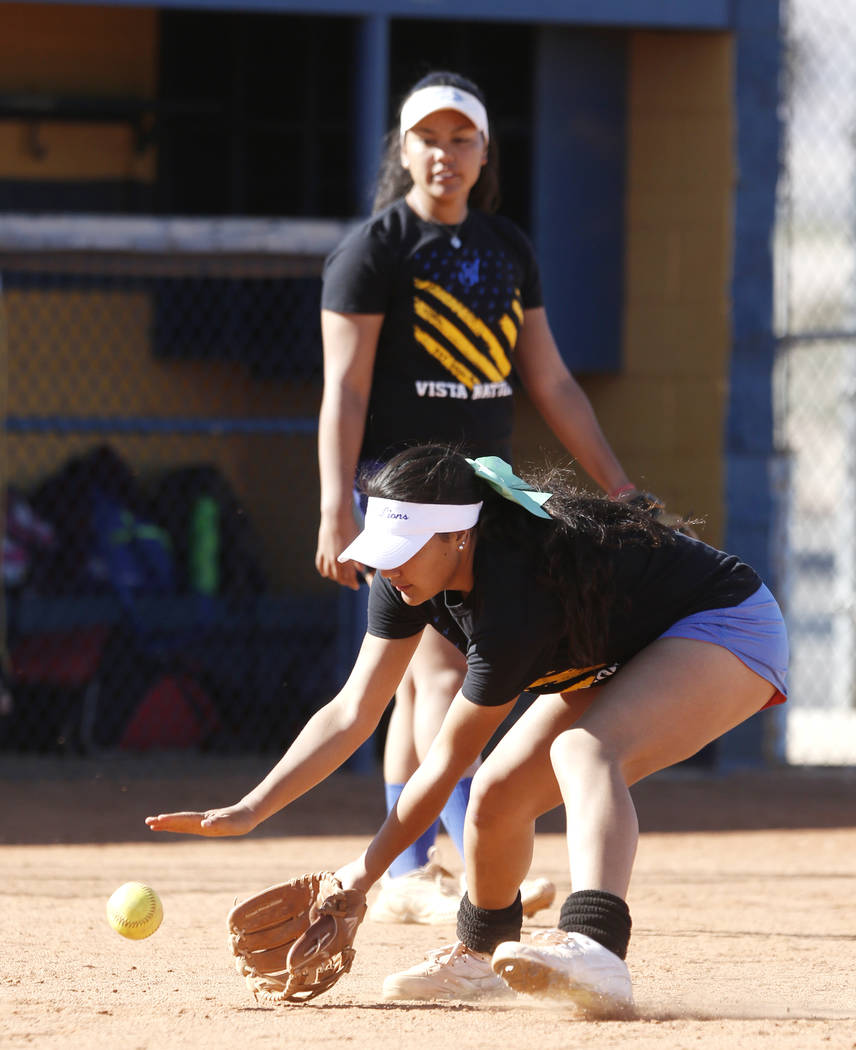 Kalei Watkins has been one of the most feared power hitters in Southern Nevada throughout her career at Sierra Vista.
Her future college coach projects Watkins as a middle-of-the-lineup hitter and a "force offensively."
First-year Mountain Lions coach Raul Almaguer has a different plan for Watkins.
"I'm going to lead her off," he said.
Watkins' move to the top of Sierra Vista's lineup is designed to get the standout as many at-bats as possible during her senior season.
Almaguer said the inspiration for the strategy came from watching the Mountain Lions' baseball program, which utilized future first-round pick Jake Hager in a similar fashion in 2011.
"I'm kind of a big girl, so I don't know how the other teams will take that, me being the first batter," Watkins said. "It's just a little different, just because first batter, your job is just to get on base. Not saying I wouldn't get on base, but my job usually is to hit the runners in."
Watkins, who signed with Southern Utah in November, was a first-team Division I-A (now Class 3A) all-state pick as a junior and will lead a youthful Mountain Lions lineup.
Last season, she hit .513 with nine home runs, 13 doubles, 39 runs and 46 RBIs, and also went 17-3 with a 0.73 ERA and 185 strikeouts in 124 innings for Sierra Vista.
"If they want to walk her six times, so be it," Almaguer said.
The Mountain Lions return five other starters — sophomores Mia Buranamontri, Daelynn Hilton and Jamie Kalaau-Sunia, junior Harmony Dominguez and senior Taylor DeGuzman — from last year's team that went 23-7.
Sierra Vista also features a talented freshman class that Almaguer labeled as "fearless."
Freshman Ryan Watkins is expected to take over the No. 3 spot in Sierra Vista's batting order that previously was occupied by Kalei.
"Everyone knows each other and hangs out," Kalei Watkins said. "They played together and against each other and they're all basically the same age. I think it creates more communication on the field, so that's beneficial to our team. And just no drama. I'm just excited to play with girls that I know and that know how to play 110 percent."
Sierra Vista fell two victories short of reaching the Division I-A state tournament last season after qualifying in 2015.
The Mountain Lions moved up to Class 4A this season and are expected to immediately contend for the Southwest League title with Bishop Gorman, Desert Oasis and Spring Valley, which captured the Division I-A state championship last spring.
"I've been waiting for this season because I knew some girls coming up," Kalei Watkins said. "It's exciting because we know we're going up (to Class 4A), and then the good thing is we have girls that have been playing for a while. Knowing that we have those girls, it should be more exciting to play tougher competition."
Contact reporter David Schoen at dschoen@reviewjournal.com or 702-387-5203. Follow @DavidSchoenLVRJ on Twitter.
Complete coverage of high school sports