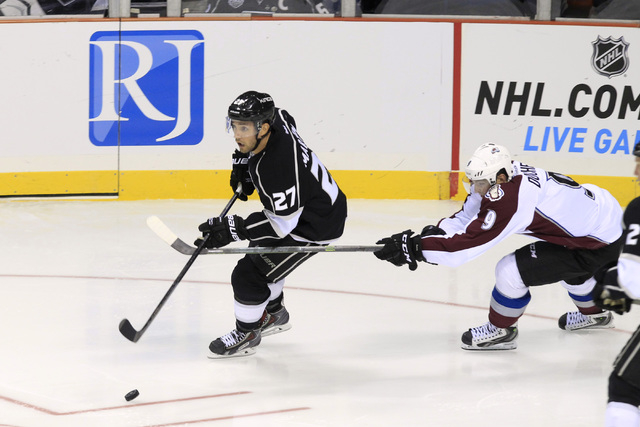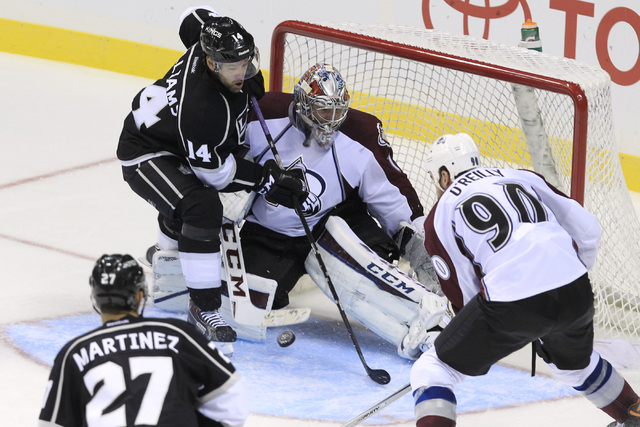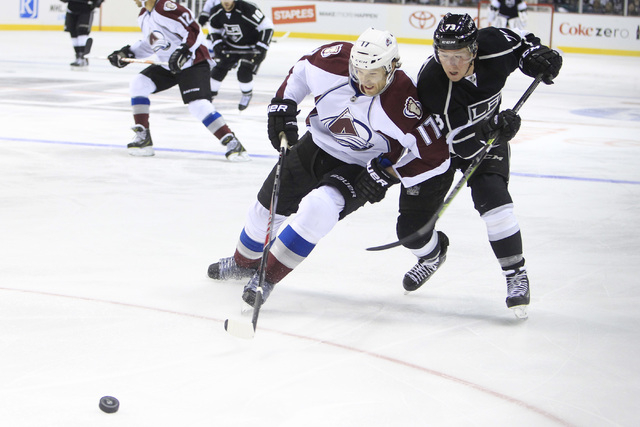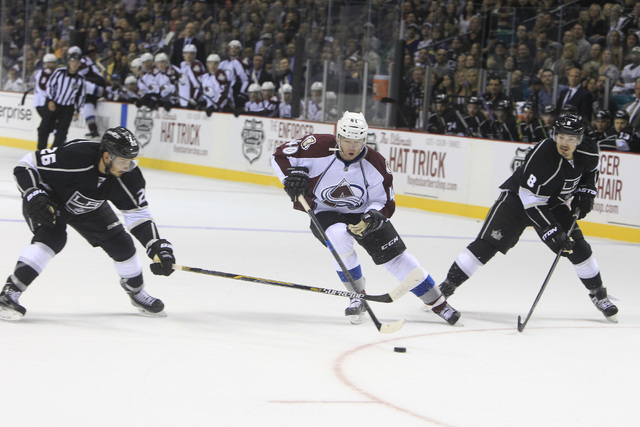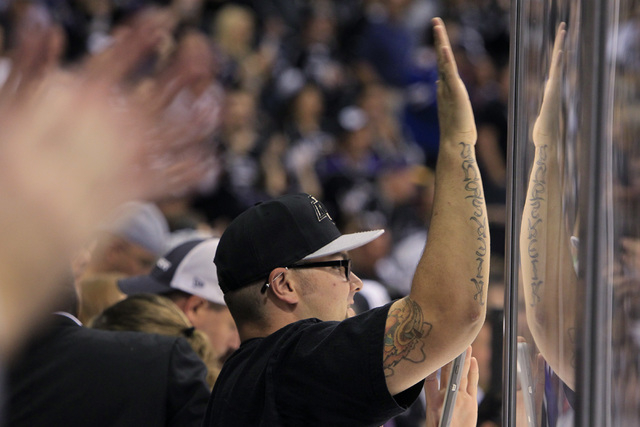 With a simple flick of his wrists, Alec Martinez joined a very exclusive club last June.
The 24-year-old Los Angeles Kings defenseman's goal clinched the team's second Stanley Cup in three years when his shot off a rebound from teammate Tyler Toffoli's attempt beat the New York Rangers' Henrik Lundqvist late in the second overtime of Game 5 of the Cup finals at Staples Center.
Wth that, Martinez became the 16th player to end the hockey season with an OT winner. He took his place alongside Bobby Orr, Henri Richard, Jacques Lemaire, Bob Nystrom, Brett Hull, Patrick Kane and the nine others to accomplish the ultimate hockey feat.
"As a kid, you dream about scoring the winning goal for the Stanley Cup," Martinez said. "It feels much better to actually do it than doing it on the pond or in your driveway."
Martinez, who was in Las Vegas with the Kings on Saturday as Los Angeles wrapped up its preseason in front of a sellout crowd of 11,800 at the MGM Grand Garden with a 3-2 shootout loss to the Colorado Avalanche, said he doesn't dwell much on his heroics.
"It's about the Los Angeles Kings, not me," Martinez said. "People ask me all the time about it, but when you're getting ready for the season, you don't have time to think about it.
"But I've talked to players who are retired, and they said that you'll think more about it later in your life."
Sometimes lost in the heroics of clinching the Stanley Cup was Martinez's game-winner in overtime of Game 7 of the Kings' Western Conference final series with the defending champion Chicago Blackhawks. Martinez had five goals during last year's playoff run.
Martinez was also part of the Kings' 2011-12 Stanley Cup champions. To him, each is special for different reasons. The first because, well, it was the first. The second, because Martinez was able to put his personal stamp on the finish.
The Michigan native who lives in Texas in the offseason had his day with the Cup at Lake Lewisville, about 40 miles south of Dallas. The Cup initially was missing from its flight from Canada. Eventually, it was located and the celebration with family and friends, about 90 in all, was a festive one, including the requisite champagne being sipped from the trophy's bowl.
"The coolest thing about it is being able to share it with the ones you love and the people who helped you get there," Martinez said. "To see the looks on everyone's faces and be able to let them experience being with the Cup is the best part of it."
Martinez knows he and his teammates will get everybody's best shot, as was the case the first time the Kings defended their championship in the lockout-shortened season two years ago.
"It's cliche but you do have a target on your back," he said. "Everyone's bringing their best against you. But we have a veteran team so we know what to expect."
It's also a good defensive team, and as long as the Kings remain responsible in their half of the ice, they figure to be in most games. Goaltender Jonathan Quick is among the NHL's best, and Martinez's cohorts on the blue line — Jake Muzzin, Drew Doughty, Slava Voynov and Robyn Regehr are an excellent unit.
"We have a lot of veteran leadership, and we believe in defense first," Martinez said.
Martinez said he wouldn't be surprised if playing a game in Las Vegas when he is not cheered as a member of the home team before his career is over. With the MGM and his bosses at AEG building a new 18,000-seat arena behind Monte Carlo and New York-New York, maybe Las Vegas gets its own team someday.
"I think a pro team in Vegas is going to happen," he said. "I think it would work. The fans here are great, and it would be another rival for us along with Anaheim and San Jose."
Contact reporter Steve Carp at scarp@reviewjournal.com or 702-387-2913. Follow him on Twitter: @stevecarprj.