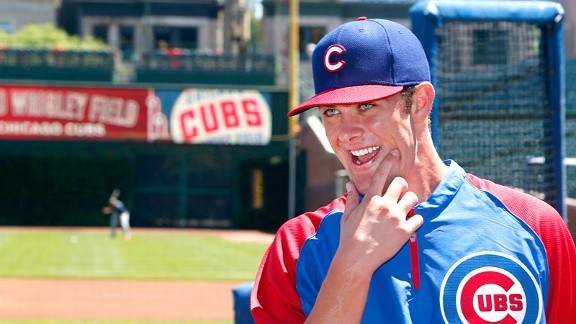 Former Bonanza High slugger Kris Bryant has hit the ball hard wherever the Chicago Cubs have sent him since selecting him second overall in the 2013 major league free agent draft.
So why should Double-A Tennessee be any different?
Through 19 games, Bryant is hitting .303 with 4 homers and 10 RBIs.
He leads Smokies regulars in runs scored, hits, doubles, homers, RBIs, total bases, on-base percentage, slugging percentage, batting average and on-base plus slugging percentage.
Somebody on Twitter said Bryant also would be selling peanuts and popcorn before Tennessee's game against the Huntsville Stars on Thursday night, because he has done just about everything else one could do in April, including steal four bases.