L no! NFL to drop Roman numerals for 'Super Bowl 50'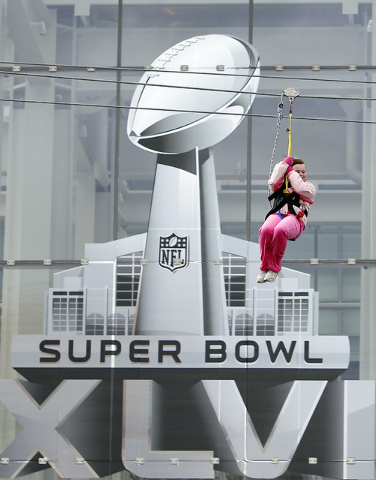 NEW YORK — "Super Bowl 50" just looks better than "Super Bowl L."
X, V and I are nicely symmetrical, but with the unbalanced L in line for the 2015 season, the NFL decided to scrap the Roman numerals for a year.
The championship game in Santa Clara, California, on Feb. 7, 2016, will be known as "Super Bowl 50."
The league has been contemplating this eventuality for nearly a decade, ever since the 40th edition ended with XL — which is not only visually pleasing but seemed an appropriate description of the extravaganza the Super Bowl has become.
Starting last April, NFL executives viewed more than 70 potential logos for the 2016 game. They found it's hard to build an attractive image around what league vice president Jaime Weston calls "the lonely L."
Using the big 5-0 instead had the added benefit of emphasizing the significance of the Super Bowl's 50th iteration. That allows the NFL to celebrate the milestone all season long.
"It's a much bolder statement," said Weston, the NFL's VP for brand and creative.
In 2017 in Houston, though, the game will revert to "Super Bowl LI." Adding that I to the end squares off the L and makes it more adaptable graphically, Weston said.
And the league has no desire to ditch the Roman numerals for good.
The NFL first started using them for the fifth Super Bowl in 1971. They have a practical value for a league whose regular season and championship game take place in different calendar years.
Then there are the more intangible benefits.
"It really does differentiate us," Weston said.
The NFL held focus groups before the 40th Super Bowl and found that fans could associate logos from years past with their memories of watching that particular game. Even if they might not remember that X means 10, V is five, I is one and L is 50 — let alone how to represent 40.
A new letter won't come into play until the 90th edition in 2056: Super Bowl XC.