LEFTOVERS: Coaches win fans, pick up bar tabs
September 10, 2013 - 11:29 pm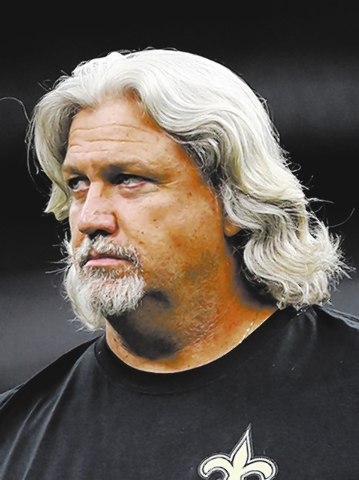 In this age of $100 million athletes and high-profile coaches, it's refreshing to hear about a player or coach who isn't above hanging out with fans in an informal setting.
It's even more refreshing to share an ice cold beer with a player or coach if they're buying.
That's what happened recently in two incidents involving New Orleans Saints defensive coordinator Rob Ryan and Tampa Bay Rays manager Joe Maddon.
Shortly after his defense shut down the Atlanta Falcons in a 23-17 victory Sunday at the Superdome, Ryan headed to the legendary Big Easy dive Ms. Mae's, a 24-hour neighborhood bar, where a rousing ovation greeted him.
"When he walked in, the whole bar clapped," bartender Jason Matherne said.
On his way out the door, Ryan — who resembles "The Dude" from "The Big Lebowski" — left a $100 bill on the bar.
"He put down 100 bucks and was like, 'Buy everybody a round, and keep the change,' " Matherne said. "In here, that's like a fortune.
"We think it's pretty cool that he's so down to earth. He comes in and gets Rolling Rock. He doesn't drink anything fancy. He drinks the cheapest beer we have."
Guess they were out of Old Milwaukee and Pabst Blue Ribbon.
■ WIN OR WEEP — Ryan might have stolen a page out of Maddon's open bar playbook, as the popular Rays manager beat him to the punch by a few days. A week ago, after Tampa Bay ended a five-game losing streak by beating the Angels in Anaheim, Calif., Maddon invited Rays fans to join him for a free beer at a bar near his offseason home.
"Everybody wearing Rays gear tonight at Legends on 2nd street in Long Beach gets a free beer," he tweeted. "It's our win or weep party."
It's unclear which bar hosted the Angels' weep party, but one thing's clear — they're regulars there.
■ NFL TIME MACHINE — While boasting before Sunday's game about how no one in the New England Patriots' secondary could cover him, Buffalo Bills wide receiver Stevie Johnson mentioned Patrick Chung, who he claimed was his friend.
"I got a lot of respect for Chung," Johnson said. "I know him personally."
Apparently, he doesn't know him that well. Chung plays for the Philadelphia Eagles.
Johnson hasn't talked trash about the Carolina Panthers, the Bills' opponent Sunday. But he'll probably rip Carolina quarterbacks Kerry Collins and Jake Delhomme.
■ STUCK IN THE '70s — Responding to reporters who suggested most of Max Scherzer's success this season was due to having the most run support in baseball, Detroit Tigers manager Jim Leyland said, "Some people could find a flaw in Bo Derek."
With apologies to Derek — the actress who starred in the 1979 film "10" — we surely can find a flaw in her. She's 56 years old.
■ COUCH CASUALTY — In another bizarre sports injury, Philadelphia Phillies prospect Mitch Walding broke his rib getting off a couch.
This is an excellent example of why we never should get off the couch.
COMPILED BY TODD DEWEY LAS VEGAS REVIEW JOURNAL