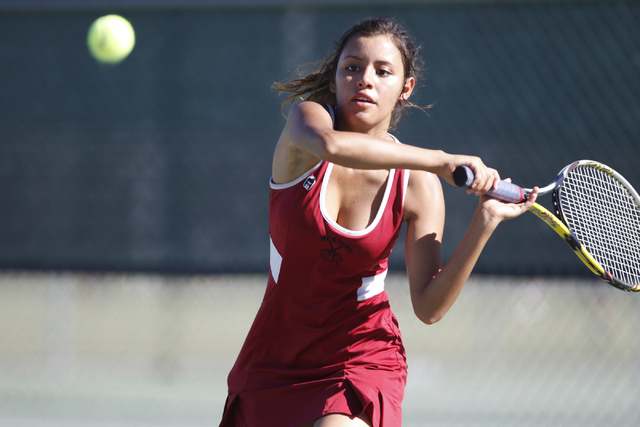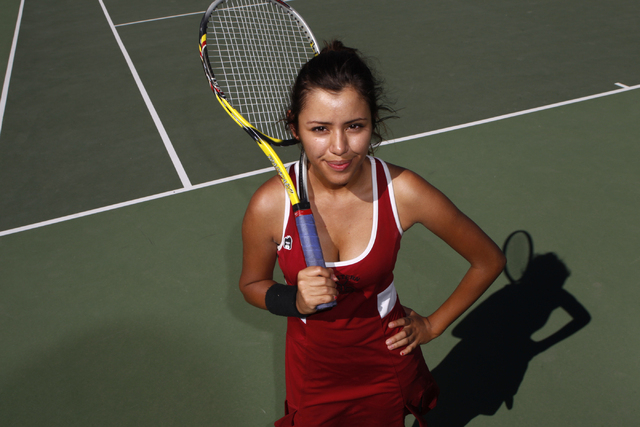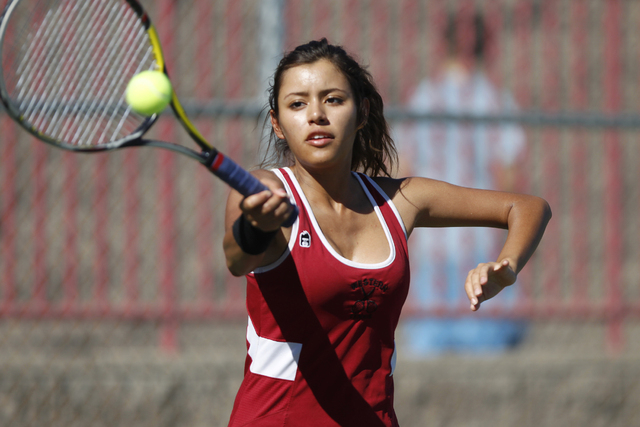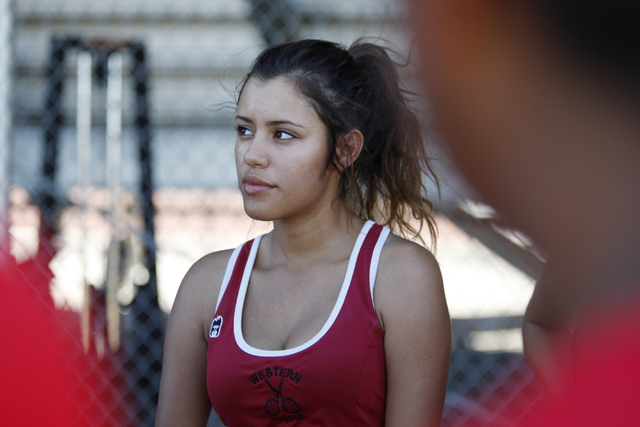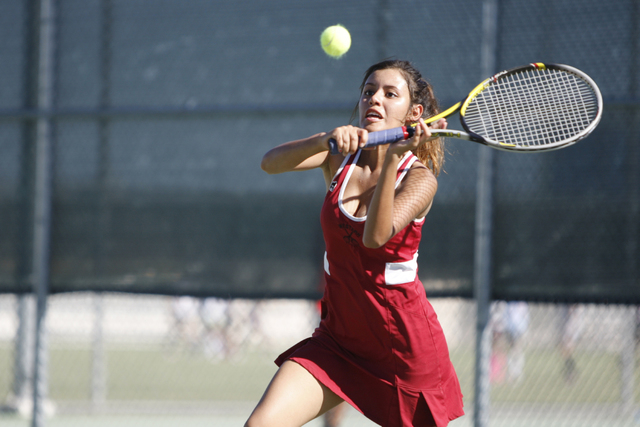 One player does not a team make.
Except in the case of Nathalia Luna and last season's Western girls tennis team.
Luna, who hadn't picked up a racket prior to the season, was the only player on the Warriors girls team. What could have been a frustrating situation, though, turned into a major positive.
Luna learned and improved throughout the year and came back. This time, with reinforcements.
For the first time in her brief tennis career, Luna has teammates, and the Warriors are trying to build a program.
"I was just representing Western last year," she said. "I never had played tennis before, so I didn't know how it worked. I got into it because (coach Chip Nelson) told me there was no one representing Western, and that was really sad. I wanted to bring some attention to it."
Luna borrowed a racket from the school and started learning the basics. In practices, she hit with members of the boys team.
"It was tough," said Nelson, who coached both the boys team and Luna last year. "She got to know a lot of the guys and played against a lot of the guys, which in the long run helped her, but she didn't get a realistic look at what it should be like."
Luna's regular-season matches last year were always against a rested player. Tennis matches usually involve each singles player rotating through the other team's three singles players. Luna had no one with whom to rotate and never got to take a break.
Success didn't come easily, either, at least in terms of wins and losses. But she kept working, kept improving.
"I was told I was a good beginner, but I didn't exactly know what that was," she said. "It was nice to hear that from other coaches from other schools."
And more importantly, Luna, who also plays on Western's flag football and softball teams, came back this season.
"She's just an athlete," Nelson said. "She goes out and plays other sports. She comes out and works hard every day."
Western began the year with four players on its girls roster, and that number could grow to six, which would be enough to actually the Warriors to compete as a team. Luna is now serving as something of a role model for the other players on the team, many of whom are new to the sport.
"I feel like I have more responsibility," Luna said. "They look up to me because I was the only one who played. Even though I don't know a lot, I try to teach them the things I learned last year, and I try to keep them calm because a lot of them freak out when I beat them. I try to give them tips."
Her attitude also caught the eye of Western's new girls coach, Janet Roll.
"She's kind, she's helpful," Roll said. "She's helping the girls understanding things. I can't say enough about her. She's having a great time. Every day, Nathalia thanks me. Every day."
For various reasons, Western struggles to fill many of its sports teams. Just getting people to practice and to stick with the sport is difficult for the Warriors' coaches, especially in sports where the athletes have little experience.
"A lot of our kids come in and they've never touched a racket," Nelson said. "It's difficult because they come out and expect to be successful at it, and they're not right away, so they get discouraged. We have to keep encouraging them. Nathalia's enthusiasm really helps the other girls."
It's the first step in what Western hopes becomes a tradition, a tennis program at the school.
"That's my goal, to build a program," said Roll, who will offer Tennis Tuesdays at Western after the season, encouraging anyone at the school who wants to learn the sport to join her. "The kids that are here, some of them come to us from other sports and they don't want to go back. They get to hit things, and that's a lot of fun. They're going to earn a varsity letter. At this point, we don't cut. You're guaranteed success."
Success is something Luna is convinced she'll have this year. That, and fun with a team.
"I'm not going to be too tough on myself because I really didn't play too much last year," she said. "But I think as long as I do what the coaches have taught me and show them that them being here was worth it, that I did learn something, that's good enough for me.
"I just want people to get involved in the sport. It's fun to be with a group that just takes it easy. It's great physical activity and anyone can get involved in it."
Contact reporter Bartt Davis at bdavis@reviewjournal.com or (702) 387-5230.