Maloof family joins effort to land Las Vegas NHL team
November 12, 2014 - 2:31 pm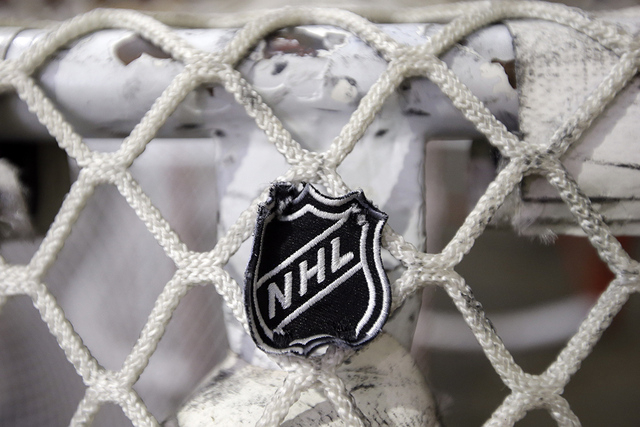 The Maloof family, which owns a small interest in the Palms and owned the NBA Sacramento Kings from 1998-2013, is part of an ownership group seeking to bring a National Hockey League expansion franchise to the new arena being built by MGM Resorts International and AEG on the Strip.
The family is partnering with businessman William Foley on the NHL deal. The Maloofs were unavailable for comment Wednesday.
MGM Resorts and Anschutz Entertainment Group (AEG) are building the $375 million, 20,000-seat arena behind the New York-New York hotel-casino and near the front of the Monte Carlo. The arena, scheduled to open in spring 2016, is being built to NHL and NBA specifications.
AEG owns the Los Angeles Kings and the team's arena, the Staples Center in downtown Los Angeles.
The Review-Journal reported on Oct. 30 that MGM Resorts Chief Financial Officer Dan D'Arrigo said early discussions have taken place with a group seeking to bring the NHL to the arena.
MGM Resorts declined to comment Wednesday on the Maloofs' efforts. AEG officials were unavailable for comment.
Bill Daly, NHL deputy commissioner, was in Las Vegas recently to attend a sports lawyers meeting. He said he "took the opportunity to review progress on the arena. It was nothing more than that," according to ESPN.com.
The New York Post, citing anonymous sources, reported Wednesday that the NHL had picked Maloofs-Foley as the owners for the Las Vegas expansion team.
Daly denied that.
"We haven't made any decisions on expansion yet, much less expansion to Las Vegas," Daly told the Review-Journal. "We have not discussed or identified potential ownership groups publicly."
Daly discussed the prospects of a team in Las Vegas with the Minneapolis Star Tribune.
"Clearly we think that for a Las Vegas market to support a professional sports franchise; you need the support of the locals," Daly said.
"What's difficult on making a call on Vegas is, it's such a unique market. It's really hard to know. The owners are going to have to be satisfied that the prospects of putting a franchise there are good and the fundamentals are solid."
Contact Alan Snel at asnel@reviewjournal.com or 702-387-5273. Find him on Twitter: @BicycleManSnel.
RELATED:
Bettman: No expansion on NHL's radar
Maybe NHL to Las Vegas isn't such a done deal