Aging rivals Chuck Liddell, Tito Ortiz set to renew feud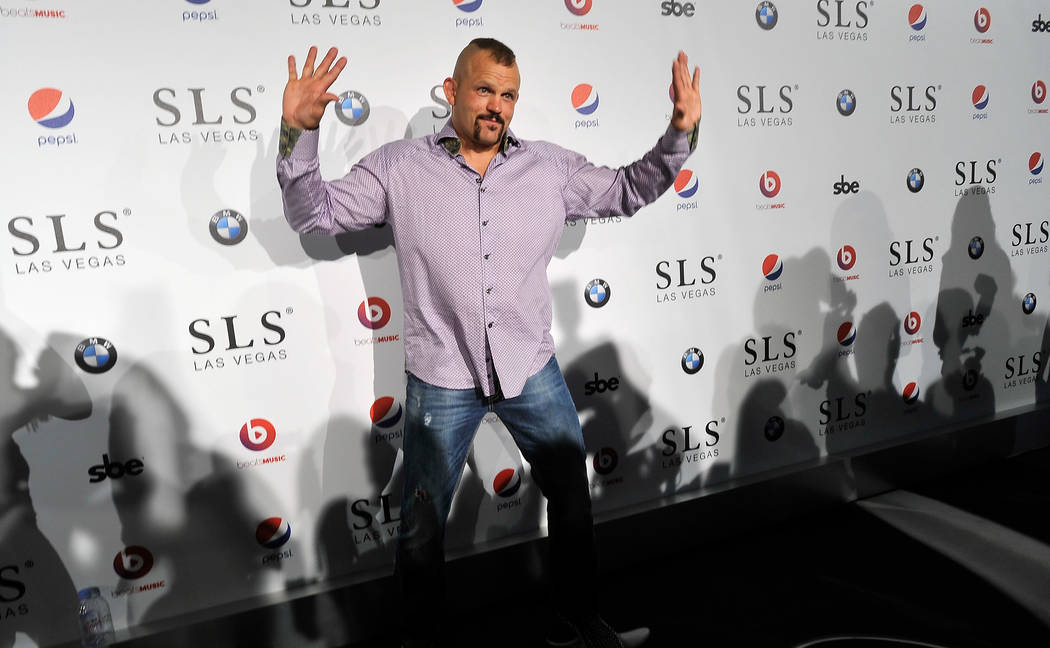 Chuck Liddell and Tito Ortiz plan to renew their rivalry with a cage fight later this year, both fighters have now stated publicly.
No need to check the publication date on this article: This is 2018.
Ortiz stated his intentions both on social media and a podcast last week.
Liddell, who last competed in 2010 when he was knocked out for the third straight time, made his strongest declaration yet of his desire to fight again during a Monday appearance on "The MMA Hour."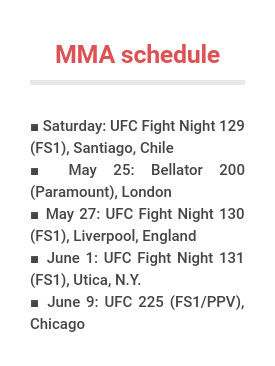 "I miss it. I never stopped missing it," Liddell said of fighting, adding his return to action isn't contingent on Ortiz as an opponent. "I kinda hadn't really thought about it much and then when (Ortiz) brought it up and we started getting going, and I started training and I started doing stuff again, getting ready to try to take this on, it made me go, 'You know what, what if he pulls out? Am I not going to fight? Am I going to do all of this and not fight?' Oh no, we had to have somebody backing up, and if it doesn't work out with him, I'm (still) going to give it a shot. It'll be somebody else, one of the guys from my past probably, most likely, and we'll see where I'm at."
The fighters have discussed facing off on a card promoted by Oscar de la Hoya, who has expressed interest in starting a mixed martial arts promotion.
Liddell, 48, knocked out Ortiz in both 2004 and 2006 when they were two of the biggest names in the UFC's star-studded light heavyweight division.
Ortiz has gone through several brief retirements, returning last year to beat Chael Sonnen before once again announcing he was done fighting.
He is now interested in renewing one of the biggest rivalries in the sport's history.
Liddell said Monday preliminary discussions are for the fight to take place in November in either Las Vegas or California.
"I will fight again," he said. "It's a real thing. They're working on it."
UFC 224 results
Amanda Nunes defended the women's bantamweight title with a fifth-round stoppage of Raquel Pennington in the main event of UFC 224 in Rio de Janeiro on Saturday night.
"I did everything I trained," Nunes said after the win. "Rocky is a tough athlete. I was prepared to fight five rounds with her. I felt comfortable during every round. I think this fight helped me evolve because it was difficult for me.
"I always dreamed of being the best in the world, and today, I still am."
Also on the card, middleweight contender Kelvin Gastelum took a split decision over Ronaldo "Jacare" Souza and grappling phenom Mackenzie Dern remained undefeated with a first-round submission of Amanda Cooper after weighing in seven pounds over the strawweight limit.
Former champ Vitor Belfort announced his retirement after a brutal knockout loss to Lyoto Machida.
Hardy has opponent
Former NFL defensive end Greg Hardy has an opponent for his appearance on "Dana White's Tuesday Night Contender Series."
Hardy is expected to fight another former NFL defensive end, Austen Lane, according to NBC Sports.
The show, which streams on Fight Pass, features a fight card of aspiring fighters competing for the chance to impress UFC executives enough to earn a contract.
Lane, who played for the Jaguars, Lions and Bears from 2010-2014, is 4-0 as a pro after going 5-0 as an amateur.
Hardy has knocked out all three amateur opponents in the first round. He will be making his pro debut on the card, which will is scheduled for June 12 at "The Ultimate Fighter" Gym in Las Vegas.
UFC releases Rodriguez
Rising featherweight star Yair Rodriguez was released by the UFC last week.
Rodriguez, who has been out of action since his eight-fight winning streak was snapped in May 2017, has reportedly turned down two fights the organization hoped he would take.
Reports surfaced the 25-year-old would take on fellow rising star Zabit Magomedsharipov at UFC 227 on Aug. 4 in Los Angeles, which Rodriguez quickly denied.
"#FakeNews," he tweeted.
He was released from the organization soon after and UFC president Dana White confirmed to the Los Angeles Times that Rodriguez had also rejected a proposed fight against Ricardo Lamas.
"The guy's off a year, rejects a fight with Lamas and then doesn't want to fight a guy below him in the rankings?" White told the Times. "He can go somewhere else. We have no use for him.
"He calls that fight fake news. This is real news."
White said the UFC sent Rodriguez a letter Thursday informing him of his release.
More MMA: Follow all of our MMA and UFC coverage online at CoveringTheCage.com and @CoveringTheCage on Twitter.
Contact Adam Hill at ahill@reviewjournal.com or 702-277-8028. Follow @AdamHillLVRJ on Twitter.