Dana White says 'we'll figure out' Rousey-Holm rematch — VIDEO
December 3, 2015 - 10:31 am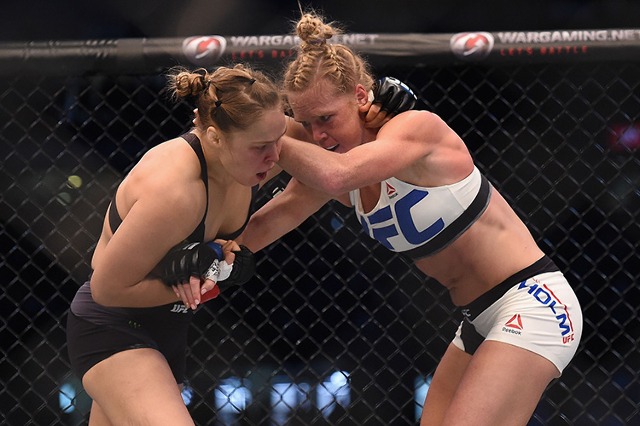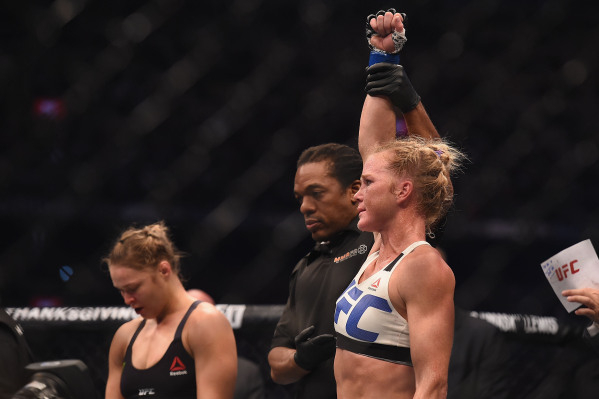 UFC president Dana White assured Ronda Rousey and Holly Holm will rematch next year.
A date is to be determined, and Rousey is currently serving a 60-day suspension levied following her loss to Holm last month in Australia.
"We'd lose our promoters license if we didn't make that rematch. … We will figure it out," White said in a TV appearance at ESPN Studios on Thursday.
Rousey was unbeaten before Holm used a roundhouse kick and a few well-placed punches to score a second-round knockout in one of the sport's biggest upsets. White said he and hundreds of thousands of people were stunned by Rousey's loss.
RJ's new MMA site: CoveringTheCage.com