Former UFC champ Jon Jones eligible to return Oct. 28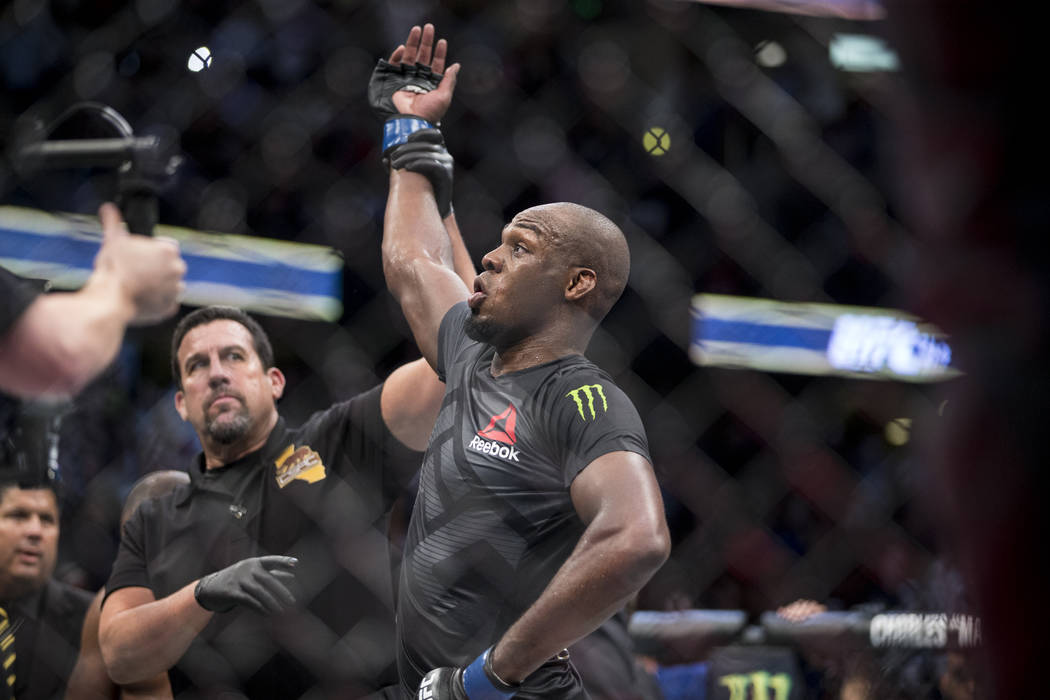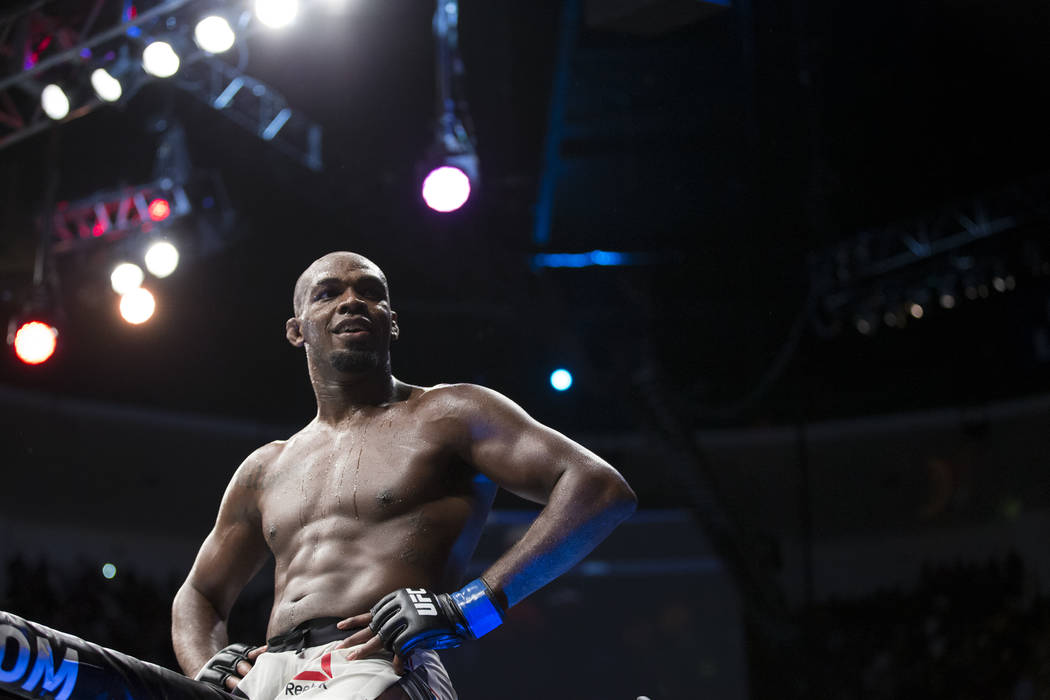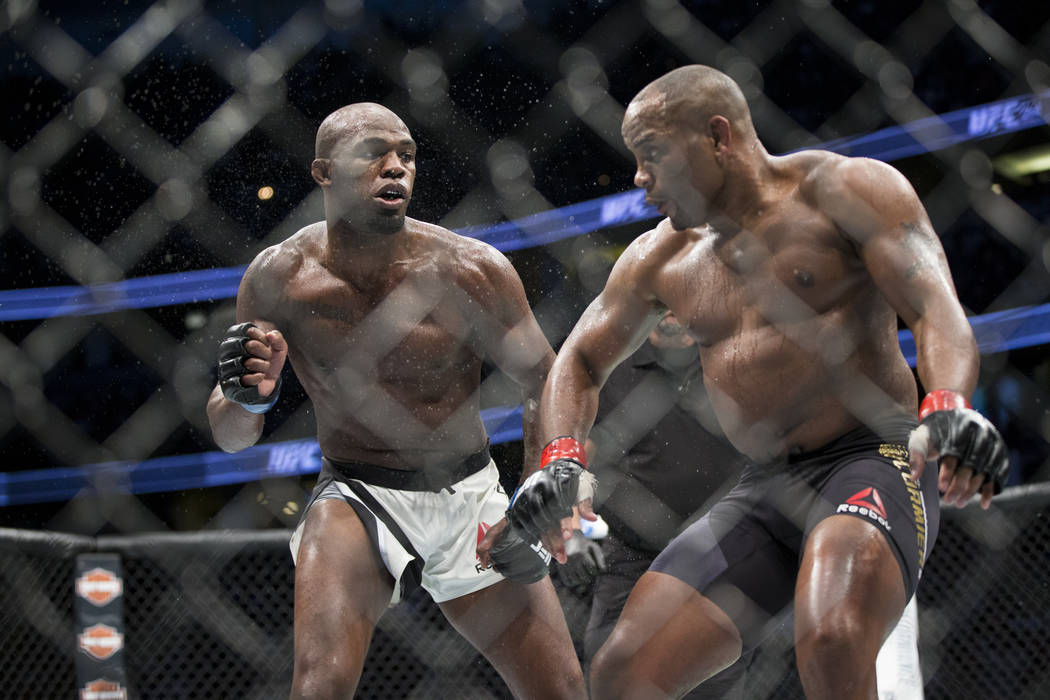 Beleaguered former UFC light heavyweight champion Jon Jones is eligible to return to competition Oct. 28, just days before the organization has a pay-per-view event at Madison Square Garden in New York that is still without a main event.
An arbitrator decided on a 15-month suspension for Jones as a result of a failed steroid test July 28, 2017, in a decision announced Wednesday by the U.S. Anti-Doping Agency. The sanction is retroactive to the date of the test, which was administered on the eve of Jones' last fight, a knockout of Daniel Cormier in Anaheim, California.
The victory was vacated, and UFC officials stripped Jones of the belt he won that night, returning it to Cormier as soon as the results of the test were made public in August 2017.
"It's difficult to express myself at this moment but I can definitely say my heart is filled with gratitude and appreciation," Jones posted Wednesday night on Twitter. "I want to thank all of you who have stood by me during the toughest stretch of my life. It has meant the world to me and always will. But now is the time to shift the focus front and center to the road ahead. Greatness is what I'm chasing and the path to reclaiming my throne is now officially open.
"Comeback Season begins now."
Jones now could headline UFC 230 on Nov. 3, but UFC president Dana White told ESPN it wouldn't happen.
The failed drug test was the second of Jones' otherwise spectacular career.
He faced a four-year ban as a repeat offender, though USADA was seeking 18 months. The arbitrator's ruling appeared to indicate Jones cooperated with the anti-doping organization on another case.
The arbitrator in the case, Richard McLaren, ruled the positive test was not consistent with someone trying to skirt the rules to gain an unfair advantage after presiding over a closed hearing last week and settled on 15 months.
Jones always has maintained his innocence in this case, though he did admit during the hearing to the use of illicit substances, including cocaine, before and after the date of the fight against Cormier. Jones went to rehab since the fight, according to the arbitrator's ruling.
Jones couldn't account for the presence of the substance in his system on the day of the test. He submitted 14 supplements he had used during training camp for possible contamination and none came back positive.
"There was absolutely no intention to use prohibited substances on the part of the athlete," McLaren wrote in his ruling. "Jon Jones has gone through a great deal of difficulties. He gave me the very distinct impression that he has learned a lot from the loss of the image of himself that he had as a champion MMA fighter. He has been humbled and humiliated by that experience, but he has learned from his misfortune. He needs the opportunity to regain his dignity and self-esteem."
Jones, 31, passed five drug tests in the five-month period before the fight, including two in July, and knew he would be tested several times around the night of the event.
"The independent arbitrator found that Jon Jones was not intentionally cheating in this case, and while we thought 18 months was the appropriate sanction given the other circumstances of the case, we respect the arbitrator's decision and believe that justice was served," USADA CEO Travis T. Tygart said in a statement. "This case is another strong reminder that athletes need to be extremely cautious about the products and supplements they use to ensure they are free of prohibited substances."
Jones is possibly the best fighter in UFC history, but his career has been marred by out-of-competition incidents.
He previously served a one-year suspension for an anti-doping violation, which he successfully argued to an arbitrator had been the result of a contaminated over-the-counter sexual enhancement pill.
Jones had his belt stripped in 2015 when he was arrested for his involvement in a hit-and-run case in New Mexico. He previously had a DUI charge in New York.
Jones also was punished for his role in a brawl in the lobby of the MGM Grand during a news conference promoting a previously scheduled fight against Cormier.
There's still the possibility Jones could face additional sanctions in California, but the CSAC isn't expected to pursue any additional period of inactivity. He faces a $205,000 fine and community service in that jurisdiction.
More MMA: Follow all of our MMA and UFC coverage online at CoveringTheCage.com and @RJ_Sports on Twitter.
Contact Adam Hill at ahill@reviewjournal.com or 702-277-8028. Follow @AdamHillLVRJ on Twitter.