Report of Conor McGregor-Floyd Mayweather bout greatly exaggerated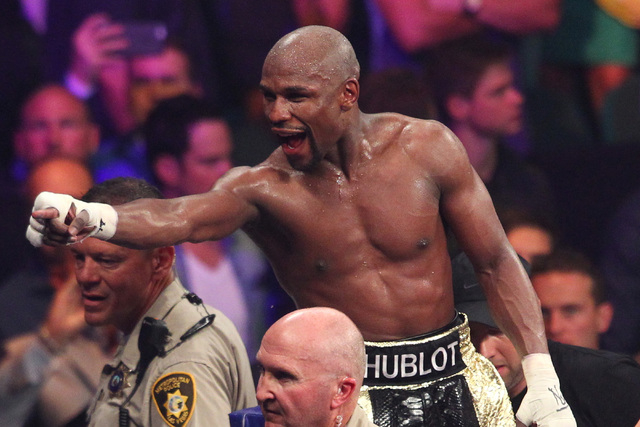 A blockbuster report from The Sun in the United Kingdom on Friday morning claims Las Vegan Floyd Mayweather is on the verge of announcing a return to boxing for a showdown with Ultimate Fighting Championship star Conor McGregor.
It is, as the British might say, a bunch of bollocks.
According to the story, Mayweather and McGregor are "on the verge" of announcing a boxing match to settle a long-running war of words in the media. The supposed fight is said to be taking place this summer at "the new arena inside the MGM Grand," which is most likely a reference to T-Mobile Arena, which is across the street from the MGM Grand.
Mayweather, of course, is theoretically retired. He has hinted that he would be open to a comeback for the right price.
The bigger hold up would be on the McGregor side. While he was pulled out of UFC 200 by the organization for failing to meet promotional requirements for the event, he is still under contract with the UFC.
It would also be completely out of character for McGregor to accept just seven percent of what Mayweather would be receiving for the fight, which is what the report claims.
UFC officials declined comment on the report.
McGregor's coach John Kavanagh had some fun with the report on social media, posting a picture of a sunny day in Rotterdam, Netherlands, where he is preparing for Sunday's UFC event.
"It's really fine mayweather we're having here," Kavanagh wrote in the caption.
UFC president Dana White indicated last week McGregor would likely return to action at UFC 201, 202 or 203.
Contact reporter Adam Hill at ahill@reviewjournal.com or 702-224-5509. Follow him on Twitter: @adamhilllvrj