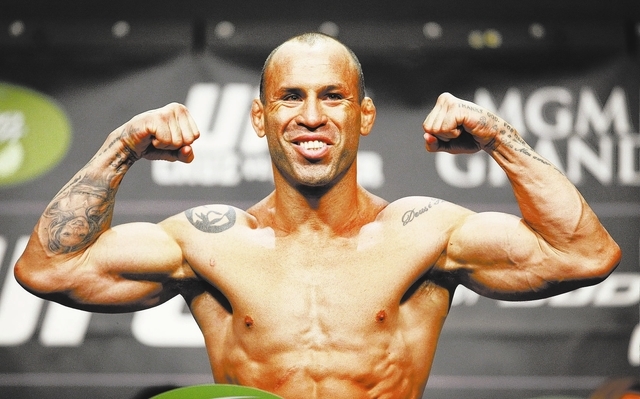 An attorney for former Ultimate Fighting Championship middleweight Wanderlei Silva has filed suit against the Nevada Athletic Commission, claiming the regulatory body acted outside its jurisdiction in essentially banning the fighter for life for evading a drug test last year.
Ross Goodman alleges in court documents filed last week that the commission's authority is limited to regulation of licensed fighters. Silva did not have a valid license when he was found by the NAC to have intentionally dodged a sample collector in May, though he did have a fight scheduled against Chael Sonnen in July.
At a NAC hearing in June, Silva, 36, admitted to avoiding the drug test. He claimed to have been concerned due to his use of a diuretic to aid in healing from an injury.
The suit also calls the penalty handed down to Silva "arbitrary and capricious" because, according to the filing, it exceeds the discipline usually given to fighters with drug test failures.
Silva, a Las Vegan who also was fined $70,0000, announced his retirement in September.