Las Vegas woman finalist for prestigious NASCAR award
November 29, 2017 - 5:25 pm
Updated November 29, 2017 - 5:41 pm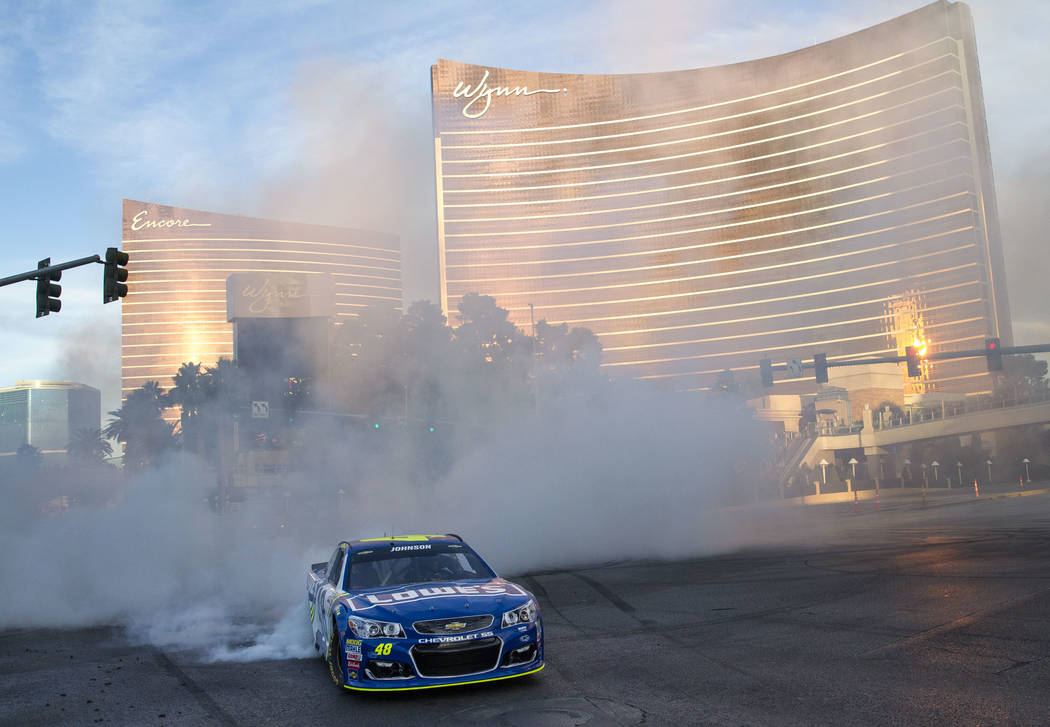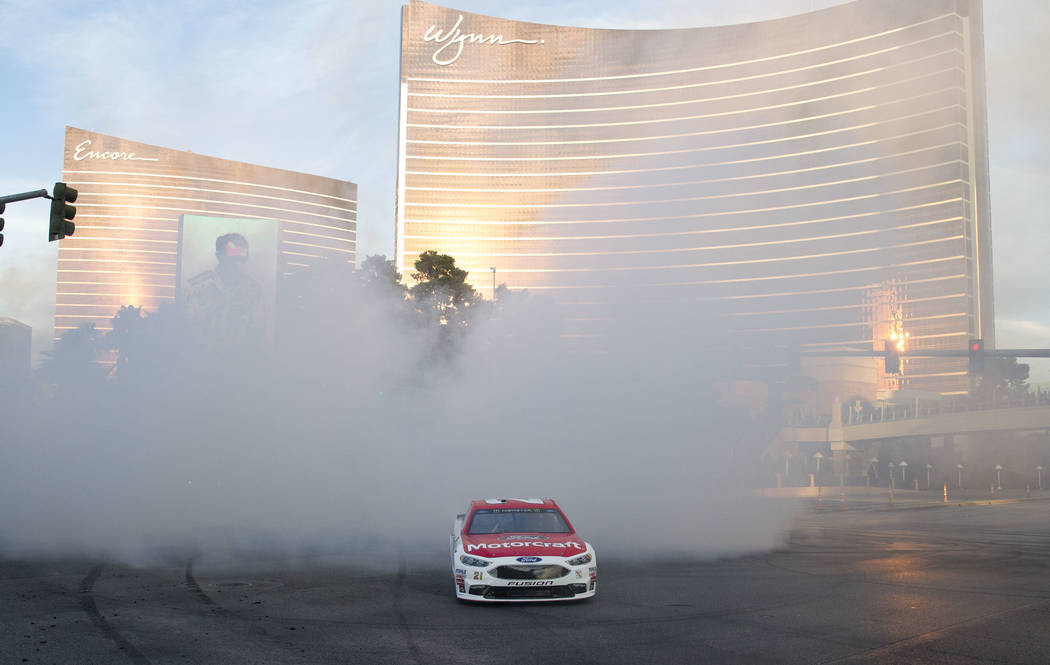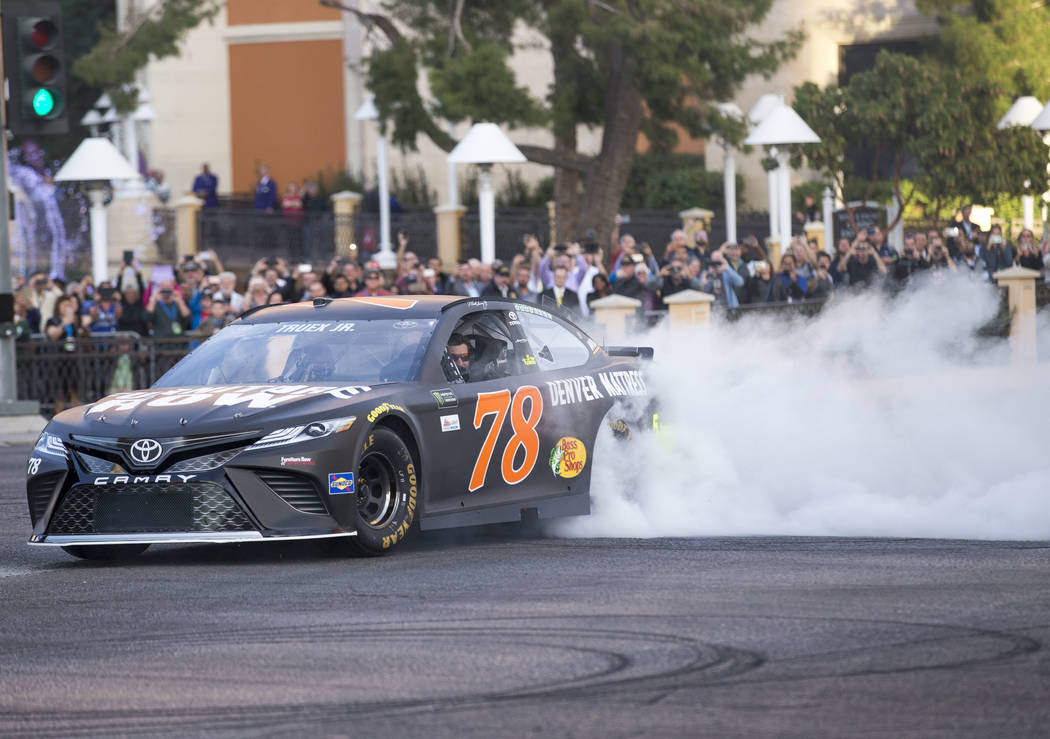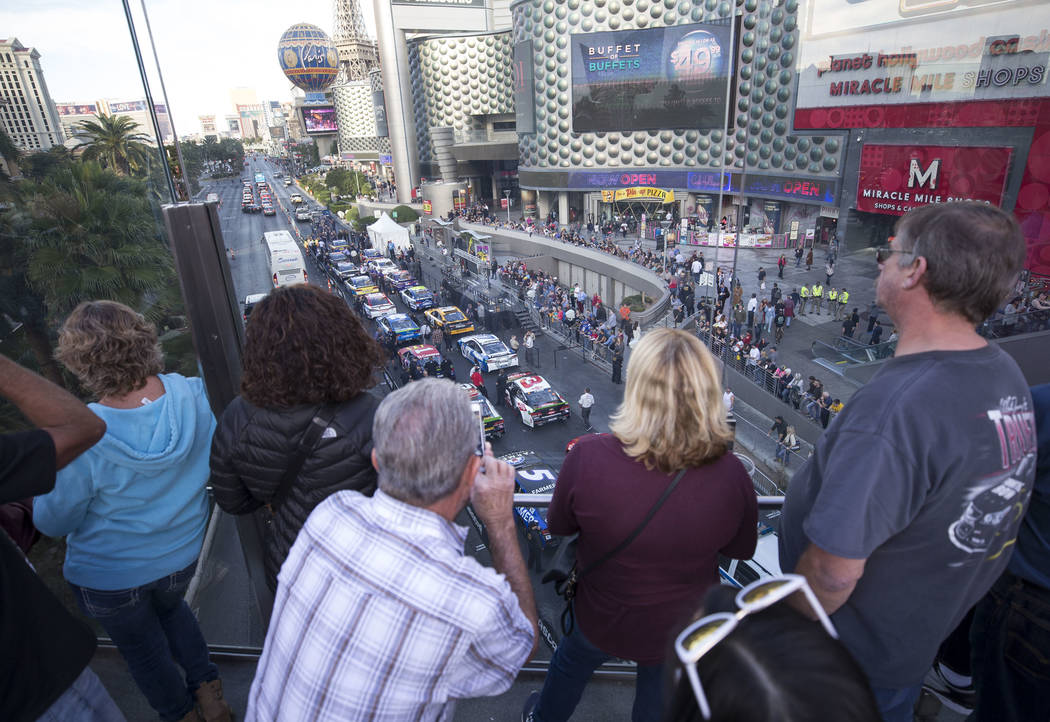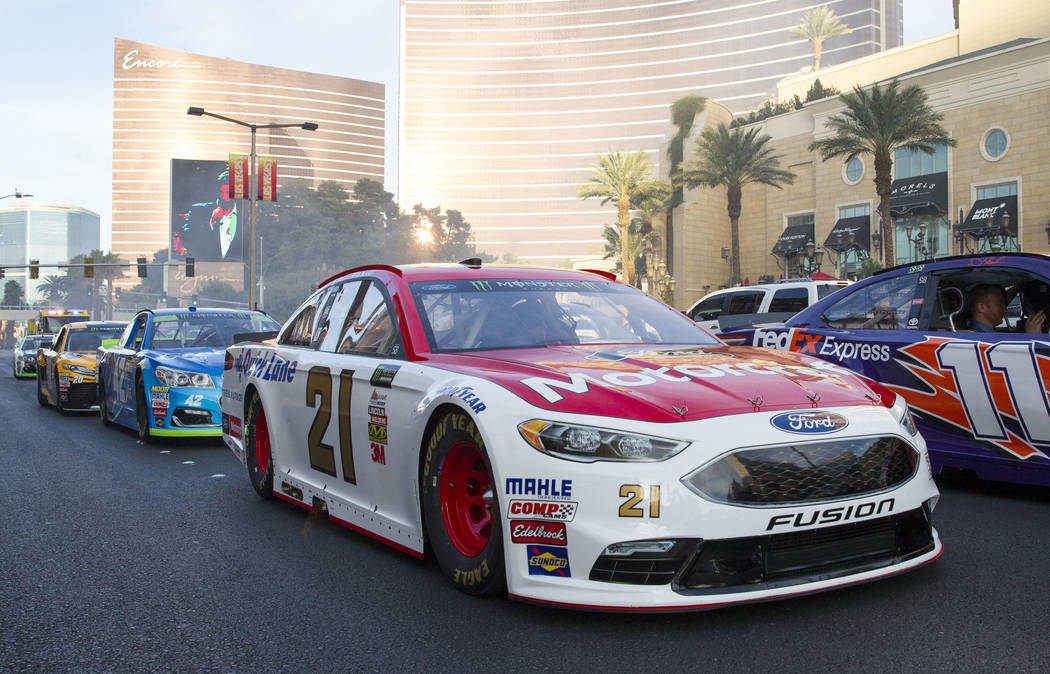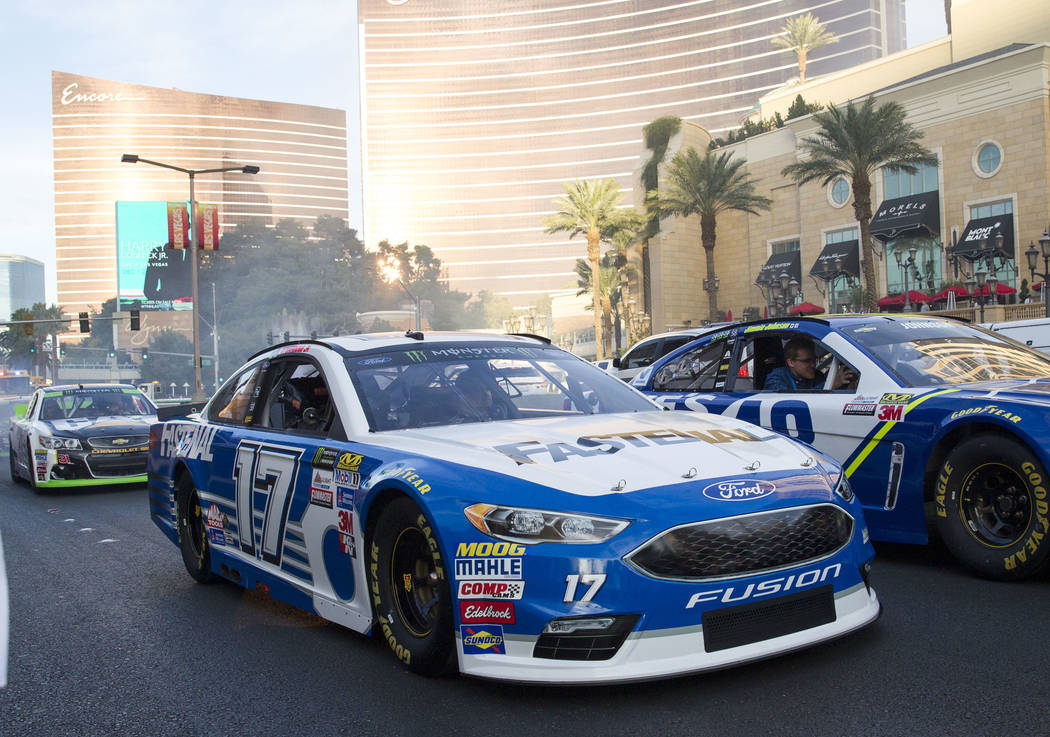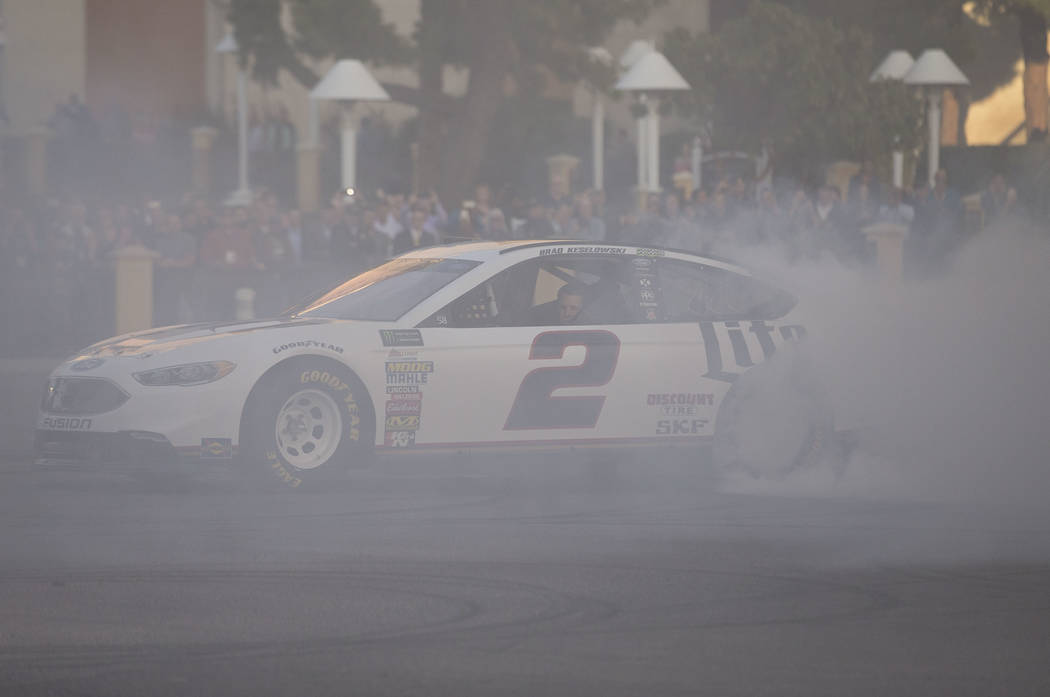 When Tammy Richardson of Las Vegas was notified she was a finalist for NASCAR's 2017 Betty Jane France Humanitarian Award, the voice on the telephone sounded familiar.
It was Danica Patrick.
As is written on social media: OMG!
Richardson said her late daughter, Stephanie, would have been so impressed.
Stephanie Richardson died of an inoperable brain tumor in 2003 when she was 17. Stephanie was tall and beautiful and liked to go fast, her mom said. She rode her motorcycle to school.
Tammy Richardson became a bulwark at the Nevada Childhood Cancer Foundation after Stephanie died. The 52-year-old mother of seven is a longtime volunteer and committee member for NCCF's Camp Cartwheel benefiting children fighting cancer and other diseases.
"I am so honored," she said of being nominated for the prestigious award named for the late wife of former NASCAR chairman Bill France Jr. and benefactor of children's causes. "NCCF lets me do what I want to do, lets me still belong."
The winner of the Betty France Award will be announced during Thursday's NASCAR Awards at Wynn Las Vegas. The other nominees:
— Shannon Goldwater, Scottsdale, Arizona, founder of Feeding Matters, focused on treatment of pediatric feeding disorders.
— Julian Maha, Vestavia Hills, Alabama, founder of KultureCity, devoted to treatment of autism patients.
— Chante Gonzales Vido, Jamul, California, two-time cancer survivor and head counselor of a camp for cancer patients funded by The Seany Foundation.
NASCAR will donate $100,000 to the winner's charity and $25,000 to the charities of the other finalists, all of whom have been guests of honor at Champion's Week activities in Las Vegas.
Tammy Richardson already was hugging people she knew and others she just met when man of the hour Martin Truex Jr. arrived Tuesday at Sunrise Children's Hospital. When the NASCAR group arrived at the cancer ward, she whispered through her surgical mask that this was where Stephanie died.
Every chair at the table where the champ was coloring with cancer patients had an occupant with an IV drip.
When Stephanie Richardson's mom noticed a youngster with eyes like saucers sitting alone at an adjacent table, she took the little seat alongside and reached for the crayons.
Busch bros redux
Two questions asked of the racing Busch brothers of Las Vegas after Wednesday's Myers Brothers Awards shindig at Wynn Las Vegas:
— Is Kyle over the bitter disappointment of finishing second to Truex in a thrilling race to the finish for the 2017 Cup Series championship?
— Is Kurt ready to announce his plans for 2018?
The answer in both cases: almost.
"Overall it was a good year," said Kyle B., who won five races, second to Truex's eight. "Many would consider (it) a great year. But in the end there was a lot of disappointment and aggravation. That only fuels the fire for what is going to happen in 2018."
Kurt B. said it was a matter of crossing the I's and dotting the T's on a new contract with Stewart Haas Racing.
"That's literally how close it is," said the 2017 Daytona 500 winner who could not match his season-opening form during the playoffs. "Monster Energy and Ford are standing behind me. We're close on it. It'll basically be the same thing. The black 41 with Monster on the hood, or Haas on the hood."
Crazy 8s
Retiring superstar driver Dale Earnhardt Jr. was presented a check for $888,888.888 at Tuesday night's APPRECI88ION event at The Cosmopolitan of Las Vegas by his longtime sponsor, Nationwide. The money was a gift to the Dale and Amy Earnhardt Fund benefiting the Nationwide Children's Hospital in Columbus, Ohio.
"The first time I went there, the tour they gave me was so impactful," Junior said before receiving the big check on behalf of his foundation. "It's amazing there's a place like that (offering) such incredible care for free. The hospital is saving lives every day. It's just incredible."
Earnhardt says retirement is weird but he's already keeping himself busy. Little did he know that would be the advice he'd get from Charles Barkley: https://t.co/ylR45c8O2o

— Bob Pockrass (@bobpockrass) November 29, 2017
Contact Ron Kantowski at rkantowski@reviewjournal.com or 702-383-0352. Follow @ronkantowski on Twitter.
NASCAR Champion's Week
Thursday
— NASCAR Fan HQ at The Park, 11 a.m-8 p.m. (Appearances by Leonard Wood, Dale Jarrett and the Sunoco Rookie of the Year at 12:30, 1 and 1:30 p.m.)
— NASCAR Fan Lounge at Beerhaus, The Park, 11 a.m.-8 p.m.
— NASCAR Drivers Autograph Session (Kurt Busch, Jimmie Johnson, Matt Kenseth, Jamie McMurray, Kyle Busch, Denny Hamlin, Brad Keselowski, Ryan Newman), NASCAR Fan HQ, The Park, 11:30 a.m.-1 p.m.
— Monster Energy NASCAR Cup Series Awards Red Carpet, Wynn Las Vegas, 4:30-5:30 p.m.
— Monster Energy NASCAR Cup Series Awards, Wynn Las Vegas, 5:30 p.m.
Information: NASCAR.com