NASCAR Champion's Week in Las Vegas now more like 48 hours
Updated November 29, 2018 - 9:34 pm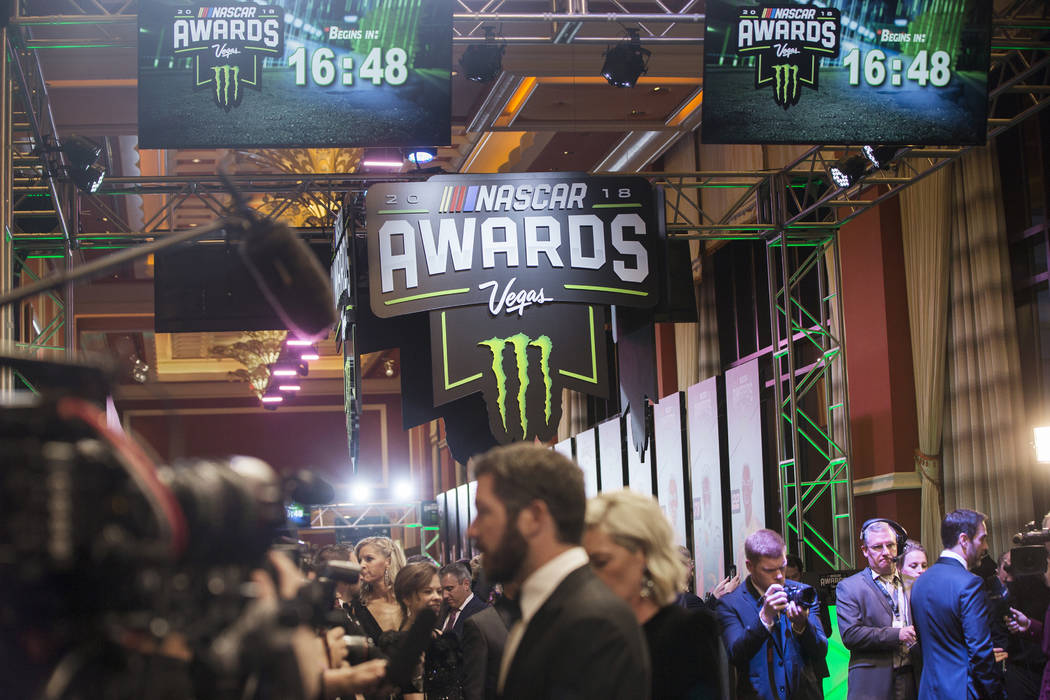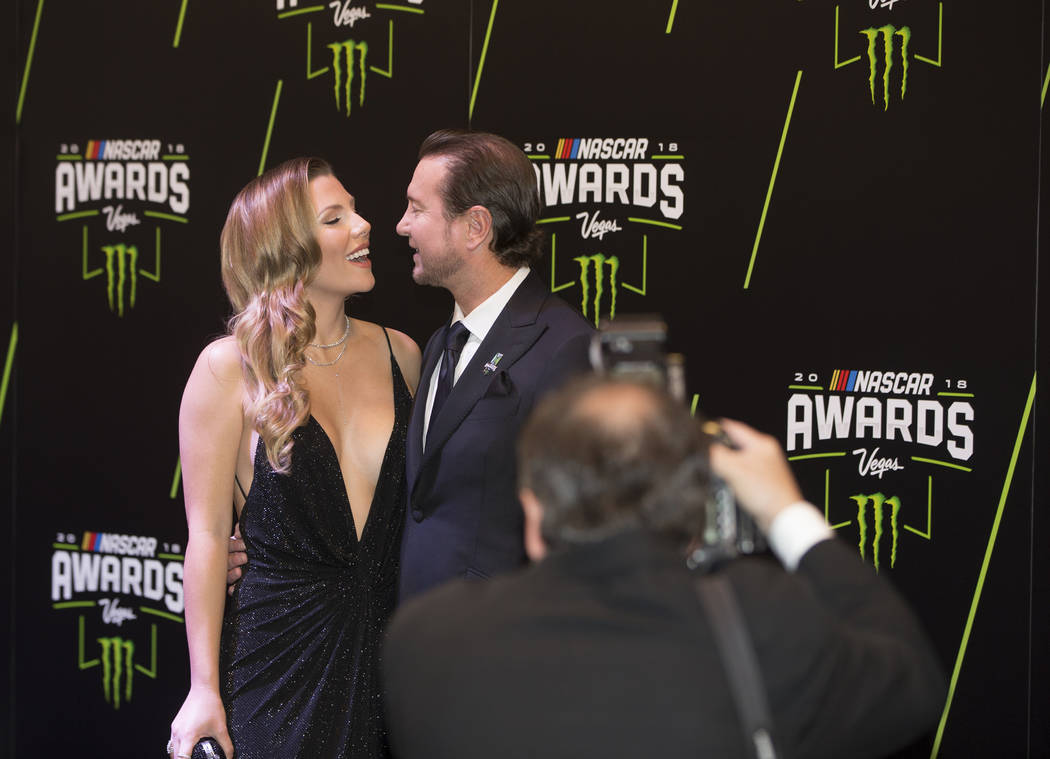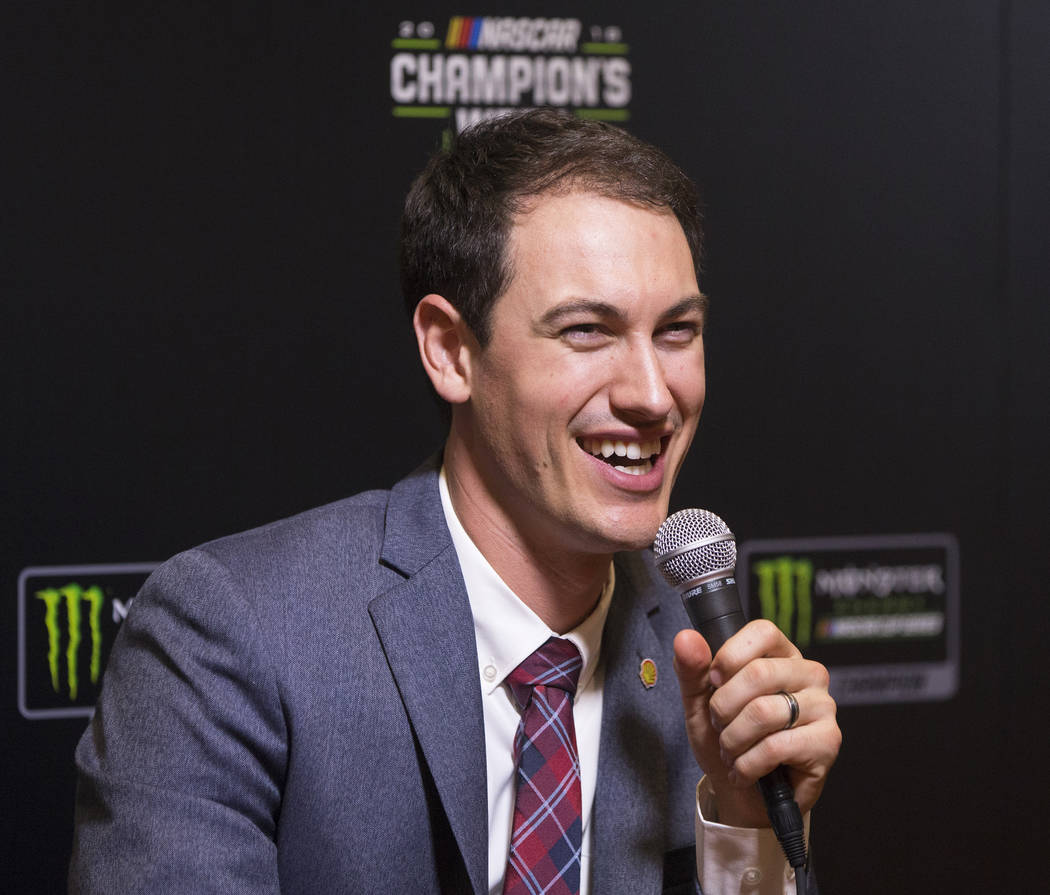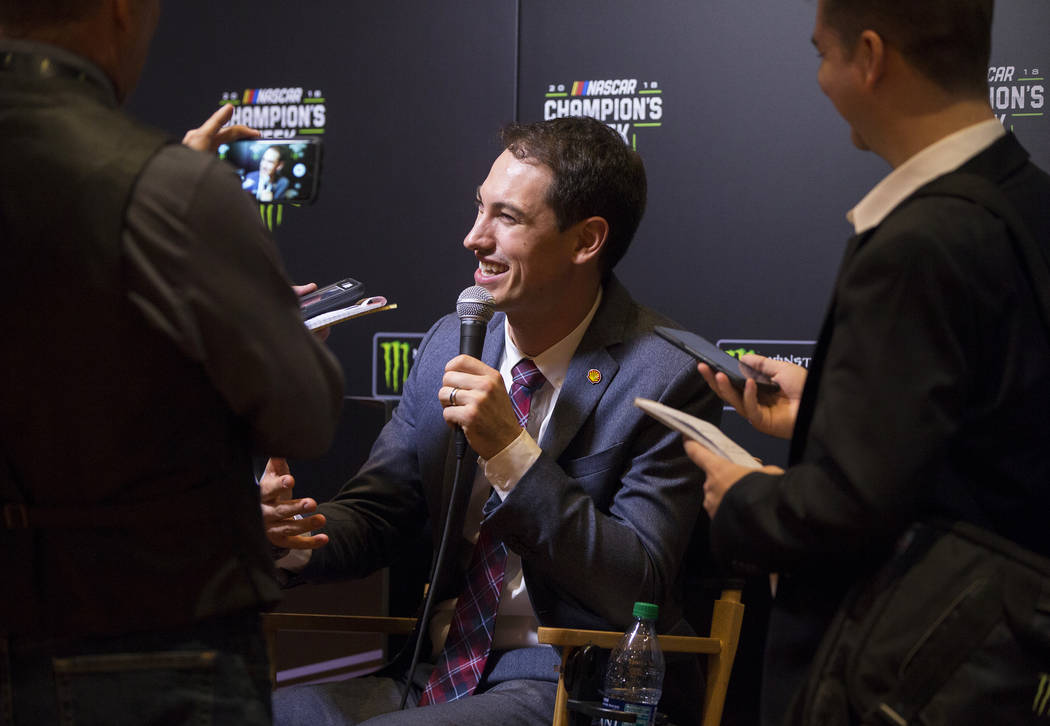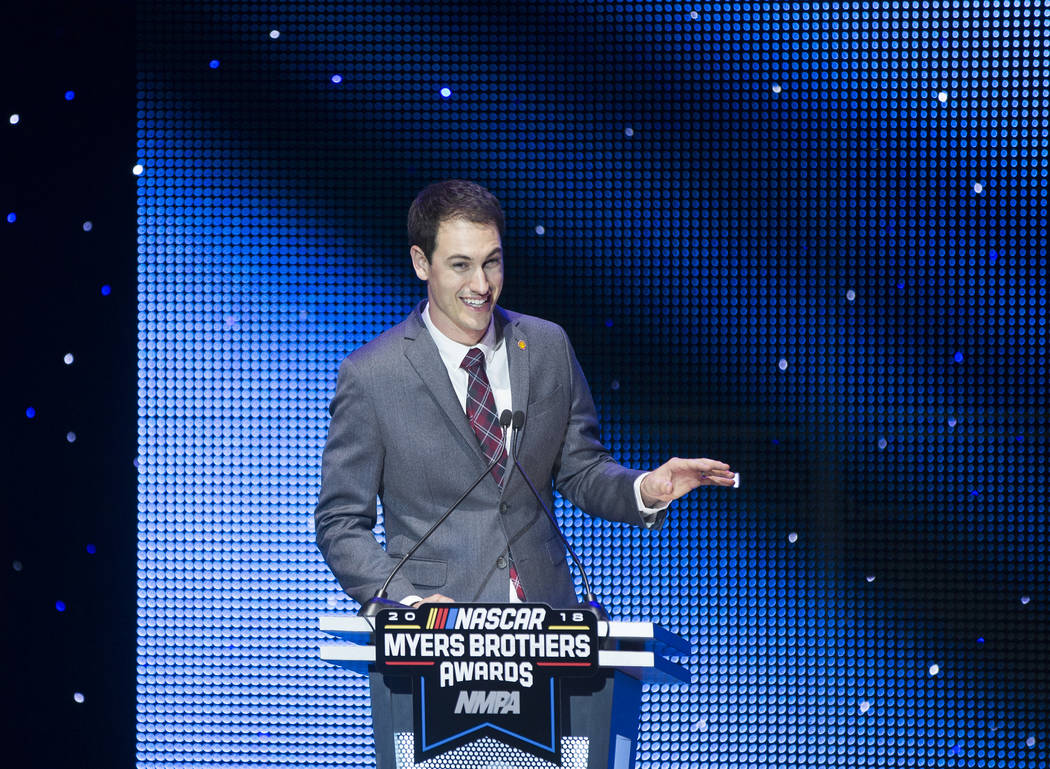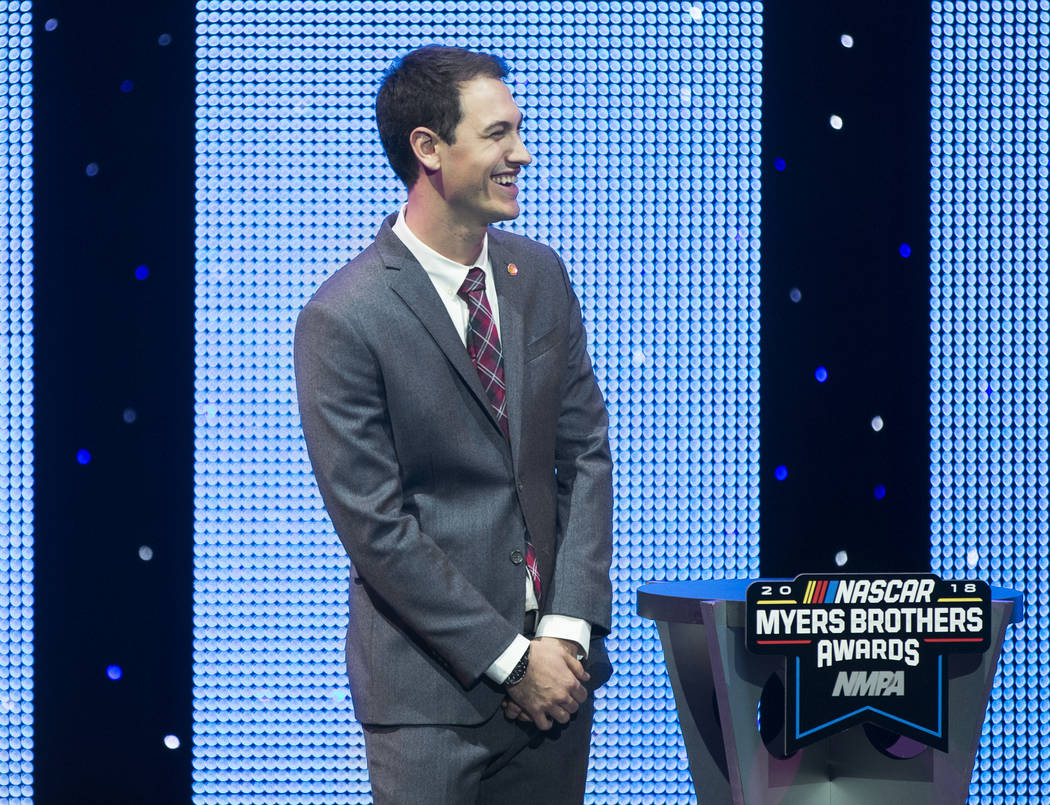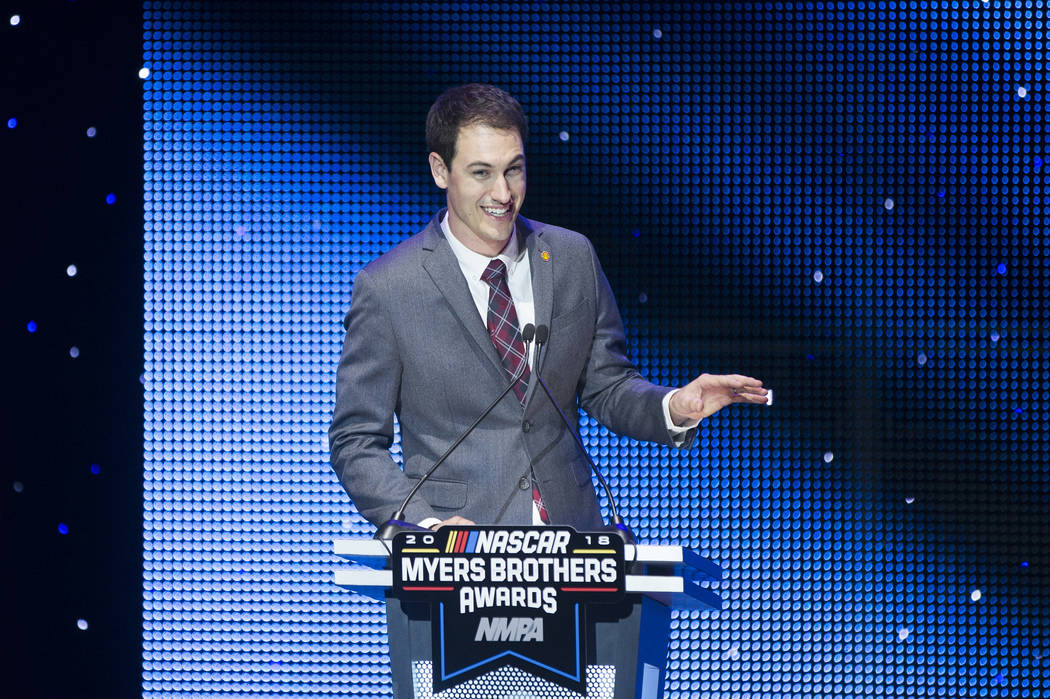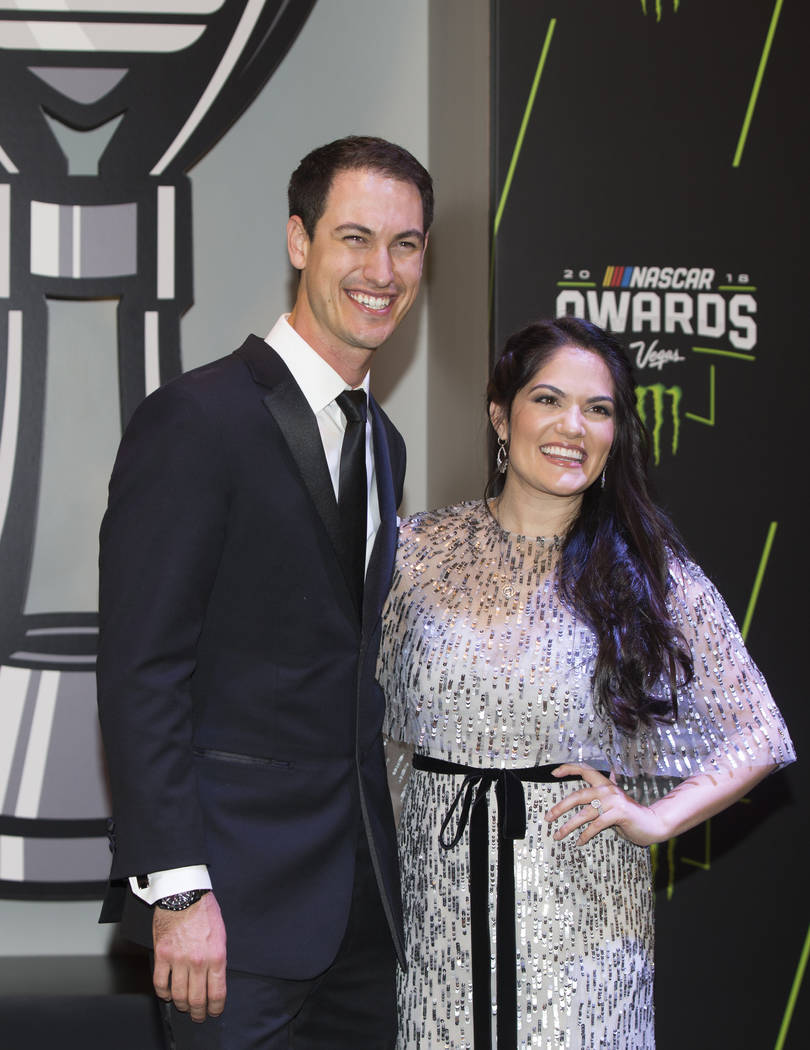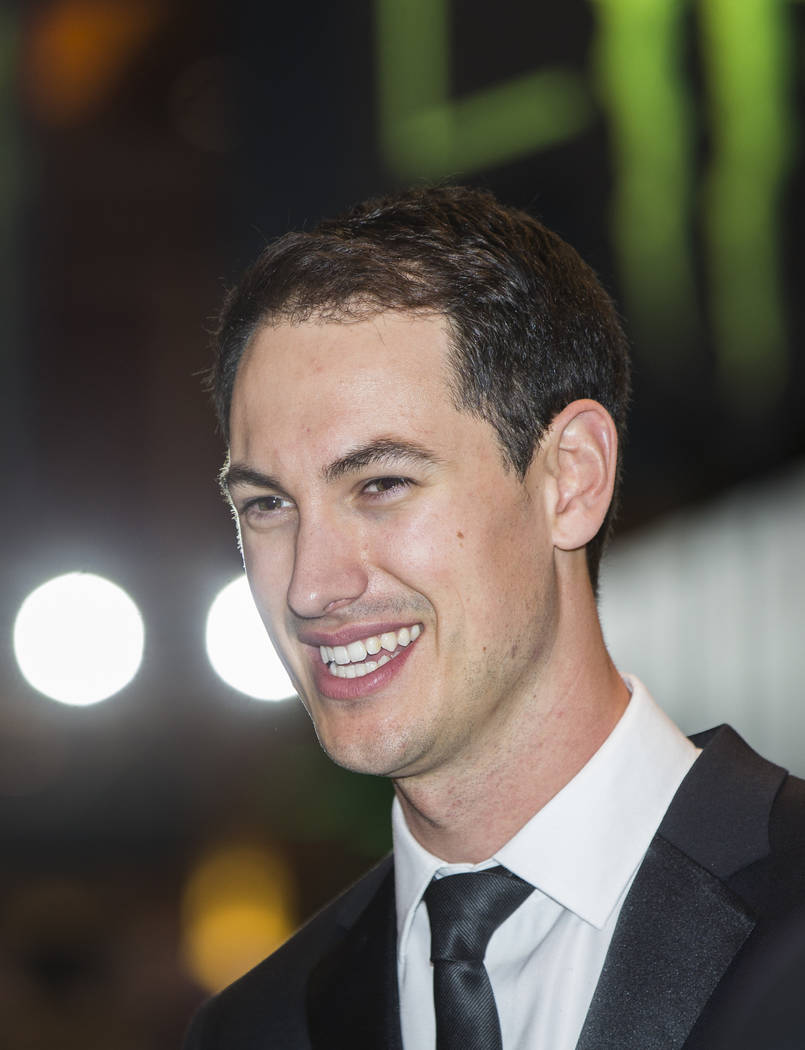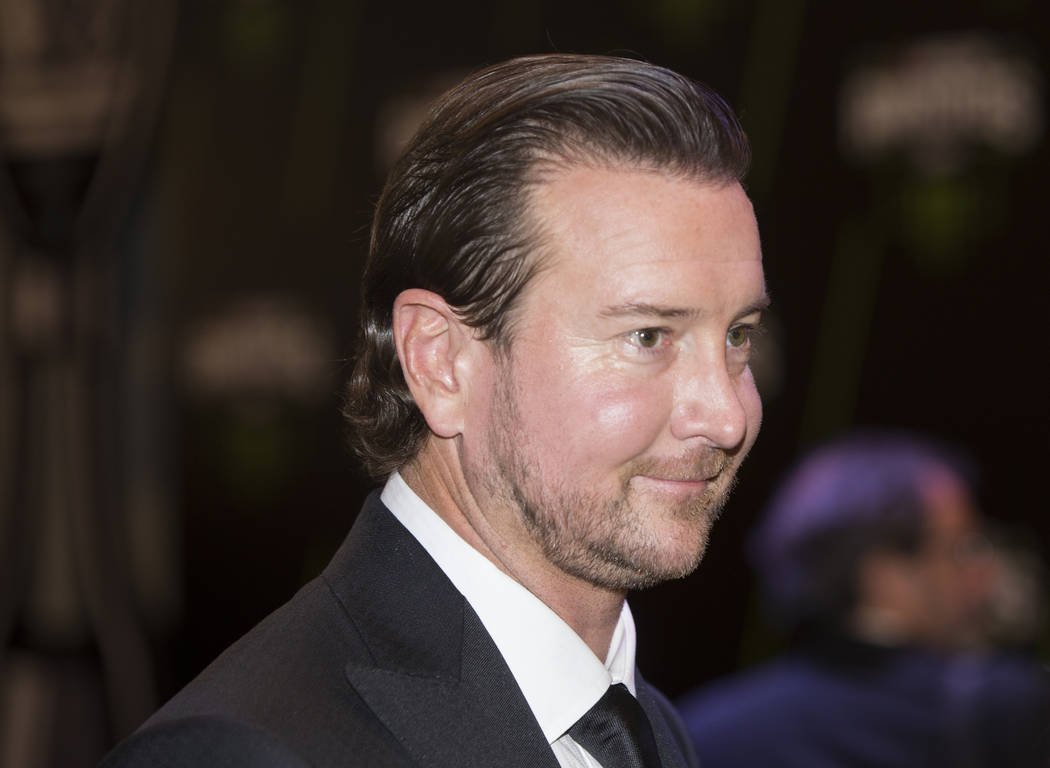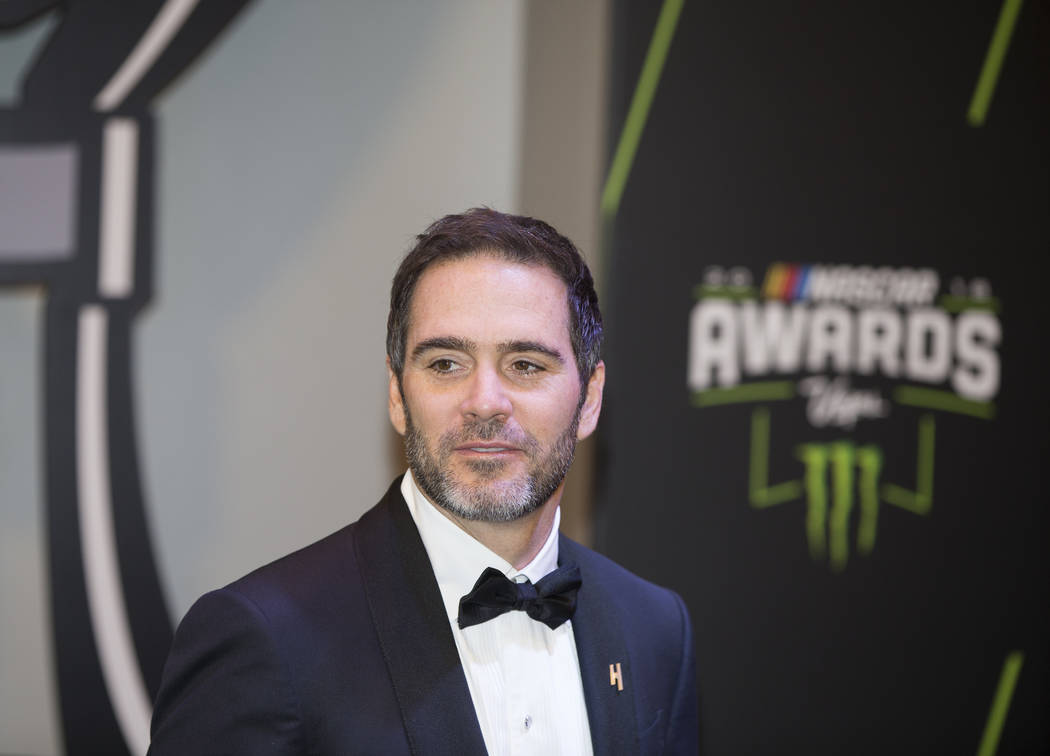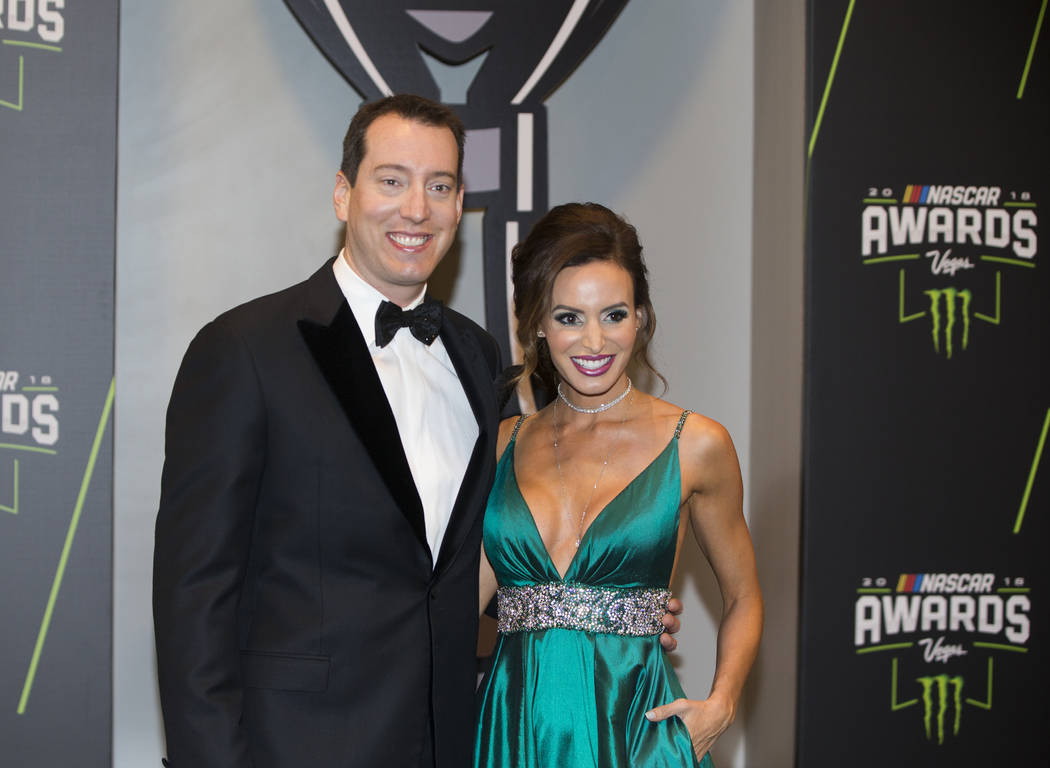 NASCAR Champion's Week in Las Vegas is starting to look like the lead in one of its races when the driver out front stays on the track while other contenders pit for fresh tires.
It's getting smaller all the time.
With many of the events that were synonymous with the postseason awards having moved to Las Vegas' second race weekend in September, Champion's Week has been reduced to Champion's 48 Hours. There were only two official events this year: Wednesday's Myers Brothers Awards and Thursday's televised Cup Series Awards at Wynn Las Vegas.
Gone were the burnouts on the Strip and the bawdy question-and-answer session that followed known as "After the Lap." They were held instead before South Point 400 weekend in September that began NASCAR's playoffs. Las Vegas Motor Speedway's equally popular fanfest on Fremont Street was canceled in 2016.
This was the 10th year Las Vegas hosted Champion's Week, and with the city having pulled its $400,000 sponsorship to add it to a seven-year, $2.5 million commitment to the fall playoff race, speculation is increasing that it might not return.
A NASCAR spokesman said Thursday it was premature to discuss the future of Champion's Week. Should it leave Las Vegas, the man being honored this year said life will go on, although the food might not be as good.
"Obviously, a great venue for all of us to come out here," 2018 Cup Series champion Joey Logano said before putting on his dinner jacket. "It's a special week, and Vegas is a special city. I always say you cannot have a bad meal in Las Vegas. I enjoy coming out here.
"(But) wherever it may be next year, if it's here or somewhere else, it will always be special because it's Champion's Week, and it's the week everyone gets a chance to take that deep breath and see their hard work (rewarded)."
Kurt Busch would like to see Champion's Week remain in his hometown instead of move to his adopted one of Charlotte, North Carolina, which along with Nashville, Tennessee, have been mentioned as possible sites.
"I would hope that we could always stay here and party in Vegas," the 2004 Cup Series champion said. "We always thought the final race could be here in Las Vegas and stay over a couple of days and have a big party. We'll see how it plays out. I really love coming to my hometown."
Jerry Herbst remembered
One of the neat things about Champion's Week is you get to ask NASCAR drivers questions about a variety of topics and they don't seem to mind, which is why media were asking seven-time Cup Series champion Jimmie Johnson about taking Fernando Alonso's Formula One McLaren for a test drive Monday in Bahrain.
An unforgettable moment.

Take a look at some of the best scenes from @JimmieJohnson and @alo_oficial's ride swap in Bahrain. #JJxALO pic.twitter.com/IiUsoAHx5Y

— NASCAR (@NASCAR) November 29, 2018
Kurt Busch was asked to comment on the death of Las Vegas businessman Jerry Herbst, who was almost as well known for his off-road racing exploits as he was for the chain of "Terrible" convenience stores that were a nod to his father's oil and gasoline business in Chicago.
"I never met him, but some of the (racing) sons and grandsons I've had dinners with," Busch said. "Over the years, the Herbst family has always been involved with motor sports and has done a ton for our motor sports community here in Las Vegas.
"I tell you, some of the stories I've heard since he passed away about when he came out here, how it was in the beginning of Las Vegas' development — he's been right there all the way."
@Brendan62 how about the time your dad and mine were racing their offshor boat and my dad kicked your dad off the boat outside the Golden Gate Bridge. 😂 #memories

— Troy Herbst (@troy_herbst) November 28, 2018
Contact Ron Kantowski at rkantowski@reviewjournal.com or 702-383-0352. Follow @ronkantowski on Twitter.
Champion's decade
With NASCAR Champion's Week in Las Vegas having marked its 10-year anniversary and rumored to be moving to another city, here's a look at some unforgettable Champion's Week moments:
— 2009: In an effort to show off for passenger and Associated Press sports columnist Tim Dahlberg, normally mild-mannered Jimmie Johnson does earth-shaking burnouts on the Strip. He promptly blows his engine and breaks an axle.
— 2011: While hosting a faux game show on Fremont Street, Bob "Newlywed Game" Eubanks asks drivers: "If you had a daughter, which NASCAR driver would you absolutely forbid her to date?" To which Matt Kenseth replied: "Danica."
— 2011: Jeff Gordon stuns fellow drivers by break dancing on stage during the "After the Lap"question and answer session. Tony Stewart is still shaking his head.
— 2012: When nature called on the series champion before burnouts on the Strip with nary a men's room in sight, Brad Keselowski brought out the yellow by urinating in a tent. Rival driver Clint Bowyer took a picture and posted it on social media.
— 2017: Discombobulated NASCAR chairman Brian France practically tosses Martin Truex Jr.'s championship ring at him without shaking hands as he rushes off the stage during the televised awards show. The 2017 champion looks at the camera as if to say, "What was that all about?"
Ron Kantowski Review-Journal