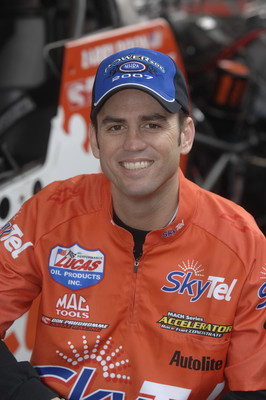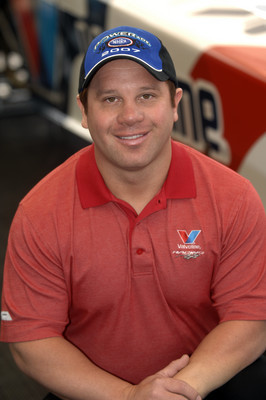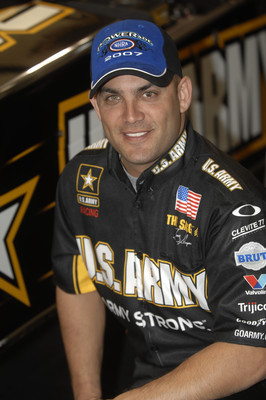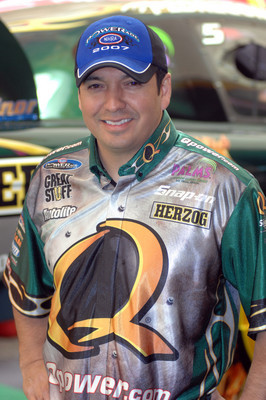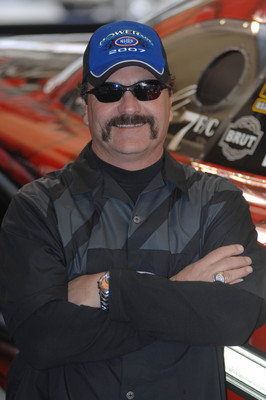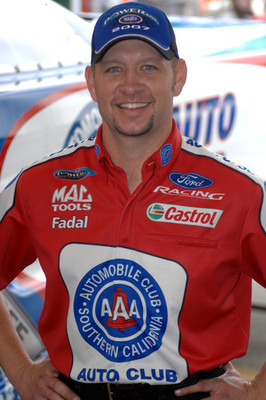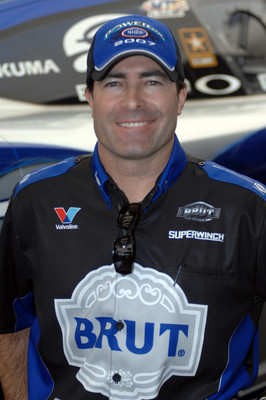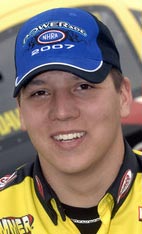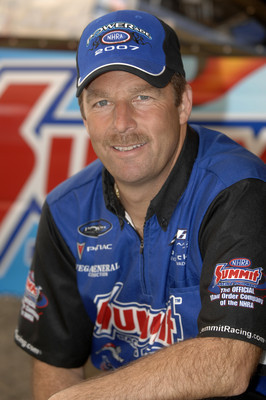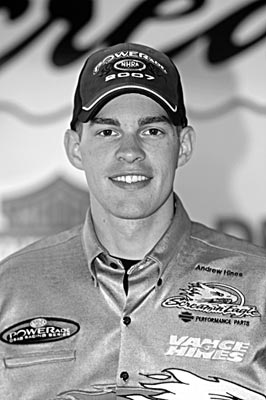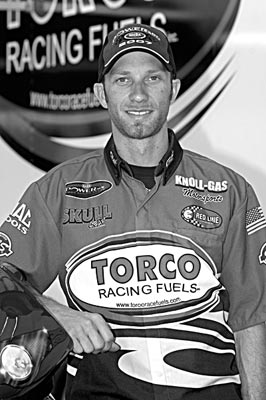 The ACDelco Las Vegas NHRA Nationals open today at Las Vegas Motor Speedway with practice and qualifying for Sportsman categories, and when the professional divisions begin Friday, the event will seem like any of the previous seven editions.
But the NHRA Powerade Drag Racing Series is in the first year of a new points system that leaves only four drivers in each of four pro classes eligible to contend for season championships.
Points from the Las Vegas event and the race a week later in Pomona, Calif., will be combined to determine the champion under the Countdown to the Championship format.
After this year's first 17 races, the Countdown fields were filled with the top eight in each of four classes: Top Fuel, Funny Car, Pro Stock and Pro Stock Motorcycle.
The fields were trimmed further to the top four after the last four events.
Points have been reset, and each respective Countdown to One leader starts Friday with 3,030 points, with the following drivers dropping by 10-point increments.
Championship payouts are $500,000 in Top Fuel and Funny Car, $250,000 in Pro Stock and $75,000 in Pro Stock Motorcycle.
TOP FUEL
1. Larry Dixon, 3,030 points
Age: 41
Residence: Indianapolis
Team: Don Prudhomme Racing
2007: Three titles in six final round appearances
Career: Two-time Top Fuel champion with 41 titles, including four at Las Vegas
2. Rod Fuller, 3,020 points
Age: 36
Residence: Las Vegas
Team: David Powers Motorsports
2007: Two titles; points leader to begin Countdown
Career: Five titles in 68 events
3. Tony Schumacher, 3,010 points
Age: 37
Residence: Chicago
Team: Don Schumacher Racing
2007: Five titles
Career: Four-time champion, including last three; 40 titles, including three at Las Vegas
4. Brandon Bernstein, 3,000 points
Age: 35
Residence: Lake Forest, Calif.
Team: Kenny Bernstein Racing
2007: Five wins
Career: Third in points last year; 17 titles, including Las Vegas in April
FUNNY CAR
1. Tony Pedregon, 3,030 points
Age: 42
Residence: Detroit
Team: Pedregon Racing
2007: Three titles, including last event
Career: 2003 champion; 35 titles, including two at Las Vegas
2. Gary Scelzi, 3,020 points
Age: 47
Residence: Fresno, Calif.
Team: Don Schumacher Racing
2007: Four titles to lead category
Career: Funny Car champ (2005), Top Fuel champ (1997-98, 2000); 37 titles, including one at Las Vegas
3. Robert Hight, 3,010 points
Age: 38
Residence: Anaheim Hills, Calif.
Team: John Force Racing
2007: Two titles; points leader after 17 races
Career: Second in points a year ago; seven titles, including April at Las Vegas
4. Ron Capps, 3,000 points
Age: 42
Residence: Carlsbad, Calif.
Team: Don Schumacher Racing
2007: Three titles and four runner-ups
Career: Finished second to Scelzi in 2005 by record eight points; 22 titles, including two at Las Vegas
PRO STOCK
1. Dave Connolly, 3,030 points
Age: 24
Residence: Elyria, Ohio
Team: Cagnazzi Racing
Car: Chevrolet
2007: Eight titles, including last five (ties second longest streak in Pro Stock)
Career: Third last year; nine titles, including one at Las Vegas
2. Greg Anderson, 3,020 points
Age: 46
Residence: Concord, N.C.
Team: Ken Black Racing
Car: Pontiac 2007: Led by 172 points after 17 races; seven titles
Career: Three-time series champ (2003-05); 50 titles, including five at Las Vegas
3. Jeg Coughlin, 3,010 points
Age: 37
Residence: Dublin, Ohio
Team: Cagnazzi Racing
Car: Chevrolet
2007: Three titles
Career: 2000, 2002 champion; 37 titles, including three at Las Vegas
4. Allen Johnson, 3,000 points
Age: 46
Residence: Greenville, Tenn.
Team: J& J Racing
Car: Dodge
2007: One title
Career: Sixth last year, tying best finish
PRO STOCK MOTORCYCLE
1. Andrew Hines, 3,030 points
Age: 24
Residence: Brownsburg, Ind.
Team: Vance & Hines
Bike: Harley-Davidson
2007: Four wins in 14 events
Career: Three-time reigning champion; 12 titles, including one at Las Vegas
2. Matt Smith, 3,020 points
Age: 34
Residence: King, N.C.
Team: Matt Smith Racing
Bike: Buell
2007: Three titles and five runner-ups
Career: Fifth in points a year ago; five titles
3. Chip Ellis, 3,010 points
Age: 37
Residence: Americus, Ga.
Team: Star Racing
Bike: Buell
2007: Only non-winner in field
Career: Fourth in points last year; five titles, including two at Las Vegas
4. Peggy Llewellyn, 3,000 points
Age: 34
Residence: San Antonio
Team: Klement Racing
Bike: Buell
2007: Only career title in last race
Career: One final-round appearance in 20 races
Auto Racing in Las VegasMore Information
SCHEDULE: Today: Sportsman qualifying, 8 a.m.-5 p.m. NHRA Fanfest, Fremont Street Experience, 5-7 p.m. Friday: Sportsman eliminations, 8 a.m.-6 p.m. Pro qualifying sessions, 1 p.m., 3:30 p.m. Saturday: Sportsman eliminations, 8 a.m.- 7 p.m. Pro qualifying sessions, 11:30 a.m., 2:30 p.m. Sunday: 10 a.m., Pre-race ceremonies 11 a.m., Championship eliminations INFO: 702-644-4444, LVMS.com, NHRA.com