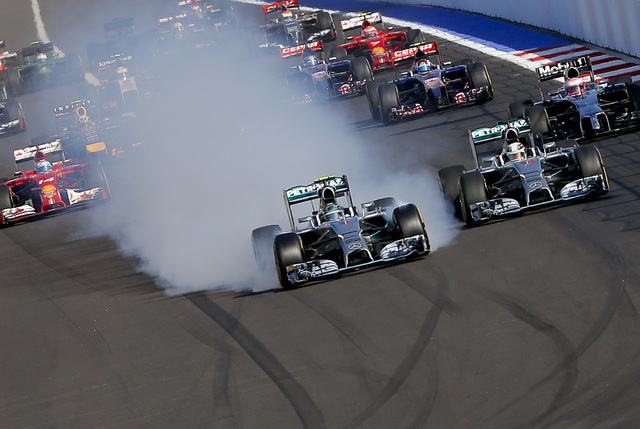 Bernie Ecclestone, the czar of Formula One, is telling reporters in the Motherland that he is having discussions with people in Las Vegas about bringing the globetrotting auto racing circus back to town, for a race down the Strip.
Cue that beer commercial. Here we go (again).
"Vegas say they are ready to go and it would be on The Strip for sure," Ecclestone has said in these reports.
Vegas might be ready to go, if it didn't cost around $25 million just to be added to the F-1 schedule, and probably around another $15 million to $20 million to build a circuit, and you didn't have to close down the Strip to build it, and if you didn't have to close down the Strip again to let Lewis Hamilton and his pals have it, as they say in NASCAR.
Remove those obstacles, and Vegas might be ready to go, at least after we build the new downtown soccer stadium.
Las Vegas Events president Pat Christenson said he has not been involved in discussions with Ecclestone or any beer company people about bringing Formula One back to Las Vegas.
During the early 1980s, Caesars Palace hosted two Grand Prix races in its parking lot. In 2011, a website dedicated to F-1 racing ranked the Caesars temporary circuit as the worst in series history.