Centennial's Alexis Gourrier set to cap remarkable career
September 20, 2017 - 6:44 pm
Updated September 20, 2017 - 6:59 pm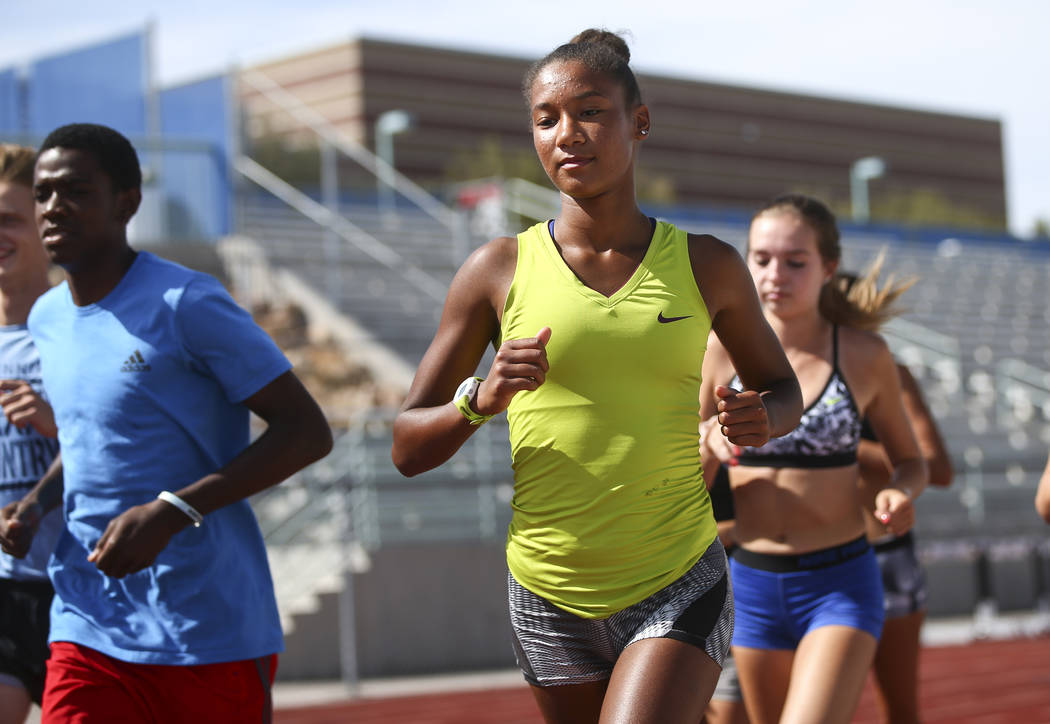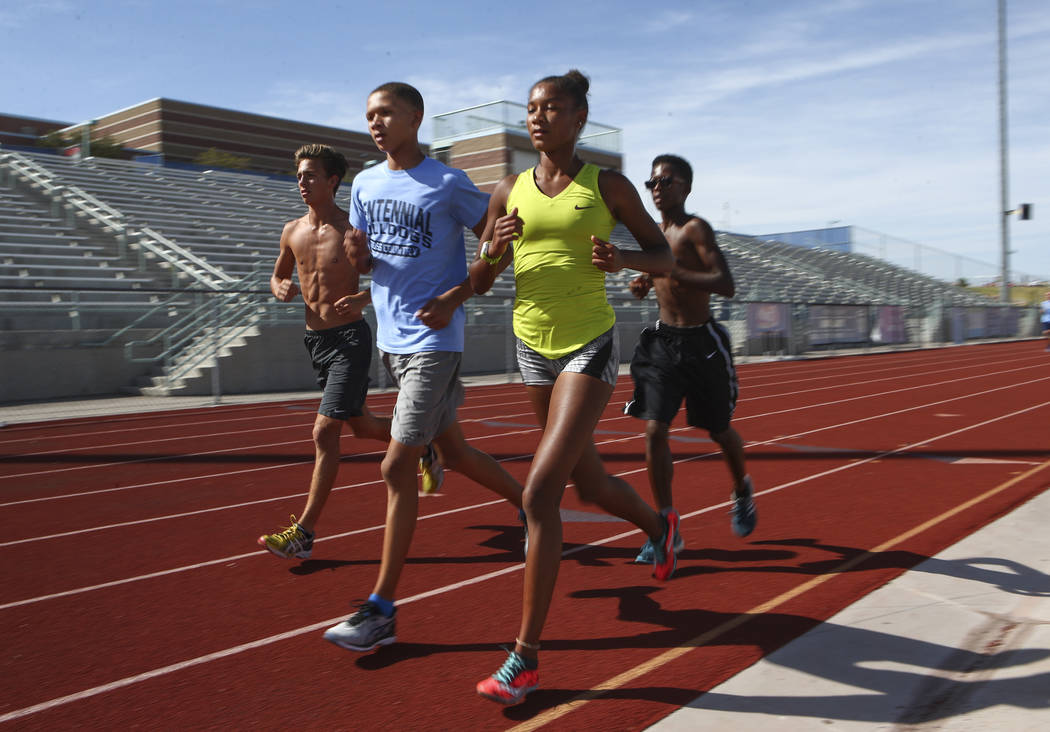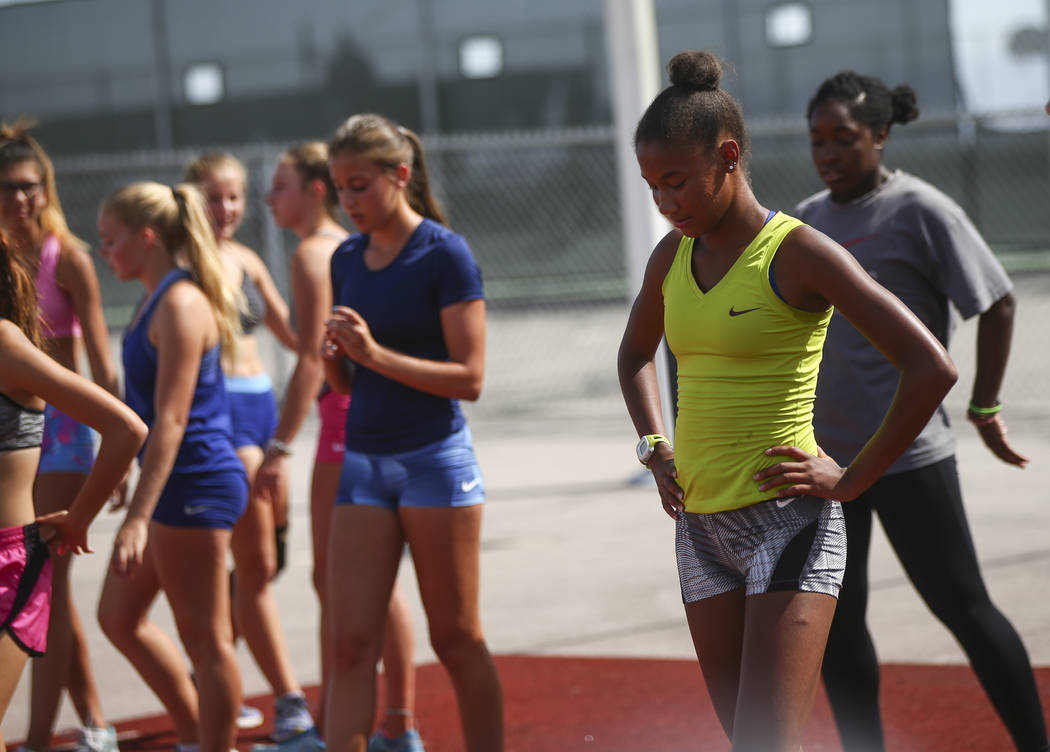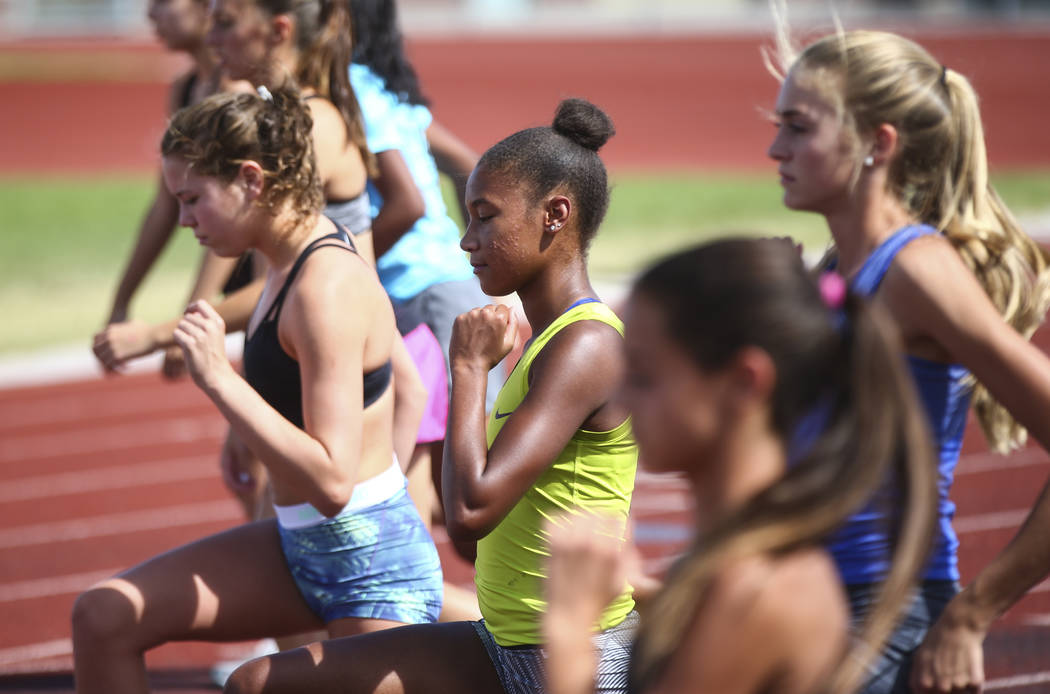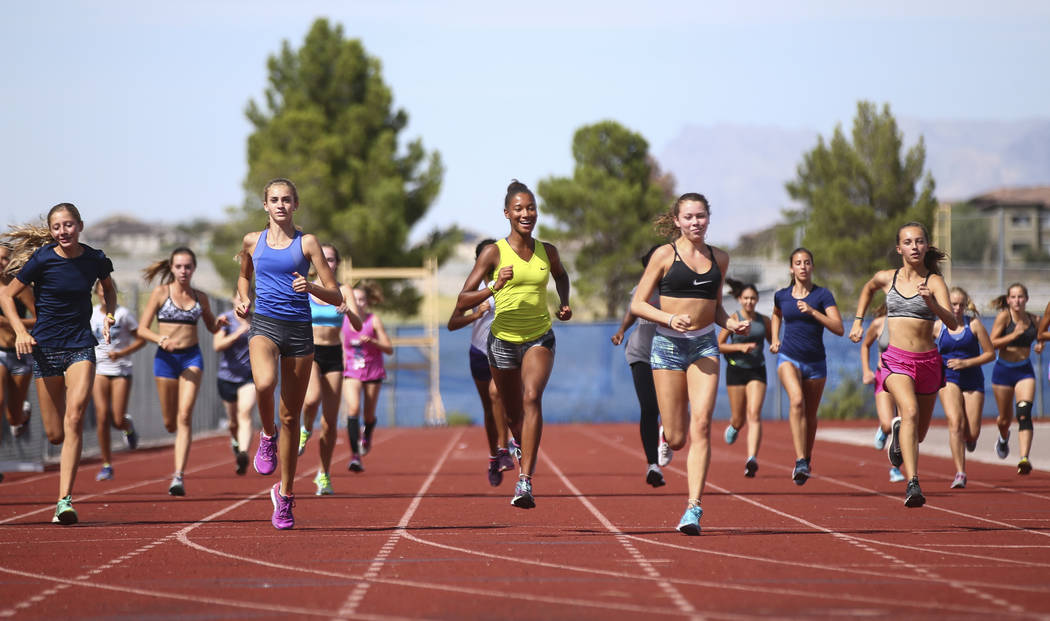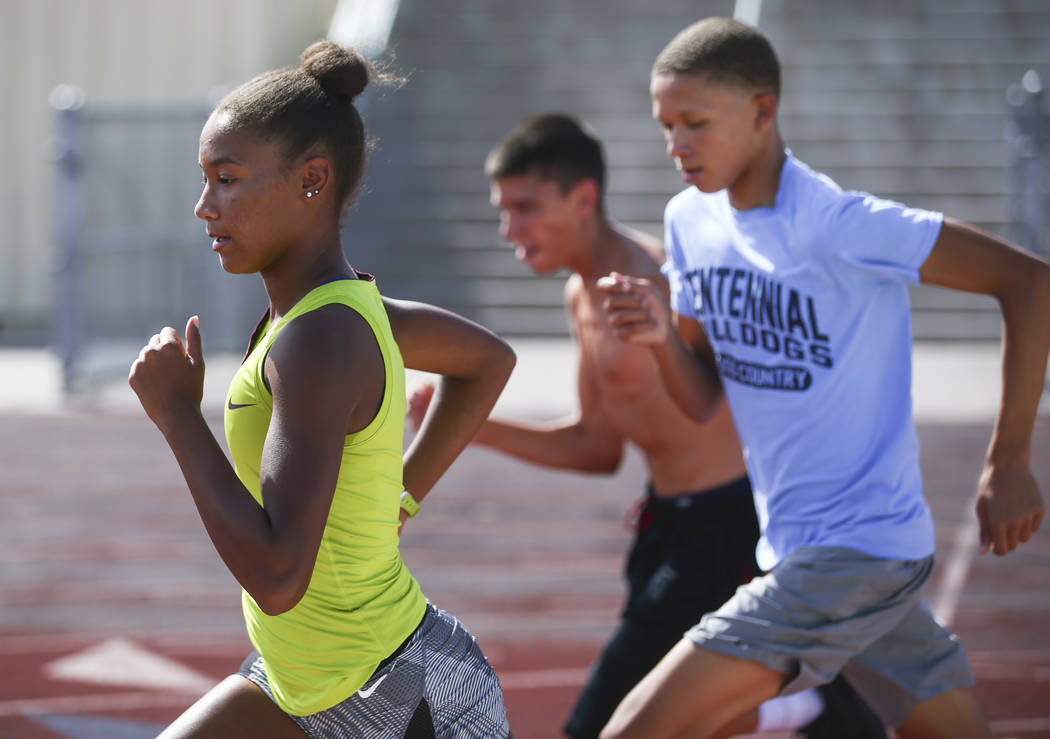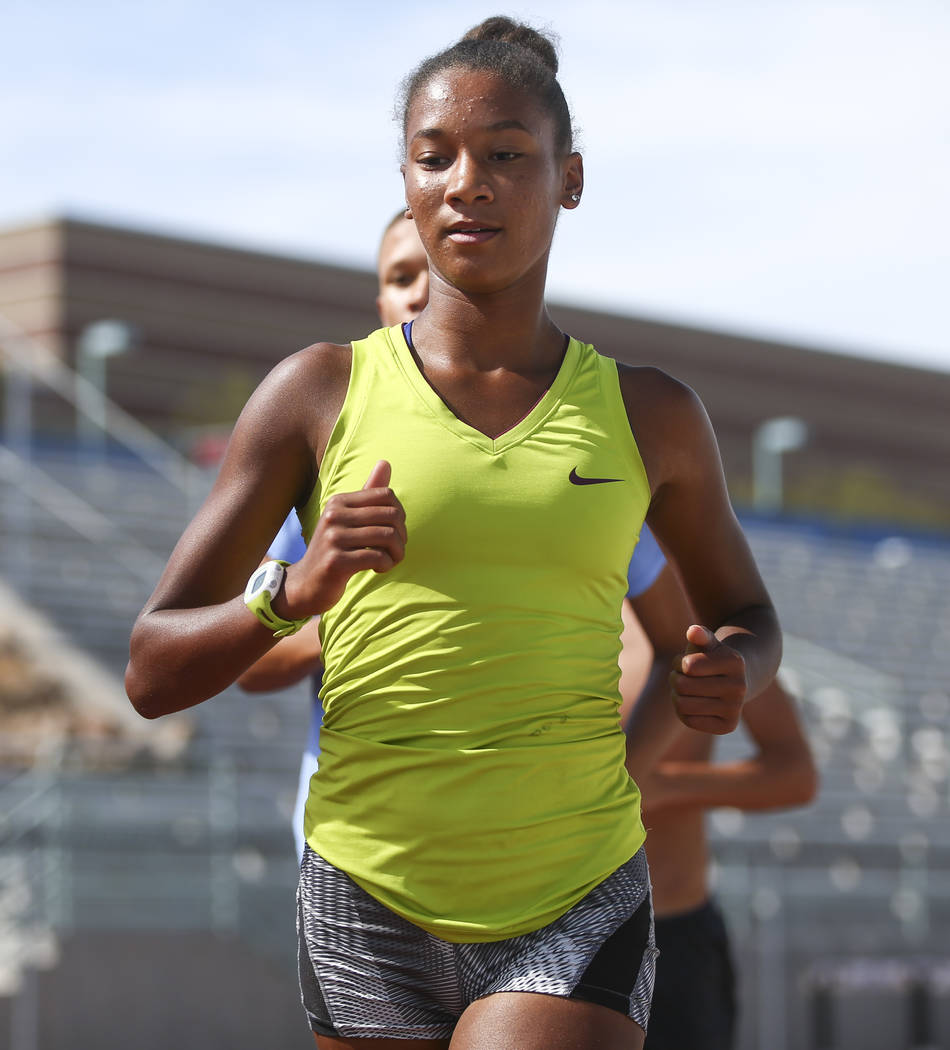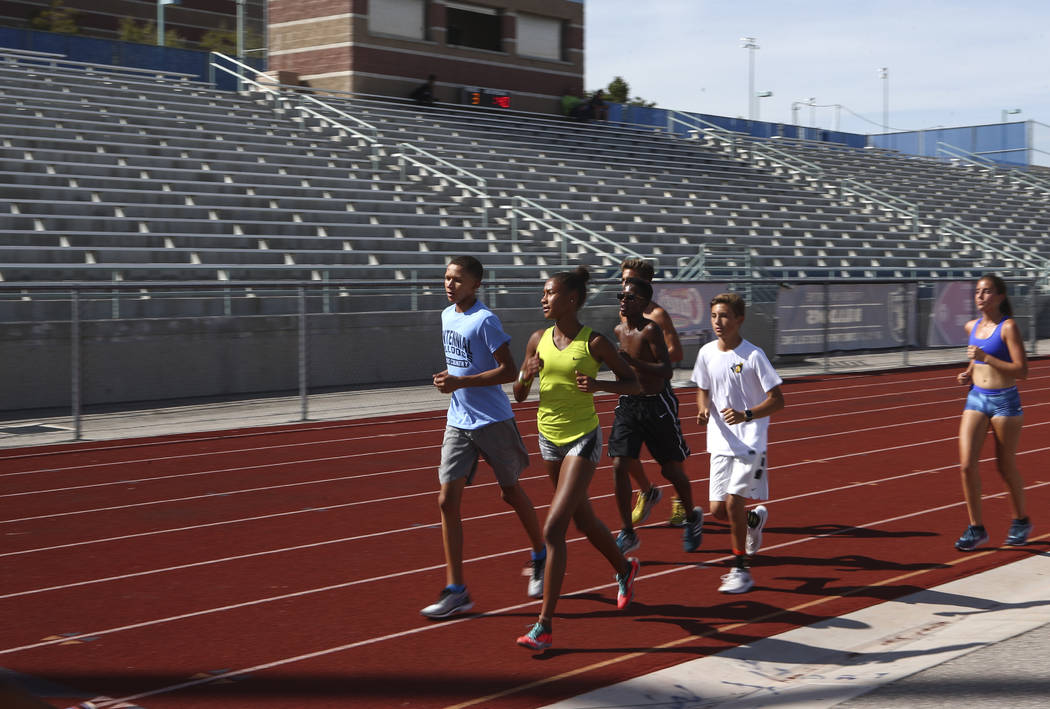 Centennial senior runner Alexis Gourrier knows exactly what her opponents are going to do before her races begin.
She knows how they'll perform and what their best times are.
And they rarely — if ever — are better than her's.
Gourrier is one of the elite runners in Southern Nevada, and she's eyeing several personal records as she prepares to make her college commitment this fall.
The senior, who won the 1,600-meter run at the Class 4A state track and field meet in the spring, is going on an official visit to Ohio State this weekend and says she will decide between the Buckeyes, Iowa State, New Mexico, Arizona and Maryland.
"I want to go onto a competitive team and have a coach that's really motivational and active with the team," Gourrier said. "And I want to get out of the heat a little bit."
Gourrier grew up in the desert and started running when she was five years old. She competed with USA Track and Field before she was in high school and quickly discovered that she was better than most of her peers.
Centennial coach Kisha Finch coached a young Gourrier with USA Track and Field and "saw her grow up around the track" Finch said she always has been dedicated to making improvements and is committed to outworking her competition.
"When we say 'Make sure you do that extra hour of core at home,' she's the girl that's actually doing it," Finch said. "She's taking the time to look at what other kids are doing. She knows the fast times of her competitors, what her goals should be and what she should be shooting for."
Gourrier was one of Nevada's top runners as a freshman and won six of her 10 meets before finishing fourth at the Class 4A state meet. She's never won a cross country state championship, but won seven meets as a sophomore, nine as a junior and is committed to logging career-best times this season.
"Every year I set goals for myself," she said. "Getting those is the biggest (achievement) for me."
Gourrier's personal record in the 5,000 meters is 17 minutes, 56 seconds, and she's hoping to complete the distance in 17 minutes, 45 seconds at some point this season.
She's also striving for a 4:55 mile, which is more than four seconds faster than her state-championship time last spring.
"She got taller and longer, her foot speed is quicker," said her 10th-grade brother, Jalen, who also runs for the Bulldogs. "(Her success) pushes me to go harder."
Gourrier said she's been grateful for the opportunity to run at Centennial, which boasts one of the top cross country and track teams in the state.
She runs alongside a lot of other top runners, and said that having a strong group of teammates has helped her maximize her potential.
"It's painful, it's hard and it's a lot of work," Gourrier said. "But when you get the results you want, it's all worth it."
Contact reporter Sam Gordon at sgordon@reviewjournal.com. Follow @BySamGordon on Twitter.