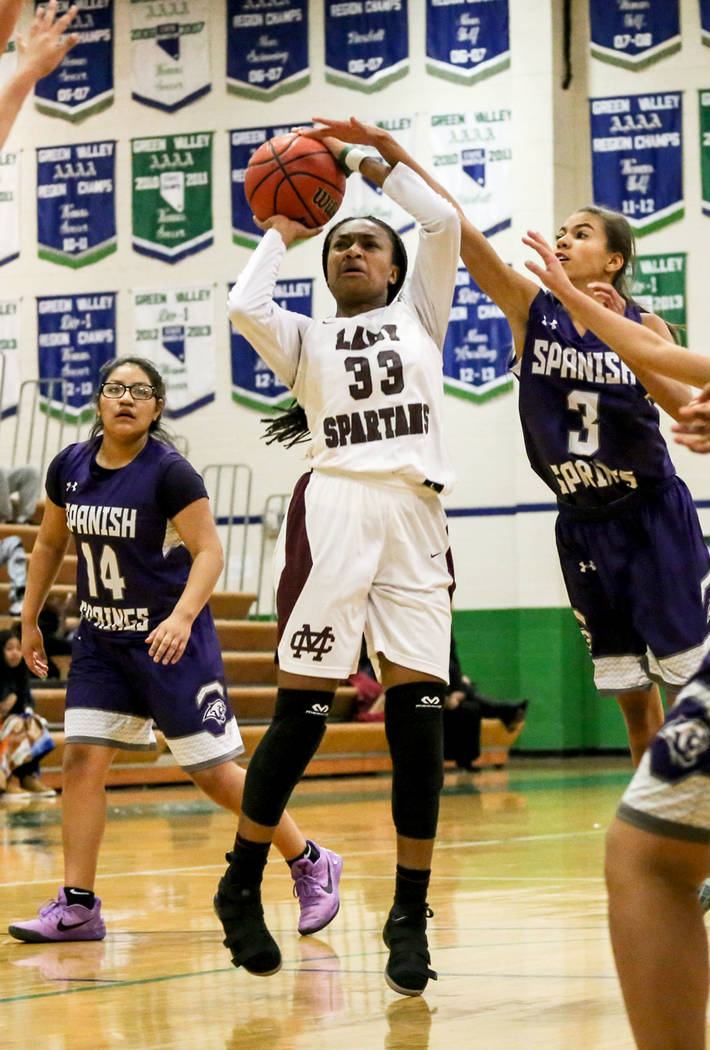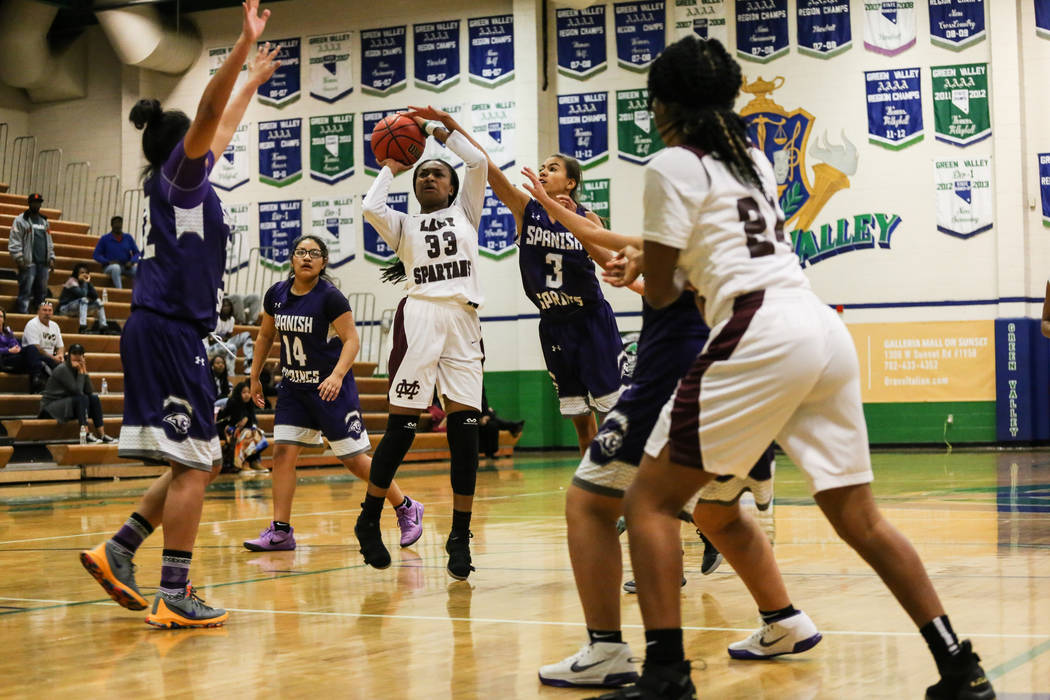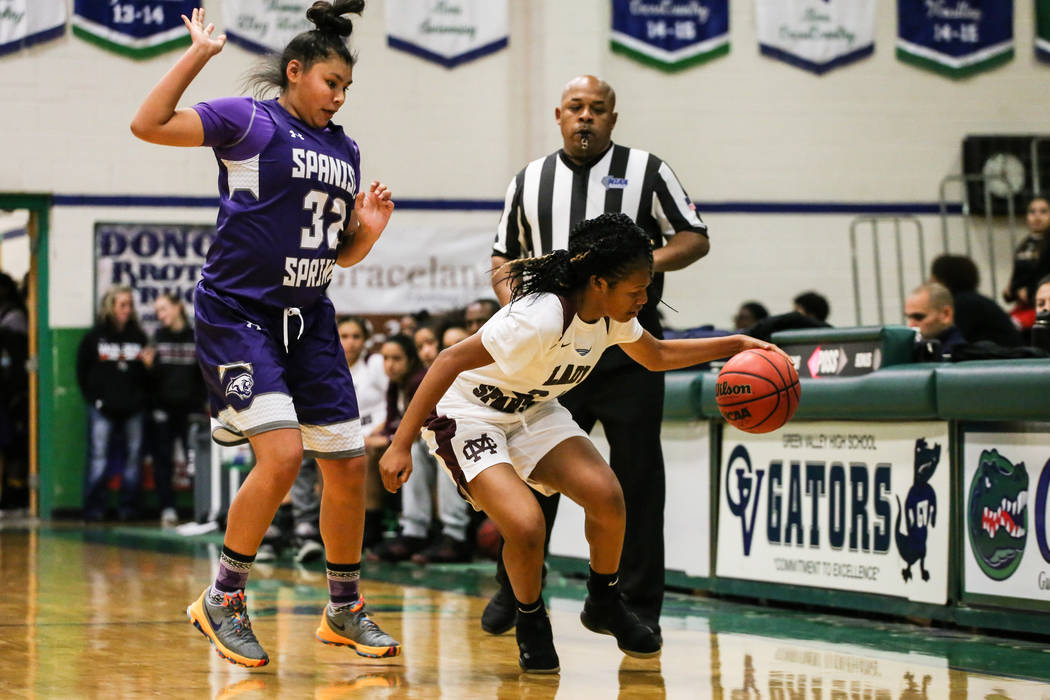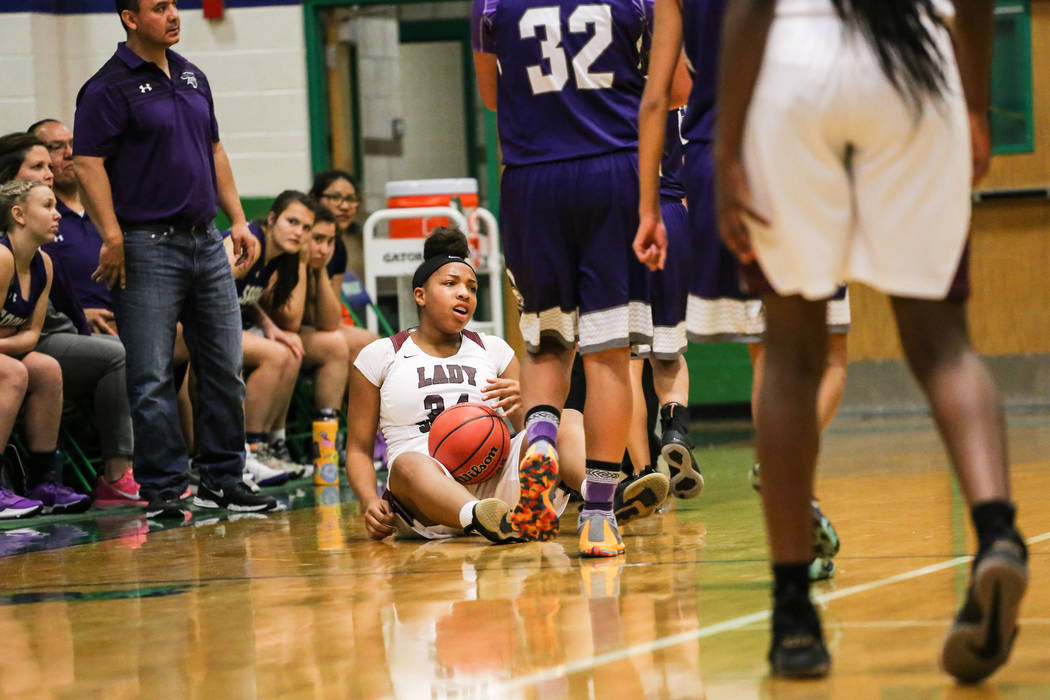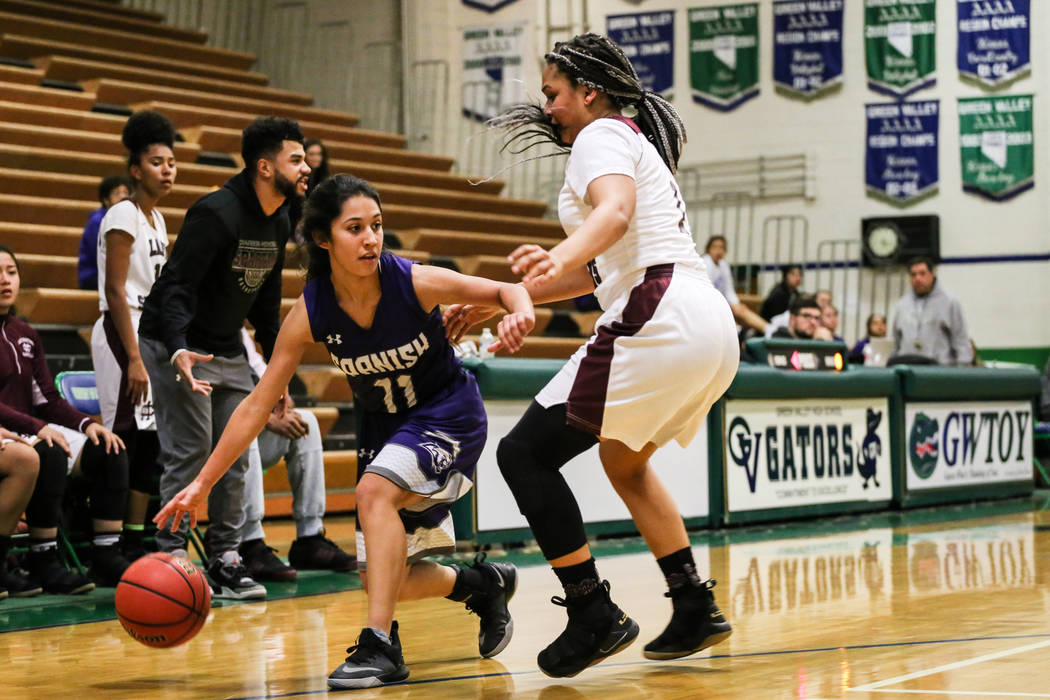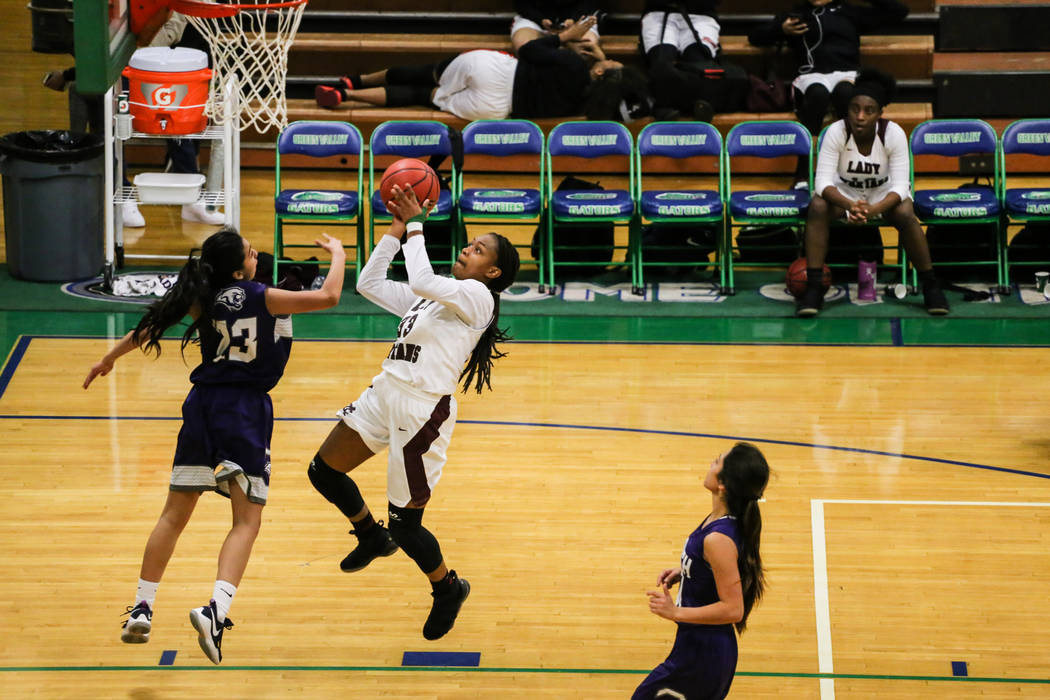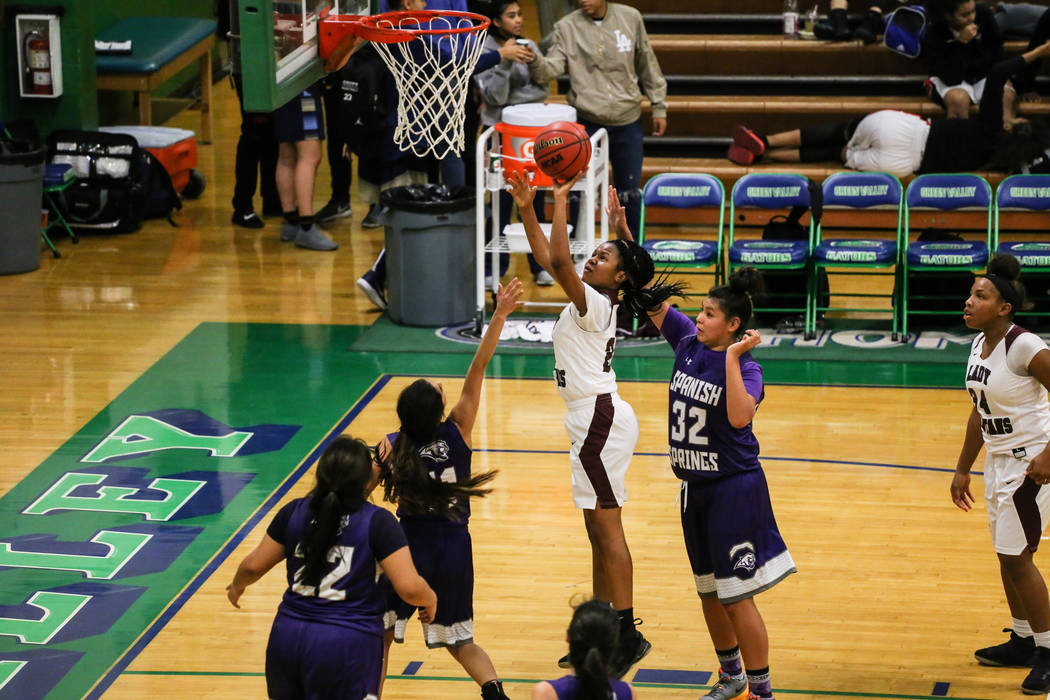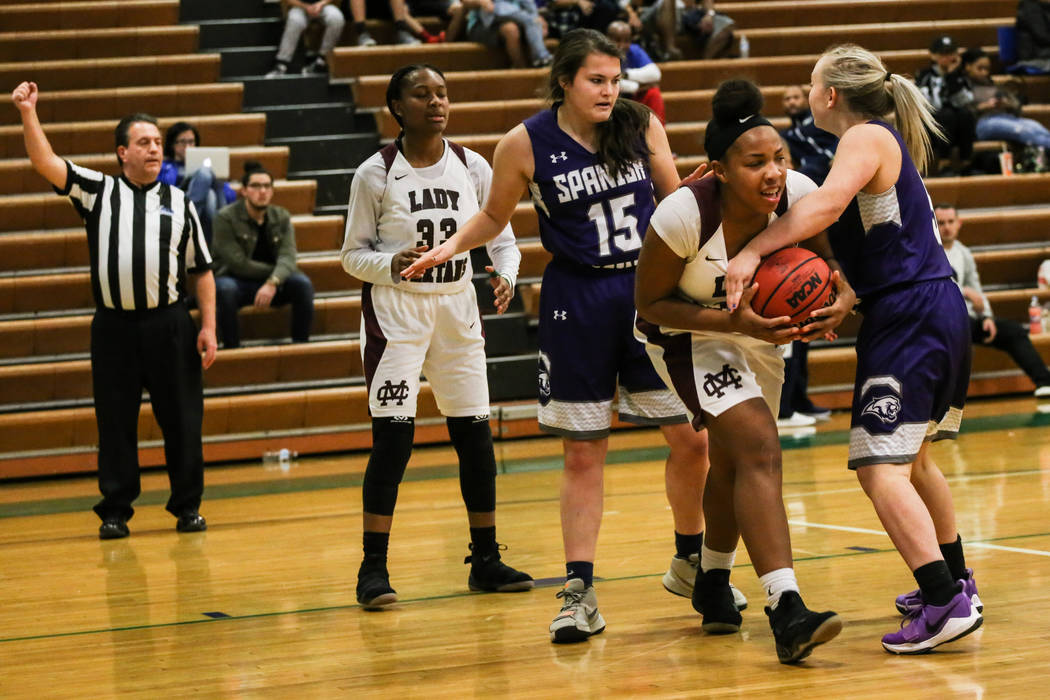 Malcolm Griffin compared Cimarron-Memorial's girls basketball game Thursday afternoon to a hard-fought boxing match.
To his players' detriment, the Spartans were the ones taking all the early blows.
And they couldn't rebound from a first-half knockdown.
Cimarron-Memorial fell behind 18-3 early in the second quarter and couldn't recover in its 54-45 loss to Spanish Springs in the Gator Winter Classic at Green Valley.
"We didn't start well — came out lackadaisical and couldn't rebound from that," Griffin, the Spartans coach, said. "Just came out flat."
Griffin cited a lack of energy and poor execution.
Spanish Springs, one of the Northern Region's top Class 4A teams, sped the Spartans up with its 2-2-1 full-court pressure and took a 14-3 lead after the first quarter.
But Cimarron (9-3) showed the resiliency that has made it one of Southern Nevada's surprise teams this season — a grittiness that should result in a Northwest League playoff spot by season's end.
On Thursday, the Spartans closed the second quarter on a 17-9 run to make it 27-20 at halftime. They pulled within 29-26 with 4:55 left in the third quarter — the closest they'd get — after Elise Young's steal led to an easy bucket in transition for teammate Amoura Whitney.
"We've got a resilient bunch," Griffin said. "It's been like that a lot this year. Almost all of our games. … But we've got to set the tone and be the (team) that punches in the face, not the (team) who's got to get up from the knockdown. We've got to be the attacker."
For most of the first half, they were the victim.
But Griffin was proud his team competed throughout. Cimarron went on a 7-1 run to end the game by forcing four turnovers in the last two minutes.
"(Winning) is unfamiliar to our program," said Griffin, whose team missed the playoffs last year. "Lot of these kids have been in the program for a while now, and my seniors haven't had a winning season. I think they're getting to the point where they're hating to lose more than they like winning. … We've just got to keep trying to wake people up."
Kierra Johnson led Spanish Springs with 15 points. Serena Sanchez had 13 points, and Lauryn Dressler scored 10 for the Cougars.
Contact reporter Ashton Ferguson at aferguson@reviewjournal.com or 702-383-0430. Follow @af_ferguson on Twitter.
Thursday's highlights
Boys
Las Vegas senior guard Donovan Joyner scored a game-high 23 points in a victory over Desert Pines in the semifinals of the Las Vegas Prep Championship at Las Vegas High.
Silverado erased a 20-point deficit and got 22 points from Martell Williams in its 73-71 victory over Basic in the Tri-State Holiday Invitational at Desert Oasis.
Michael Jackson's layup at the buzzer completed Green Valley's comeback from a 10-point deficit. The Gators beat Sacramento Adventist Academy (Calif.) 48-46 in the Rancho Mirage (California) Holiday Invitational.
Girls
Melanie Isbell and Eboni Walker led a balanced attack for Centennial with 11 points apiece as the Bulldogs took down visiting Millennium (Arizona) in the Las Vegas Holiday Classic 59-38.
London Pavlica led all scorers with 22 points and Jahnae Nickels scored 13 in Liberty's 78-21 rout of Chaparral in the Gator Winter Classic at Green Valley.