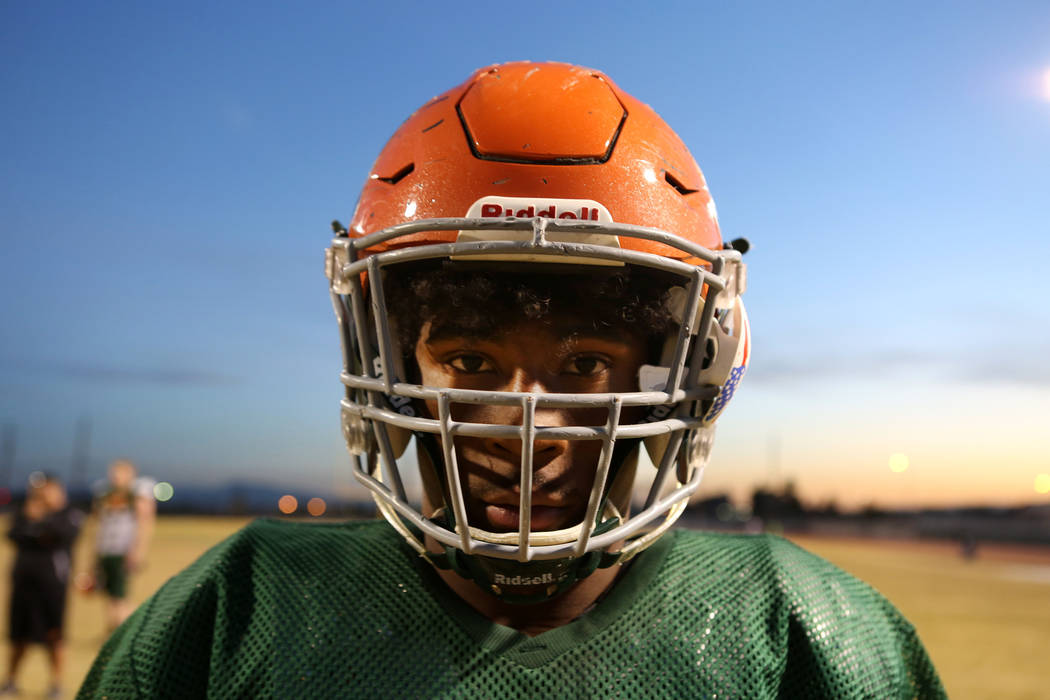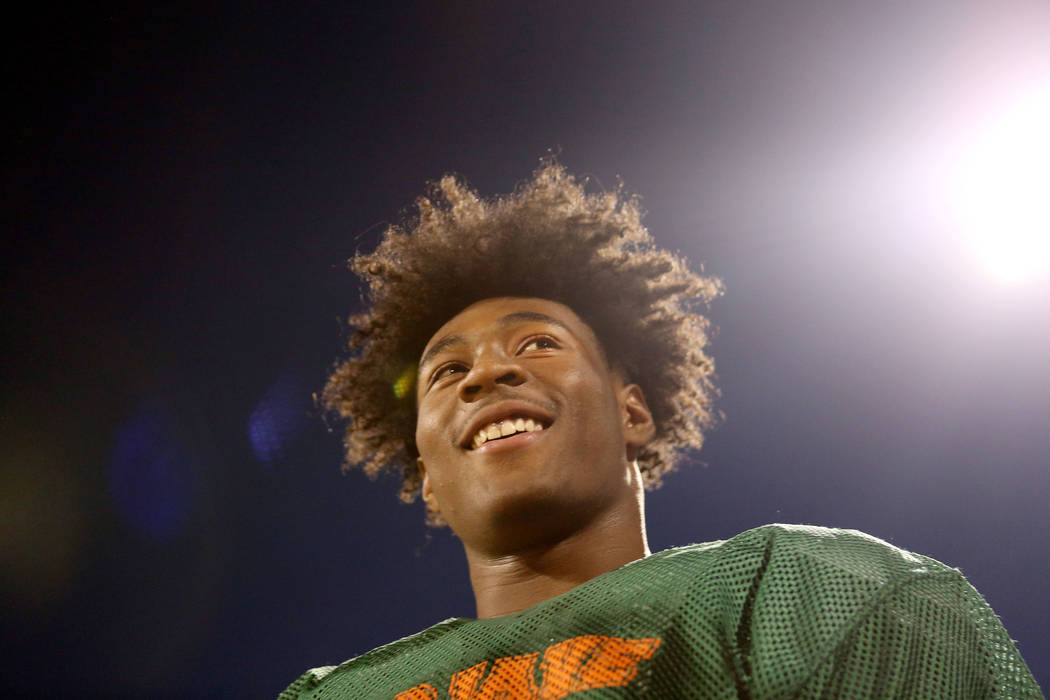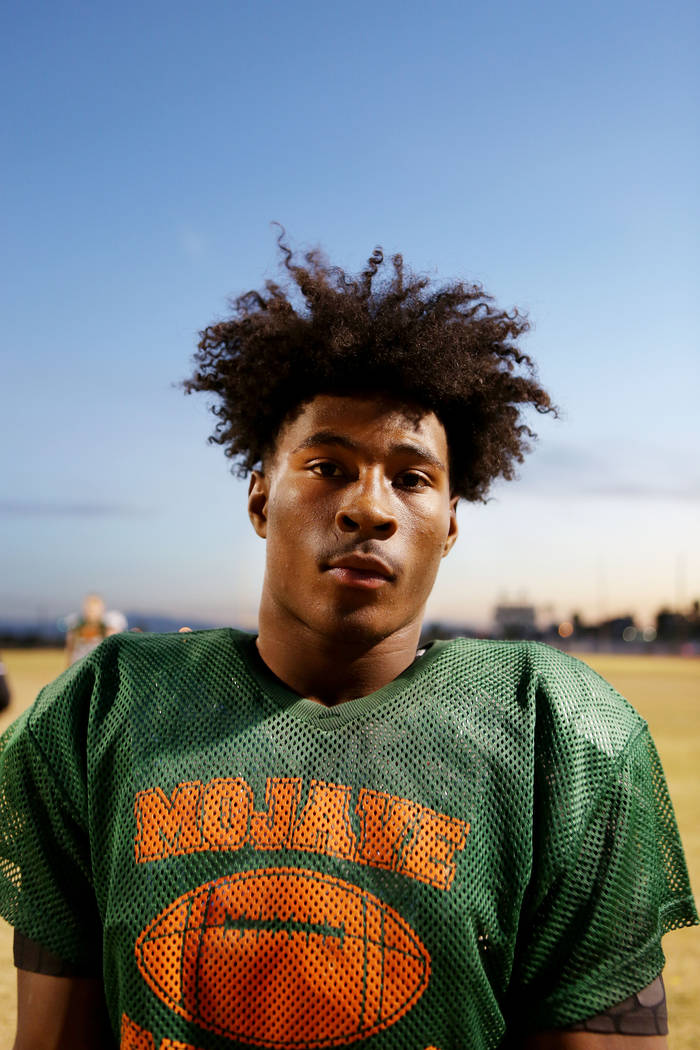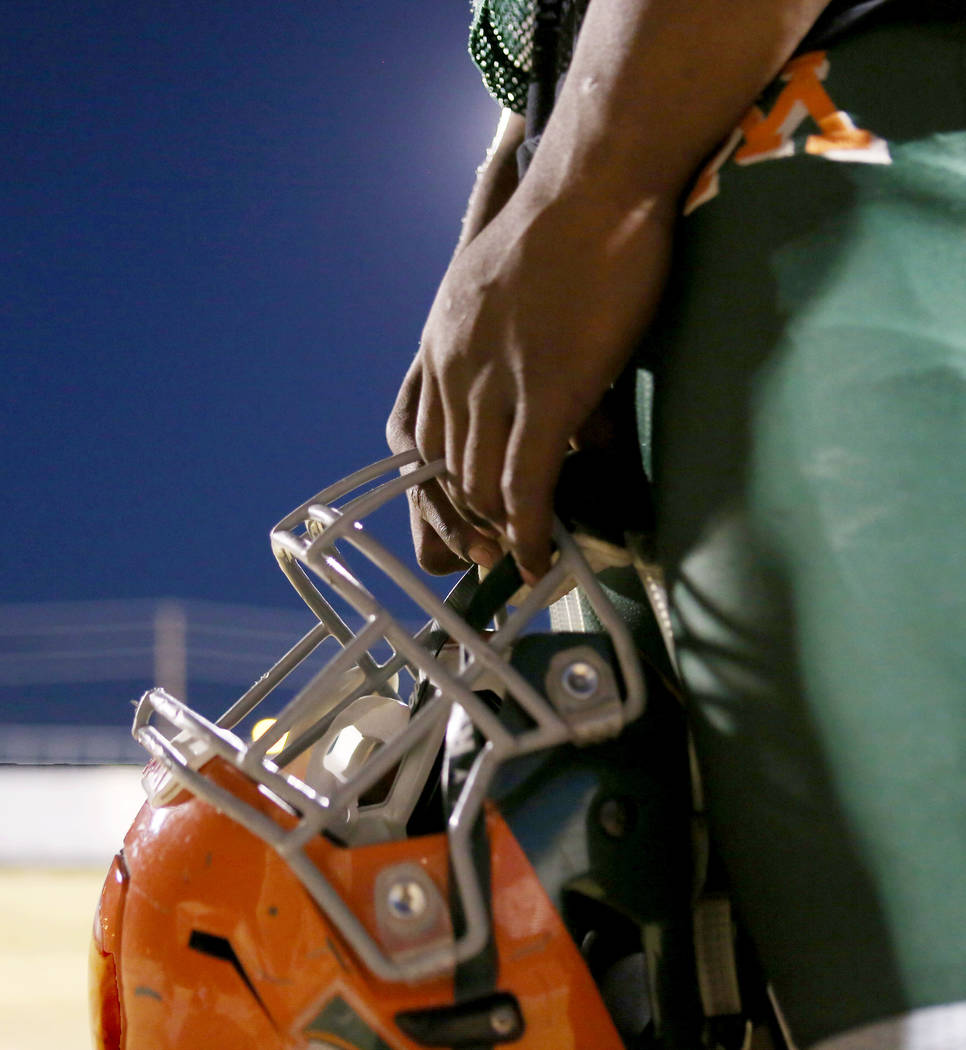 A classmate promised Mojave junior running back Tawee Walker a pair of Adidas Yeezy — Kanye West's pricey, stylish signature shoes — if he rushed for 1,700 yards this season.
"I was like 'All right, bet. We're going to do that,' " Walker said. "I got 215 yards to go."
And at least one more game to do it.
Walker, in his first year as a starting varsity tailback, has emerged as one of the premier football players in Southern Nevada. He led the Rattlers (9-2) to the best season in program history and a berth in the Class 3A state semifinals against Fernley (10-1). The game is scheduled for 1 p.m. Saturday at Fernley.
The 5-foot-9-inch, 195 pounder employs a punishing, downhill running style, a la one Adrian Peterson, his favorite NFL player. He has 1,485 rushing yards and 18 touchdowns while averaging 10.1 yards per carry.
He also starts in the defensive backfield and leads Mojave with 60 tackles.
"He brings that explosiveness that we need," Rattlers coach Abraham Gonzalez said. "Whatever we need, he's able to go out there and do it for us. And he's able to do it exactly when we need it."
Gonzalez retooled the Rattlers' offense around Walker after hiring his father, Kevin, a longtime youth coach, as his offensive coordinator before the season.
The elder Walker groomed Tawee to play football, and used to keep a helmet and pads in the trunk of his car to appease his enthusiastic son, who wanted to compete every time they drove past a park.
"We're driving by somebody's practice, he wanted to go out there and hit," Kevin said. "It was actually to the point where I had to slow him down."
The only thing, however, that slowed him was an injury.
Walker was hit late and broke his left femur against Bishop Gorman's feeder program in the fifth grade, damaging his growth plate. Doctors intentionally broke his other growth plate when he was a seventh-grader to ensure his legs would be the same size.
He endured a grueling rehabilitation program and sat out his eighth-grade season to participate in track and field to regain his speed.
Walker had metal stabilizer plates in his legs until the end of a sophomore season in which he started at defensive back for the Rattlers. Knowing he wouldn't get any taller, he focused on weight training, bench pressing 275 pounds and squats at 405.
"He ain't going to get longer," Kevin said. "But he's going to get stronger and thicker."
Tawee touts his health now and claims he is at full strength, minus the natural wear and tear that accompanies the football season. After it concludes, he plans to distribute his game tape to college programs across the country and insists he's a NCAA Division I player.
Nobody at Mojave disagrees.
"I think I'm the best running back in the state right now," Walker said. "People really have been doubting us … It's crazy."
Contact reporter Sam Gordon at sgordon@reviewjournal.com. Follow @BySamGordon on Twitter.