NHL season-ticket deposit drive reaches 9,000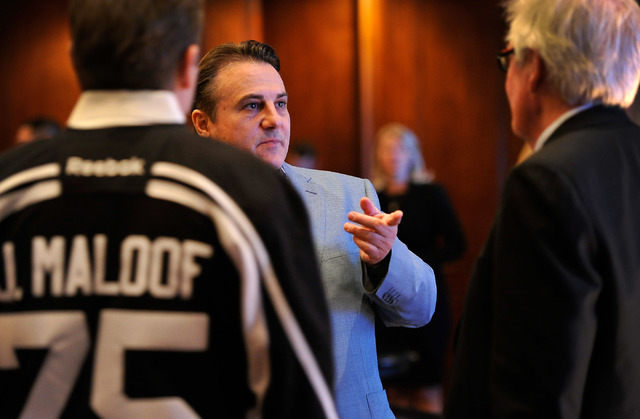 The Foley-Maloof ownership team seeking a National Hockey League team for the Las Vegas market said Sunday it has bypassed 9,000 season ticket deposits toward its goal of 10,000 deposit commitments.
Bill Foley, the lead investor in the NHL team bid, announced the ticket deposit campaign on Feb. 10 during a press conference attended by NHL Commissioner Gary Bettman. Ticket deposits, which are 10 percent of a season deal, cost $150-$900. They will be refunded if the NHL does not award a team to Foley-Maloof and the Las Vegas market.
Foley-Maloof wants at least 10,000 season ticket deposits in the Las Vegas area to show the NHL that the market is a viable one for big-league hockey.
Foley is chairman of a mortgage company based in Jacksonville, Fla. and has bought a house in Summerlin in anticipation of successfully launching the NHL franchise.
Foley is partnering with the Maloof brothers of Las Vegas, who formerly owned the Sacramento Kings of the National Basketball Association from 1998-2013.
Foley would own a 80 percent stake in the team, while the Maloofs would control 20 percent.
Foley-Maloof hopes the team will start in 2016-17, playing at the $375 million arena being built by MGM Resorts International and Anschutz Entertainment Group behind the New York-New York hotel-casino on the Strip.
The arena, which will hold 17,500 fans for hockey, is scheduled to open in April 2016.

Rooftop hockey at the Plaza never got off the ground
More coverage
Complete coverage of the various stadium and arena proposals.