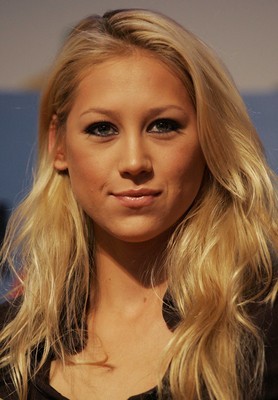 It might not have the zaniness of, say, Charles Barkley racing Dick Bavetta, but the NBA's plan to have three players engage in a spirited game of H-O-R-S-E today during All-Star Weekend festivities in Phoenix might be entertaining.
Kevin Durant, O.J. Mayo and Joe Johnson will be matching creative wits. Anything goes except dunking, and a referee will make sure the shots are replicated accurately.
In H-O-R-S-E, a player must match his opponent's shot; otherwise, the player gets a letter. The first one to get to H-O-R-S-E loses.
The playground game will be contested outside in a specially designed court the NBA uses for its All-Star activities. Hopefully, the wind will be whipping around the court to spice things up.
None of the players will reveal what they have in store. One blogger suggested bouncing a free throw off TNT announcer Ernie Johnson's head. Better yet, make the participants wear one of sideline reporter Craig Sager's suits instead of their NBA team uniforms. Sure, it'll be brutal on the eyes, but who takes these competitions seriously anyhow?
• NO COMEBACK — Anna Kournikova still gets excited being on the tennis court. Not excited enough, though, to rejoin the women's tour. Which is too bad for all of her male fans.
"The reason why I really haven't come back seriously is my health," said Kournikova, who is participating in this weekend's Champions Cup in Boston. "I don't think I can survive it. I don't think I can hold up with my back."
Kournikova and Martina Hingis won Australian Open doubles titles in 1999 and 2002. The Russian player also reached the Wimbledon semifinals in 1997 and was ranked as high as eighth in women's singles.
Today, she'll play two mixed doubles exhibition matches with Tracy Austin and two men during the Champions Cup, an eight-tournament series featuring retired male players. The field for the three-day event that started Friday is made up of Pete Sampras, John McEnroe, Mats Wilander, Jim Courier, Todd Martin and Mikael Pernfors.
"I love playing, still being on the court and playing mixed doubles," said Kournikova, 27, who plans to play in other Champions Cup events and in World Team Tennis with St. Louis in the 10-team league.
• REVOKE HIS LICENSE — If you're a New York Mets fan, pray this isn't an omen for the season.
Pitcher Mike Pelfrey avoided serious injury after a cart mishap at a Florida golf course Wednesday.
At the wheel, Pelfrey headed onto an adjacent hole to retrieve an errant shot from a sand trap when he saw a drive from the tee coming toward him. He took evasive action and wound up tipping the cart over into the trap.
No one was hurt, and his companions — fellow Mets Ryan Church, Brian Schneider, Johan Santana and Carlos Muniz — helped him get the cart back upright.
Pelfrey, likely the No. 2 starter in the Mets' rotation, wore a motorcycle helmet during Thursday's workout in Port St. Lucie, Fla. Fellow Mets pitcher John Maine announced he was revoking Pelfrey's driving privileges.
COMPILED BY STEVE CARP LAS VEGAS REVIEW-JOURNAL