Dolphins discuss cutting Ndamukong Suh
March 12, 2018 - 11:34 am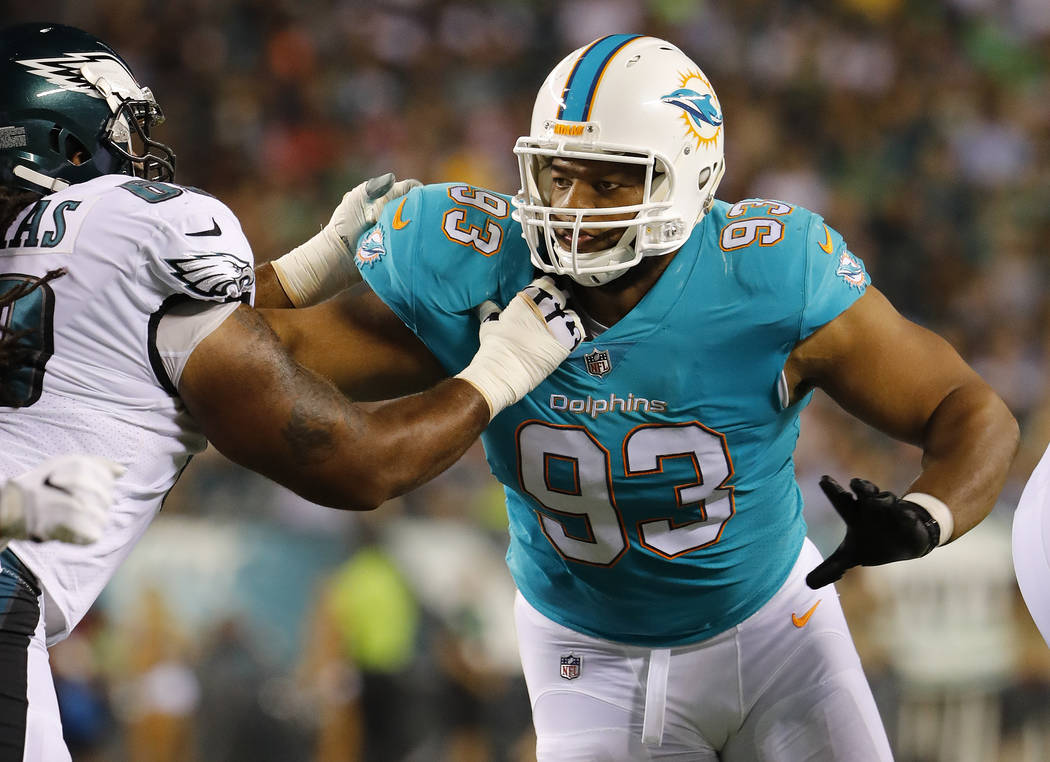 MIAMI — The Miami Dolphins appear ready to move on without their defensive anchor.
Miami is discussing releasing five-time Pro Bowl tackle Ndamukong Suh when the NFL's new year begins Wednesday, a person familiar with the situation said Monday. The person said nothing has been finalized, and confirmed the conversations to The Associated Press on condition of anonymity because the Dolphins have not commented.
Suh's release is expected unless he agrees to a significant contract restructuring, which is unlikely. He signed a $114 million, six-year deal with the Dolphins when he joined them in 2015, and his base salary this year would be $17 million.
"Stay tuned," Suh said in a video posted on Twitter. "There will be some exciting news going on."
⏱ 5:25 AM
📍 Seattle, WA#RiseAndGrind pic.twitter.com/ABbCAvutj3

— Ndamukong Suh (@NdamukongSuh) March 12, 2018
The 305-pound Suh clogs the middle and usually draws double teams, but he's not a playmaker and has had only 15½ sacks in three years with Miami. He has a reputation for needless penalties and dirty play, while his aloof personality raised questions about his leadership.
His anticipated departure would be the latest move in an attempt to change the locker room culture under Adam Gase, who heads into his third season as coach.
Running back Jay Ajayi was traded last season, and receiver Jarvis Landry was traded last week. Gase clashed at times with both.
Suh, 31, has never won a playoff game, and with him last year, Miami finished 29th in run defense and 26th in sacks last year. He had 4 1/2 sacks and 48 tackles for the Dolphins, who went 6-10.
Suh was the No. 2 overall draft pick in 2010 by the Detroit Lions. He has been a model of durability, missing only two games in his eight-year career.