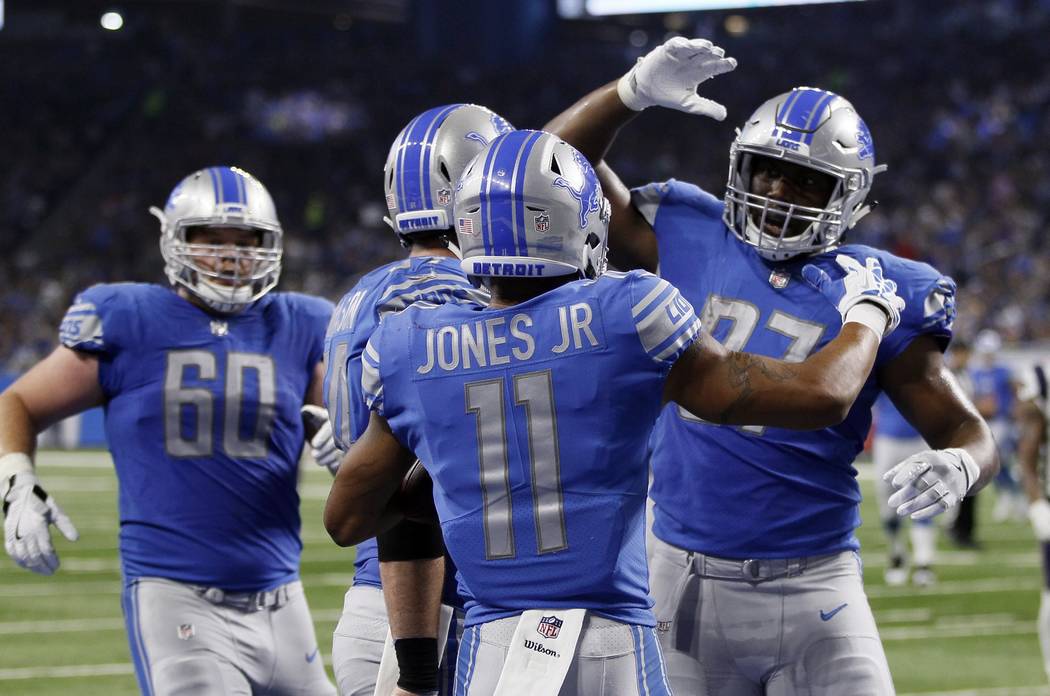 ALLEN PARK, Mich. — The New England Patriots may have a new challenge to overcome when they begin defending their Super Bowl title in less than two weeks.
Julian Edelman, who led the team in receptions and yards receiving last year, limped off the field with an injured right knee early in New England's 30-28 victory over the Detroit Lions on Friday night.
The preseason victory may have been costly.
Edelman was injured as he was tackled by safety Tavon Wilson, a former teammate, after having three receptions for 52 yards in a four-play stretch. He was evaluated in a blue tent behind his team's bench briefly before being taken to the locker room on a cart and getting ruled out for the game.
Edelman was hurt on the opening possession that ended with Tom Brady throwing his first of two touchdown passes to Chris Hogan in a 30-28 victory over the Detroit Lions on Friday night.
"We've got great chemistry together, and he's an incredible player," Brady said. "But someone will have to step up."
Brady was 12 of 15 for 174 yards with two TDs and an interception. He helped New England take a 24-0 lead late in the first quarter and the 40-year-old, five-time Super Bowl champion was in midseason form.
"He's as good as they come," Detroit coach Jim Caldwell said. "He gets the ball out quickly. He makes good decision. He's an unusual guy. There hasn't been anybody who has stopped him since he has been in this league."
If Edelman has to miss any games during the regular season, New England may lean on players such as Hogan and Danny Amendola to fill his role as a slippery receiver in the slot. Edelman led the Patriots with 98 receptions and 1,106 yards receiving last season and was a key player during their championship run.