All gold buckles up for grabs in final go-round of NFR
December 15, 2017 - 9:51 pm
Updated December 15, 2017 - 9:52 pm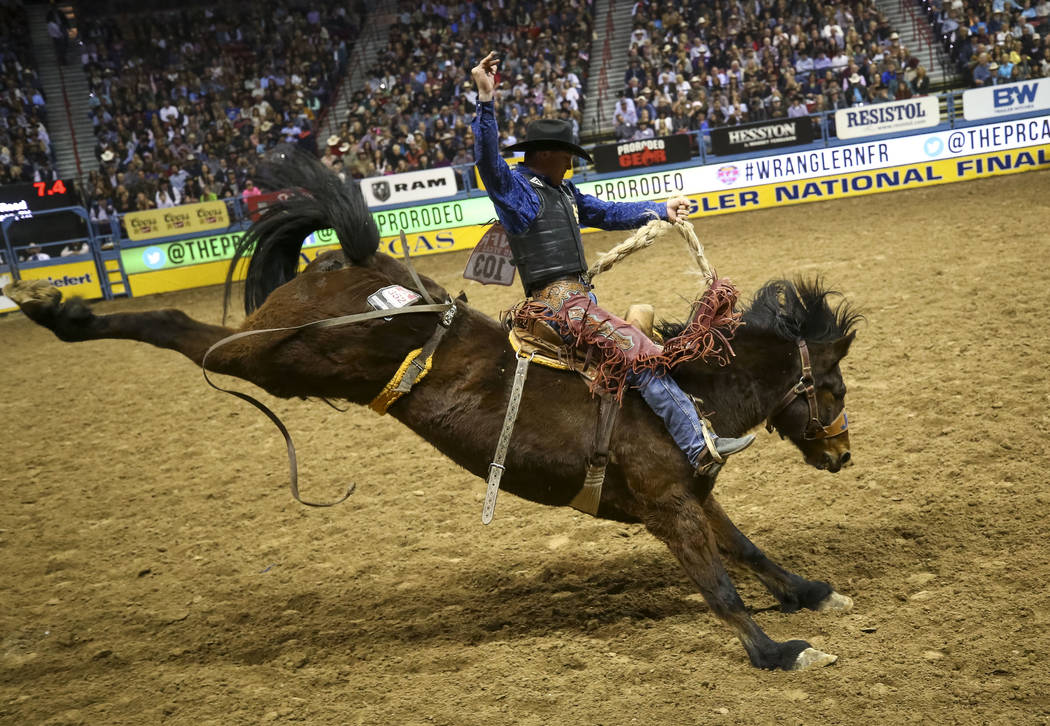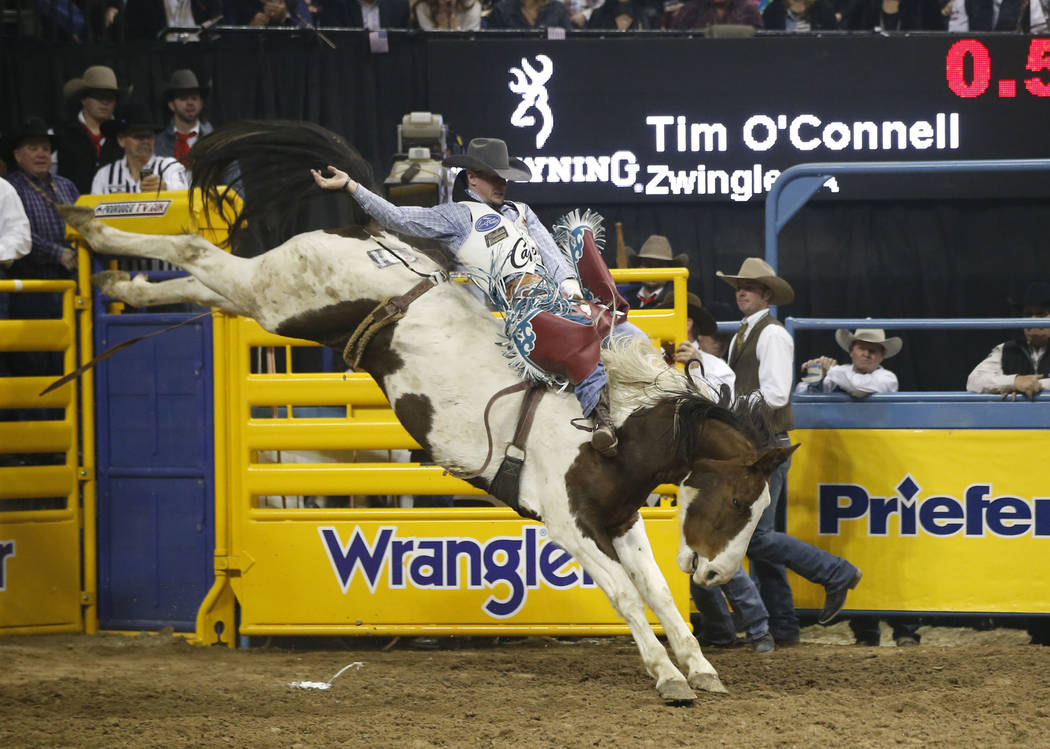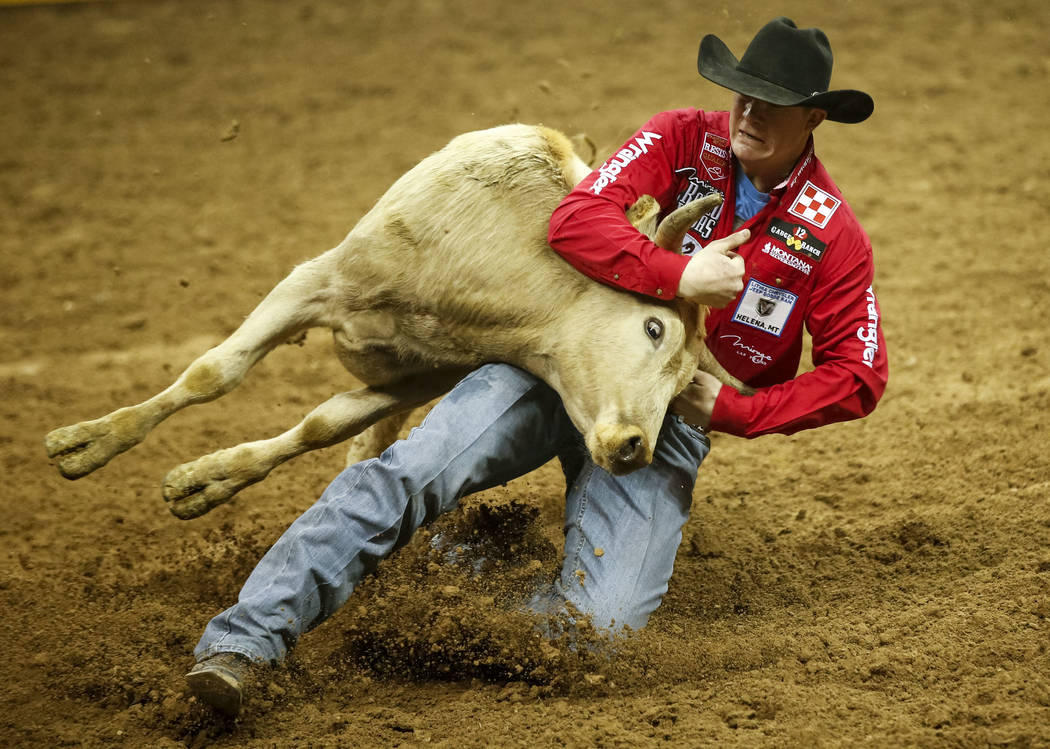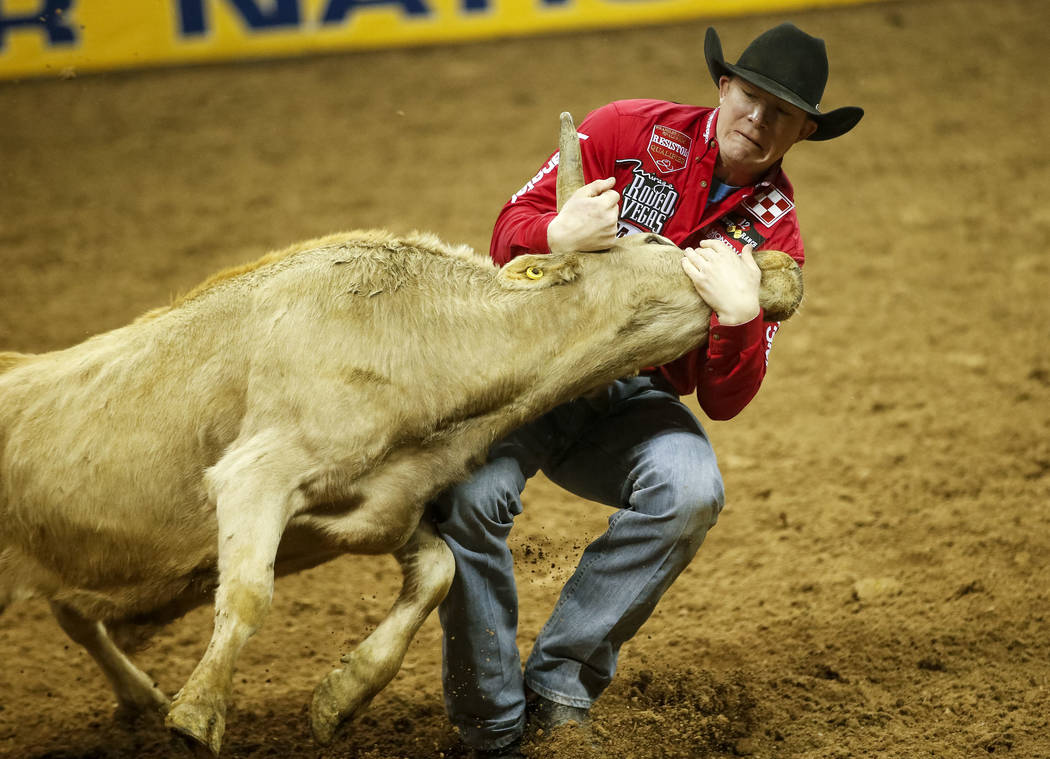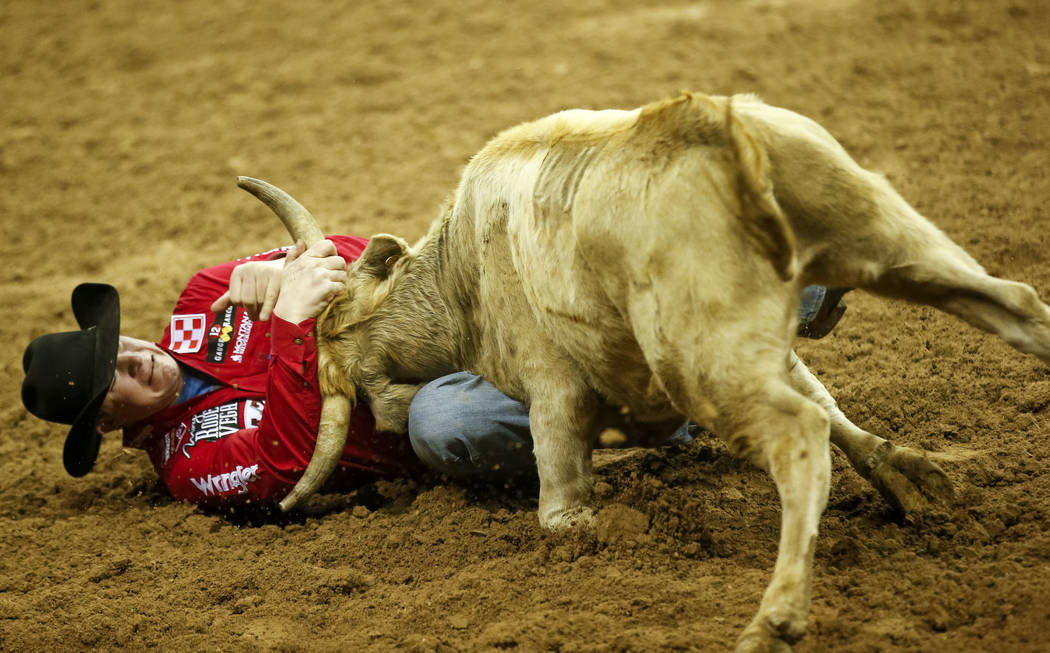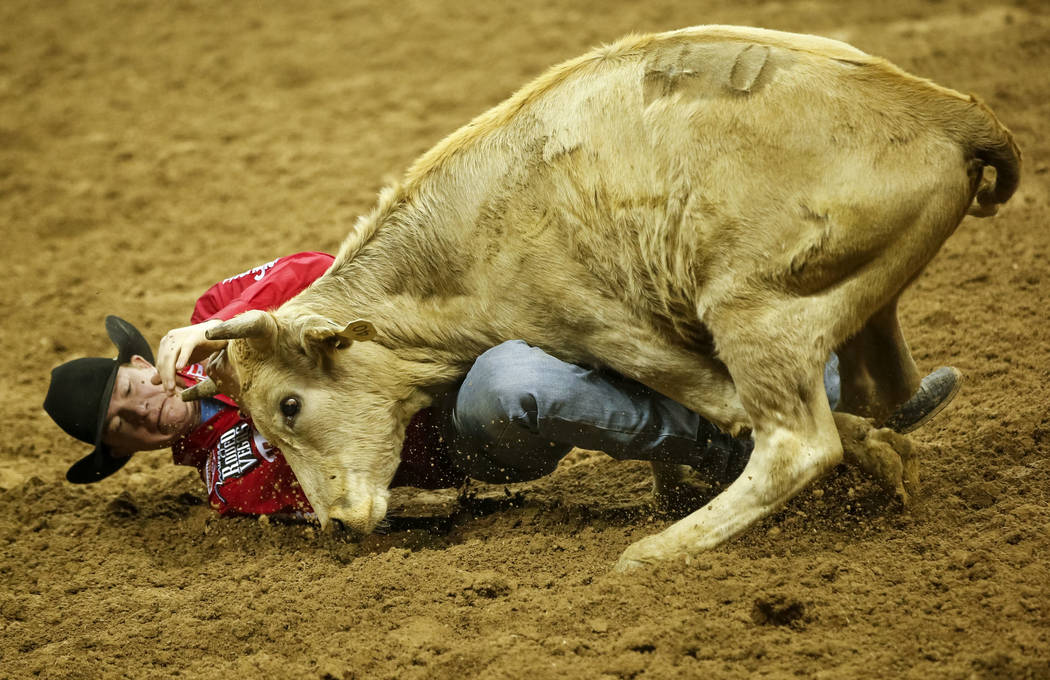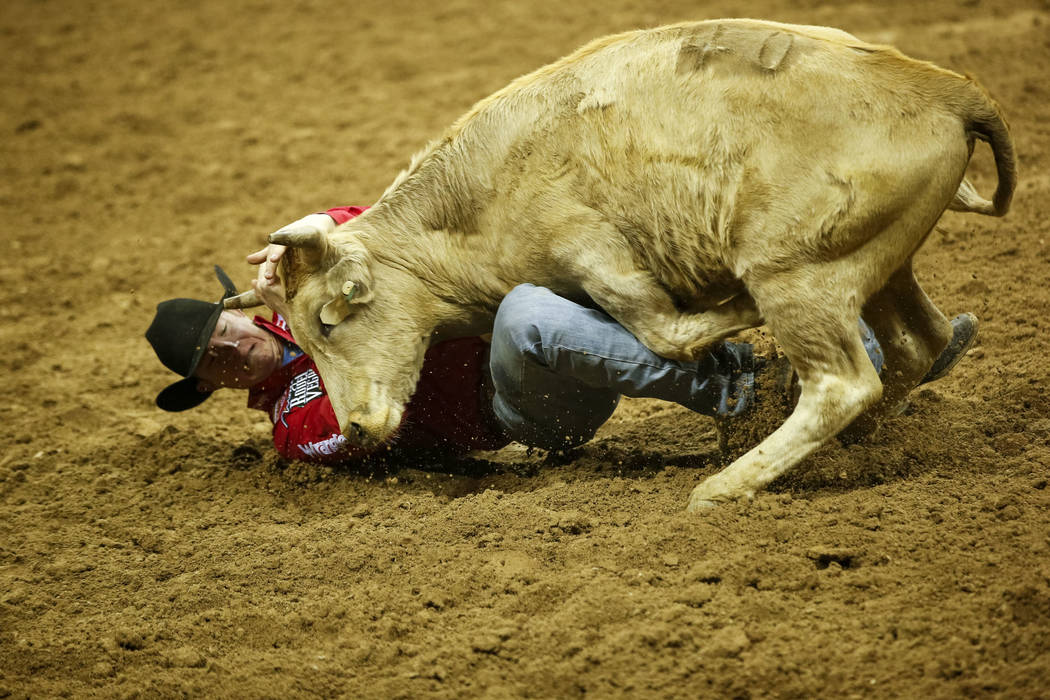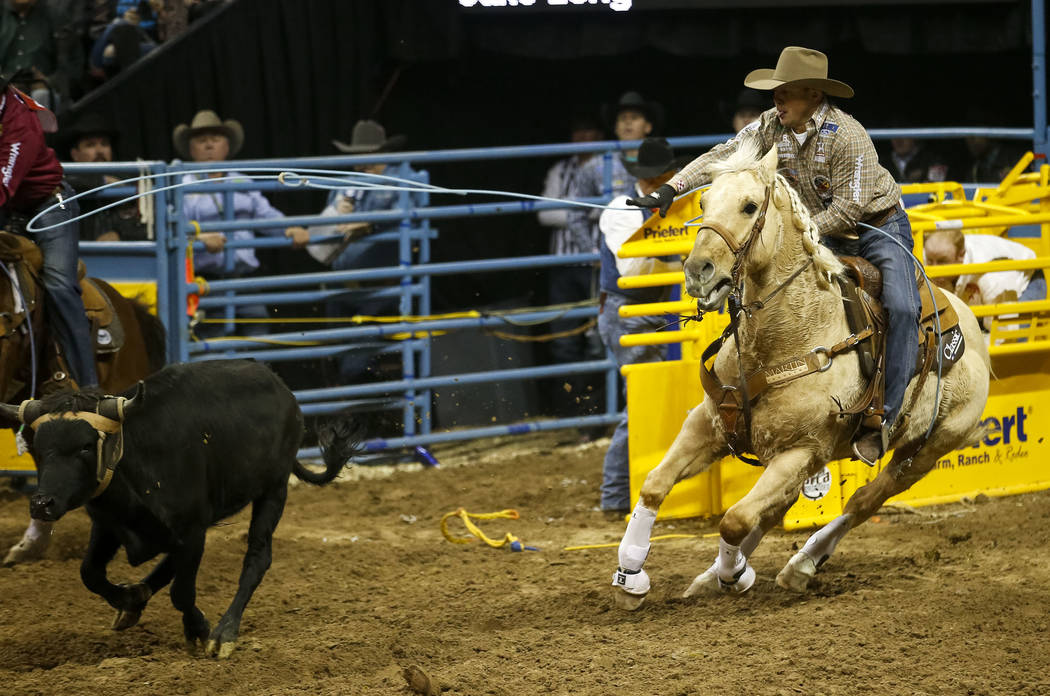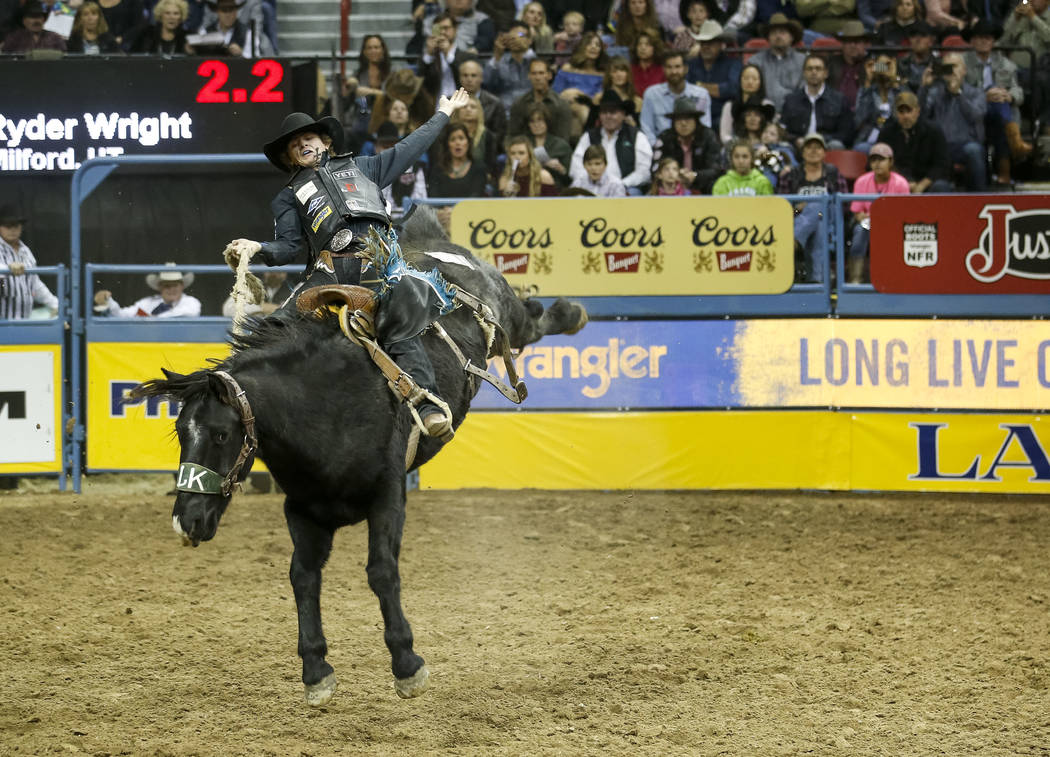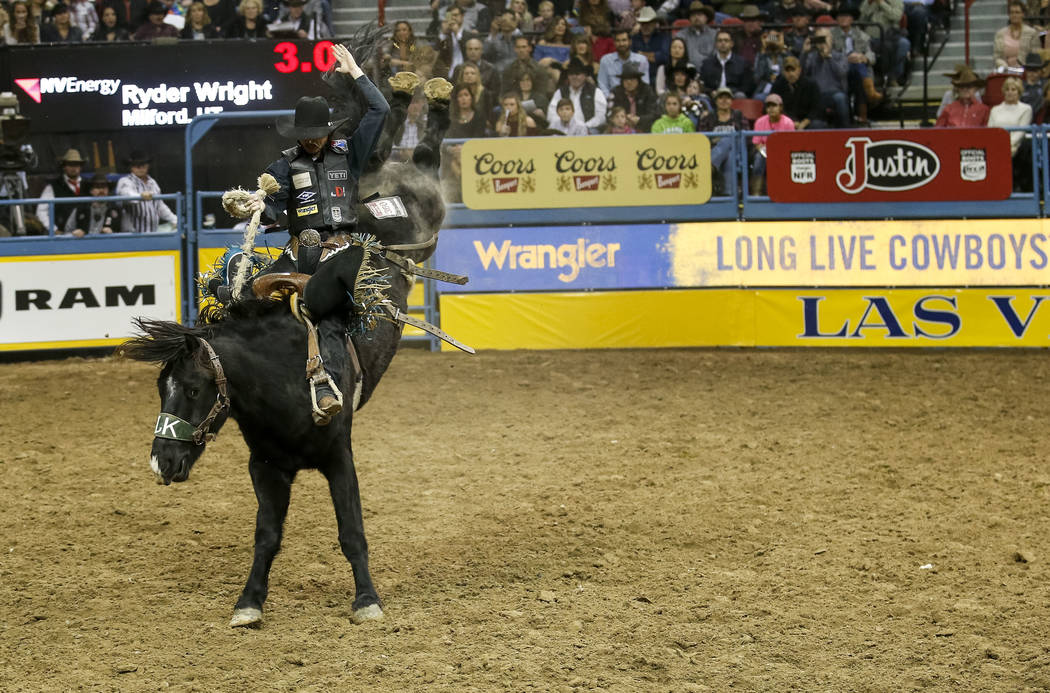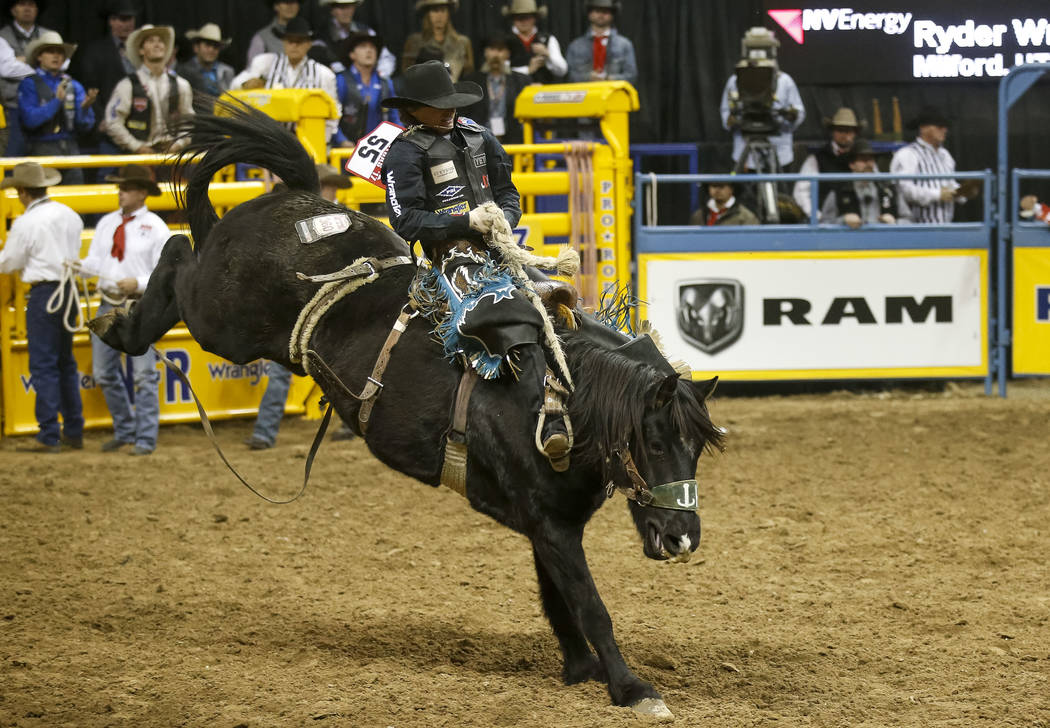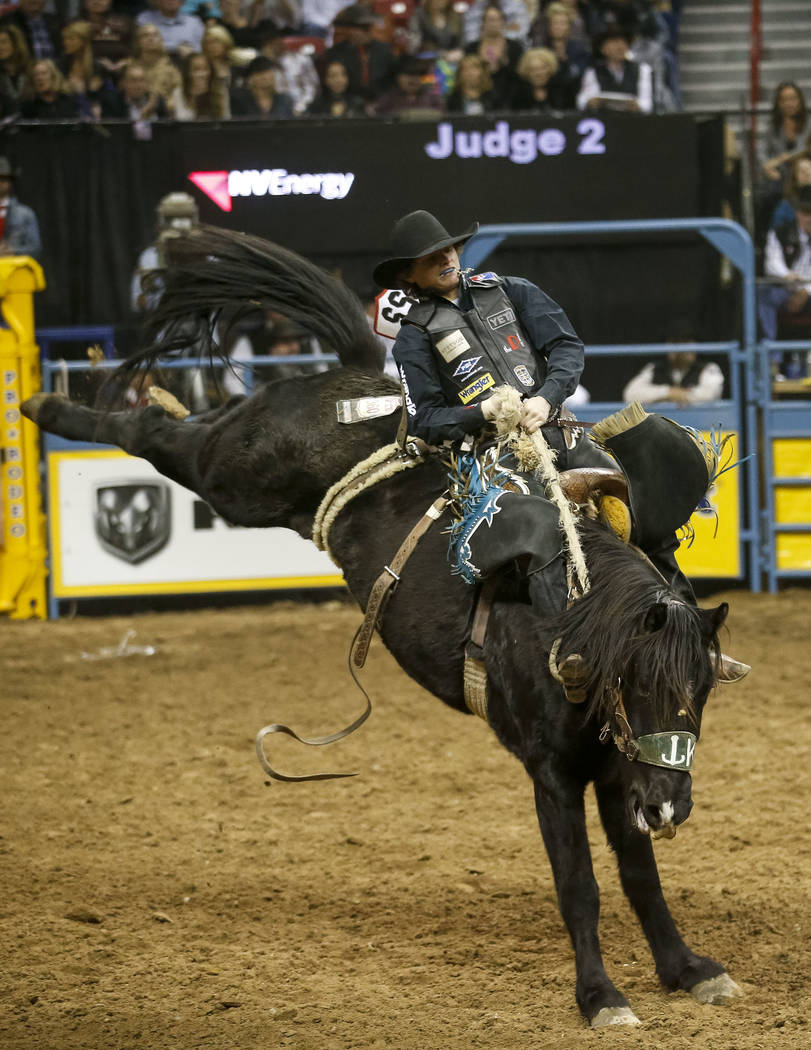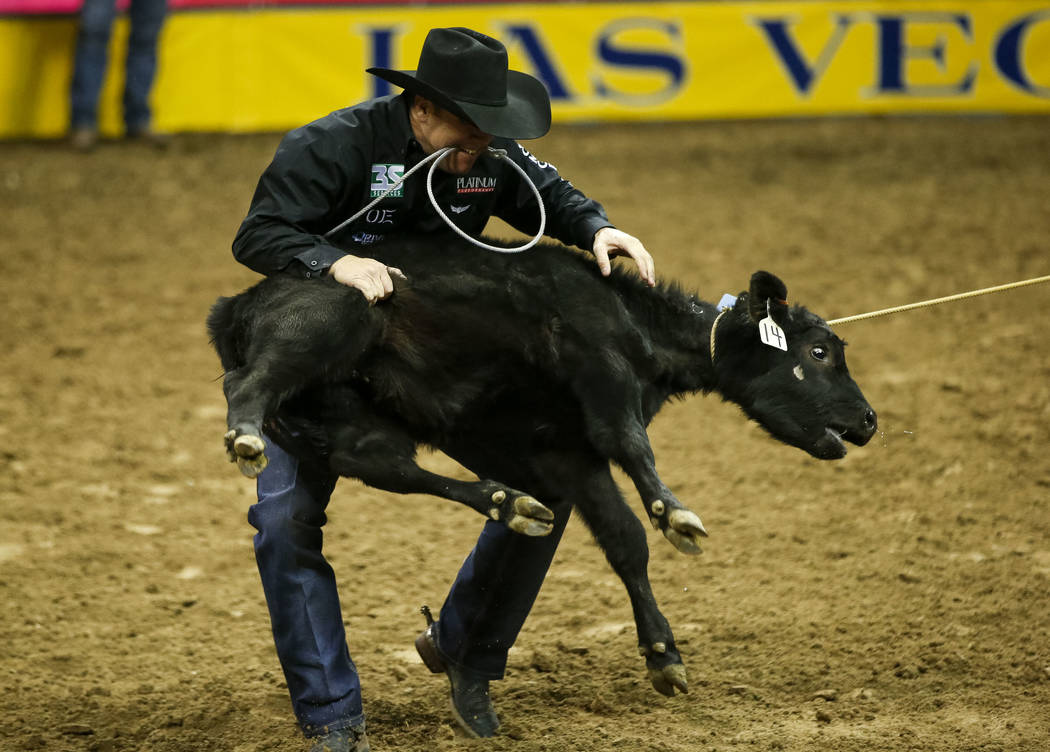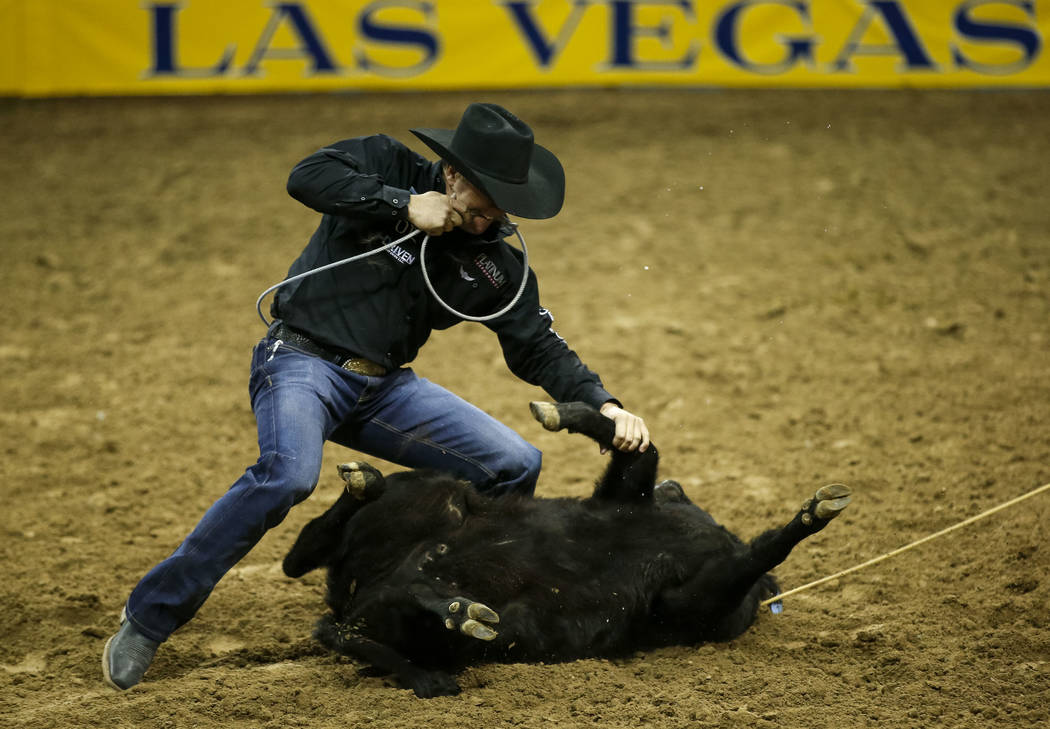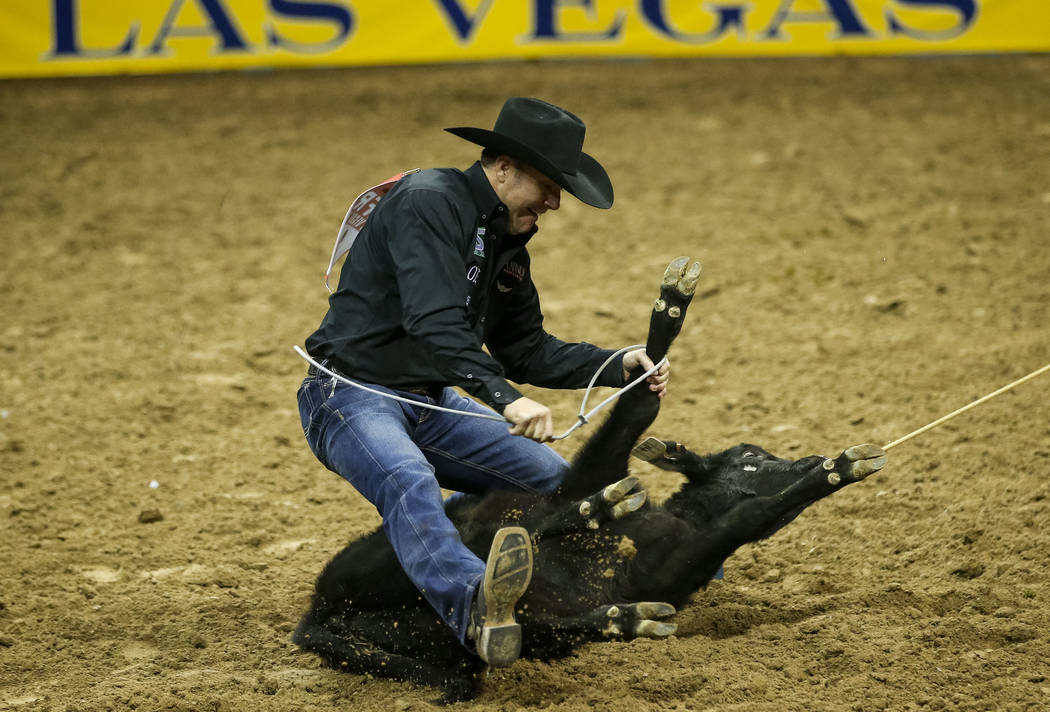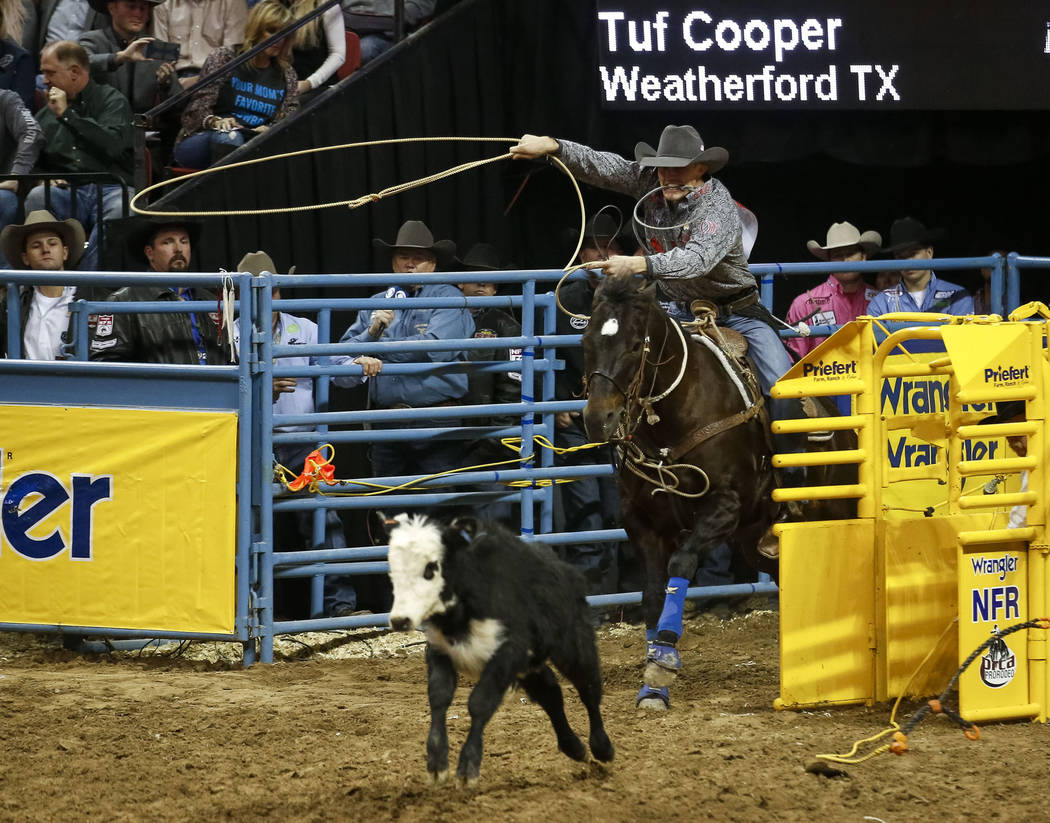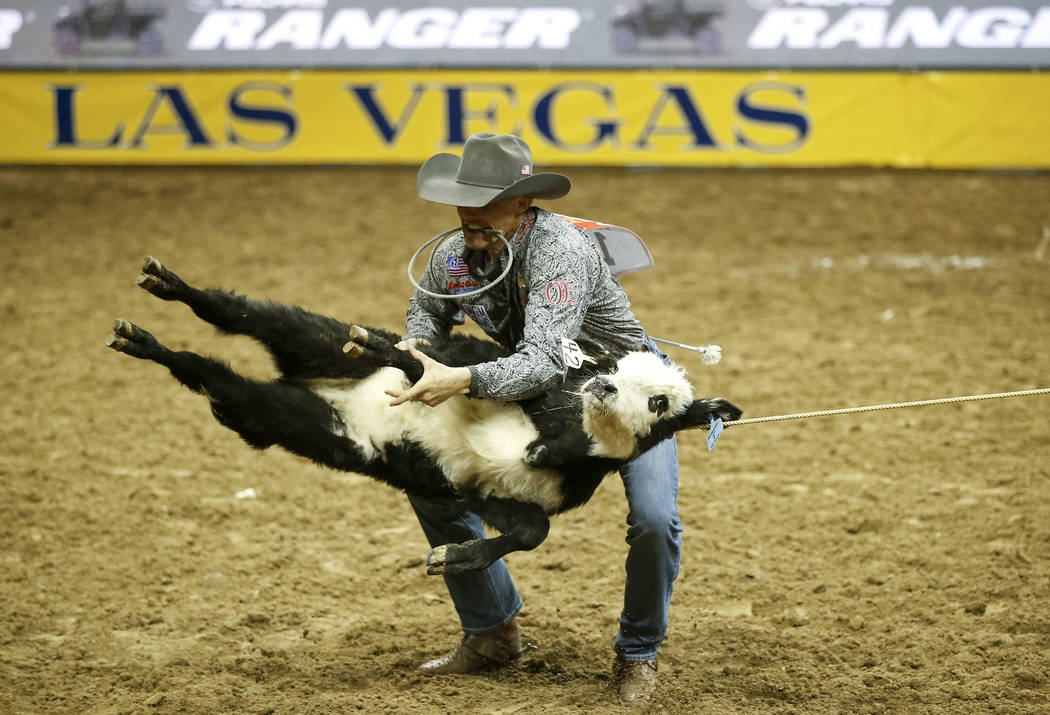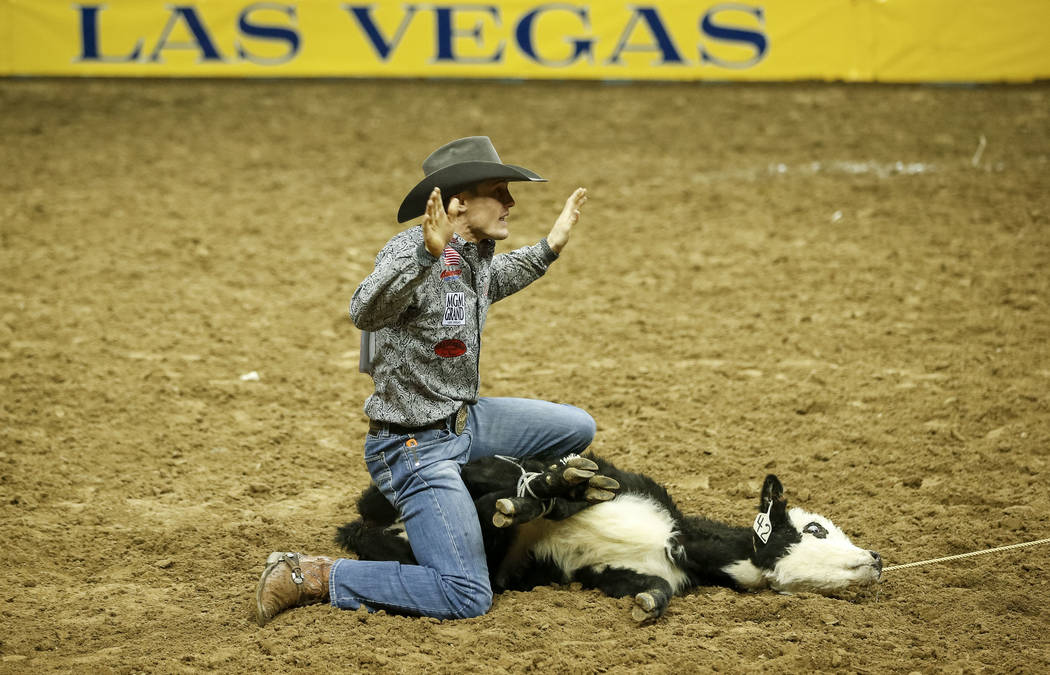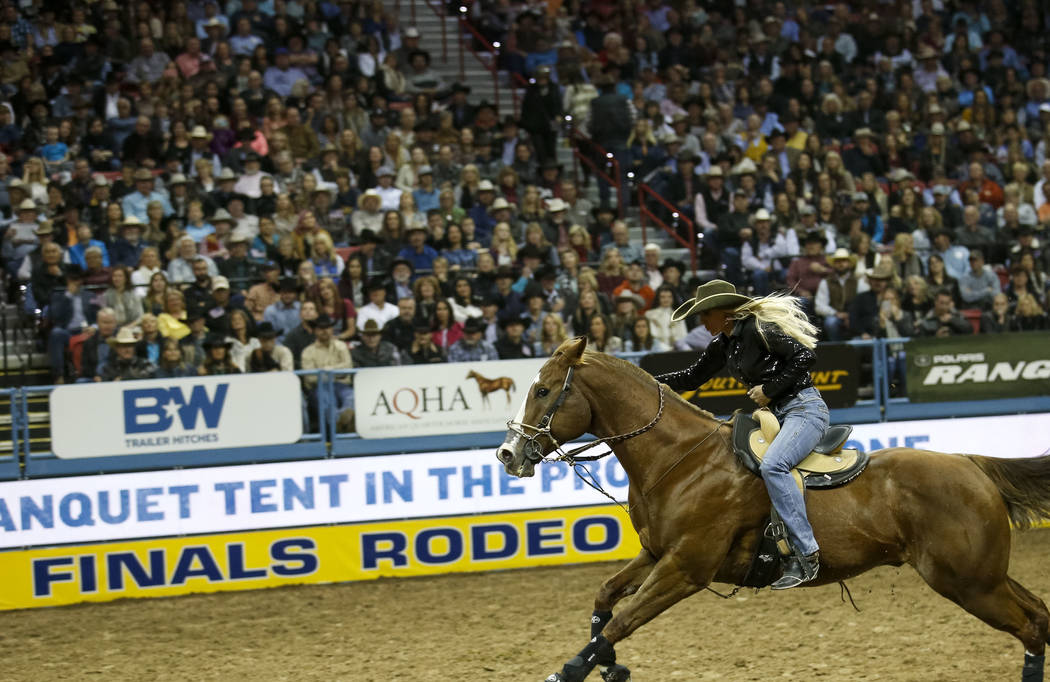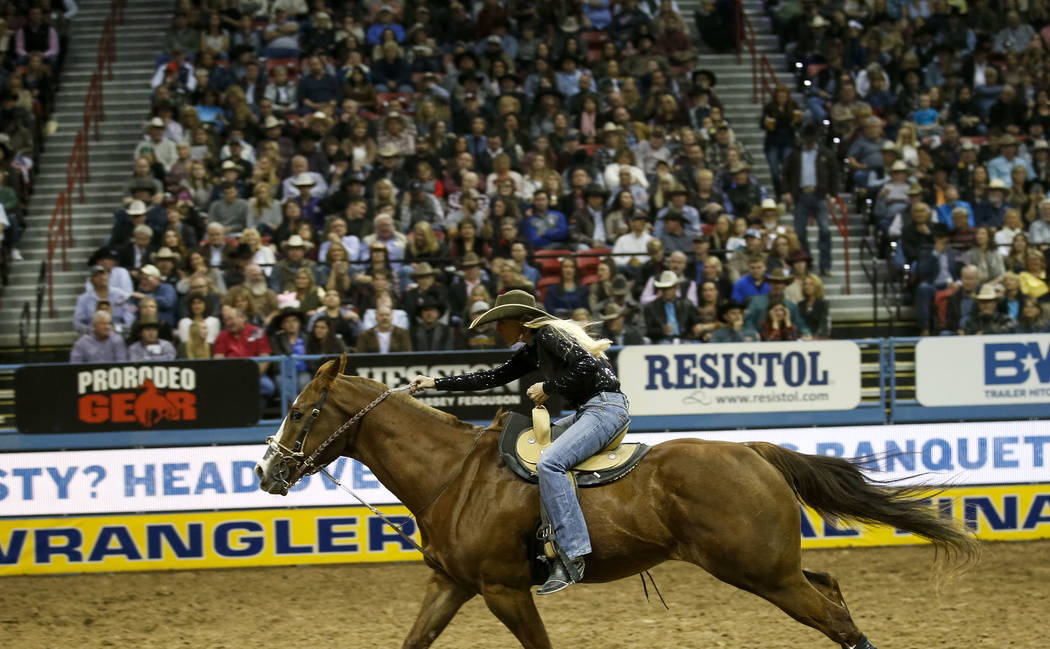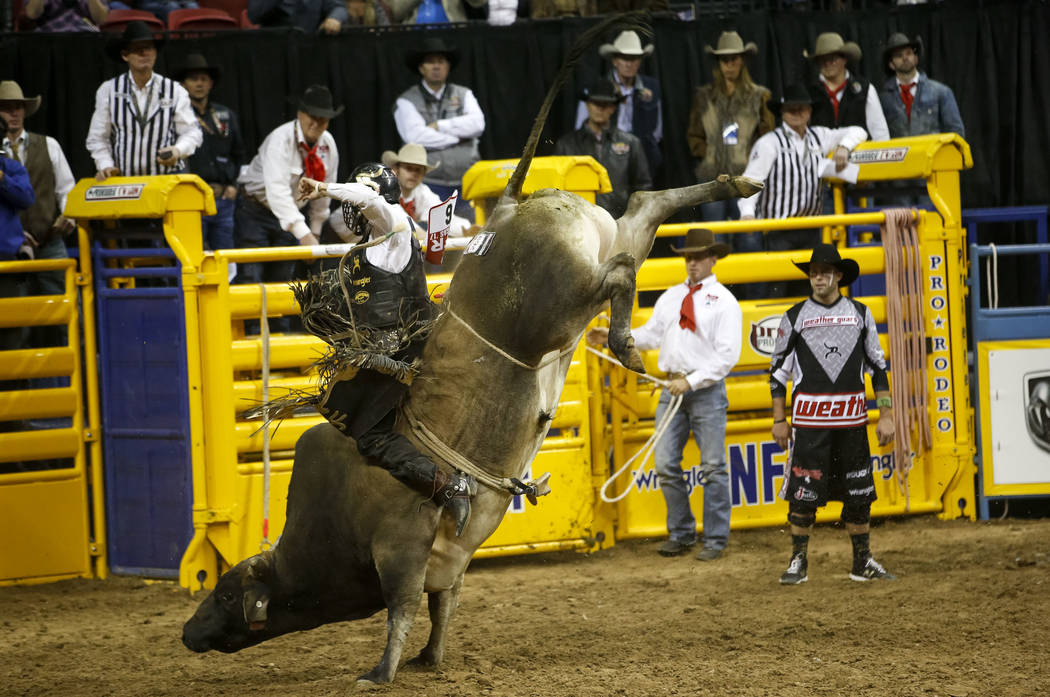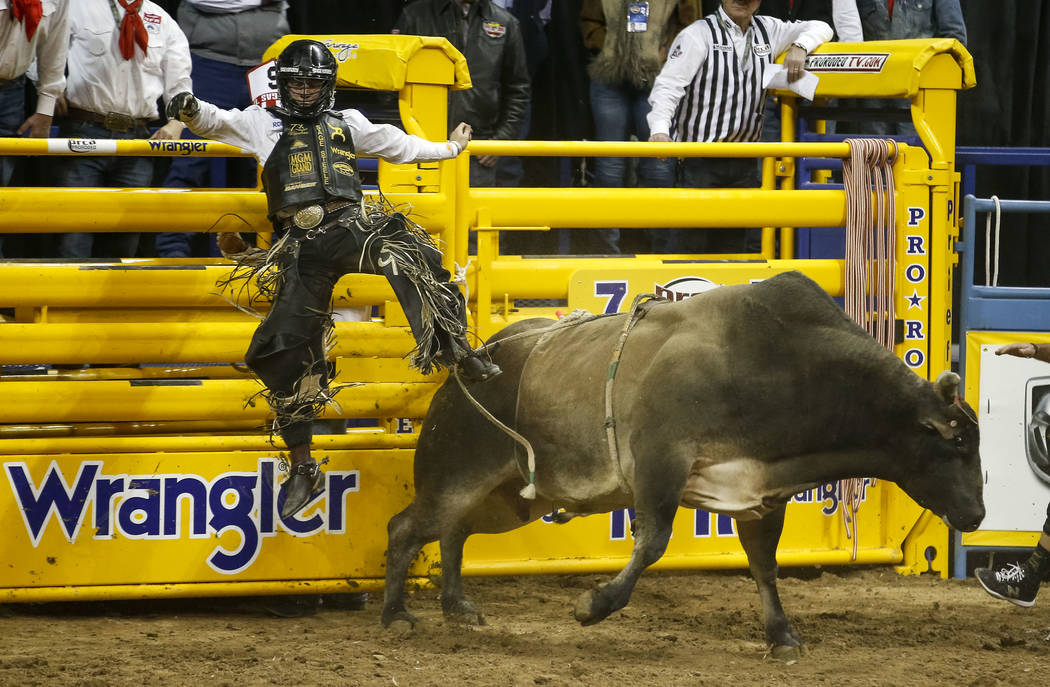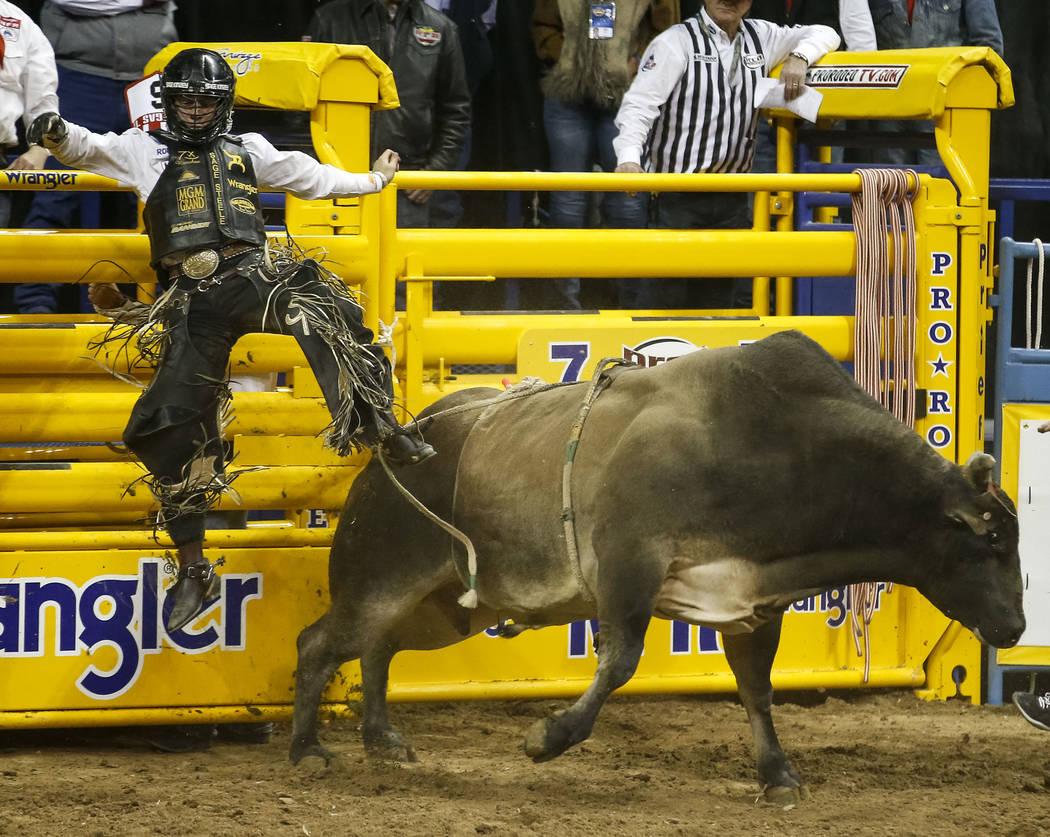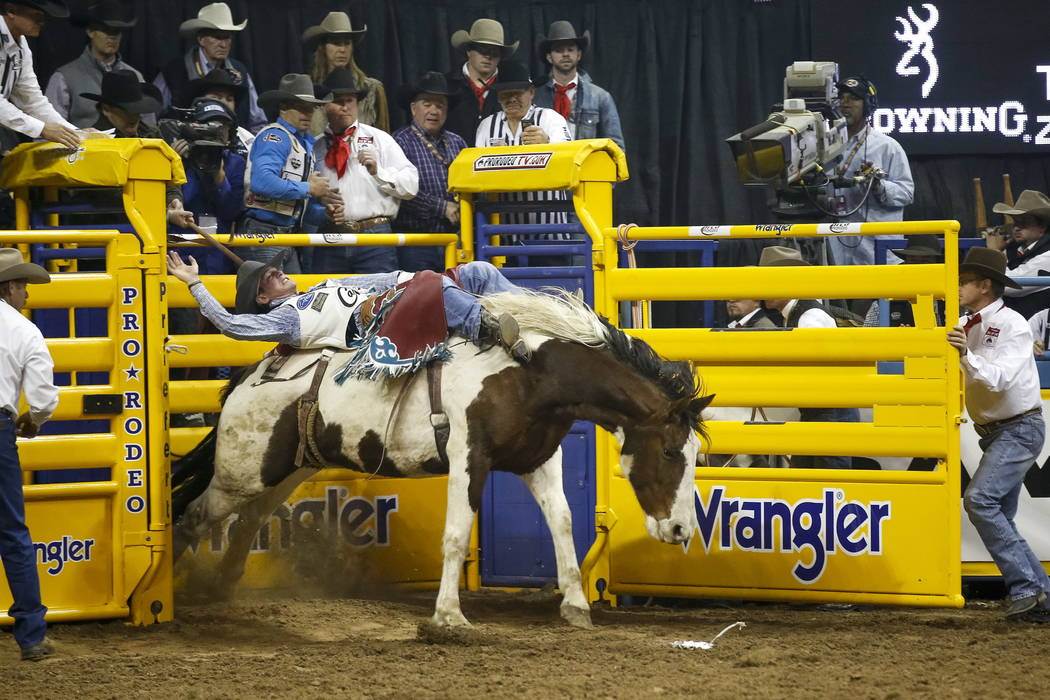 It's time to award the gold buckles.
The 10-night National Finals Rodeo wraps up Saturday at the Thomas &Mack Center, and no event has been clinched.
The top eight competitors in the NFR aggregate standings will earn a big payout, which will shift how the standings look, perhaps dramatically in some events.
Here's a look at each event:
All-around
Trevor Brazile has a $32,353.65 lead over his brother-in-law, Tuf Cooper.
But Brazile is ninth in the tie-down roping aggregate standings, and Cooper is second. If that stays the same, Cooper would pocket an extra $54,577 and Brazile wouldn't make anything.
Depending on Saturday's results, that could be enough to vault Cooper into first in the all-around.
Bareback riding
Tim O'Connell, who won a world title last year, is on the verge of winning another. He has a $91,278.18 lead over Tanner Aus and is first in the aggregate standings.
Steer wrestling
Ty Erickson has a $24,877.22 lead over second-place Tyler Pearson. But Pearson and Nevadan Dakota Eldridge, who is fourth, have the best chances of overtaking Erickson because of their places in the aggregate standings.
Team roping
Kaleb Driggers and Junior Nogueira moved back into first place Friday in the tightest race. But they are ninth in the aggregate, which doesn't pay.
Because of that, Erich Rogers and Cory Petska are in a good position. Rogers is third among headers, Petska is second among heelers, and they are second in the aggregate standings.
Saddle bronc riding
Ryder Wright has distanced himself from the pack, winning three of the past four go-rounds.
He has earned $273,515.30, leading second-place Jacobs Crawley by $46,587.81, and is fourth in the aggregate standings, which would give him an extra $31,731 if that stands.
Crawley is seventh in the aggregate standings, and CoBurn Bradshaw, who is third, is sixth in aggregate.
Tie-down roping
Cooper is in first place by $23,484.92. Marcos Costa, who is second, poses the best chance to catch him. Costa is first in aggregate; Cooper is second.
Barrel racing
Tiany Schuster is first with $285,339.10 but 10th in the aggregate. Hailey Kinsel is second, but Nellie Miller is in the best position to pass Schuster.
Miller is about $40,000 behind Schuster but is first in aggregate, which would pay $67,269.
Bull riding
Sage Kimzey is first as he goes for his fourth world title in four years.
Kimzey is second in aggregate. Trey Benton III, who trails Kimzey by $61,174.91, is first in aggregate.
Contact Betsy Helfand at bhelfand@reviewjournal.com. Follow @BetsyHelfand on Twitter.
NFR
What: National Finals Rodeo
When: 6:45 p.m. Saturday
Where: Thomas & Mack Center
Tickets: UNLVtickets.com or 702-739-3267
TV: CBSSN