Dustin Bird slides into first in all-around
December 2, 2016 - 10:16 pm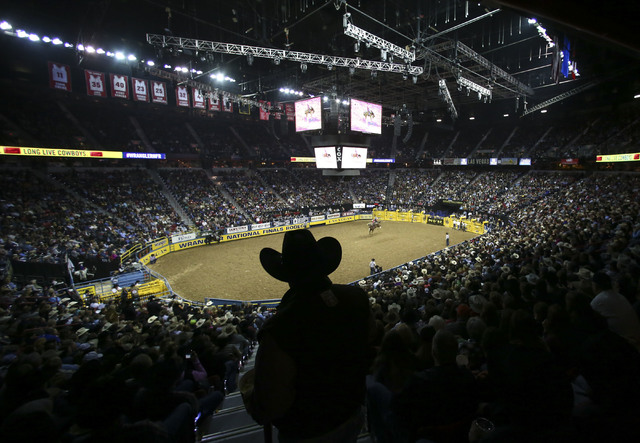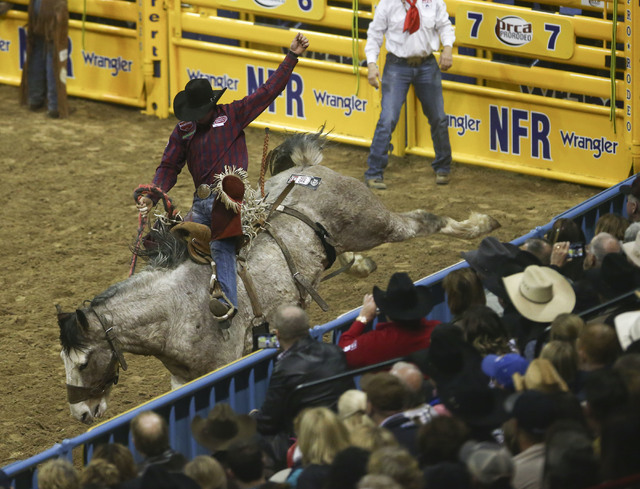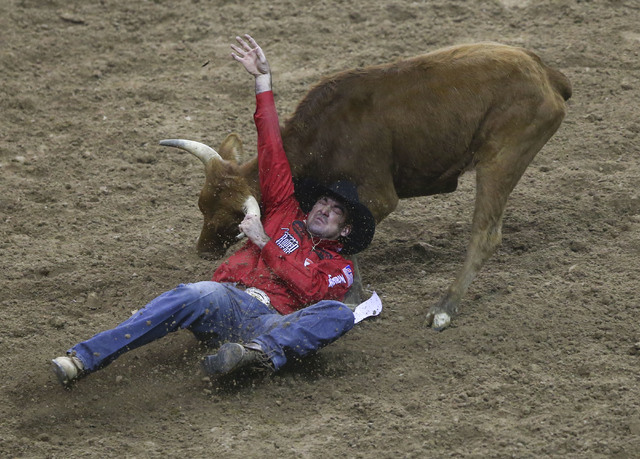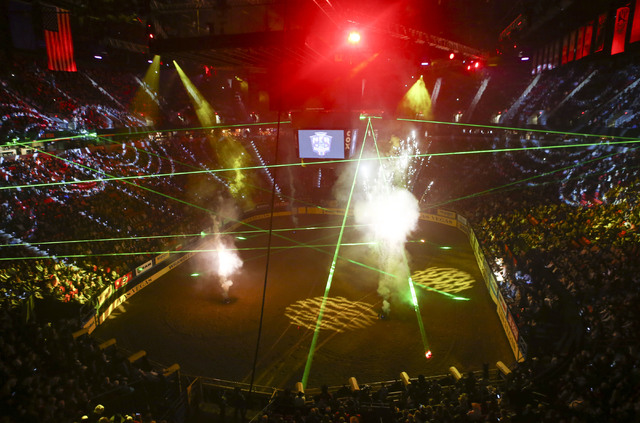 Team roper Bird takes over first in all-around
There's a new leader atop the all-around standings after the second night of the National Finals Rodeo on Friday at the Thomas & Mack Center.
Dustin Bird (header) and his team roping partner Russell Cardoza (heeler) slid into first and second place, respectively, to overtake Junior Nogueira. Cardoza cannot win the all-around title as he trails his team roping partner by more than $9,000.
Many of the all-around contenders are team ropers, and in that event, Luke Brown and Jake Long took first place Friday, beating out Bird and Cardoza, who finished second for the second straight night.
Nogueira, who entered Friday leading the all-around and his partner, Kaleb Driggers finished fifth in the event.
Ryder Wright, just 18, took first in saddle bronc riding for the second straight night, beating out a host of family members while Jason Thomas took first in steer wrestling.
Brazilian Marcos Costa kept his lead in the tie-down roping, finishing first at 7.60 seconds.
Tim O'Connell also maintained his healthy lead in bareback riding, tying for first with Clayton Biglow.
Kimmie Wall (13.79) narrowly edged out Sherry Cervi and Lisa Lockhart (both 13.80) to take first in the second barrel racing go-round.
Roscoe Jarboe posted an 88.5 in bull riding while leader Sage Kimzey was bucked off to end the night of competition.
Contact Betsy Helfand at bhelfand@reviewjournal.com. Follow on Twitter: @BetsyHelfand
RELATED
2016 National Finals Rodeo second go-round results
Sage Kimzey strives for third title at NFR