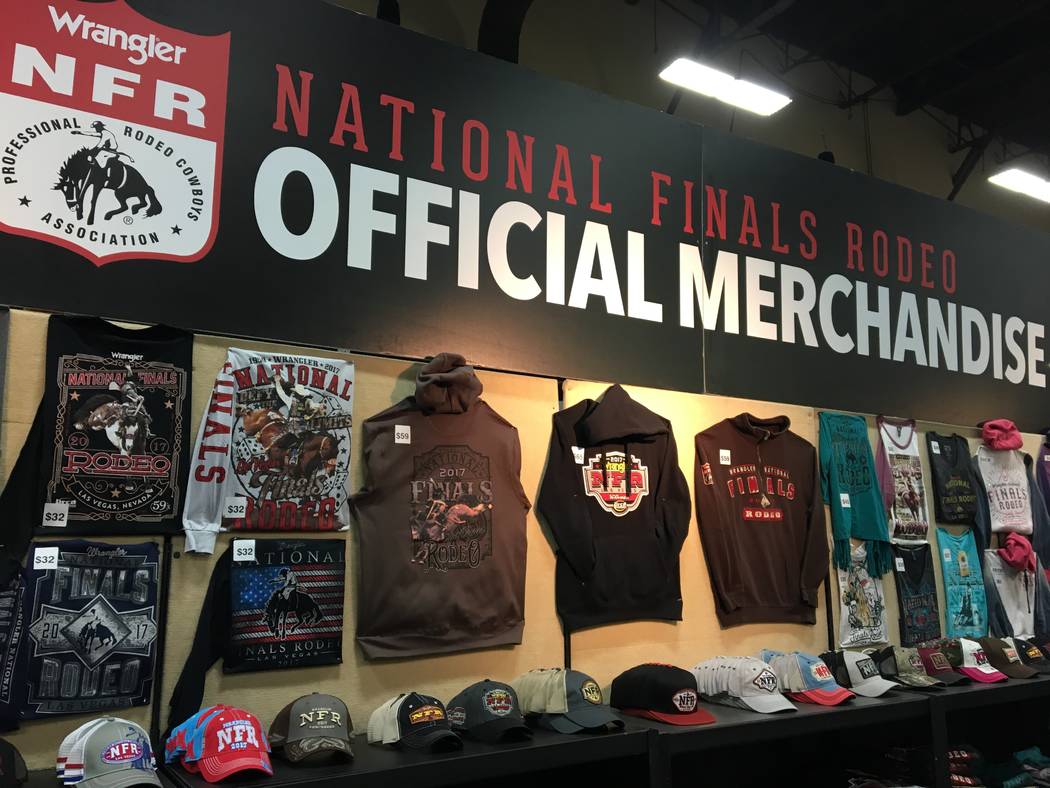 When the Wrangler National Finals Rodeo hits town, all sorts of big ancillary events come in tow. There are shopping opportunities as big as Texas, entertainment from end-to-end of Las Vegas Boulevard and well beyond, and of course, the nightly Wrangler NFR viewing parties and after-party concerts.
But if you like all that in one place — one-stop shopping, if you will — Mandalay Bay is right up your alley. Or more fittingly, right up your corral.
Between the ever-expanding Cowboy Marketplace in the convention center, entertainment options within the Marketplace and all over the property – including "Santa in the Shipwreck" at the Shark Reef — and Cowboyville at the spacious Mizuya bar on the casino floor for those viewing parties and concerts, Mandalay Bay brings to mind that scene in "The Blues Brothers" where Jake and Elwood are driving through the mall.
Says Jake: "This place has got everything."
And that's the idea, according to Stephanie Glanzer, vice president of sales for Mandalay Bay.
"A lot of attendees here look forward to this being their home for the week," Glanzer said. "More so during this period, we customize a lot of the hotel to this fan base – everything from digital signage to the pillow topper in the hotel room. We want them to feel like Mandalay Bay is welcoming them back here. It's really a great partnership.
"From entertainment to shopping to what we do in Cowboy Marketplace, technically, these attendees don't have to leave the site."
On Friday morning, the convention hall is slammed with folks looking to get their rodeo and Western goodies before the expo wraps up — last call is 10 a.m.-5 p.m. Saturday. If it's even remotely, tangentially tied to the cowboy or cowgirl world, you'll find it in this monstrous space.
Shoppers could even look for deals on the three big T's of the West — trucks, trailers and tractors.
There are high-fashion and get-your-clothes-dirty-fashion booths. And saddle booths and boot booths. And of course, cowboy hat booths, literally customizing hats to the shapes of customers' heads. That's what Tyler Hatley has been up to since the Cowboy Marketplace first began 10 years ago.
"We've been here every year," said Hatley, a sales rep for Flint Boot and Hat Shop in Lubbock, Texas. "We're very fortunate to be in the same location within the show, every year. That allows us to create a good base of repeat customers and referral customers. Business has been very good for us this week."
Added owner Jared Coffelt, while working on a pair of hats for a new customer: "This is the biggest trade show we go to, and in the last five years, we've seen a big increase in our customer base across the country because of this show. We've really been able to reach customers that otherwise wouldn't ever find us — tons of foot traffic that wouldn't otherwise come into our store."
Coffelt could easily be speaking for every vendor in the building.
And if you need a break from the shopping, for four days during the Cowboy Marketplace's annual concurrent run with the Wrangler NFR, an American Bull Fighting Championships event takes place at a dirt arena built right there in the convention hall.
Glanzer said feedback has been tremendous each year, leading to plans for the Cowboy Marketplace to continue expanding and for the entire hotel property to continue working toward ways to give rodeo fans all they need in one central location, right on the Strip.
"We're expecting record attendance this year," she said. "Because of the timing of the year, we literally focus on Cowboy Marketplace. Every employee in the hotel knows this period belongs to Cowboy Marketplace. And the fans feel that. Not many hotels can customize it like we can, because there's so much to do here. It's not just coming to the Cowboy Marketplace."