NFR success runs in the family
December 3, 2009 - 10:00 pm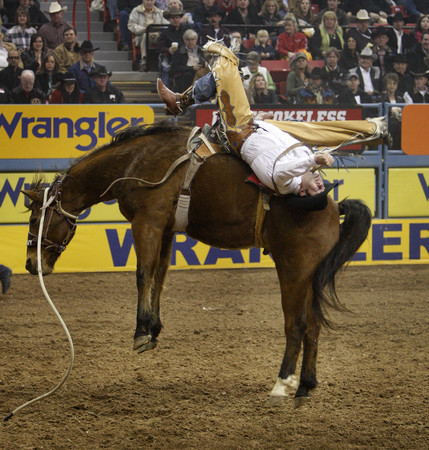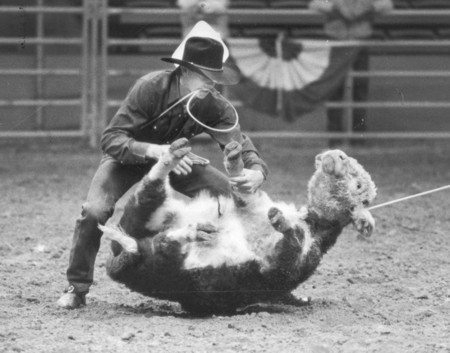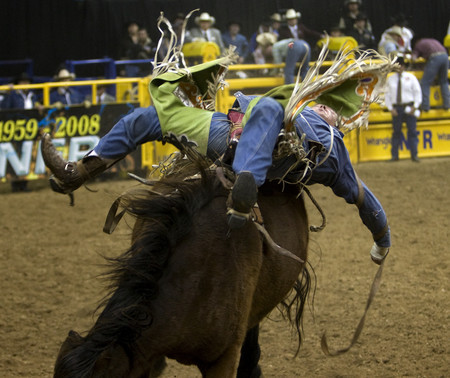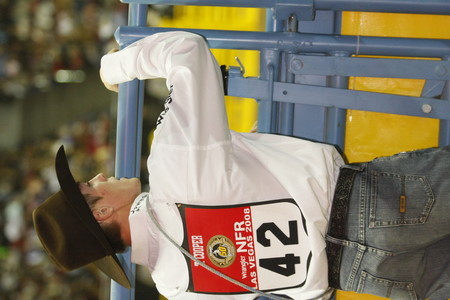 Lewis Feild left the 1985 National Finals Rodeo with his first two world championships, in the first year the world's richest rodeo was held in Las Vegas.
The Utah cowboy left town with the sport's biggest prize — the all-around world championship — and added the bareback riding title to boot.
It sounds like nothing could top that Finals memory for him.
But when the NFR opens tonight, his personal accomplishments will be topped for the second straight year by his son, bareback rider Kaycee Feild, competing in the 10-day rodeo.
"I was probably prouder and happier at that point then when I rode myself," he said of his son's Finals debut a year ago. "To have my kid come along and do the same thing I did makes it an unbelievable feeling. … To have your son follow in your footsteps couldn't make me any prouder."
The parental pride is shared by two other rodeo legends who competed in the Finals in Las Vegas in 1985, after it moved from Oklahoma City.
Royce Ford, the 27-year-old son of five-time bareback world champion Bruce Ford, will ride for the seventh straight year in the NFR. Tuf Cooper, 18, the son of eight-time world champ Roy "Super Looper" Cooper, will compete in calf roping for a second consecutive year.
In addition, in team roping, three-time NFR qualifier Paul Petska has watched his accomplishments topped by 30-year-old son Cory Petska, who will compete in the Finals for the seventh year.
Fathers Feild, Ford and Cooper — all ProRodeo Hall of Fame members — are eager to attend the Finals this year to watch their sons compete. Maybe more so than when they were the ones on horseback.
"It touches your heart," said Ford, who is tied for the most bareback championships. "Tears run down your face when you see your children being successful and conducting themselves like winners."
Feild, 53, will never forget the 1985 Finals, the fifth time he qualified for the event. He became the first roughstock cowboy — bareback, saddle bronc and bull riding — to win the all-around title since Larry Mahan in 1973.
Topping Feild's 1985 NFR is daunting. He placed in the top five in five of 10 go-rounds to place second in the event standings, which produced enough money to give him the world all-around and bareback championships.
That same year, Cooper posted four no-times that allowed rookie Joe Beaver to win the calf roping championship, and Ford finished in the top eight only once in bareback and ended the year 11th in the world standings.
But few have been able to top what those three accomplished in the sport. And each father has done everything possible to free the sons of any burden of continuing their championship traditions.
"That's very tough on a kid," said Roy Cooper, 54, who has watched two sons rope in the NFR. "It can help them in some ways and hurt them in other ways. They have to block out what we did.
"It is very cool to have my youngest (Tuf) at the Finals for the second year," added Cooper, who in 2000 became the first rodeo athlete to reach $2 million in career earnings. "It will be even cooler when I can get a couple more there."
Cooper's first son to make to the Finals was Clint, 27, in 2004 and 2007, and he might have made it back this year had it not been for getting bucked off a four-wheeler and sustaining a broken jaw midway through this year. He finished 17th, just two spots from the Finals. Clif Cooper, 21, finished 33rd.
"It was a great feeling watching Clint rope where I roped and then seeing Tuf do it," Cooper said. "The triple crown for me is when all three get there in the same year.
"My whole career, I had fun doing what I enjoyed doing, and now I get to watch my sons."
Kaycee Feild followed two brothers to Utah Valley State College, where their father coached the rodeo team until last year.
"I always knew my dad was a big-time cowboy," Kaycee Feild said.
"When I started to rodeo really hard two years ago, it hit me how much he had accomplished. When he's there (watching), I guess I want to impress him. That works for me; it motivates me."
Royce Ford has won seven Finals go-rounds since 2003 and owes much of that success to his renowned father.
"If anything, that's given me an edge, he said. "I've been going with him my whole life. It gave me a step up to have someone like him teach me."
The fathers are all friends and have enjoyed watching each others' sons reach rodeo's pinnacle.
"Watching these boys come to the top level is like watching when Roy was coming up or when Lewis was dominating," Bruce Ford said. "Roy's boy has the same cockiness that Roy had. And each of these boys are winners."
Each of the first generation NFR stars echoes advice Bruce Ford gave his son before his first NFR.
"You do what you can do, and forget about what I did. I'm history. Now it's your turn. Blaze your own trail," Bruce Ford. "Now I'm Royce's dad, and I'll live off his reputation."
Ford, 57, had most of his NFR success in Oklahoma City, where he won his world titles between 1978 and 1983. He was a Professional Rodeo Cowboys Association board member in 1984 when the decision was made to move the NFR to Las Vegas.
"The Finals might still be in Oklahoma City if they acted like they needed us or wanted us there," he said. "I didn't foresee anything but good coming from our move to Las Vegas, and the (NFR) sure has grown."
The purse for the event nearly doubled from $901,550 in 1984 in Oklahoma City — where it had been held for 20 years — to $1.79 million for the inaugural year in Las Vegas. This year, the purse is $5.25 million. Attendance jumped from 10-day totals of 117,070 in 1984 to 142,000 in 1985. It has sold out 220 consecutive nightly performances of about 17,000 each in Las Vegas.
Lewis Feild said, "I was always so proud to ride in the NFR that I didn't care if it was on the moon."
"It's been wonderful for the city and the cowboys," Bruce Ford added.
And wonderful for three Hall of Fame fathers and their sons.
Contact reporter Jeff Wolf at jwolf@reviewjournal.com or 702-383-0247. Go to LVRJ.com/rodeo for more on the NFR.