Strong NFR puts Marcos Costa in gold buckle race
December 14, 2017 - 11:24 pm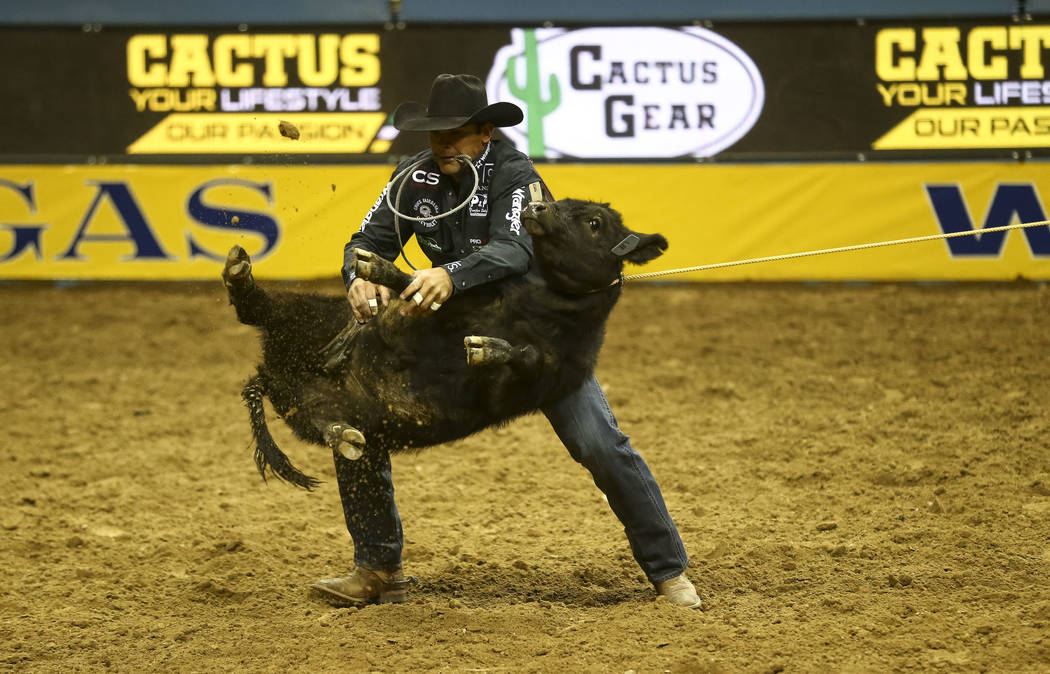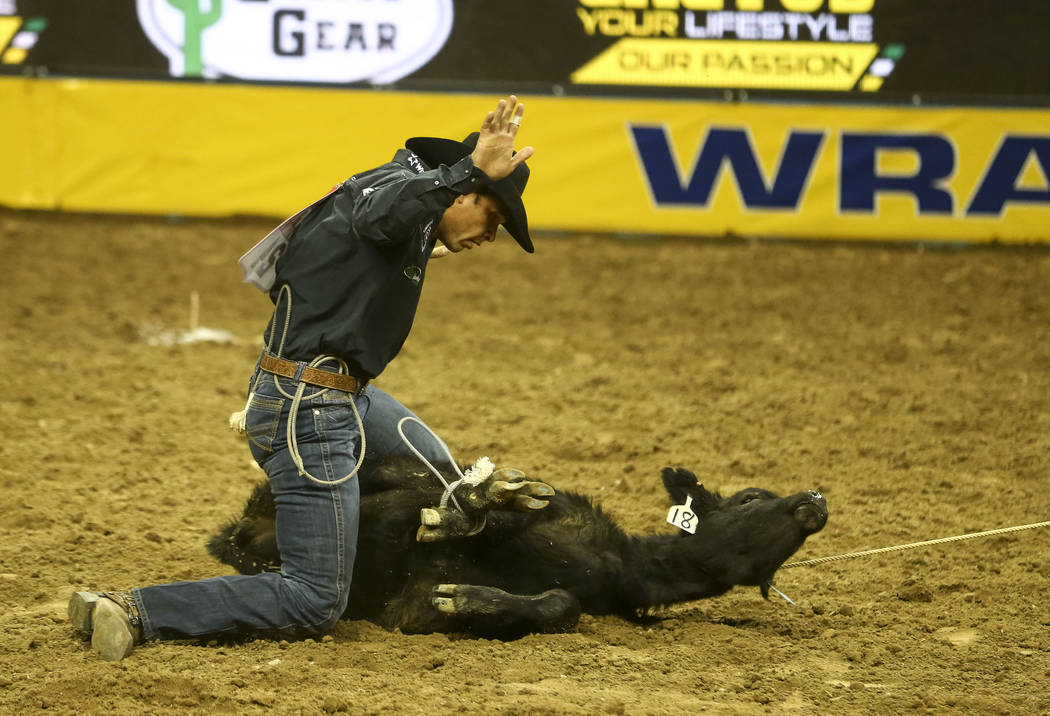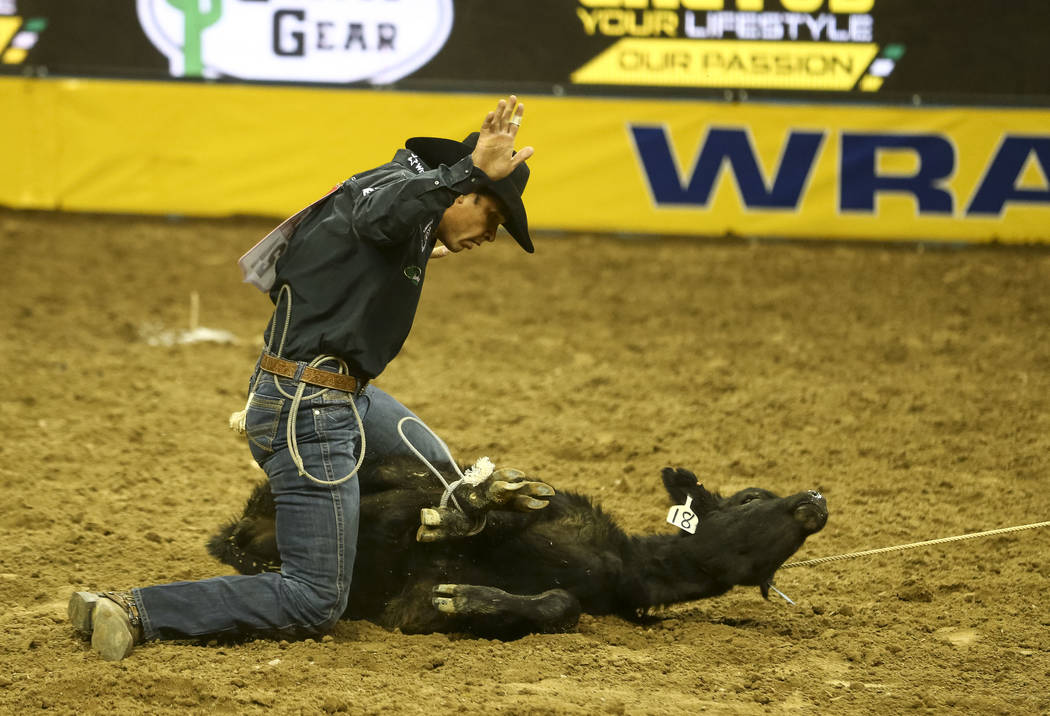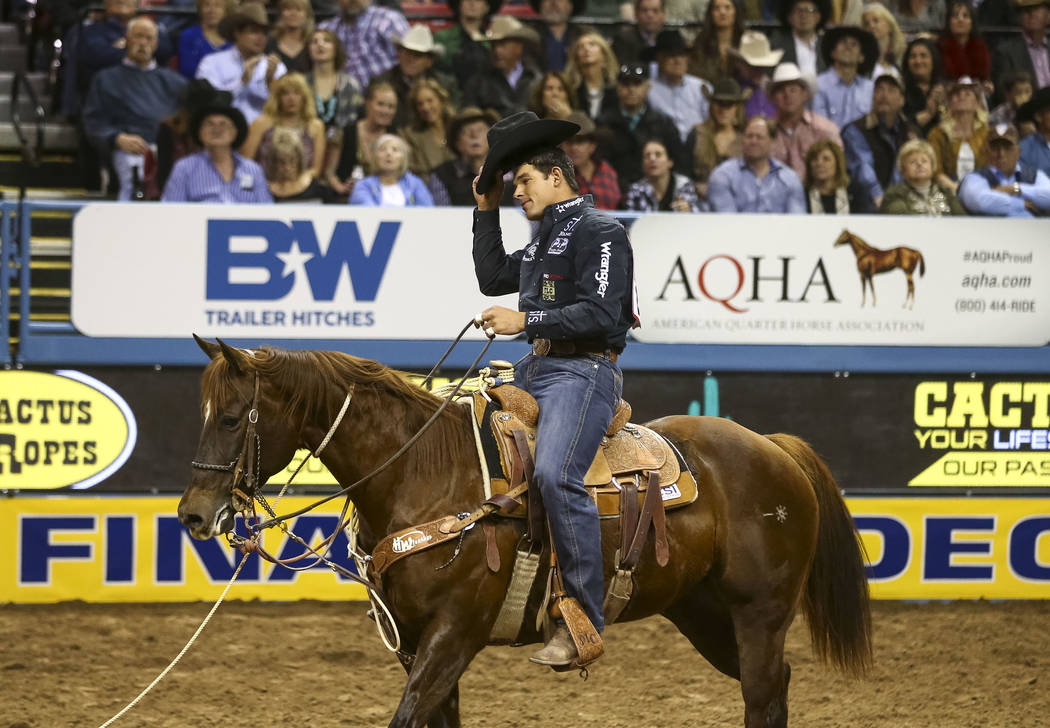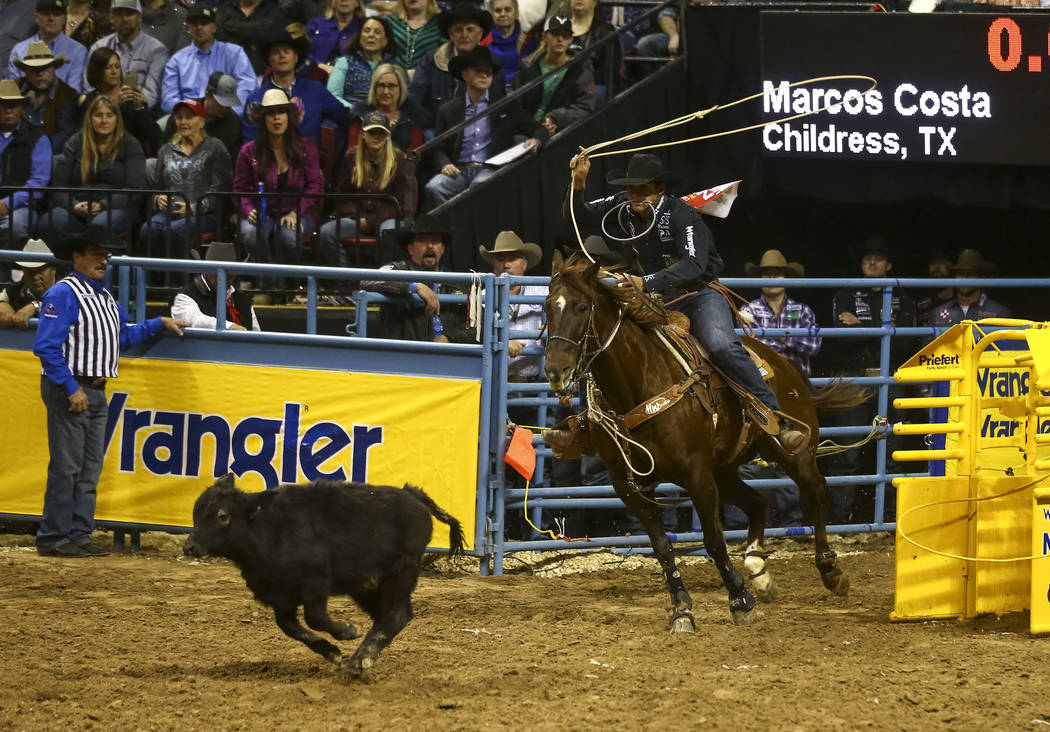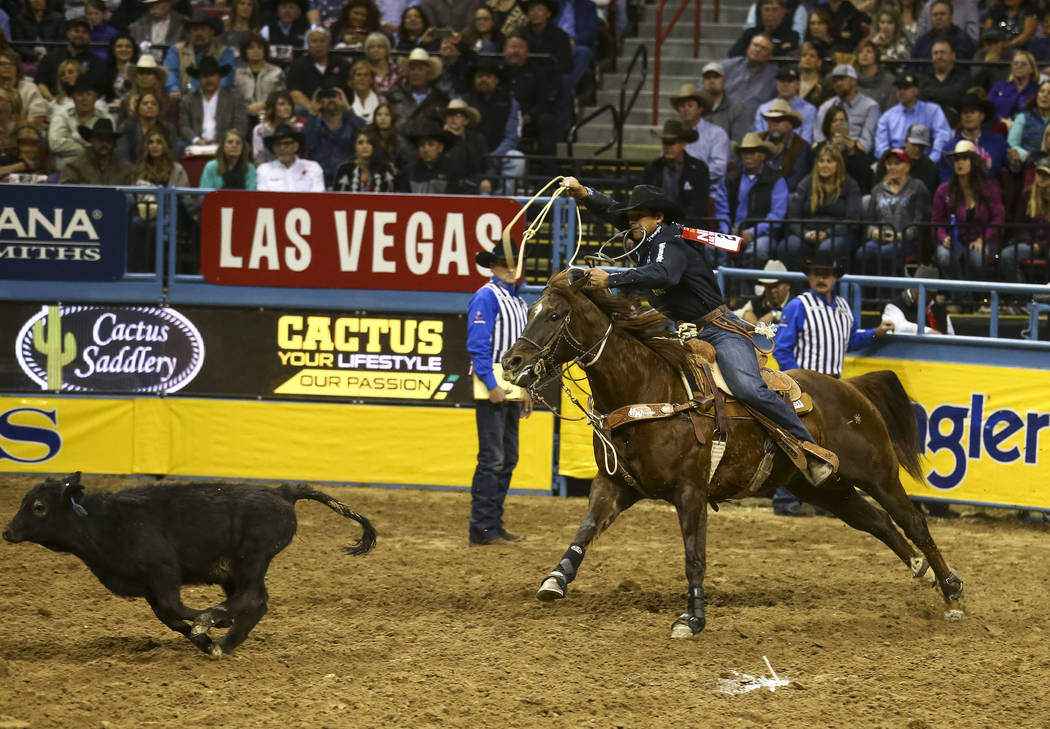 Marcos Costa came just a few thousand dollars away from a gold buckle last year.
A slightly better National Finals Rodeo performance, and the Brazilian tie-down roper would have been walking away with his first gold buckle.
Costa, 27, finished ninth in the NFR aggregate. With an eighth-place finish, he would have been awarded an extra $6,346.15, which would have vaulted him over winner Tyson Durfey.
Costa, who said it was a "big victory" to be in the top 15 and qualify for NFR, will be looking for an even bigger victory in the upcoming days.
He enters the final two days of competition with another chance at a gold buckle.
He is in second place, but thanks to his best NFR yet — he already has pocketed $102,019.24 — it's within the realm of possibility.
Costa, who has $223,921.33 in earnings this year, trails Tuf Cooper by $23,484.92 after a fourth-place finish in Thursday night's go-round.
But Costa is in first place in the aggregate standings, and if he maintains that, he would pocket an extra $67,269.23.
Cooper, meanwhile, is second in the aggregate. If that holds, he would earn an extra $54,576.92.
Costa knows these standings.
He doesn't shy away from looking at them as some do.
"That makes you think what you have to do (and) you have an idea where you're at," Costa said. "It's kind of like (if) you drive somewhere (and) you don't have (a) sign on the road, you don't know where you're at. You've got to look."
Costa has closed the gap in those standings. He has tied for second two nights, tied for third once and finished third twice and fourth once during the eight go-rounds.
Costa credits some of his recent success to being more comfortable after three years in America.
"Now it's more easy for me," Costa said. "I have everybody I love here with me. It's been more familiar now."
Costa, who moved 1,000 miles from his home in Brazil at age 14 to become a horse trainer and roper, came to the United States years later and was mentored by world champion tie-down roper Stran Smith, moving into a guesthouse on his property.
"Before I just had Stran here, and Stran's kind of like my dad," Costa said. "It was just him before."
This time around, he said he had about 10 people in Las Vegas with him including his girlfriend, her parents and other friends.
"Now I have Keyla with me, and everything feels like home right now," Costa said. "It's been pretty good."
What would make it even better would be a gold buckle, a mark of his dream coming true and his hard work paying off.
"We want to win it all, but … I don't know whatever God's plan to be for me will be," Costa said. "I'm just happy (with) whatever comes. I just want to rope good. What I want to win is the gold buckle."
Contact Betsy Helfand at bhelfand@reviewjournal.com. Follow @BetsyHelfand on Twitter.