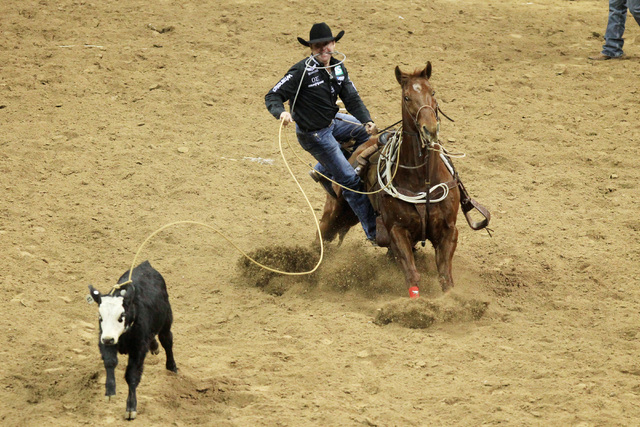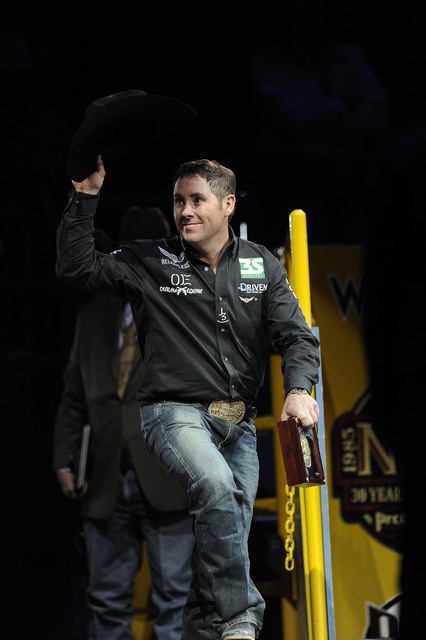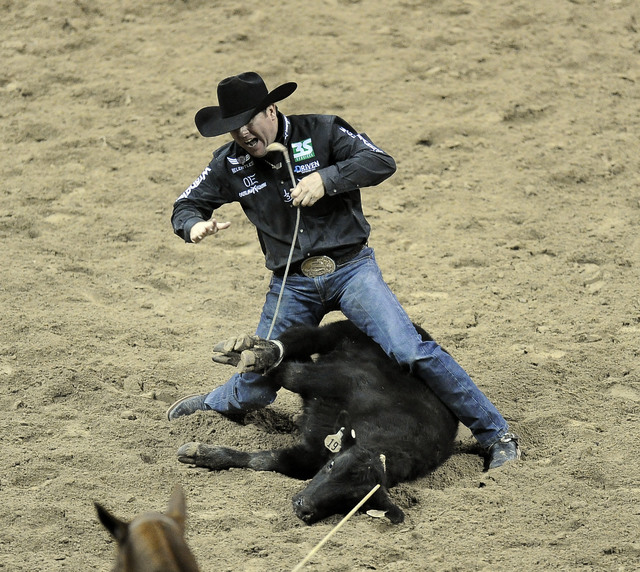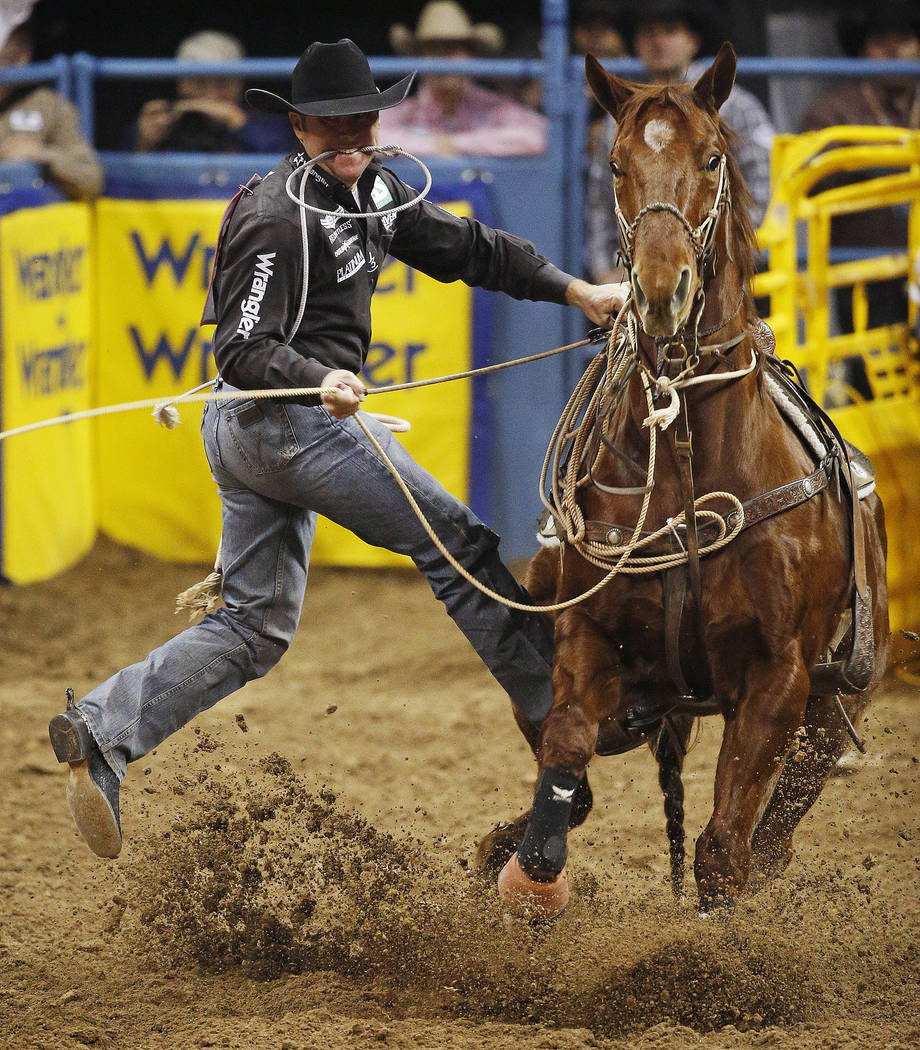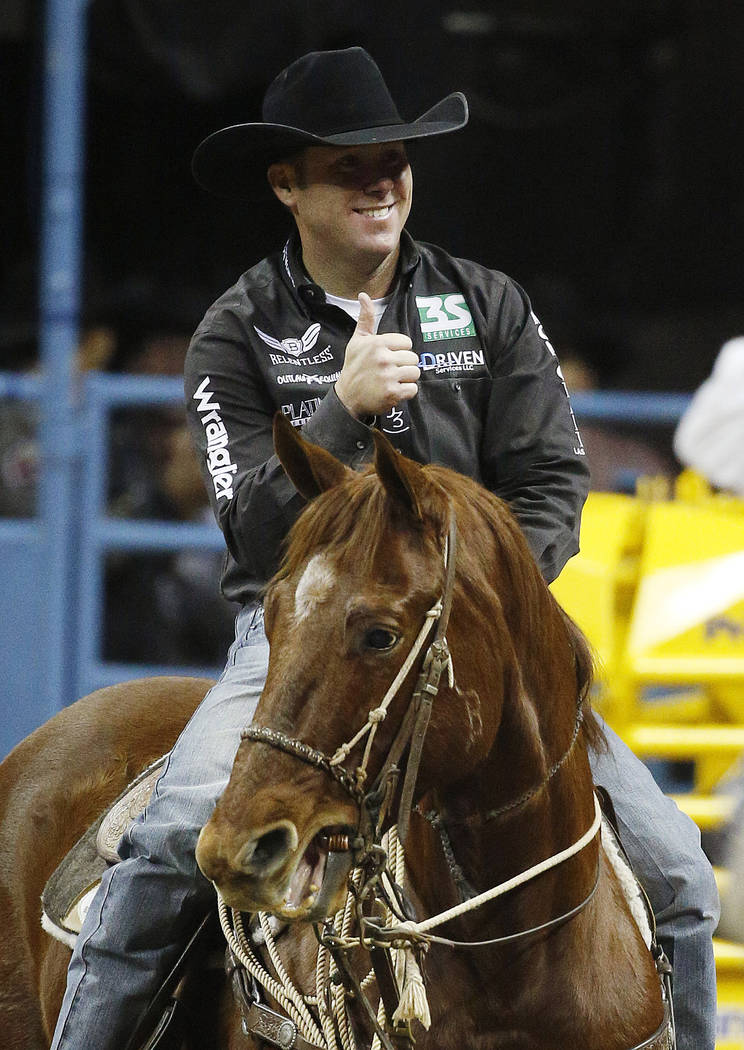 Cowboys and cowgirls from across the country will descend on Las Vegas when the National Finals Rodeo begins its annual 10-day run Thursday at the Thomas & Mack Center.
Here's a look at the standings:
All-around
Trevor Brazile, a 23-time world champion, has a grip on the all-around standings with $243,760.09 in earnings.
Brazile won the all-around title from 2002 to 2004 and 2006 to 2015. His brother-in-law, Tuf Cooper, is second with $230,021.83.
Junior Nogueira, who won the title last year, is fifth.
Bareback
The bareback title is Tim O'Connell's to lose.
O'Connell, last year's world champion, has the biggest advantage of any event with a lead of $65,258.96.
O'Connell has won $201,915.81, with Tanner Aus second with $136,656.85.
Steer wrestling
Ty Erickson is the top steer wrestler by more than $52,000 over second-place Olin Hannum.
Tyler Waguespack, last year's world champion, is fourth, almost $60,000 behind Erickson.
Team roping
Team roping is the closest event.
Header Kaleb Driggers has won $265.74 more than Erich Rogers. Nogueira, a heeler, has about a $1,000 lead on Cory Petska.
Driggers and Nogueira are partners, as are Rogers and Petska.
Saddle bronc riding
Zeke Thurston edged Jacobs Crawley last year to win the title. Crawley leads the competition this year with a $13,471.99 edge over Thurston.
Tie-down roping
Cooper is first among tie-down ropers with earnings of $190,444.71. Caleb Smidt is second with $142,193.88.
Last year's winner, Tyson Durfey, is fifth, and Brazile is sixth.
Steer roping
Scott Snedecor leads steer roping by $8,880.76 over Brazile. Last year's world champion, Rocky Patterson, is eighth.
Barrel racing
Tiany Schuster leads barrel racers with earnings of $250,378.
Schuster didn't compete in last year's NFR. Mary Berger, who won't compete this year, won the title last year.
Bull riding
Sage Kimzey is the three-time defending champion. Garrett Smith is second, almost $33,000 behind Kimzey.
Contact Betsy Helfand at bhelfand@reviewjournal.com. Follow @BetsyHelfand on Twitter.