World's richest rodeo back in town
December 3, 2014 - 9:23 pm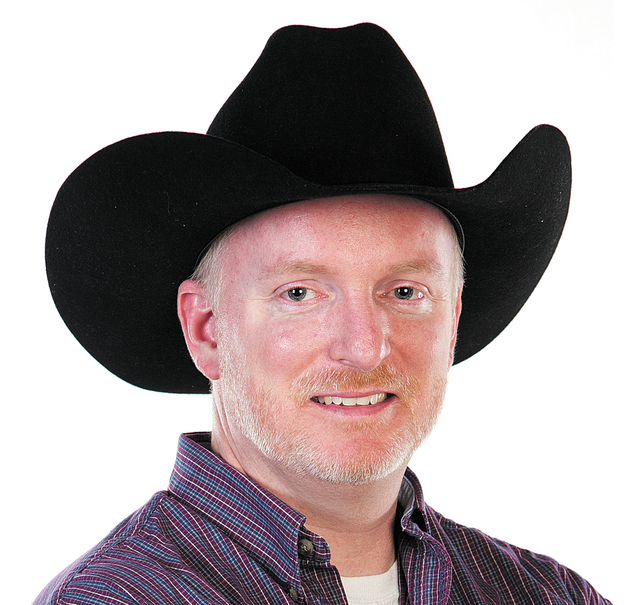 It's rodeo time again, Las Vegas.
The eyes of the rodeo world will be upon the Thomas &Mack Center starting tonight as 119 of the sport's biggest stars battle for big-time money and nightly go-round buckles.
Stars such as Trevor Brazile, Kaycee Feild, Tuf Cooper, Luke Branquinho, Sherry Cervi, Cody Ohl and J.W. Harris are among those who have returned to Las Vegas to chase down gold-buckle dreams and heaps of cash.
There are also a host of talented National Finals Rodeo rookies this year, and many of them are expected to make an impact during the next 10 days. Bull riding world standings leader Sage Kimzey is one of 27 first-timers who will compete in Las Vegas, and seven of the 15 bull riders will be competing in their first NFR.
I'm thrilled to be back as the Review-Journal's guest rodeo columnist for the third consecutive year. It has been a blast giving readers an inside look at the world's richest rodeo. I will write about a variety of subjects and events the next nine days as the $6.375 million event takes place in one of the world's most exciting cities.
This is my 11th NFR, and I always love coming to Las Vegas every December to be a part of it and write about what transpires. Every year, there are numerous surprises, amazing feats of athletic achievement and endless entertaining things to write about.
Rodeo fans are in for a treat in 2014, as contestants such as Brazile, Feild, Cooper and Cervi look to continue to build upon their legacies while up-and-coming stars challenge for their first gold buckles.
How the hardware will be spread around and watching the world-title races develop and change on a daily basis will be great theater for fans watching live or on television, and the rodeo will be one heck of a show.
Brazile is the winningest cowboy in the history of the sport, having added gold buckle No. 20 to his resume in November, and he's in the driver's seat for his 12th all-around crown and has a chance at a third Triple Crown. No one has ever won three Triple Crowns, and Brazile — who claimed his first two in 2007 and 2010 — could further separate himself from the rest of the best if he's able to secure No. 3.
Feild is seeking his fourth consecutive bareback riding world championship; Branquinho is part of a wide-open steer wrestling field as he guns for gold buckle No. 5; Cooper leads the world standings as he chases his third crown in four years; and Harris has some ground to make up if he's going to claim his fifth title in seven years in bull riding.
Every event has the potential for great drama this year, and many world title races will come down to the 10th and final go-round Dec. 13. So rodeo fans should buckle up for a wild ride.
Finally, I'd be remiss if I didn't take this chance for a shameless plug of my new book — "Rodeo's Gold Rush: The Stories Behind the Greatest 30 Years in Rodeo History" — which can be found at the Thomas &Mack Center and at the Cowboy Christmas Gift Show at the Las Vegas Convention Center's North Hall. It's a 68-page look at the NFR's move to Las Vegas in 1985, its evolution since then and the top moments from the past three decades.
It was a huge project, but also a fun and interesting one, and R-J readers can see daily excerpts from the book in this special section throughout the rodeo.
Neal Reid is a Colorado Springs, Colo.-based freelance writer who spent five years as editor of the ProRodeo Sports News. He has written for Western Horseman, American Cowboy, The Ketchpen, Persimmon Hill, USA Today, Newsday, MLB.com, ESPN.com, ESPNW.com, the Colorado Springs Gazette and Denver Post, among others. Reid, a member of the Rodeo Historical Society, covered the 2014 Olympic Winter Games and Paralympic Winter Games in Sochi, Russia, for the Olympic and Paralympic News Service and is a veteran of 10 NFRs. Follow him on Twitter @NealReid21.