A father's dream realized as son becomes a Golden Knight
Updated June 23, 2017 - 11:11 pm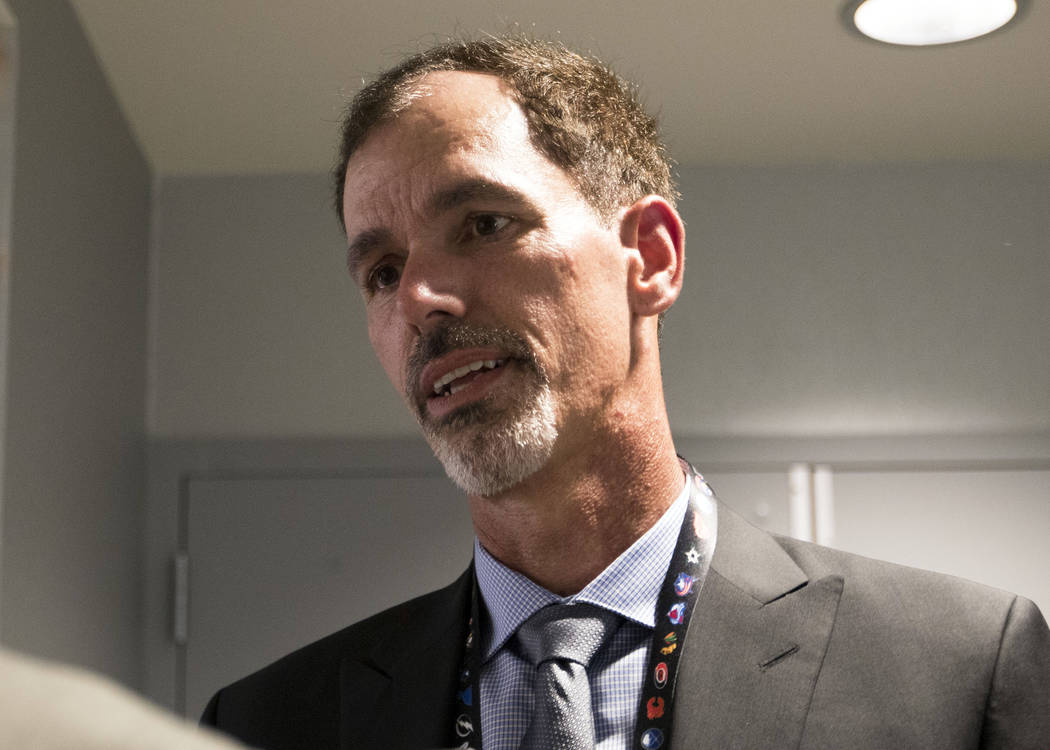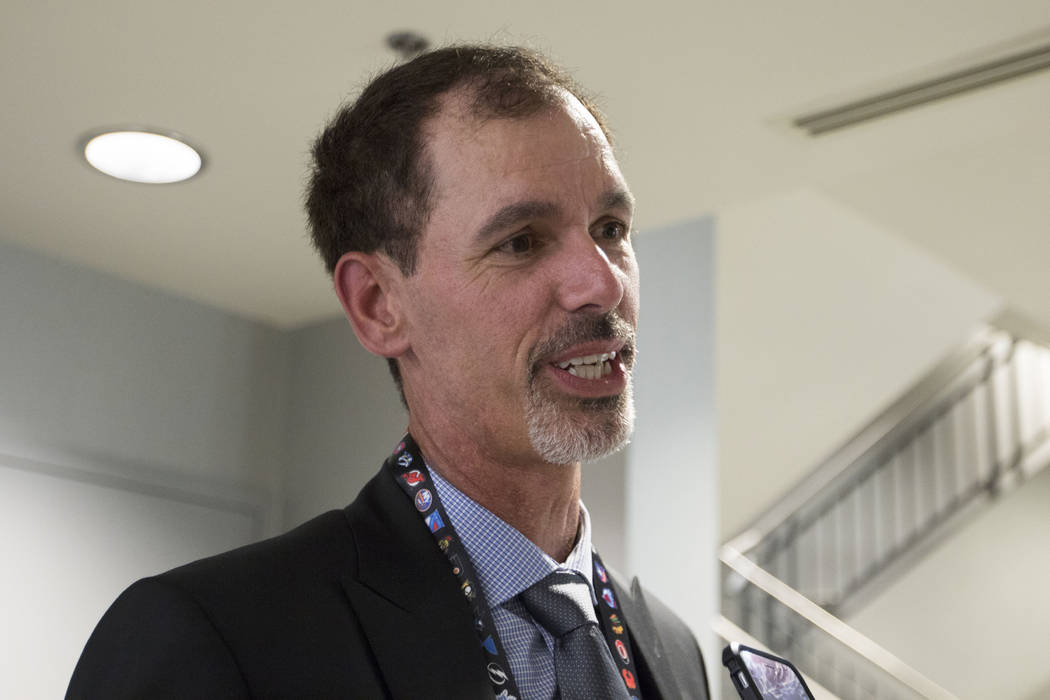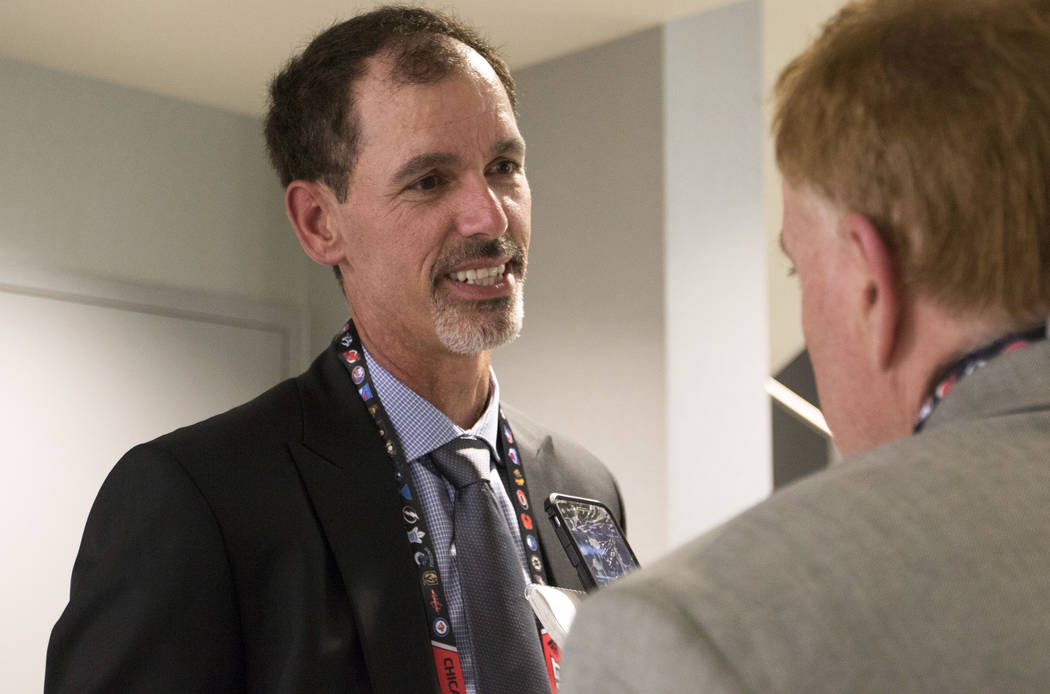 CHICAGO
The saying goes like this: It's a father's duty to give his sons a fine chance in life, a journey Jeff Glass traveled through the struggles of trying to provide.
His boys are an extension of the man, wealthy in character and rich in pride.
The first player ever selected by the Golden Knights in the NHL Entry Draft is an 18-year-old from Winnipeg, Manitoba, a Canadian center who grew up with next to nothing to eventually land under the bright lights of the United Center on Friday night as the No. 6 overall pick.
It could be a few years before Cody Glass is ready to compete on the NHL level and make T-Mobile Arena his home ice, but if fortitude and integrity and the mettle to overcome adversity are qualities that might hasten his advancement, he could be in Las Vegas sooner than most believe.
The tears began to well in Jeff Glass' eyes when he spoke about his mother, Judy, who before dying last August helped him raise Cody and his older brother, Matthew. The father had envisioned this moment for his youngest son, thought about it more and more as Cody's skill continued to blossom, but life had not allowed him the confidence to truly believe these types of amazing dreams really can come true.
"The boys knew we never had much, and they never asked for much," Jeff said. "I gave them as much as I could. They're great kids. I couldn't have asked for better kids.
"I don't think (Cody) would have developed as much had he not been able to play in the top junior leagues. My mother helped with that. It was worth every penny — and it was a lot of pennies. He wouldn't be here without all she did for us.
"I tell them to live every day, to take nothing for granted. It was really tough at times, but our hearts are full. We're blessed. Money isn't everything. Family is."
He's a postal worker who began raising the boys on his own since he and his wife divorced in 2010, a father who placed his sons on the ice shortly after they could walk, wiped away their tears when they fell and told them to try again.
He always told them to try.
He always encouraged them to persevere.
The Knights were high enough on Glass that a deal was in place to trade up if general manager George McPhee thought they might lose him. McPhee never had to make it, and in turn received a player who led the Portland Winterhawks of the Western Hockey League with 32 goals and 94 points in 69 games last season.
"It's hard to find these kind of players," McPhee said. "They don't grow on trees. They're not low-hanging fruit. (Glass) is super smart, super skilled.
"That's a very close family, and the kid couldn't be more humble. His father did a hell of a job raising those kids. You don't want kids to go through some of the things they did, but if it happens early in life, you hope they can bounce back and be stronger for it.
"He's a wonderful young man of high, high character. Sometimes, (life's struggles) make you a better hockey player. When all heck is breaking loose in a game and you can stay steady, you're usually the one that prevails."
Winnipeg is the capital and largest city of Manitoba, where the Red and Assiniboine Rivers meet and you can't drive a block along Jeff Glass' postal route and not see an outside rink, where young boys skate and dream those amazing dreams of making the NHL.
Cody Glass figures the last time he cried on ice was when he was 4 and his father kept lifting him up and telling him to try again, a memory on Friday that widened a smile already seeming to stretch from here to the Canadian border.
He probably will return to his WHL team next season as his body and game continue to develop, his goal to be on the Knights roster by the time he's 19. But the moment on Friday was for all those years with his father and brother, the latter having stopped playing after a concussion and now studying to become a doctor.
It was also for the grandmother Cody was able to see one final time after being cut from Team Canada last summer, in his eyes a blessing for getting home before she died.
"I wish so much she was here, but I know she's watching and will always be proud of me," Cody said. "The road my father and brother and I went through … being here with them to see the smiles on their faces tonight was unbelievable.
"I had to mature a lot quicker than maybe I thought I would, but I think it all made me a better hockey player and person. I know that I'm going to make the NHL one day, and I know I will play many games in a Knights jersey."
An aspiring doctor and a first-round NHL draft pick.
Jeff Glass gave his sons a fine chance in life, all right, and his is the sort of successful story that all the money in the world can't buy.
Contact columnist Ed Graney at egraney@reviewjournal.com or 702-383-4618. He can be heard on ESPN Radio 100.9 FM and 1100 AM from 11 a.m. to 2 p.m. Monday through Friday. Follow @edgraney on Twitter.