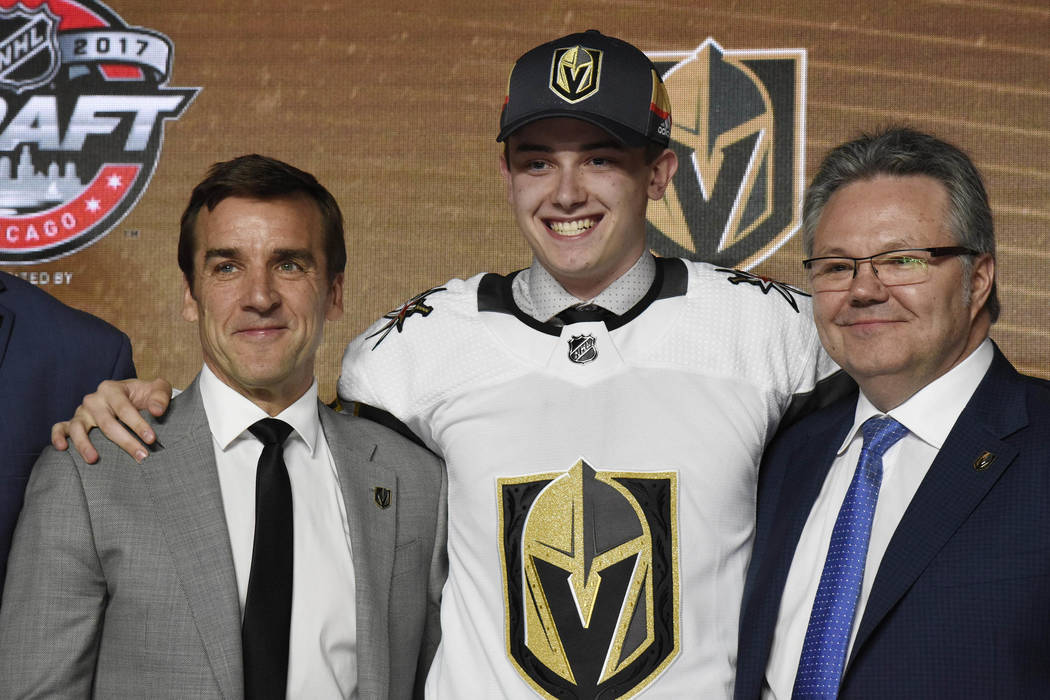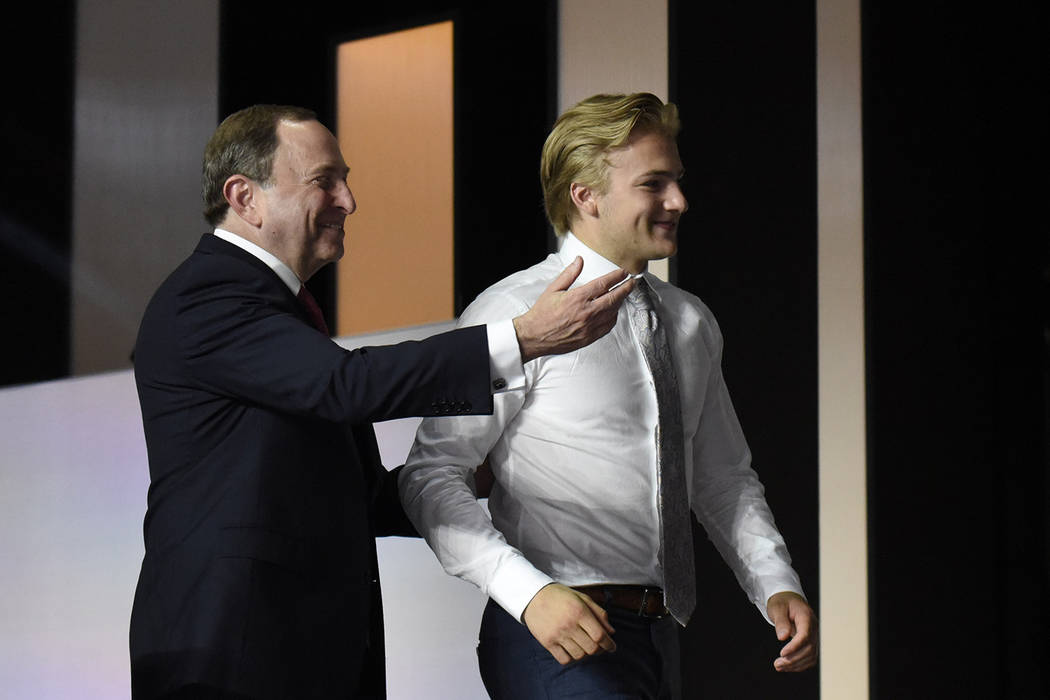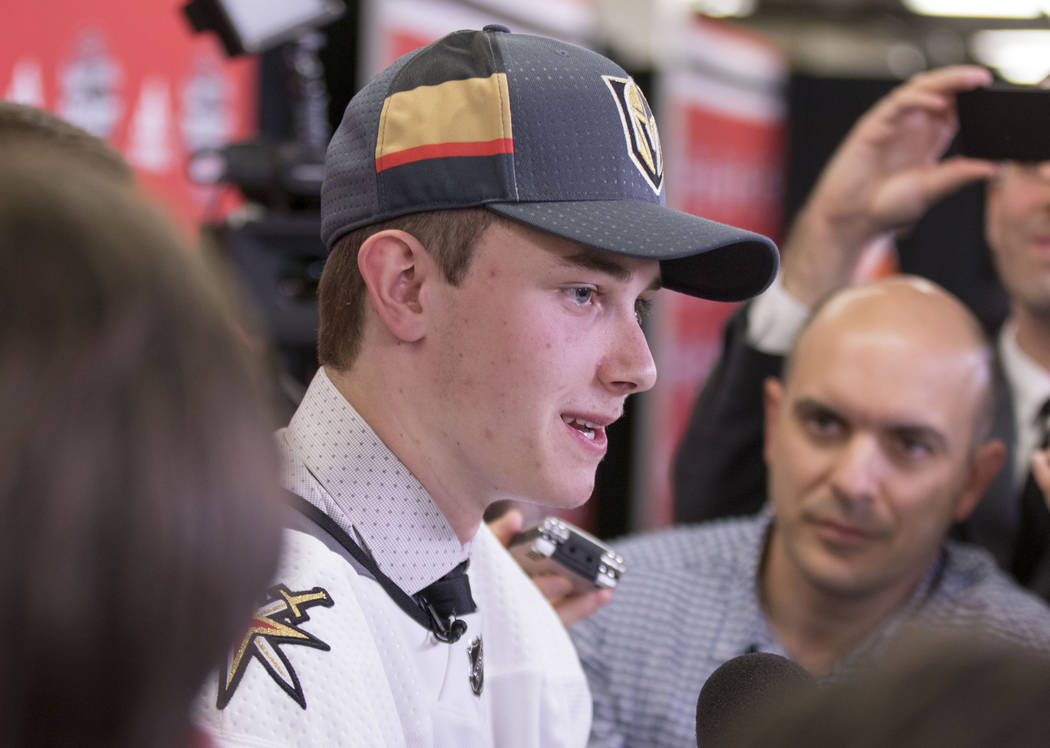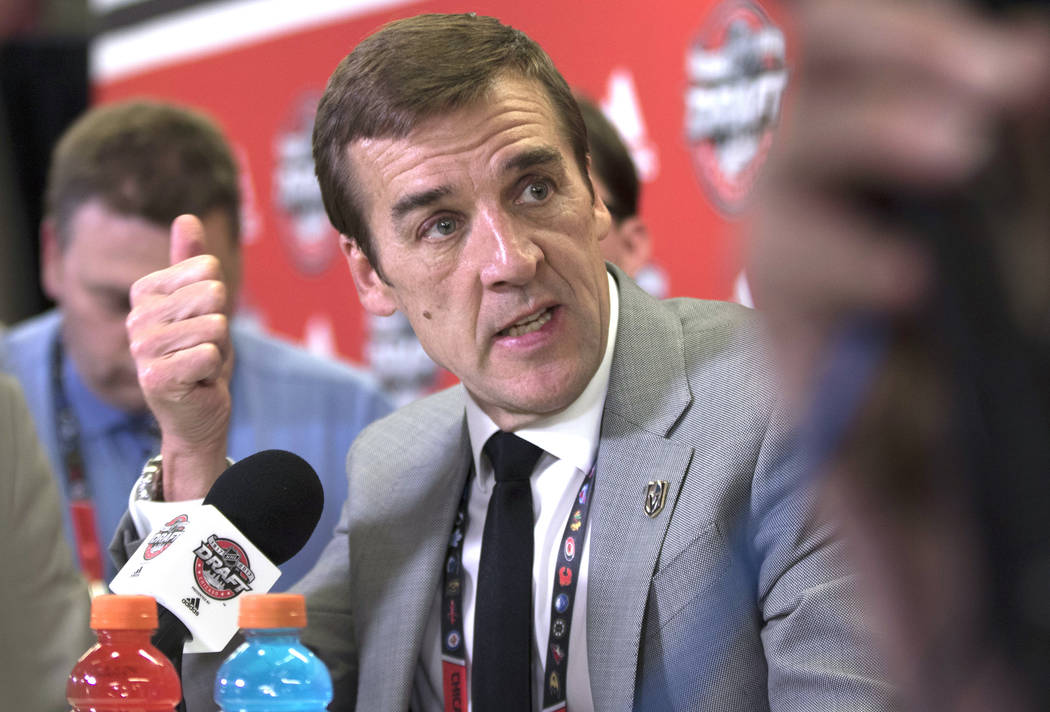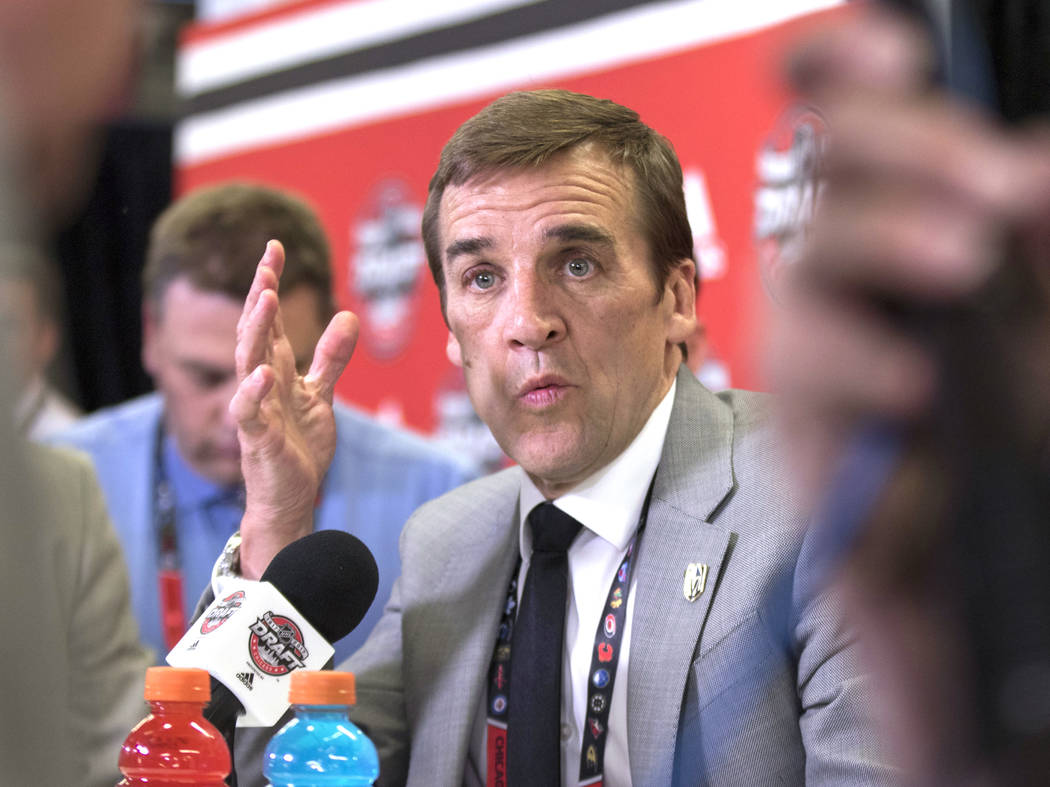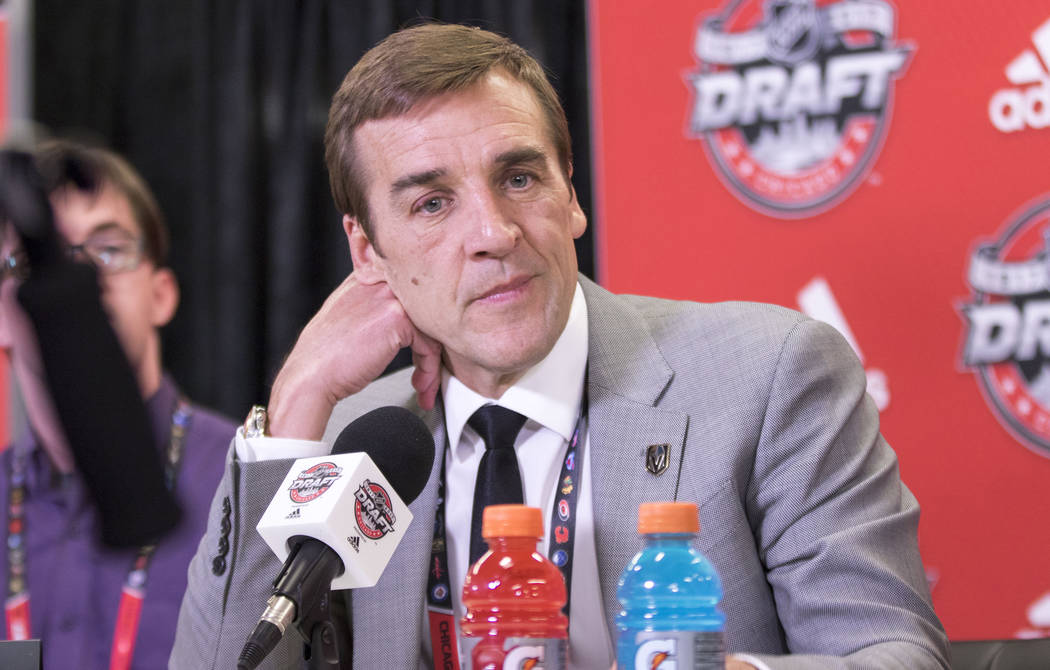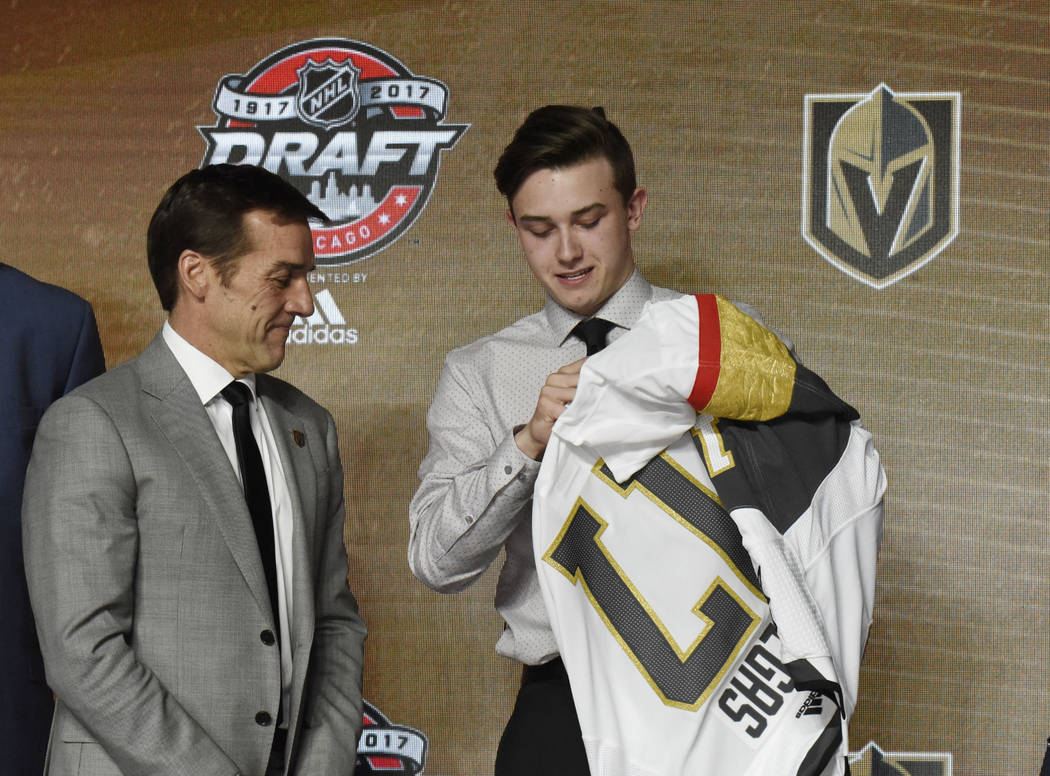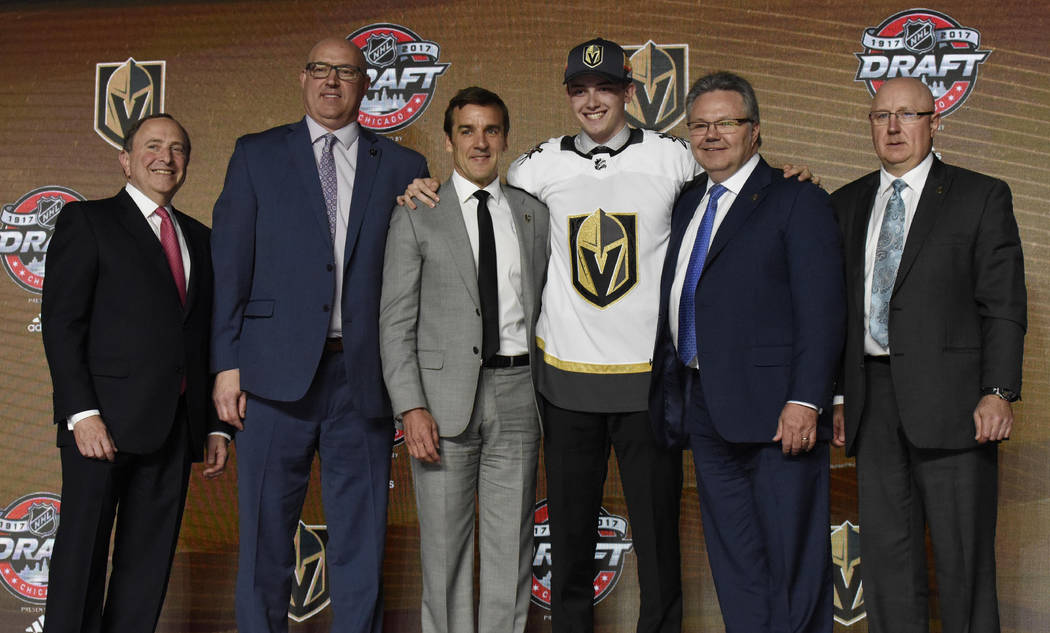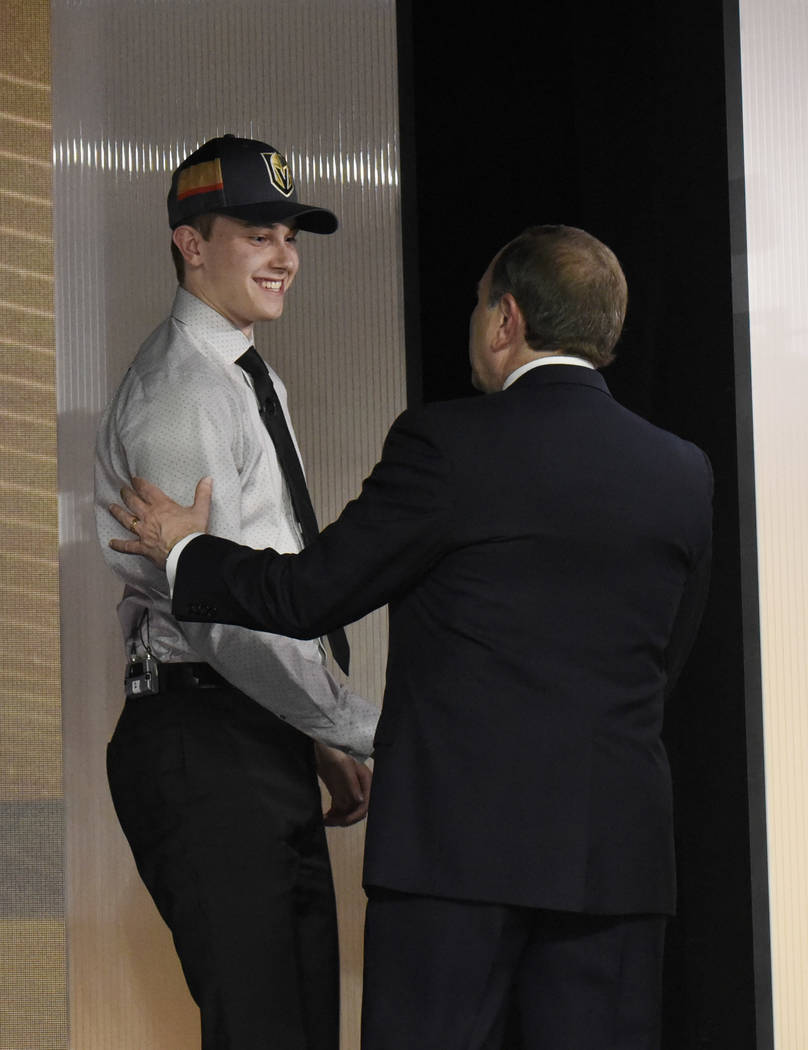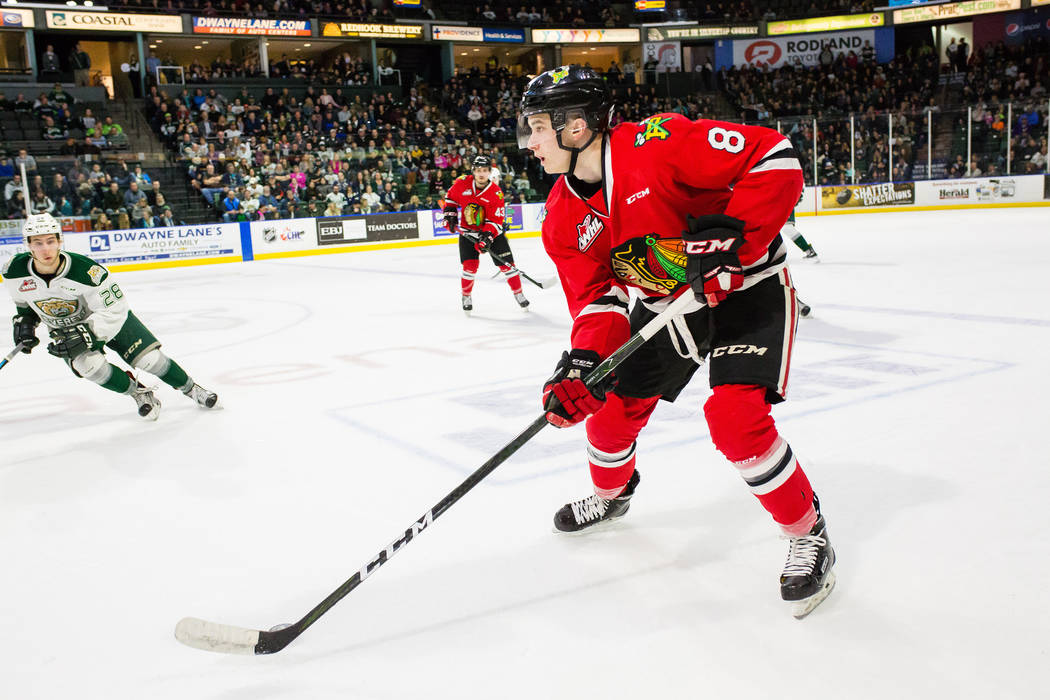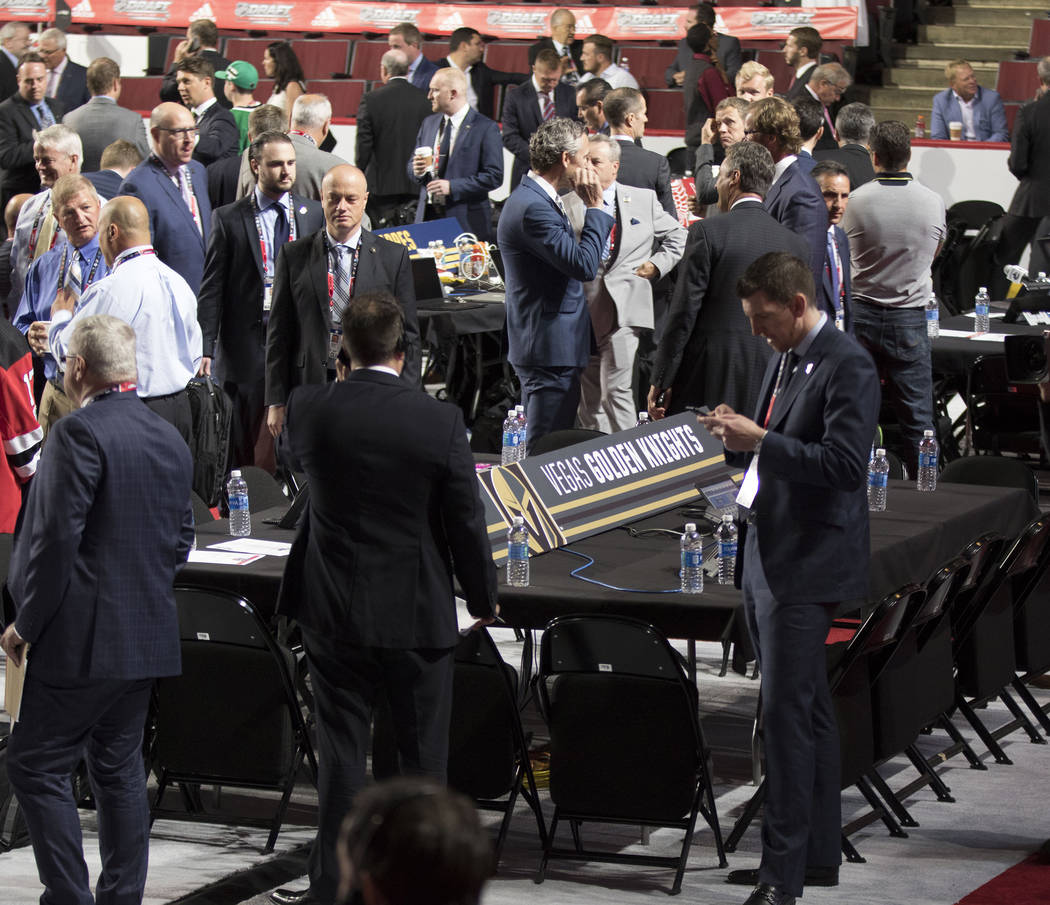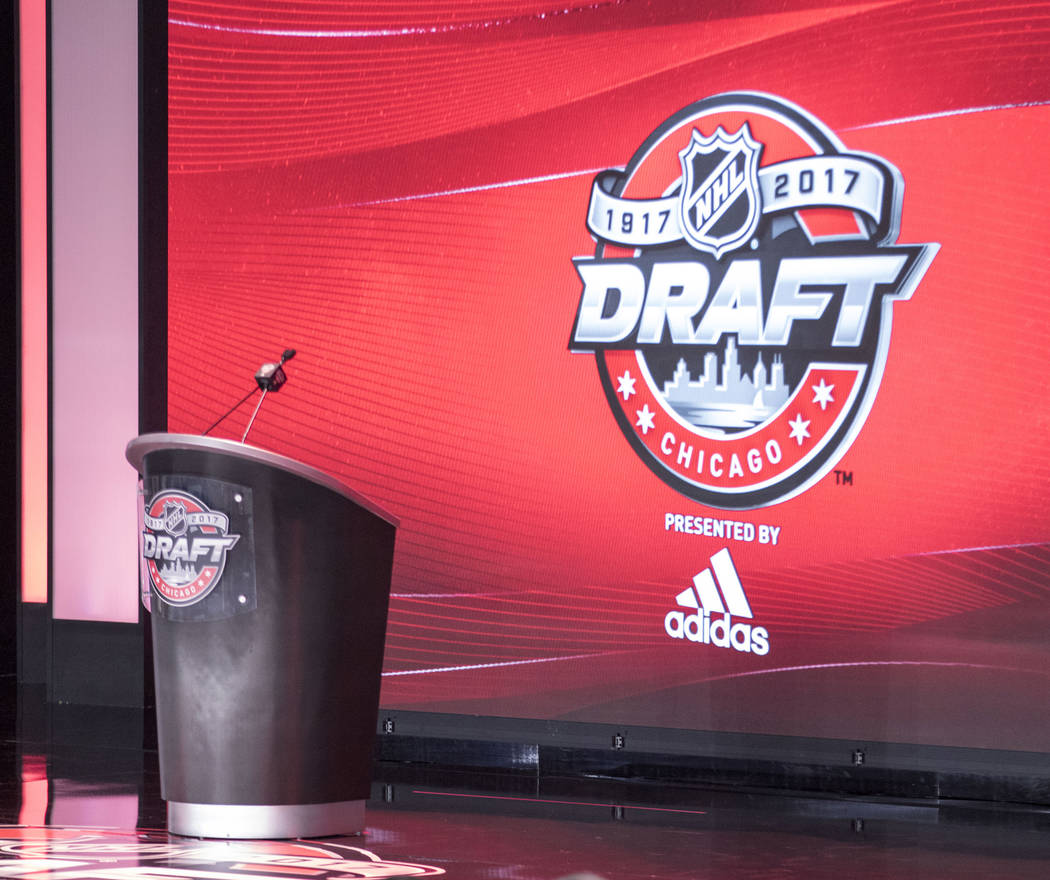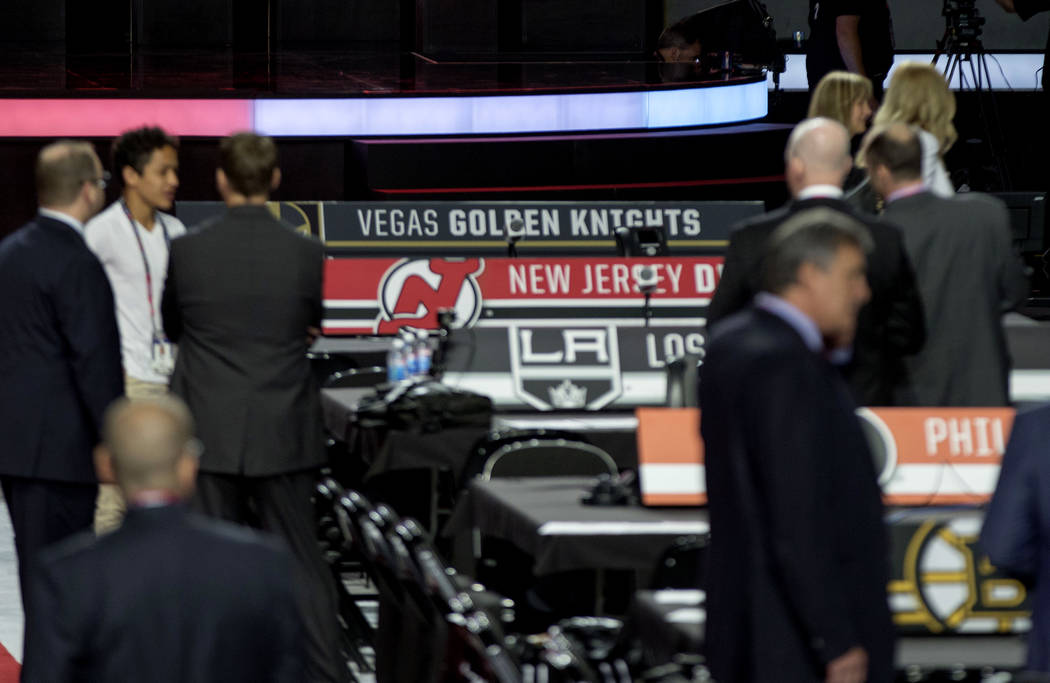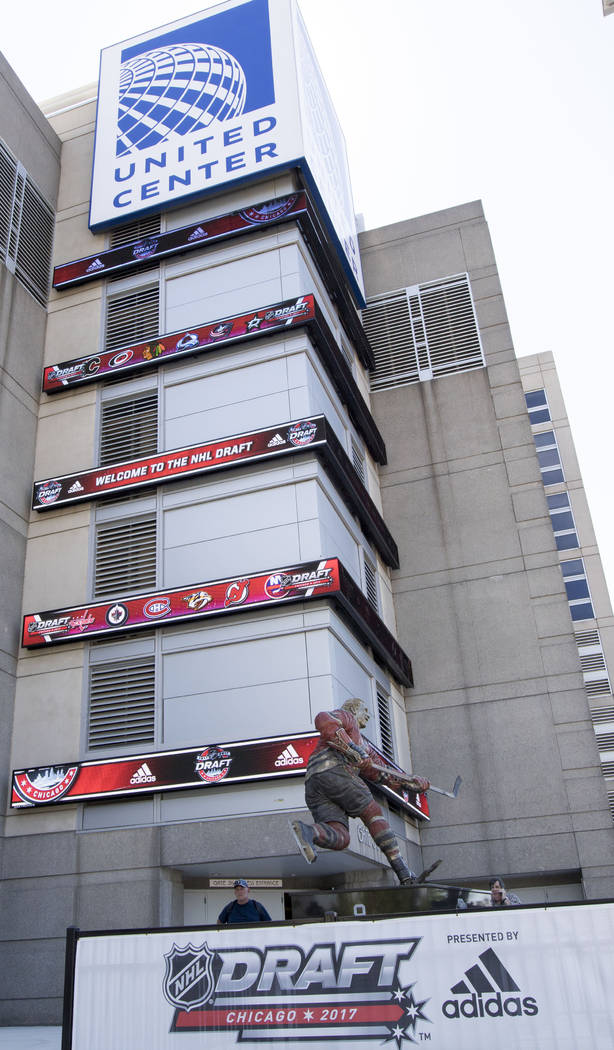 CHICAGO — They got the player they wanted.
The Golden Knights, looking for a scoring center with their first selection as a franchise in the NHL Entry Draft, had the chance to take the player some hockey insiders say could be one of the best of this draft.
Cody Glass, an 18-year-old who had 94 points for the Portland Winter Hawks last season, had his name called by Knights general manager George McPhee on Friday as the NHL's newest team unveiled the No. 6 overall pick at the United Center to a mixture of cheers and boos.
"I'm excited," Glass said. "It's an honor to be the first player picked, and I really liked the people in the Vegas organization. They made me feel very comfortable. They showed a lot of interest, and they were open and pleasant. I can't wait to get there."
He won't have long to wait. The team's development camp begins Tuesday at the Las Vegas Ice Center, and Glass plans to participate. So will Nick Suzuki, a 17-year-old center from the Owen Sound Attack who was taken at No. 13 with the pick the Knights obtained from Columbus through Winnipeg in the expansion draft.
Also expected to skate next week is Erik Brannstrom, a 17-year-old defenseman from Sweden whom the Knights picked at No. 15 with the selection they obtained from the New York Islanders as part of the expansion draft agreement to not take several specific Islanders players who were left unprotected.
"I thought (overall) it went really well," McPhee said. "We got two skilled centers and a skilled defenseman. We wound up getting the guys we wanted to get.
"We were extremely well prepared for this. We had a whole year to get ready, and we made three solid picks in the first round."
McPhee said Glass, a strong skater with a high hockey IQ and a deadly accurate shot, was the player they had pegged at No. 6. He said the team was prepared to trade up to get Glass.
But when Colorado and Vancouver chose defensemen and left Glass available, they quickly turned in his name, went to the stage and gave him a white Golden Knights sweater and black team hat.
"It's very cool," Glass said of the jersey he was still sporting in the interview area. "I saw it at the expansion draft, and it's amazing."
In 69 games with the Western Hockey League's Winter Hawks last season, Glass had 32 goals and 62 assists. The Winnipeg, Manitoba, native represented Canada in the World Junior Championships last winter and had two goals and one assist in three games.
"He was in our top five," McPhee said. "We thought there was a bit of a drop-off after six, so we had that layer there. But we got him. He's super smart. Super skilled. We're trying to find those elite skilled centers."
Glass said he patterns his game after the Winnipeg Jets' Mark Scheifele. When asked about that, McPhee said: "That's a fair comparison."
Suzuki had 45 goals and 96 points last season in the Ontario Hockey League.
He's a fast skater, and McPhee said he wants speed and quickness. He also can pass and is tough to knock off the puck. Like Glass, Suzuki has a high hockey IQ, and though he's only 5 feet 11 inches tall, he doesn't back away from physical confrontations.
"It's not every day you get picked by an expansion team," Suzuki said. "It was an amazing feeling hearing my name called, and I'm very happy to be with Vegas. I thought with all the moves they made, I thought I could go in that range, but you're never too sure."
Brannstrom, who played last season in Sweden, said he sees an opportunity by going to an expansion team.
"It's been a good year for me," he said. "I went up to 20, then 18 playing against older players. I hope to put more weight on me, get stronger and work on my shot."
Despite being 5-9, he said his size won't deter his quest to play in the NHL.
"There's more and more smaller 'D' in the NHL, so that could be good for me," Brannstrom said.
As happy as the Knights were with the picks, they won't rush them to the NHL.
"We'e going to be patient," McPhee said. "If we have any holes to fill, we'll fill them with free agents."
Contact Steve Carp at scarp@reviewjournal.com or 702-387-913. Follow @stevecarprj on Twitter.
The newest Golden Knights
Name: Cody Glass
Position: Center
Team: Portland Winter Hawks (Western Hockey League)
Age: 18
Hometown: Winnipeg, Manitoba
Height/weight: 6-2, 180
2016-17 stats: 32 goals, 62 assists
Why him: He has an amazing hockey IQ. He sees the ice exceptionally well and makes his linemates better. He also has a nice scoring touch. The puck seems to find him in the right places.
Name: Nick Suzuki
Position: Center
Team: Owen Sound Attack (Ontario Hockey League)
Age: 17
Hometown: London, Ontario
Height/weight: 5-11, 183
2016-17 stats: 45 goals, 51 assists
Why him: He has a high hockey IQ. He is a fast, sturdy skater who is hard to take off the puck. Anyone who gets 96 points in any league has to have some ability, and the OHL is good junior hockey.
Name: Erik Brannstrom
Position: Defense
Team: NV71 J-20, (Sweden Super Elite)
Age: 17
Hometown: Eksjo, Sweden
Height/weight: 5-9, 179
2016-17 stats: 9 goals, 14 assists
Why him: He can play the transition game, going from defense to offense. Has excellent speed and soft hands. A good passer who can play physical despite his smallish size.
Steve Carp/Review-Journal