Golden Knights center Shipachyov trying to make difference
October 18, 2017 - 1:19 am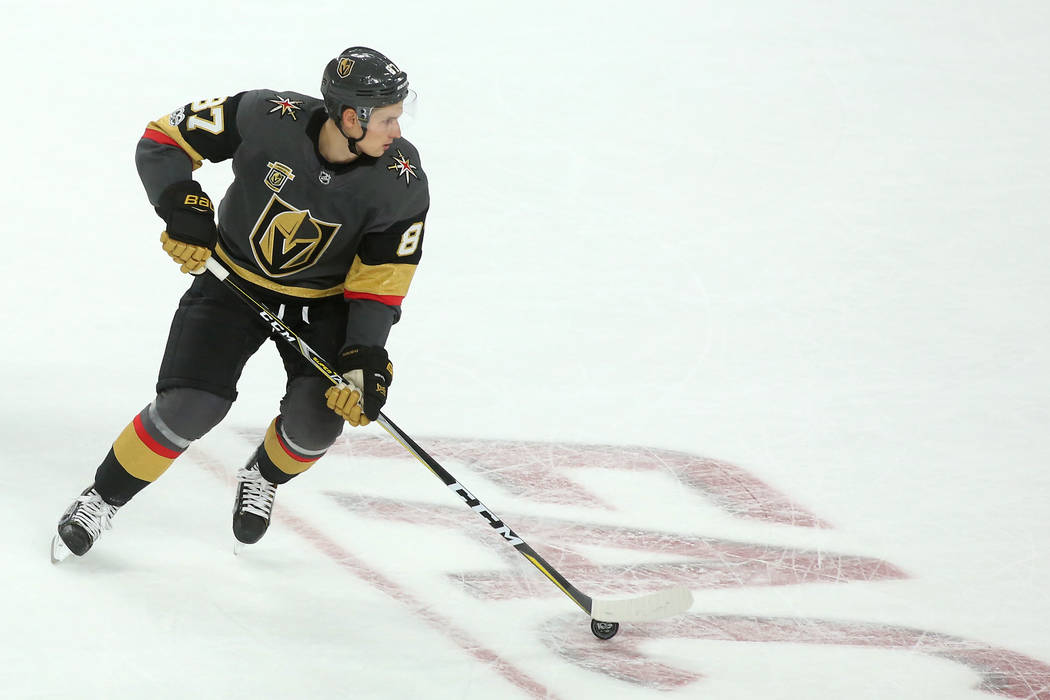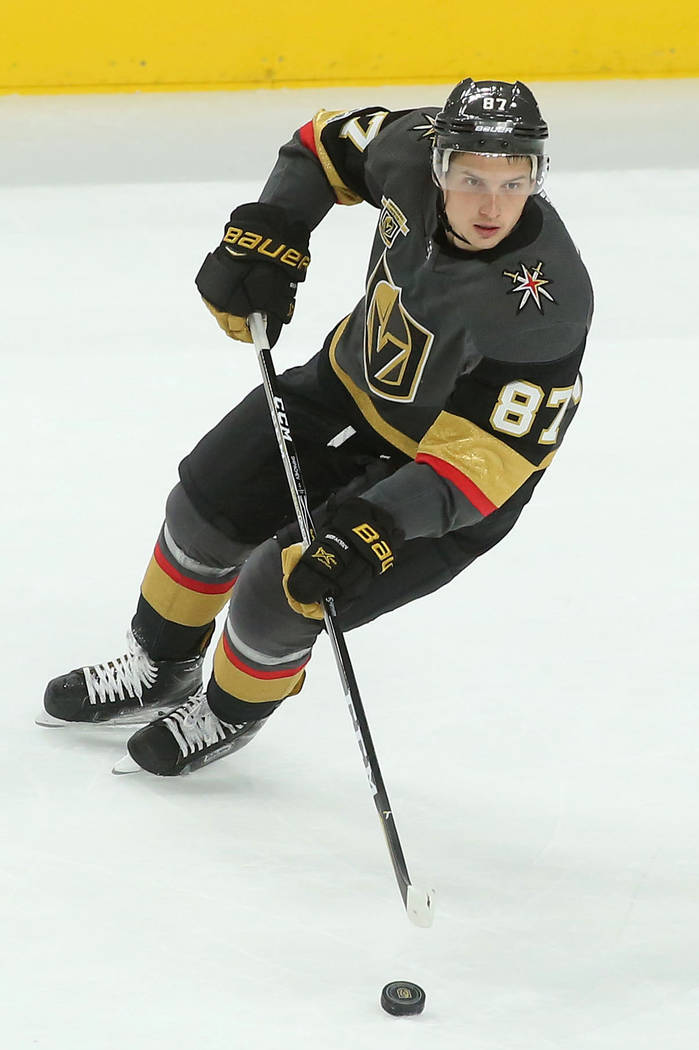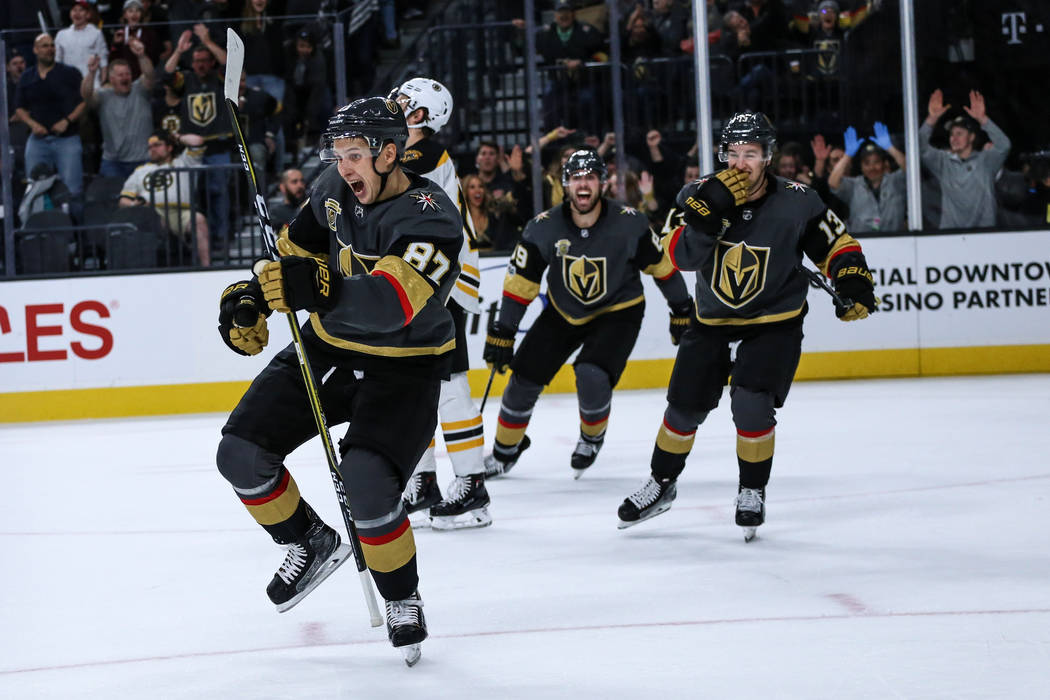 For a while there, as the NHL season skated off, you figured the Golden Knights might have a new best-selling children's puzzle book in the making.
Waldo appeared to have some competition.
Where's Shippy?
The answer came this week when Vadim Shipachyov was recalled from an American Hockey League team he never joined, a Russian center signed by the Knights in May whose scoring aptitude was hyped as a needed and welcome skill to the expansion team.
The Knights wanted him to the tune of $9 million over two years.
Shipachyov scored his first NHL goal in a win against Boston on Sunday and played nearly 11 minutes of a 5-4 overtime victory against Buffalo on Tuesday night before 17,617 at T-Mobile Arena.
It wasn't pretty as the the Knights took far too many third-period penalties in blowing all of a 4-1 lead before David Perron scored the winner with 1:08 left in overtime.
Shipachyov's evening was far more pedestrian, including not finishing a chance in OT.
He was sent to the Chicago Wolves of the AHL out of training camp but never practiced with the team, his debut with the Knights delayed due to what general manager George McPhee called a numbers game.
Simply, the Knights had too many bodies and Shipachyov was one who could be assigned elsewhere without the risk of being lost to another club via waivers.
So he worked on his own until a spot opened, which happened when Erik Haula was placed on injured reserve with a lower body injury.
Don't ask what that means specifically.
The CIA wouldn't have such clearance.
No one outside the team seemed to know where Shipachyov was while awaiting the call-up, although I'd like to think he was at the Las Vegas Ice Center playing in Squirts games with children or sharing time with junior figure skaters, because that would make the whole mystery side of things all the better.
Maybe he was offering free language lessons to the team's social media folks.
Do inappropriate tweets play better in Russian?
"I just practice a little to stay in shape and now coaches will help me to get back in shape again," the 30-year old Shipachyov said via translator. "I just want to play hockey. I just like playing hockey."
I have a feeling Shipachyov knows a lot more about what is being said than he lets on, sort of that Canelo Alvarez way of listening and nodding his head and then answering in his native tongue for 10 minutes before the translator offers this response: "I like hockey."
But this isn't football, meaning nobody is beginning each faceoff by standing over the puck and screaming, "Omaha!" Communication is more feel than verbal, and Shipachyov can learn off a whiteboard in the locker room as much as anywhere.
He might not be saying a lot to his teammates — at least much of anything they understand — but they have seen enough to welcome his style.
"Skill, patience and poise come to mind about Shippy," said Knights forward Alex Tuch, who assisted on Shipachyov's goal Sunday. "He also battles. It's all hockey. It's vocal, but nothing too crazy in that way. After he scored, he said something and we all looked at him and said, 'What?'
"I guess you can say he has a pass-first mentality, but he didn't have one (Sunday) when I passed to him. He buried that one in the back of the net. He gets to the right place and makes the right play."
They knew about him and they didn't, his reputation as one of the leading scorers in the Kontinental Hockey League having made its way across the globe.
But there is being a playmaker and there is being too much of one as a center expected to score, and his lack of aggression (read: lack of shots) in the preseason caused some to wonder how strong his game would eventually prove here.
It's way too early to really know.
"It's hard to score in the NHL," said Knights forward Brendan Leipsic. "You might get one, maybe two chances a game. When you get them you have to put them on net. Guys from the KHL are usually skilled players. (Shipachyov) is a hard worker. He's making the transition pretty seamlessly. He'll only get better from here."
At least everyone knows where he is now, although a certain Squirts team over at the Las Vegas Ice Center could be down a pretty good player.
Where's Shippy?
Where everyone expected all along.
Contact columnist Ed Graney at egraney@reviewjournal.com or 702-383-4618. He can be heard on "The Press Box," ESPN Radio 100.9 FM and 1100 AM, from 11 a.m. to 2 p.m. Monday through Friday. Follow @edgraney on Twitter.